A few years ago, I went into the Hardee's restaurant in Mason City to grab a quick lunch and noticed Iowa Sen. Chuck Grassley sitting at one of the tables, eating a sandwich. Three other men were with him. Grassley was easily recognizable to me in his suit and tie and trademark pullover sweater but most of the other diners walked passed him without a hint of recognition.
Some people were so preoccupied with carrying their trays of food to their table that they paid no attention to other diners around them. Some may have recognized him but didn't care or chose to let him eat his lunch in peace without a lot of fanfare. And some others might just not have been politically astute.
In all fairness I must admit I could walk into a room where the world's most famous rapper or rock star was sitting and I wouldn't have any idea who they were.
But something came up in the news the other day that reminded me of how important individual recognition is in professions such as politics and entertainment. And that made me wonder who is the most recognizable person in Iowa.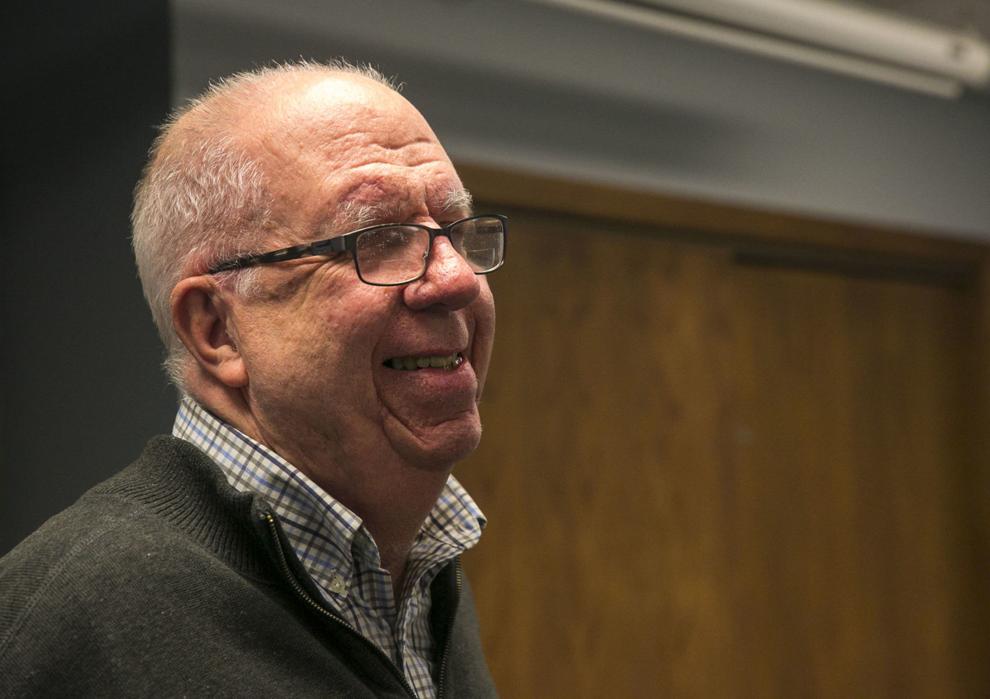 Who would you be sure to recognize in a fast-food restaurant or in the produce section of your grocery store?
Would it be Terry Branstad, the nation's longest serving governor and most recently the U.S. ambassador to China?
Would it be another former governor, Tom Vilsack, who is now secretary of agriculture?
Would it be current Governor Kim Reynolds?
Some might say the most recognizable Iowan is Kirk Ferentz, the Iowa football coach or Matt Campbell, the Iowa State coach. Ditto for Fran McCaffery, the Iowa basketball coach.
I asked a friend to name some easily recognizable Iowans and he rattled off two – Steve King and Joni Ernst.
It is interesting to distinguish between fame and importance. Fame is frequently fleeting, here today and gone tomorrow. Artist Andy Warhol described it as "15 minutes of fame." Importance, on the other hand, is more enduring. So, are the people we are thinking about easily recognizable because they are famous or important?
What began as notes on legal pads eventually became 77,000 words: a finished book.
Sometimes, context is important. Have you ever seen your favorite bank teller or your mail carrier when they weren't in their work environment and you say to yourself, "I know I've seen that person somewhere but I can't place him (or her)"
Several years ago, my wife, young daughter and I ran into then-State Rep. Gary Blodgett and his wife Sandy at the Mason City airport. My daughter saw Blodgett first and said, "Hey, there's my orthodontist!" – Blodgett's profession before he got into politics.
All of this came to mind because of a news item late last month. The University of Indiana fired its basketball coach, Archie Miller, chiefly because he did not have a good enough record with wins and losses. But one of the reasons he was fired, according to and Indianapolis newspaper, is that he could go into a crowded Walmart or supermarket and no one would recognize him. And someone that nondescript would not survive in basketball-crazy Indiana.
Oh, by the way, the person in Iowa most recognizable these days is … Luka Garza. But you knew that.
Best of John Skipper
Check out some of columnist John Skipper's most-read recent columns:
John Skipper retired from the Globe Gazette in February 2018 after 52 years in newspapers, most of that in Mason City covering North Iowa government and politics.