There is no profession in the world for which I have more respect and admiration than that of being a teacher.
Both of my parents and one of my brothers were educators so my respect for teachers is home-grown. But it has been enhanced over the years by the impact teachers have had on me, on my children, grandchildren and people around me.
In about a half-century of reporting, I had many occasions to ask successful North Iowans and former North Iowans to identify, outside of family members, who had the greatest impact on their lives – and 99.9 percent of them named a teacher.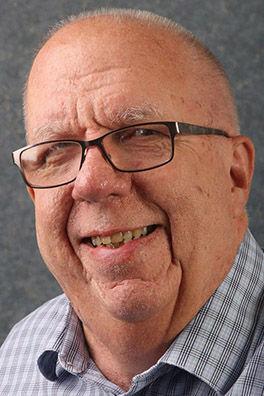 What a thrill it must be for longtime teachers to meet former students and see them as mature adults. I am reminded of a story concerning Gene Balk, the late teacher and coach, who encountered a former student from years past, one of the hundreds he had taught over the years. He smiled and told him, "I can't remember your name – but I remember where you sat."
Sometimes teachers have to be disciplinarians, to be sure. But when kids feel like the world is falling apart all around them, teachers are often the glue that holds them together.
And so today, at a time when my youngest child graduated from Mason City High School 27 years ago, I am still as proud as I can be of teachers who are facing perhaps the greatest challenge of their careers because of the coronavirus pandemic.
Many Mason City teachers gathered outside the School Administration Building prior to last Monday's School Board meeting. They were holding hand-printed signs and doing their best to grab the attention of School Board members and administration staff members as they arrived for the meeting.
But this was no organized protest like we are so accustomed to seeing in other parts of the country. No, Monday's activity was a show of support for board members and staff who were about to make some difficult decisions about the upcoming school year – decisions that most of us would not like to be in a position to make. The teachers also wanted to make sure the decision-makers knew of their approval of wearing masks.
This is not going to be an easy year to be a student or a teacher.
We live in a culture that has often shown the selfish side of society – preferring to have it "my way" rather than respecting what "my way" might do to the health of those around us.
The teachers in the parking lot last Monday set an example for the kids they will be teaching this year. They weren't protesting. They were promoting. Instead of exhibiting the politics of resentment, they chose to be ambassadors of encouragement in extremely difficult times.
Think about that in this day and age. Ambassadors of encouragement.
In the end, the message of the school superintendent, administration, teachers and staff, as this school year approaches, is a resounding, "We'll get through this!"
Who could ask for anything more?
John Skipper retired from the Globe Gazette in February 2018 after 52 years in newspapers, most of that in Mason City covering North Iowa government and politics.