When Texas billionaire Ross Perot launched his colorful campaign for the presidency in 1992, he brought up controversial issues he said other candidates avoided.
Perot said those issues were like your eccentric aunt who lives in your basement and who you try to hide – but every once in a while she climbs up the basement stairs.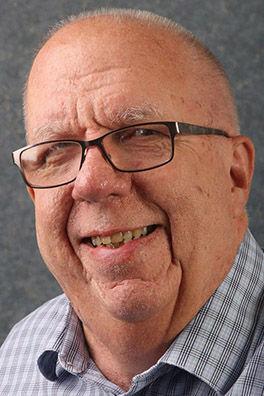 We don't have many of those eccentric aunts in local government and public affairs – but every once in a while one of them – government secrecy – starts climbing those stairs.
That's why I'm glad Mason City Schools Superintendent Dave Versteeg and public health officials have decided to release information concerning the impact of the COVID-19 pandemic on Mason City schools, which opened recently.
"Secrecy" seems like a harsh word in this context – but purposely withholding information can certainly be construed that way.
When the nation is dealing with a pandemic that has caused nearly 200,000 deaths, the public has the right to know if the highly contagious illness is affecting the school system.
I admit that my lifelong passion for the public's right to know could be construed as the "eccentric aunt" that lives with me.
But there have been many times in recent years where the issue has come up. Clear Lake City officials successfully negotiated a deal that brought the McKesson pharmaceutical warehouse and distribution center to the city. City negotiators never divulged in advance what company they were dealing with – and the City Council approved the deal without knowing the name of the company. That is use of tax money without the taxpayers knowing any of the details. It turned out to be a great investment, and I'm glad.
About a year later, Mason City wasn't as fortunate. Officials negotiated with the Prestage hog processing plant to open a facility here, without naming the company, and then held a press conference that included Gov. Terry Branstad to announce the grand plan. But many in the public raised objections for a number of reasons and the project was defeated by a 3-3 vote of the City Council.
The public's right to know often comes up in personnel matters. In 2017, then-Fire Chief Al Dyer Jr. was placed on administrative leave – a fact withheld from the public until it leaked out. When asked why Dyer was not at work, city officials declined to comment, saying it was a "personnel issue." For several weeks, he was on paid leave – which means the public was paying the salary for someone who wasn't working, and yet the public did not know why. Dyer subsequently resigned.
In announcing that the school system and public health officials will release information on the COVID-19 impact on the schools, Versteeg said decisions are being made on what specific data to release; how often to release it; how to best communicate it; how to protect identities; and how to be absolutely accurate – all worthy considerations.
The overall principle is not whether the press has the right to be nosy; it's whether the government has the right to control what the public has the right to know, especially when taxpayers' money and/or public health and safety are involved.
John Skipper retired from the Globe Gazette in February 2018 after 52 years in newspapers, most of that in Mason City covering North Iowa government and politics.
Catch the latest in Opinion
Get opinion pieces, letters and editorials sent directly to your inbox weekly!