A friend of a friend died recently from COVID-19, the second time this has hit close to home for me, and it won't be the last.
Hundreds of other North Iowans have been more deeply affected, and it won't be the last time for them, either.
When I was thinking about the latest death in my circle of friends, I wondered how the victim contracted the virus. Was it from someone he came in contact with who wasn't wearing a mask? If you are a non-mask wearer, it could have been you.
I've said this before but I repeat it – because it bears repeating: Wear a mask.
Don't let ego overtake the obvious. Don't let selfishness overtake sacrifice.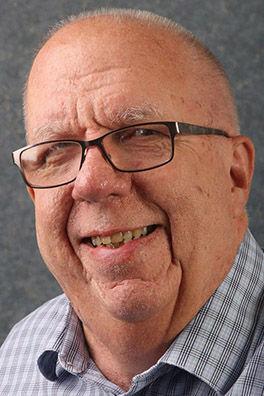 And how much of a sacrifice is it, really? As winter sets in, how many of you who don't wear masks will cover your faces with anything you can find to block out the wind and the snow?
The repercussions of vanity can come back to haunt us in ways we may not have considered. Aaron Burnett, city administrator in Mason City, warned the City Council last week about what could be challenging times ahead because of the virus.
Suppose a city worker is exposed to the virus or tests positive for it. That worker and other employees will likely be quarantined for 14 days or more. That would take a big chunk out of most city departments.
Burnett told the council, "Unfortunately, as our case numbers have increased in the community, so has the rate of absenteeism in city departments."
He said the impact can vary, depending on the size of the department and how many employees are out. Some jobs take more than one person to complete a particular task. An absence might prevent that task from being completed promptly.
Burnett said at present, the city is averaging about 20 employees out because of the COVID, spread out over all city departments.
"At this point all city departments are running close to normal, but it is likely that the trend in the workforce will continue and require notifications of change in services over the winter," said Burnett.
Change in services – what does that mean?
Burnett's answer: "Some services that may be impacted over the next few months include: possible reduction in frequency of trash, recycling and other pickups by the Sanitation Department; increased time for removal of snow after a snowfall; and longer times for customer service at City Hall or on the phone."
None of this may happen, of course, but I appreciate a city official who thinks presenting facts to the public is better than purposely misleading them with wishful thinking as we so often get from Washington.
But another question is: How much of any of this could be prevented if all of us didn't let our egos obscure the obvious?
Wear a mask, darn it. Wear a mask.
Best of John Skipper
Check out some of columnist John Skipper's most-read recent columns:
John Skipper retired from the Globe Gazette in February 2018 after 52 years in newspapers, most of that in Mason City covering North Iowa government and politics.
Catch the latest in Opinion
Get opinion pieces, letters and editorials sent directly to your inbox weekly!