In a recent column, I introduced you to what I call "Mason City Math" in which we focus on the additions and multiplications in the community instead of languishing in the subtractions and divisions (divisiveness) that we sometimes wallow in.
We mentioned several new projects either completed or underway. Yet another one should be on that list. A citizen-led capital campaign is geared up to raise $750,000 to help finance enhancement and expansion of athletic facilities at Mason City High School.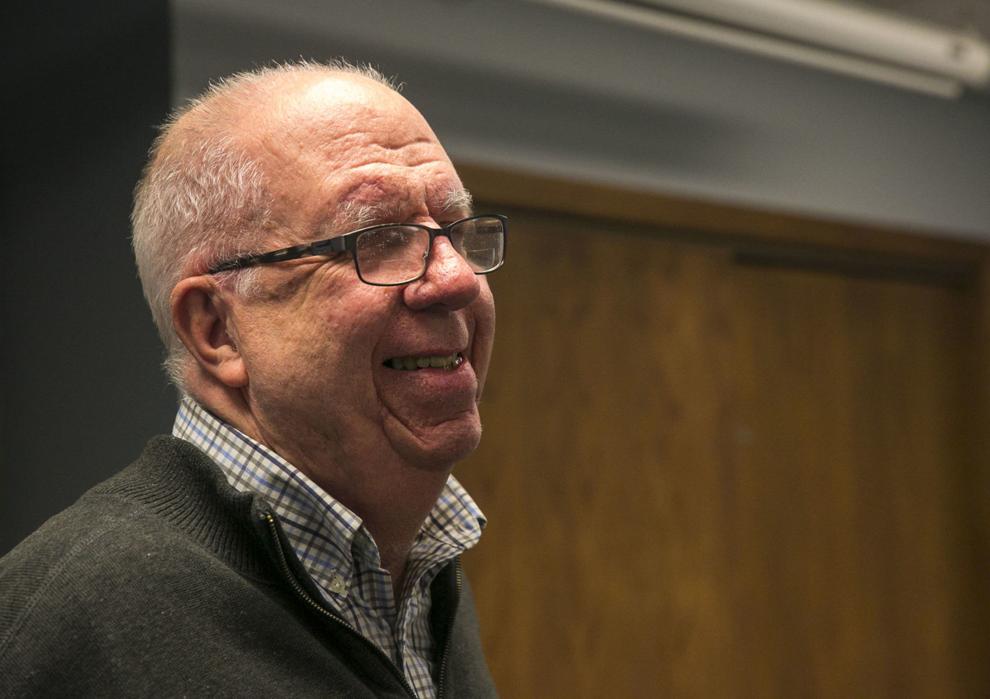 The project includes a natatorium (swimming facilities); a fieldhouse complete with basketball and volleyball courts, wrestling and track facilities and a new weight room.
Nearly $200,000 has already been raised in what is being called "The Future is Now" campaign. The goal is to raise the $400,000 by Oct 1 and the remaining $350,000 by March 1 of 2022.
Campaign chairman is Phil Johnson, longtime professional finance advisor and supporter of a wide range of community events and projects over the years.
Anyone who knows Phil Johnson knows at least two things about him: He is full of good ideas – and he knows how to get things done.
For instance, he organized the annual Alumni Basketball Tournament held for many years, featuring former Mohawk players. He also started the Mason City High School Athletic Hall of Fame.
In short, Johnson is pretty good at stirring the drink, and it's always a pretty good drink. Now, he needs the community's help in his latest project.
What began as notes on legal pads eventually became 77,000 words: a finished book.
Tracy Johnson, high school athletic director, is co-chair. He said if all the pieces fit together, the new facilities will be in operation by July of 2022.
While high schools throughout the state have modernized their athletic facilities, Mason City's remain pretty much the way they were in the 1960s. Obviously, improvements will benefit student athletes, coaches, staffs and athletic teams as well the physical education program as a whole.
But this project will be an economic boon to the community because of its attraction to business owners thinking of relocating their businesses here. They look at a community's amenities because their employees and their families are going to have to relocate here. They want to see what the city has to offer beyond the workplace.
Also, often when someone is in town applying for a job, the spouse is taking the opportunity to drive around and look at the community's amenities such as school facilities.
Remember, all of this will be built with no additional taxes.
The natatorium will have 11 lanes of 25 yards in length and eight lanes of 25 meters, suitable for AAU competition.
The fieldhouse will have four full-size basketball courts, two tennis courts, four full-size volleyball courts, six wrestling mats, indoor track and field areas including a six-lane, 200-meter track and an eight-lane 60-meter straightaway.
The weight room will be modernized with new equipment, including a power lift-free weight system and an area for personalized weight training.
Contributors should send checks payable to Mason City Community Schools with "The Future Is Now" on the memo line and sent to Mason City Community Schools, c/o Business Office, 1515 S. Pennsylvania Ave., 50401.
For additional information, contact Phil Johnson at 641-425-2396 or Tracy Johnson at 641-421-4433.
It's just one more example of "Mason City Math."
Best of John Skipper
Check out some of columnist John Skipper's most-read recent columns:
John Skipper retired from the Globe Gazette in February 2018 after 52 years in newspapers, most of that in Mason City covering North Iowa government and politics.