The recent presidential "debate," if you can call it that, re-enforces a notion that I have mentioned many times in this space: local government is the purest form of government. Things actually get done.
But that doesn't mean there haven't been moments to remember from local debates in years past.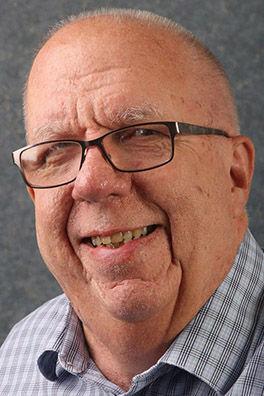 For the most part, the local candidate get-togethers have been forums rather than debates because most have had multiple candidates rather than being one-on-one confrontations. Usually, there is a moderator who tries to keep things organized. There are usually two or three journalists who ask questions to specific candidates. I have had the privilege of taking part in many of them — and I have to smile when I look back at some of the things that have occurred.
In 2003, Mason City held a special election to fill the position of mayor after Mayor Bill Schickel had been elected to the State Legislature. Ten citizens filed as candidates, including Jean Marinos and John Jaszewski, and all took part in a candidate forum. After an hour of questions from the press, candidates were given the opportunity to give a closing statement – their opportunity to convince the voters of why they should be elected. One of the candidates, Gene Smail, who is now deceased, gave the most honest, sincere statement I have ever heard. "I have listened to all of the candidates tonight," he said, "and I've decided I'm voting for John Jaszewski." (A few weeks later, Jean Marinos was elected mayor.)
In 2004, Schickel, a Republican completing his first term in the Legislature, ran for re-election and was opposed by Democrat Bob Cole. Local candidates are often helped by state party organizations that fund campaigns and also send campaign propaganda to voters. In North Iowa, residents received mail promoting Cole's candidacy and referring to Schickel as a "Zombie." Cole claimed he had no part in sending out the material and I believed him. But here's what happened. In a candidate forum toward the end of the campaign, Schickel, with tongue in cheek, told the audience a new organization had been formed – Zombies for Schickel – "and Bob, they want you to be honorary chairman."
My favorite moment dates all the way back to 1998 when State Rep. Gary Blodgett, a Republican from Mason City, was being challenged by Mike Dunn, a factory worker also from Mason City. One of the issues being debated in the Legislature was mandatory drug testing for employees in many industries – but exceptions were made for some state employees. Dunn brought up the state exemptions in the debate and Blodgett became incensed. "Do you want me to take a drug test?" he asked. "Bring me a jar. I'll do it right here, right now!" Fortunately, no one took him up on his offer which obviously was said in jest. Blodgett won re-election easily.
One sidelight from that Blodgett-Dunn race occurred because candidate Dunn's name was similar to that of B. Michael Dunn, a Mason City attorney, who goes by Mike. Some people were confused by the similar names. Finally, Dunn, the non-candidate, placed an ad in the Globe that said, in effect, "I'm not running for anything. Quit sending me money!"
In local elections, candidates almost always treat each other with respect, even when they have opposing viewpoints – and no one ever questions the sincerity or intelligence of their opponents.
It's the American way even in national elections. Right?
John Skipper retired from the Globe Gazette in February 2018 after 52 years in newspapers, most of that in Mason City covering North Iowa government and politics.