I've known Jerry for 30 years, ever since our kids were in school together. He has always been mild-mannered, soft-spoken and guided by the principle of what's right is right.
I haven't seen Jerry in a long time but I got a letter from him the other day because he's riled up. He's had it up to here with today's politics, and, in particular, negative campaigning.
Why can't candidates stick to the issues and focus on what they believe without personal attacks on one another, he asks. What can be done to stop it?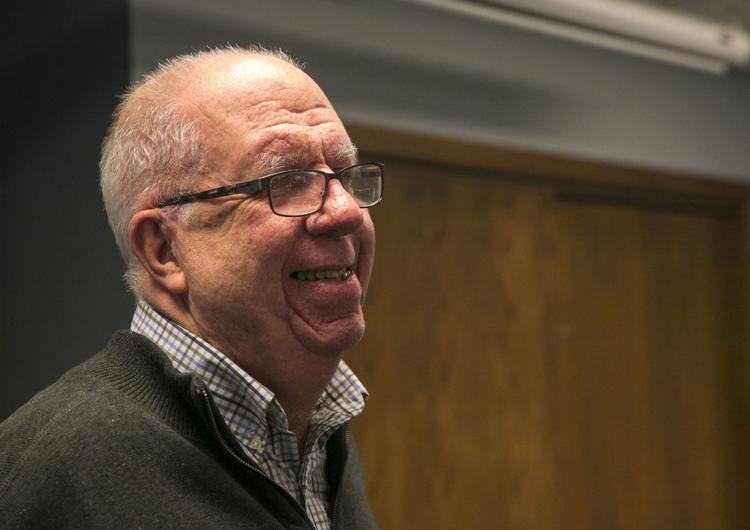 Boy, that's a tough one, Jerry. Negative campaigning has been going on for a long time. Here's why.
It works. If it didn't, candidates wouldn't spend millions of dollars using it. A recent University of California study showed voters are more influenced by the concept of a glass being half-empty rather than half-full even though there is really no difference between the two. The difference is in the image. The same study concluded that negative ads are "stickier." They stick in the minds of voters.
It is a huge money maker for the media. In fairness, all political advertising is a huge money maker for the media – but if negative advertising helps pay the bills, media outlets are not likely to say no to it.
There is no law against it, and there never will be. Think about it. The people who would be responsible for enacting the law are the very people who have benefited from negative ads in the first place. But even the thought of creating a law leads to the next point.
The first amendment to the Constitution. Freedom of expression is one of the hallmarks of democracy – and one that, from a personal standpoint, I fervently support. Tampering with it is a slippery slope – even if it means putting up with trash talk on social media.
Former Iowa congressman Jim Leach thinks the public has a big role in bringing about reforms. Leach, a Republican, served in Congress for 30 years. He likes to say he lost his first election and last election – and won 15 straight in between.
"It is always appropriate to contrast approaches to government, to suggest an opponent is too big or too tight-fisted a spender, too heavy a taxer or too undisciplined a tax cutter … But it is never appropriate to lie, to impugn patriotism or feed or inspire prejudice," Leach said in a speech in 2008. "The duty of public officials is to inspire hope rather than manipulate fear."
"Violence and social division are rooted in negativism. Since such thought begins in the hearts and minds of individuals, it is in each of us that negativity must be checked," he said
In other words, the public has to react if any change is to take place. It can happen in many ways. For instance, the public can vote with its pocketbook long before election day. It can refuse to purchase products made by corporations that sponsor programs featuring negative campaigning – or vowing not to watch television programs sponsored by these companies.
People need to speak up and say enough is enough.
In other words, Jerry, the way to end negative advertising is for the public to demand decency. It doesn't seem like it's asking too much. Or is it?
Best of John Skipper
Check out some of columnist John Skipper's most-read recent columns:
John Skipper retired from the Globe Gazette in February 2018 after 52 years in newspapers, most of that in Mason City covering North Iowa government and politics.