I have to ask myself, "What's going on, for Pete's sake?"
Pete Kiroff, owner of Pete's Kitchen, a Mason City favorite eatery for 35 years, finds himself in the middle of a squabble with the city over a $15 parking ticket.
The issue is the practice of people parking partially on the sidewalk in front of his business (passenger-side wheels over the curb) to avoid creating a traffic hazard on the narrower-than-normal street in that area. Customers, including police officers, have parked that way for years, says Kiroff. But last August, he was ticketed for violating a city ordinance pertaining to parking on sidewalks.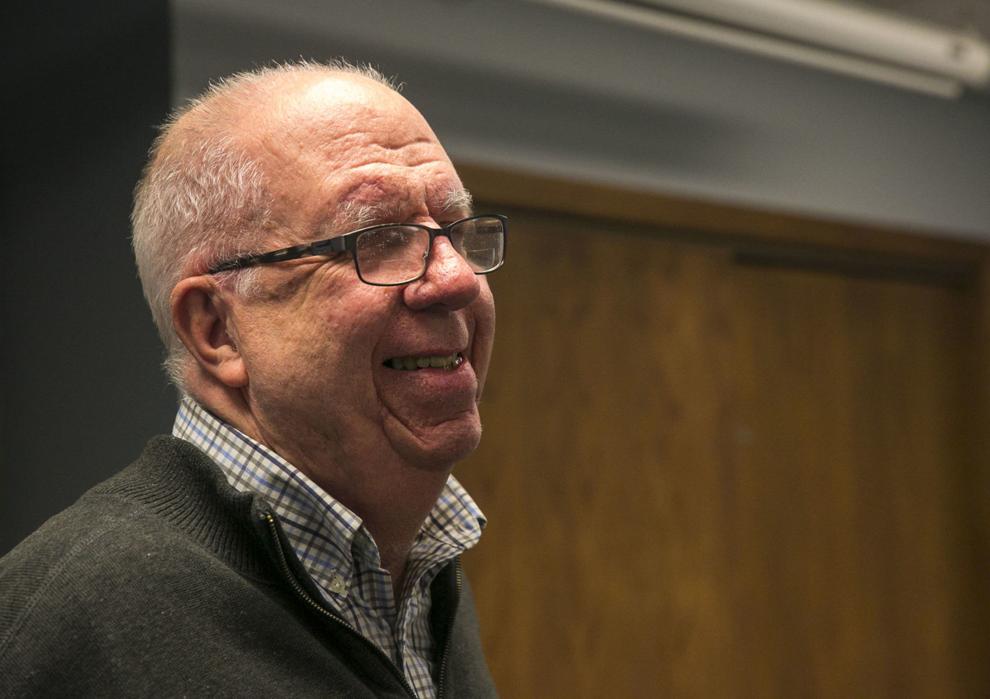 He was subject to a fine of $15 – but Kiroff thought he was treated unfairly. He contended the matter was a safety issue and cited examples of vehicles parked on the street being clipped by passing vehicles, including a city bus. He said the situation has gotten worse recently because of barriers that have been erected as part of the "quiet zone" built at a nearby railroad crossing.
He decided to take his case to court – "on the principle of the thing" – and he won. A magistrate ruled in his favor. And that should have been the end of it. Right?
Wrong. The city has appealed the court decision. So the dispute over a $15 parking ticket will now be in the hands of the appellate court. No telling how long that will take. In the meantime, Kiroff has already spent $2,300 in legal fees, for Pete's sake.
Social media activists, not surprisingly, back Kiroff. Some have used the "f-bomb" in referring to police and one citizen even advocates establishing a commission, elected by the people, to review police actions.
My view is that the last thing we need in government is more government, and besides, we already have an elected police review board. It's called the City Council.
For Kiroff's part, he says he has no control over social media rantings and has nothing against the police. He said he respects the fact they risk their lives every day in our behalf. But in this instance, he feels like he went to court to prove his point, and he won. His reaction to the appeal: "I just want to be left alone," he said.
What began as notes on legal pads eventually became 77,000 words: a finished book.
Kiroff said he has tried to be supportive of city actions in the past, including road closures that have hurt his business. "I had to shut down for a month one time," he said. "But I understand how sometimes you put up with things because they benefit the community as a whole."
Situations like this always have many legs. Here's one: Police are expected to enforce laws, even parking laws – even unfair parking laws. Cops enforce the laws. They don't make them.
The city's contention is that parking on sidewalks could impede the safety of pedestrians. So which safety issue is more important – that of pedestrians or that of motorists on a busy street?
City Administrator Aaron Burnett cites the safety issue for sidewalks but declines to comment any further on a case still in litigation, which is understandable.
But the longer this drags on, as legal fees mount on both sides, it seems obvious it is the city that will experience the public relations nightmare, for Pete's sake.
Best of John Skipper
Check out some of columnist John Skipper's most-read recent columns:
John Skipper retired from the Globe Gazette in February 2018 after 52 years in newspapers, most of that in Mason City covering North Iowa government and politics.