My total experience in running for elective office occurred in 1957 when, at age 12, I ran for treasurer of the Junior Civic League, which was an anemic form of student government at Emerson Elementary School in Oak Park, Illinois.
I can't remember what possessed me to run. What I do remember is my campaign slogan: "Don't Skip Skipper for Treasurer." Well, the young voters did – and that was the end of my political career.
In my newspaper work, I have reported on hundreds of candidates, campaigns and elections. And if I was to run for political office now – and that will never happen – I think I know how I could win.
I would knock on as many doors as I could; I would provide prospective voters with applications for absentee voting; and, if possible, I would touch base with them in the weeks to come.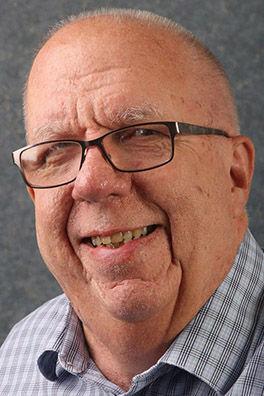 Then, on the first day allowed for absentee or "early voting," I would have a breakfast rally for supporters. When the courthouse opened for the day, we would all go there to cast our ballots.
The result would be many voters casting ballots in advance of the election, presumably for me. And those votes would be secure in my column, unaffected if a snowstorm on election day would have kept my supporters from voting.
This is hardly a revolutionary concept. It's basic grassroots politics, and the people who do it best usually win.
"Mail-in voting" has gotten a lot of publicity recently with President Trump complaining that if it is allowed, Republicans would never win another election. Incidentally, Utah is one of six states that have mail-in voting – and voters there elected Republican Mitt Romney to the Senate.
Other states that have mail-in voting are Washington, Oregon, Hawaii, Colorado and, most recently, Michigan. Opponents point to the potential of massive voter fraud. That, of course, is a possibility in any election, regardless of how votes are cast, and skullduggery is not limited to one political party. But there is no documentation for widespread fraud in mail-in voting.
Iowa does not have a "mail in" system in which all eligible voters are sent ballots. But absentee voting and "early voting" – going to the courthouse and voting in advance of election day – have been part of the process for many years.
In Cerro Gordo County, Democrats have put a heavy emphasis on early and absentee voting, and the results are telling. In 2016, the last presidential election year, nearly 10,000 county residents voted in advance – 3,650 Democrats, 3,053 Republicans and 2,664 Independents. That 600-vote margin of Democrats over Republicans is a huge advantage in a local election – all done before election day.
Former Cerro Gordo County Supervisor Jay Urdahl was the consummate politician. He won seven elections by doing all the right grassroots campaigning. He was so good at what he did that he could look at the number of absentee ballots cast prior to the election and predict almost precisely how many of those votes were for him.
In 2016, Urdahl lost his bid for re-election. Afterward, he said he was home on election night and his wife was online, keeping track of results as they came in. When she told him the results of the absentee voting – the first returns to be counted – he did not have as many as he had expected. His reaction was "uh, oh" -- and he was right.
John Skipper retired from the Globe Gazette in February 2018 after 52 years in newspapers, most of that in Mason City covering North Iowa government and politics.