I started calling at 10 a.m. Tuesday, the designated time for people 65 and older to sign up for the COVID19 vaccination.
Busy signal. I tried again immediately. Busy signal. And again. Busy signal.
Using a cell phone, it's pretty easy to keep calling the same number in rapid succession. Heck, the phone even keeps track of how many calls you've made to the same number.
Keep on trying, John. You're bound to get through.
Busy signal. Busy signal. Busy signal.
All sorts of thoughts go through your mind. How many puns can you can come up with to describe this situation? Is it a "shot in the dark? Should I just give up or continue to "take a shot at it?" I'd love to give them "a dose of their own medicine."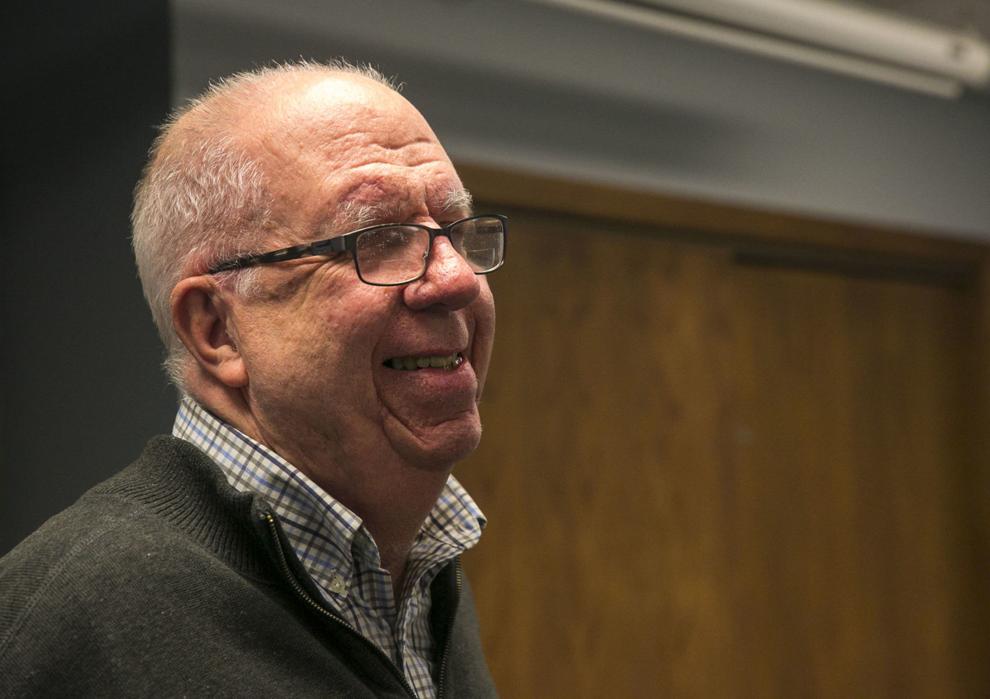 Busy signal. Busy signal. Busy signal.
While this was going on, I received texts from two friends, who, along with their spouses, were using two phones in their homes to try to get through but were having the same futility as me.
Busy signal. Busy signal. Busy signal.
Another friend told me of an acquaintance of his in another county who made 196 calls before finally getting through and making an appointment.
I kept telling myself, "If at first you don't succeed, call, call, call again." After the first hour, I had passed the 196 call threshold and began wondering what the world record was for telephone futility. Later, yet another friend texted me that he had gotten through at 10:30 and had made appointments for him and his wife. "KEEP TRYING," he implored me. And so I did.
Busy signal. Busy signal. Busy signal.
I began to wonder if it was possible to get carpal tunnel from making too many consecutive phone calls. As time went on, I had the urge to just say the heck with it and move on with the rest of my day. But then I thought, what if I hang up, and the next call would have been the one that succeeded? So, on I went.
Busy signal. Busy signal. Busy signal.
I once had a part-time job as a telemarketer selling aluminum siding. I knew from that experience that it was easy to make a couple of hundred calls in an hour – because of the number of people who abruptly hung up on you. I was easily past the 200 mark after the first hour.
Busy signal. Busy signal. Busy signal.
I allowed myself the courtesy of taking a bathroom break – but I took my phone with me and kept on calling. That's what you call multi-tasking!
Busy signal. Busy signal. Busy signal.
Then, at 11:45 a.m., there was the sound of someone on the other end answering the phone. I was as excited as a little kid on Christmas morning. I quickly grabbed a pencil and paper in case I needed it. My mind was racing as if to say, "Hit me with the good news."
The voice on the other end was a recording. The message was succinct and easy to understand: "We have run out of doses," or some such thing. The unspoken message was, "Better luck next time."
Total calls between 10 a.m. and 11:45 a.m. – 384.
Yeah, sure, better luck next time.
Best of John Skipper
Check out some of columnist John Skipper's most-read recent columns:
John Skipper retired from the Globe Gazette in February 2018 after 52 years in newspapers, most of that in Mason City covering North Iowa government and politics.