I often compare political campaigns and elections to sports events. Each has a seemingly endless stream of "pre-game" analysis in which day after day, one "expert" after another offers thoughts on the upcoming event. Then, finally it's game day (or election day) and same-day analysis – all day.
In sports as in politics, someone wins and someone loses. That's the nature of the beast. The competitors know that from the beginning. Then comes the post-game analysis.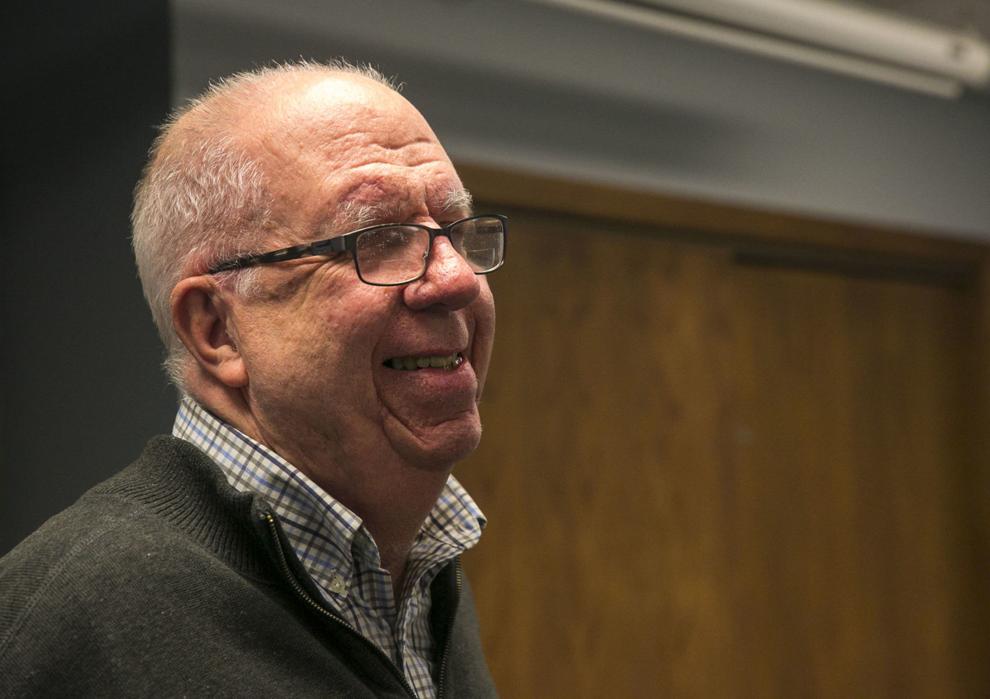 Usually, losing coaches don't blame the referees or umpires for a bad call that cost them the game or that the game was "fixed" or "rigged." More often than not, they say they had plenty of opportunities to win but didn't take advantage of them. They often congratulate the winning team and coach. Then – it's on to the next game.
The losers try to determine what went wrong and make adjustments in preparation for the next game. It is a well-tested process. It works in sports. It works in politics. It works in life.
One difference between President Trump this year and sports coaches is that he could never imagine himself losing and, unlike coaches and most politicians, was totally unprepared for it. His only conclusion was the fix was on. Apparently, there has been no "post-game" analysis by him and his advisers.
I'll try to help him out. Here are some possible reasons he lost.
1. Handling of the pandemic. It is useful to note that most one-term presidents in the last century probably lost because of mishandling a crisis – Herbert Hoover in the Great Depression, Lyndon Johnson who chose not to seek re-election because of the Vietnam War, Jimmy Carter because of the hostage crisis in Iran, to name a few. If Trump had come on television in March, donned a mask and asked the nation to join him in fighting the pandemic, he might have won re-election by rallying the country behind him. Instead, he did it his way.
 2. Sincerity. I never felt like he really cared about me. To be honest, I had the same feeling about both Trump and Hillary Clinton in 2016. You can tell when someone cares about you. You just can.
3. Bluster. Trump seems to make a big deal out of even trivial things that irritate him. It started on inauguration day when he was upset that President Obama's inaugural crowd was said to be larger than his. Who cares?
4. Arrogance. Trump's self-confidence was often offensive. When he said, "Only I can fix it" even his Evangelical backers must have cringed.
5. Rigged election prediction. Trump predicted months in advance that the November election was rigged, thereby creating an excuse if he lost. He then created scenarios to try to prove his point before and after the election.
6. Shameful walk. Trump walked from the White House to a church in June, disrupting a peaceful protest, so that he could hold up a Bible for an obvious photo opp that made him look foolish.
7. Mocking Joe Biden. Trump mocked Joe Biden about his age, his mental stability, for wearing a mask and for staying inside to campaign. Biden was following CDC guidelines. Trump never did, which leads to the next point.
8. Holding super-spreader events. Trump openly defied his own health advisory board's recommendations.
9. Taking center-stage. Trump often opened health advisory board briefings making foolish, unsubstantiated comments about possible cures for the COVID virus, contradicting his own hand-picked experts. Then he bragged about his TV ratings.
10. The first debate. Trump was defiant. Biden was presidential.
Best of John Skipper
Check out some of columnist John Skipper's most-read recent columns:
John Skipper retired from the Globe Gazette in February 2018 after 52 years in newspapers, most of that in Mason City covering North Iowa government and politics.