The New Year in River City promises to be a time of resounding resilience fueled by a people with whom it is hard not to be impressed.
No doubt about it, 2020 was difficult.
Many small businesses and families are taking terrible financial and emotional blows. It breaks my heart to see it. Sometimes it has been hard to know whether we need an economist or a psychiatrist to help us move forward. Covid has affected all of us in a very deep and more personal way than we've seen in a long time. Sixty families in Cerro Gordo County have lost loved ones to whom they could not give their final goodbye. People are out of work. And some businesses have been devastated. But hang in there. Thank you for adjusting your sails. And rest assured, the community is here with you, standing with you. And Mason City is poised to come back stronger and better than ever.
It's impossible not to be inspired by what the organizations and everyday heroes are doing to keep us strong.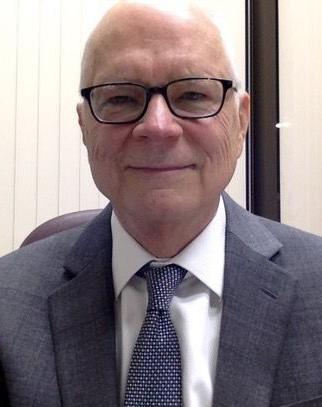 From teachers to truck drivers, nurses to neighborhood groups. From sanitation workers to grocery store clerks, police officers to places of worship. From our Community Gardens to the Community Kitchen feeding more than 8,000. From bus drivers to factory workers. From reporters to delivery drivers. From veterans to volunteers.
Thanks to all and especially to those who are often doing the most to help in their own quiet way.
Mason City has prospered because residents are stepping up and stepping in, finding brilliant solutions and taking ownership of the results.
Because of them, 2021 in River City promises to be a year of remarkably resounding resilience.
Coming together on common goals during 2020 was one of the greatest gifts that Covid has given our community.
While national politicians lapsed into finger-pointing over shortages of masks and personal protection equipment, in Mason City, Metalcraft Company ramped up production of face shields for workers at MercyOne North Iowa. MacNider Museum Director Edie Blanchard kicked off a volunteer campaign to make free face masks. Our economic development team's small business relief fund helped 119 businesses with critical short term financial assistance. The local Church & Dwight Company aided vaccine distribution by donating a scarce specialized freezer to MercyOne.
While Washington continues to fight over the seriousness of climate change, Mason City businesses and residents are stepping into the breach with solutions. NIACC is building one of the largest community college solar arrays in America. Mason City is reducing utility cost and saving tax dollars by powering our multipurpose arena, water treatment plant and wastewater treatment plant with solar energy. The city is investing in flood mitigation improvements.
As debate about police behavior intensified over the summer in the wake of George Floyd's death, Washington seemed unable to agree on a response. In Mason City, Police Chief Brinkley helped lower the temperature by answering questions from protesters, delivering water bottles to demonstrators and meeting with members of the Mason City Human Rights Commission. Capt. Mike McKelvey spearheaded a local plan to promote collaboration and reduce the circumstances when police need to use force. Human Rights Commissioner Erick Nganyange developed a three-point guideline on how to overcome our differences: 1) Talk with someone you disagree with. Your goal is to find three things you AGREE on and to discuss them. You will be surprised by how much you have in common. 2) Show respect and decency by staying away from rhetoric and cheap shots. Nothing is wrong with passion. Everything wrong with personal attacks and dehumanizing. 3). Support what is good for the community and country, not what is good for you alone.
The pandemic has made the need for solving the digital divide and training for jobs in the fast growing digital economy more critical than ever.
The Mason City School District responded by making 300 mobile hotspots available to students and families without internet access. A job training partnership between the NIACC Pappajohn Entrepreneurial Center, North Iowa Corridor Economic Development Corporation and the communities of Mason City and Clear Lake is a shining example of working together to help North Iowa prosper in the post-pandemic future.
The Wall Street Journal recently noted the contrast between paralyzing partisanship in Washington and the way cities and ordinary citizens are coming together to get things done. There is a growing recognition that the action is returning to the local level.
Our city administrator is just one example. Aaron Burnett brought his considerable talents to Washington and his friends thought he might stay. Rather than stay, he came home to Iowa and Mason City, where we are grateful that he has been able to make a real difference.
And look at the difference:
Slightly less than a year ago, we celebrated the grand opening for the award winning Mason City multi-purpose arena, finishing the first phase of our River City Renaissance. This happened less than a year after the ground breaking. And less than a year from today, we will hold the grand opening of the Principal Performing Arts Pavilion. This will finish the second phase of our River City Renaissance, which is being recognized around the Midwest as a model for breathing new life into dated and dilapidated downtown malls.
We have already seen incredible spinoff in the neighborhood. A ribbon cutting for the beautiful River housing complex will be held on Jan. 21. The shuttered Econolodge is now renovated and reopened. Wayne Ski and Sports has moved to the area. And new businesses are opening on the plaza. And that's with Covid! After Covid, River City will be positioned to come back stronger than ever. Up next in the New Year is the Music Man Square Hotel and Conference Center and Riverwalk.
The Iowa Department of Cultural Affairs just announced that Mason City will be receiving a $150,000 grant to help build the riverwalk. All of this is designed to position post-Covid Mason City as one of the best cities of its size in America.
I couldn't be more optimistic about the new year.
In the new year, Mason City will show the world once again we are a community of remarkably resounding resilience; a time of coming together by using the gift of community that was rediscovered during Covid.
The City Council has already come together to work on six main goals for the New Year:
1) Neighborhood improvement and continued blight enforcement, including redevelopment of the Southport Shopping Center.
2) Highway 122 West turning lanes, better signage, lighting and beautification.
3) Completing River City Renaissance, including the hotel and pavilion.
4) Beginning construction of public improvements for the River City Riverwalk.
5) Upgrading our trails and better utilizing the Winnebago River for recreation.
6) Doing a better job of telling the incredible Mason City comeback story.
The great comeback of 2021 is surely coming. At least that's how I see it. Just imagine:
The long delayed "Music Man" starring Hugh Jackman playing to a packed and cheering house on Broadway.
Mason City hotels crowded by people witnessing first hand the great comeback of 2021 in the real River City.
Business returning as we call old friends to meet at busy restaurants for dinner.
All this and much more is possible tomorrow if we remain vigilant today by taking Covid safety guidelines seriously.
Our forefathers had a dream to make this city we love the best of its size in the Midwest. Thank you for helping to make that dream come alive once again in the new year.
Bill Schickel is the mayor of Mason City. This column is adapted from his state-of-the-city address delivered January 5, 2021.