I find I have been lying to myself. If you think about it, I bet you can say that about yourself, too.
We have been influenced to action or inaction by a data tsunami, delivered in a language for which everyday Americans have no Rosetta Stone to translate.
As the menacing march of numbers used as shortcut subterfuge to either elevate our already heightened doom and gloom indices, or to sell us false hope being dangled like a carrot over a rabbit, what are we to believe and therefore what are we to do?
Our planet cannot be repaired using metrics beyond comprehension or delivered to us with no conscience of truth; only for profit.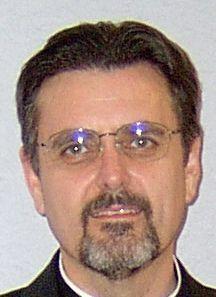 The "Bad" numbers parade almost always beat out the truth on any social media platform, penetrating further, faster, and deeper into the social network than accurate information will ever go.
Specifically on Twitter, users seem to prefer sharing falsehoods. Even when the researchers controlled for every difference between the accounts originating rumors—like whether that person had more followers or was verified—falsehoods were still 70 percent more likely to get re-Tweeted than accurate news.
How can we come to terms with all that needs to be fixed when people are living in separate informational realities?
Trust our government? Trust foreign governments? Trust our neighbors? Trust our faith? Trust science?
Trust the single word edicts that come from the end of mile-long algorithms created by a 22-year-old graduate assistant working in a cubicle somewhere in Washington state?
Sometimes crises sprout forth and flourish, the multifariousness of which are too complex for mortal minds to comprehend or solve. Such are the heterogeneous challenges of the post-COVID world.
There is an answer that will no doubt help us all.
I think we all need to approach the data which we are told to believe, using "Rithmatic and Cipher'n skills of Jethro Bodine.
There is an unexplainable calming effect that I feel cascade over me when I let go of sines and tangents, of linear regressions and exponential growth, and exponential decay.
Everything metric we need to be able to understand in 2021 and beyond can be clearly translated by knowing and applying Jethro's "Timeses," "Goesintas," "Take Aways" and "Summin'."
We have too long been huckstered by the shell games that are delivered by ruthless partisanism, irreconcilable ideological extremism, of the grotesque leverage yoked upon us by social media and infinite assault from the internet information age, and expanding abject globalization.
The irony of living in this time and in this place is that the people, individually and institutionally, we choose to lead us are no better informed than Jethro Bodine who "Grajerated" at the top of his one pupil 6th grade class.
Behind every data point is a person, a human life. That's the heart of what is at stake.
The thing is, numbers are a lagging indicator, history of something already gone by. Whatever numbers show us now, that is the picture from the past. Acting on those numbers now, is too late.
We are suffocating from promises of change, declarations of solutions, and sets of values of countless variables that satisfies some or another equation. The confusion at the top just keeps coming in some form and manner from government, science, politicians, media moguls and fools.
Fools are abundant in all four corners of this good Earth and even more so where politicians are assembled, Ninnyhammers one and all.
Flotsam and jetsam of the sinking and near scuttled USS "The Americans" are littering the oceans of the globe in the form of anonymous lies.
Without the usual cast of characters and mooncalves, maybe, just maybe, we have a shot at saving ourselves.
If all the fools in this world should expire, lordy, lordy, dear God how lonely the rest of us would be.
Best of J.W. Sayles
Check out the latest columns from J.W. Sayles:
JW Sayles is a Mason City resident and maybe Iowa's own Samuel Clemens in the making? You be the judge. Opinions are his own.