I have again found myself wondering about things where the mind of an old white guy is not supposed to go. My family thinks I have gone silent. My friends and loyal readers seem to think I have slipped into the melancholy of a frustrated old man.
Just for the record, I have never experienced melancholy nor is silence a state of being I am familiar with.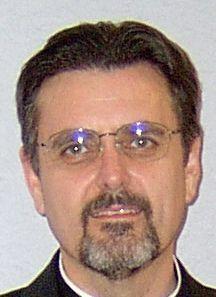 I am sitting at the confluence of the far too familiar rivers of Racism and Injustice. The tributaries of Liberal and Conservative. The estuaries of Black and White. The raging rapids of anarchists and supremacists of every shade from God's own pallette.
This is the tidal surge of race and the American story.
This convergence really does not have anything to do with a dead Daunte Wright. We do not find ourselves here because of the use of deadly force by Brooklyn Center Minnesota Police Officer Kimberly Potter.
We are not at this juncture because of the death of George Floyd nearly a year ago. Nor are we sitting here because Floyd was in the custody of Derek Chauvin and his Minneapolis Police officer team at the time of his death.
We are not here because of the death of Trayvon Martin, nor the video of the police beating of Rodney King nor the not-guilty verdict of OJ Simpson.
If we face the unequivocal truth, the only thing that is new about these crises today versus essentially identical crises from the American timeline forward, is the instantaneous delivery of selective and seductive polarization through biased sound-bite accounts of the digital and Internet based social networks and media.
As the treadmill of mass information gains momentum it becomes easy to get lazy in fulfilling our civic responsibilities. The US Constitution is not now nor has it ever been a self-driving vehicle.
Without Americans exercising the responsibilities and liberties contained therein, we see neighbors suborning anarchy and extremism in some, and silent malevolence in others, it becomes just another old worthless piece of parchment in a tomb stacked to the ceiling.
If we take our time to pick through the embers of American societal and racial strife, we will find that we are no longer, and really maybe never have been, provided with sufficient unbiased information to reach fair and impartial situational conclusions coming from everyday life. Let alone the elephantine girth of partisan ideals and inimical societal directions.
Without a break in the cadence, we are fed endless stories of America's violence delivered upon each other, loss of lives by our own hands and through tragedies of accidents and extended to those laid upon us by Mother Nature herself.
It is my belief that we are being led towards a conclusion that the American Experiment has failed. That we are a nation downtrodden by our inability to compromise, steered by our hatred of each other's principles, and begotten to live an ill-timed and inappropriate death spiral of existence, a mercy killing for all of us.
Here and now, let us peel back the layers of the onion one at a time, speaking truth to power rather than gibberish to morons.
There have been reported 6 mass shootings in the past 6 days. Deaths mounting into double digits.
Are you appalled? Are you enraged? Has the United States reached a place and time where no one is safe?
Who decides what we are told and how we are told it?
Through the magic of the US Constitution and Amendments, Americans are endowed with rights that afford us the personal choice regarding what we hear; how we hear it and what we consider important and consistent with our personal beliefs. All we have to do is to utilize the gifts given.
There can be no UNITED States without her citizens doing the work required to continue moving forward and keeping the peace.
Best of J.W. Sayles
Check out the latest columns from J.W. Sayles:
JW Sayles is a Mason City resident and maybe Iowa's own Samuel Clemens in the making? You be the judge. Opinions are his own.