One person's greatest piece of advice is another person's worst nightmare. Case in point: the advice of one of my favorite writing gurus, Anne Lamott. She practically preaches the benefits of "Butt in Chair" as the only way to get any writing done. By this somewhat crass description, she simply means you have to sit down and do the work every day whether you feel "inspired" to do it or not.
Other writers have felt like failures if they didn't follow Lamott's advice. They felt their most creative ideas flowing into their heads as they were getting groceries, going for a walk, or picking up their kids from school.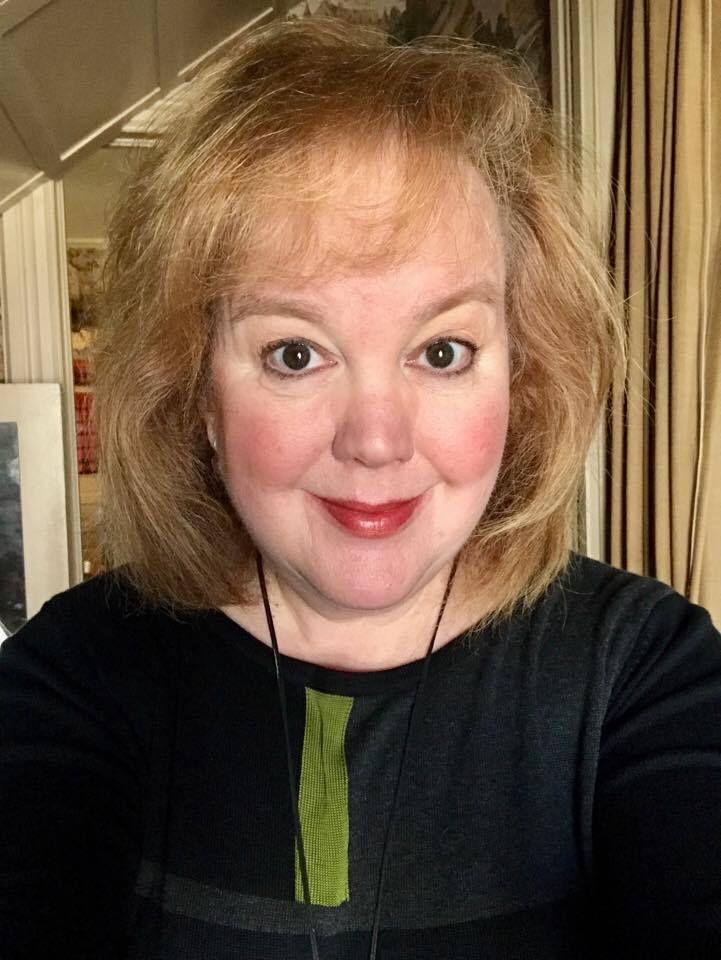 What do YOU need to be creative? I think it's a combination of things for me. Walking long distances is always an invitation for creativity to strike …and it usually does. I've seen things along the side of the road that make me wonder where they came from as well as how that inanimate object "feels" about being left behind.
Who owned it previously and why is placed so haphazardly near a ditch? Why is it still there? Does the owner miss it? What's the story on that T-shirt that has been left behind? Was the owner THAT warm that he or she felt the need to shed it and simply leave it behind for a colder person to rejoice over finding … sweat stains and mud-caked and all?
How about that shoelace that always looked like a little snake coiled up and ready to strike? Was it indeed a shoelace … or was it the dreaded snake that I did a little hop over every day just to avoid being near it? Where did it go when I was ready to show my walking partner/hubby that one day that he thought I might be going crazy? Was it actually a little dead snake that another animal picked up for a midnight snack?
And the squished-up paintbrush too close to someone's house for me to pick up and get rid of … Where did that originate? I saw it close enough to the street but still hiding in the grass for far too many days, and I wondered if that used to be someone's favorite brush used to paint all of the do-it-yourself home projects in that house. Certainly it was a lost brush and not just one that the owner suddenly became tired of, walking to the end of the property to place it by the side of the road.
Maybe other people don't think like this. Actually, I sort of hope they don't. I have constant scenarios going through my head, even if it looks like I'm relaxed and content with the world.
Here's another example. Driving or riding in a car for a long time. I look out the window and see a tree that looks like it might be one where families gather to have picnics under while they chat about life in the process. I look at a farmhouse and wonder what kind of people live there. I think of their day-to-day life and wonder if they are looking out at the cars and wondering about the people driving by their place.
Sometimes I even take pictures of places that call to me for some reason. I've been drawn to houses, flowers, barns, old buildings … the list goes on and on (and so do the pictures on the camera roll of my iPhone). I like to think I might use those pictures to spark my memory when I'm trying to describe something to my readers. I like to think that some pictures might even be good enough to win a photo contest someday. I like to think my efforts are not all in vain. But then there are those crazy pictures popping up in my phone's memories that I don't even recall taking. Do I delete them? I bet you can answer that question. I found them interesting enough to capture in the first place; certainly I'll have a creative emergency one day when I need to consult them for a stellar paragraph or two …
By now, you've had a little trip into my creative brain where I walk and ride to discover new things. Where am I right now, you ask? Yup. I'm using Anne Lamott's suggestion … Butt in Chair. Here's the thing, though. I'm in a hotel room with the constant hum of a polar air-conditioner, sitting at a big marble desk with a floral high-backed chair and ottoman next to me, just in case I need a respite from this office chair in front of my writing nook. A comfy couch with a marble coffee table is directly behind me, and in the next part of the suite sits a king-sized bed, dresser, TV and microwave/refrigerator which leads to a bathroom that is nice, but nothing to write home about.
What do I need to be creative? Time alone. Air-conditioning. Space in my mind and my physical surroundings. And the pre-creative experiences of thinking and walking and riding and discovering.
And yes. B-I-C. It turns out Anne Lamott knows of which she speaks.
PHOTOS: A look at area first responders and law enforcement