One of the things that has drawn me to people I love most in my life is their ability to have a child-like wonder about the world … and not be afraid to show it off. Maybe I just come from a weird family and have sought out a soulmate with that same sense of weirdness. Whatever the case, this past week has reminded me not to take life so seriously and to enjoy simple little moments that otherwise may pass us by.
The beginning of the week was a roadtrip for my husband and me to see both of our boys. Of course, the visits centered around mealtimes, so if food is involved, a visit from Mom and Dad seems exponentially more appealing.
Iowa City was our first stop and our younger son, Noah, never fails to have lightning-fast comebacks and a great outlook on life. He even willingly assisted us in our search for bedroom curtains in Bed, Bath and Beyond. He seemed to be having so much fun that I began to think he might be up for another home store as well. We ran from the store to our car on this bone-chilling Monday and discussed our next stop before going back to his apartment. I had visions of finding THE perfect curtains in a larger city, especially since Noah would be a great help. And then he said, "I'm not really into shopping for curtains; I just found that out." What a way with words …and a politeness that has developed through his time away in college.
Next on the agenda was stopping to see our "granddogs" at our older son's house in Waterloo before we went out for dinner. Now this may not be true of every golden retriever owner, but I'm going to venture a guess and say MOST owners of golden retrievers can't help but smile when they are outside in the snow with them. Nic has two goldens, and I'm not sure which of the three is more exuberant. I can say that the goldens bound toward me with reckless abandon, while Nic hangs back and waits to hug me later. Of course, when Max and Obi get a little too exuberant and almost knock "Grandma and Grandpa" into a snowbank, a simple command from Nic is all it takes to rein them in. What a good "dad!"
The week continued with a bedroom DIY remodel that is about 17 years late. Isn't that the case when you move into a house? You focus on making your kids' rooms spectacular and appealing, and you put your own room off for another time. All of a sudden, you begin to see that your DIY skills are very much lacking while your husband absolutely knocks it out of the park. You begin to wonder why your husband hasn't used these skills in 17 years. And then you begin to wonder if your below-average skills are apparent to him …and if so, you wonder how this will affect your next request of the third bedroom going through something similar in a few weeks.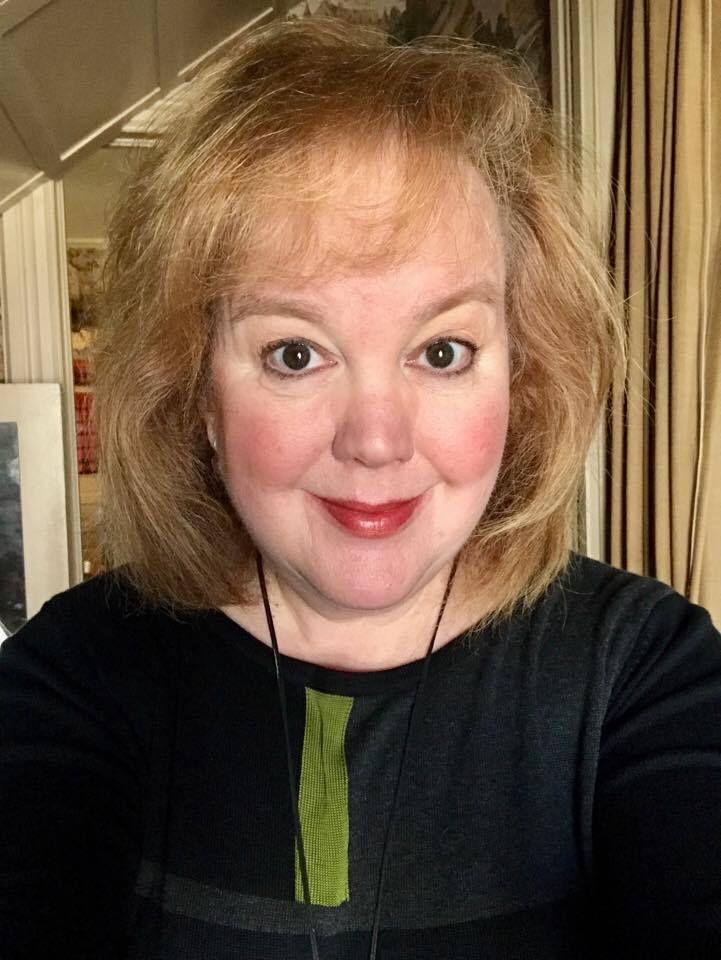 A small break in reorganizing and painting otherwise known as a visit to my mom's house brought another bit of joy in the ordinary. I picked up some groceries for her as I have many times before, but this time, a delicacy was available again in her town. Out of everything we could have ordered from any restaurant in town, she and I decided to make some of the best comfort food we know … oyster stew. It used to be that we had it only on Christmas Eve every year. Lo and behold, when you are in need of a hug from the inside, oysters fill the bill anytime (well … at least in months containing an 'r'). What unbridled joy came across Mom's face as the two of us completely devoured a pound of oysters!
Two more bits of childlike wonder came toward the end of the week. A not-so-official kite festival in Clear Lake called to me, even though I had to go alone because of my husband's work schedule. Not a problem these days. If there's one thing that the pandemic has taught everyone, it's that our own company is pretty darn good. In fact, we get to call the shots and decide how long we want to be somewhere, and in the kite festival's case, I wanted to be there quite a while … and move my car to four locations for better picture-taking. My "travel companions" of Me, Myself and I agreed and about froze our fingers off getting some great footage. What a discovery at my "young" age of not-quite-ready-for-a-nursing-home! I am one of my favorite people to be around!
The final bit of a wonder-filled and wonderful week happened on our usual Sunday walk. Just like Lorelai Gilmore of "The Gilmore Girls" claimed that she could "smell snow," so could we as we set out on our 4-mile trek. Not long after leaving our driveway, we realized we were in for quite a walk with our favorite precipitation. A couple miles in and we were giddy, making up new ways of walking for more interesting tracks in the white stuff. Who but my wonderfully weird husband would suggest that I needed to use jazz hands while I shimmied down the road with wildly blowing snow pelting our faces and piling up on our coats, making us look like walking snowmen?!?
Little things like this will keep him around forever. Oh … that and his stellar DIY skills.
Our environment: Winter 2020-2021
From local species, to historic low temperatures, to water quality updates, revisit seasonal coverage of the land we live on: