It's been one of those days when I set out to do one thing that led me to another … and another … until I almost forgot what I was doing in the first place. If you've ever read the children's book, "If You Give a Mouse a Cookie," (written by Laura Numeroff and illustrated by Felicia Bond), a "circular tale" where one thing leads to another, you know exactly what I'm talking about.
I have energy galore after my daily 3-mile morning walk … and even more if I have time to rack up more miles. Couple that with a small pot of coffee, and I feel like I could cure cancer by noon every single day. This morning, I began tackling a small project of putting clothes away in my bedroom when something distracted me. All of a sudden, I found myself whipping coffee mugs out of the top shelf of a kitchen cupboard, one story away from my bedroom.
I have no idea what happened, but my next landing spot was in our basement, collecting clean clothes to put away two floors upstairs, yes, back in my bedroom where I began. Several trips up and down, and I was suddenly in "the jelly room," a place where I've never put jelly and I never intend to, but a back room in the basement where I imagine the previous owners stored jelly over the long winter. I put away a "Woo Hoo! It's Winter" sign, so if it snows in the next week, you have me to thank. In putting away the sign, I happened upon a handful of old pictures, so I had to study each one and let the tears fly as I reminisced.
Before I knew it, my body had transported itself back to the kitchen, where I was standing on a chair and reaching up into a cupboard, transferring wintery snowflake mugs to the top shelf and exchanging with others that are more season appropriate. I stopped to call my mom and began to wonder if I had already consumed my coffee or if I just made it and forgot to drink it. I looked over at the light on the coffeemaker and did a dance of joy as I either had some left or I forgot to turn off the warmer.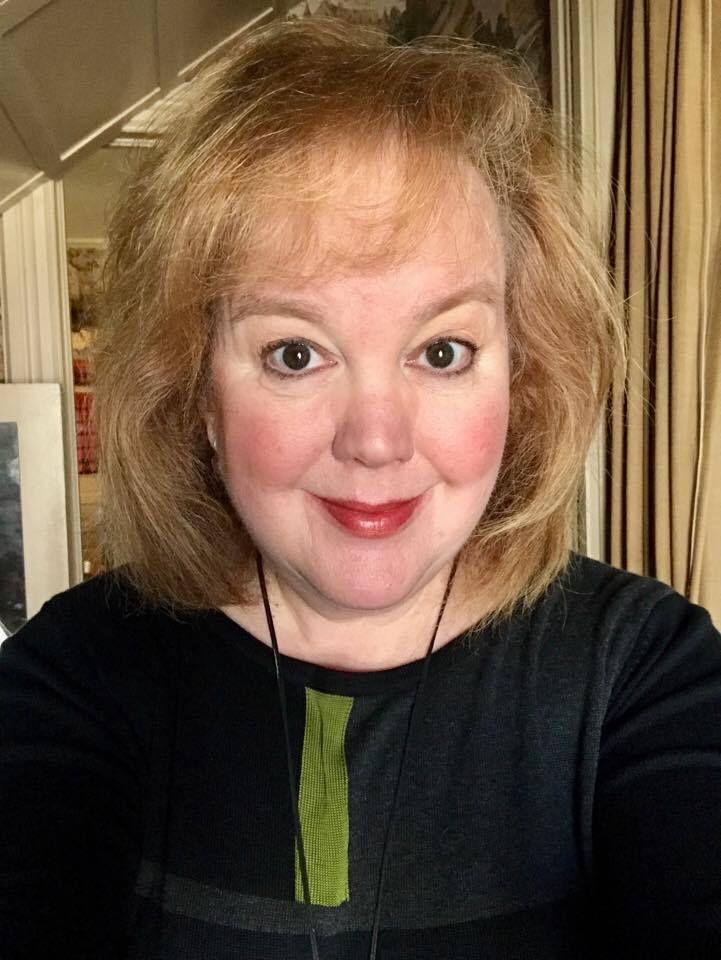 My whole day continued in this vein, adding more miles to my daily step total, simply by running up and down stairs in our house. I felt like my mom, back in the day when the woman didn't stop for anything from sun up to sundown. In fact, she was always a flurry of activity, and I think this was her natural weight management program. I never heard the word "diet" and I never saw her sweatin' to the oldies or going for a walk or run. She did enough "running" in her day-to-day life and believed in the adage, "Everything in moderation," so she didn't need to worry about watching her weight.
Apparently, my "moderation" is different than Mom's was … or maybe I don't have quite the number of stairs she had in her house. I do have to worry about my weight, and I consult my phone's pedometer and my Noom app several times a day to assist me with that.
Today, I found a new piece of information on my pedometer while I was somewhere between my bedroom, kitchen, and basement, and it thrilled me to no end. Ever since I started using this new way to count my steps, I have walked almost 900 miles. My husband reminded me that my app only measures the steps I take when I have my phone with me, so I've probably walked even more than that since the end of September when I began my new lifestyle. Just shy of 900 miles. Oh, what stories my trusty walking shoes could tell!
I can't tell you how proud I am of these miles under my belt. I am not what anyone would call "athletic" in the least. Just ask my high school P.E. teacher. In fact, you'd better not. She could have a stroke from laughing so hard. Suffice it to say, I've been a dancer and on the pom squad, but "exercise" and I haven't necessarily ever been friends. I hate to sweat. And I'd much rather saunter than run. But walking? Yes, please. I could walk for hours on end.
My husband and I became such fanatics about our daily walks that a mile wasn't enough … then two … then three … and now it's three miles at a minimum. We even developed a backup plan when the weather was extreme. We ride our exercise bike at least ten miles, and we bought new outdoor bikes to shake things up a bit this spring and summer.
A new title for my life these days could be: "If You Give Michelle a Walk …" No matter the weather, no matter my mood, no matter my schedule … in the morning, I walk. And what a wonderful thing to look forward to … no matter what rooms I may find myself in the rest of the day.