Abby Finkenauer has her sights set on Chuck Grassley.
But in order to take on Iowa's longtime Republican U.S. senator — assuming he runs for re-election next year — Finkenauer, the former congresswoman and state legislator, and now Democratic candidate for U.S. Senate, first must navigate a Democratic primary.
In an interview after a recent campaign event, Finkenauer talked about what she believes Iowa Democrats are looking for in their candidate to try to climb Iowa politics' seemingly unclimbable mountain: defeat Chuck Grassley. She also offered her thoughts on what message Iowa Democrats need to deliver to voters in order to end their statewide, top-of-the-ticket losing streak.
Grassley has not yet announced whether he will run for re-election to an eighth six-year term in the U.S. Senate. He would be 89 years old when sworn in to another term.
Jim Carlin, a Republican state legislator from northwest Iowa, has announced his campaign. But he would be an even longer shot to defeat Grassley in a Republican primary.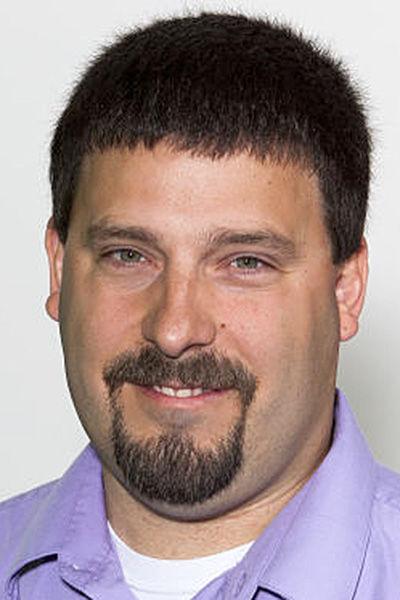 Grassley has been winning elections in Iowa for as long as Alaska has been a state. And if Iowa Democrats haven't had any luck beating Grassley over the past six decades, their luck in recent statewide races at the top of the ticket has not been any better: Iowa Democrats have not won a U.S. Senate or gubernatorial race since 2008. So the odds would seem to be against the Democrats if Grassley runs. But speaking after receiving the endorsement of an Iowa firefighters union this past week, Finkenauer exuded confidence.
"Folks really know that it's time for a change. It's time for somebody who's going to do it for the right reasons and get things done," Finkenauer said. "And that's what it's always been about for me. It's about the job. It's about the people. It's about the work and it's about making sure that working families have a voice in D.C. to push back against folks at the top who continually try to push working families down and divide us. I'm tired of division and so are people across the state."
The other announced candidates for U.S. Senate are Manning farmer Dave Muhlbauer and Minden physician Glenn Hurst. Sioux City veteran Mike Franken is expected to announce his candidacy this fall.
Finkenauer, who now lives in Cedar Rapids, must introduce herself to a statewide audience for this Senate campaign. She represented a portion of Dubuque in the Iowa Legislature, then eastern Iowa's 20-county 1st Congressional District for a single, two-year term in the U.S. House. The early stages of her campaigning have already taken her to Council Bluffs and Sioux City, as well as southeast Iowa, Finkenauer said.
In the primary, Finkenauer said she believes Iowa Democrats want a candidate who can talk about kitchen-table issues, such as "the difference between being able to make a living and have a good life and how that has changed in our country over the years." She repeated her call for an end to divisiveness, especially through conspiracy theories.
"That is not who we are," Finkenauer said. "And I believe we're not just Democrats. But no-party voters and even Republicans across the state want somebody who's willing to step up against the lies, against the division, and just get things done for them."
Erin Murphy is the editor of the Lee Des Moines Bureau. His email address is erin.murphy@lee.net. Follow him on Twitter at @ErinDMurphy.