In just a few weeks, Iowans will begin voting. Whether we send our ballot through the mail, cast a vote in-person at the county auditor's, or wait until Election Day, one thing is clear -- health care is on the ballot this November.
This pandemic has impacted every aspect of our lives, from our schools to our hospitals and our farms. Too many Iowans are worried about getting sick, keeping their job or finding a new one - and we're mourning the lives of over 1,200 of our neighbors.
In tough times like these, we should never doubt that our leaders understand or support us. And while we all want to get back to normal, we can only do it with the right leadership and immediate action.
But rather than putting Iowans first, Senator Joni Ernst has forgotten us. She backed a $500 billion slush fund to help her corporate donors, while attempting to strip away paid sick leave and extended unemployment benefits.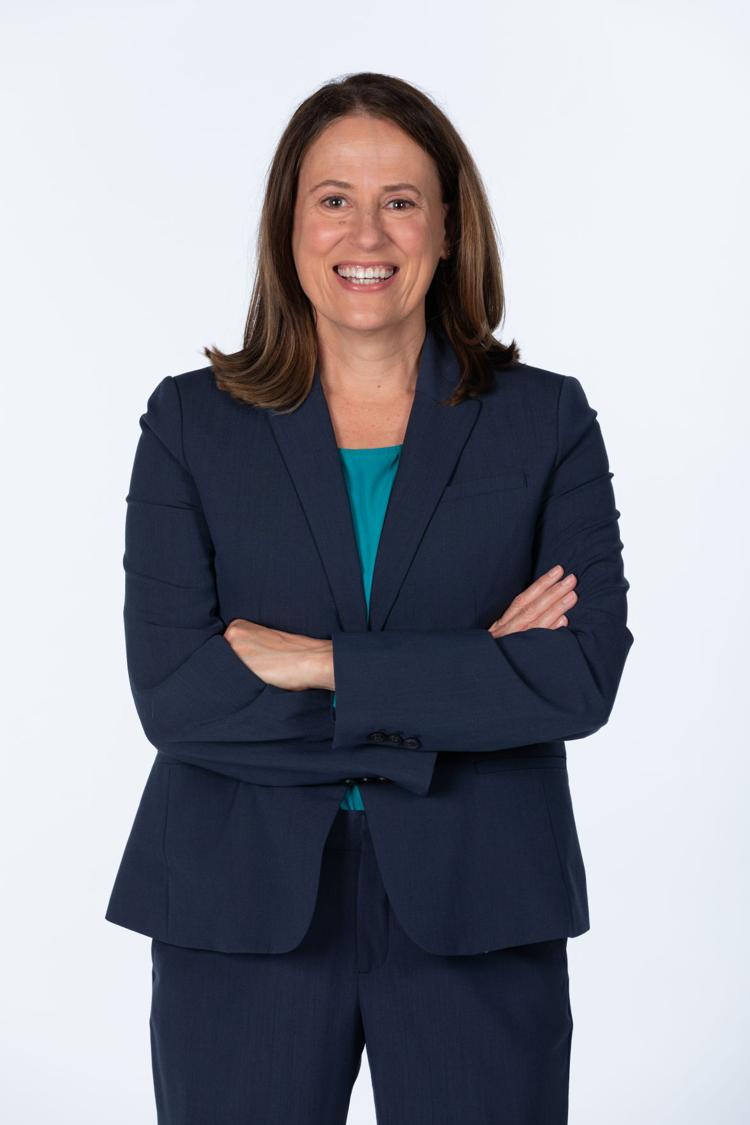 Now, she's refusing to apologize publicly for pushing a dangerous, debunked conspiracy that our health care heroes are lying about COVID-19 cases and deaths to make more money. One Iowa doctor called it an "offensive attack on some of the best Iowans out there." Another called it "reprehensible."
Unfortunately, this isn't anything new. Senator Ernst downplayed the virus from the start, said the "bank is not open" for more assistance, and skipped town this summer without passing the relief that Iowans urgently need.
While Senator Ernst's failures helped get us here, it's time for both parties to set politics aside and work to get things back to normal. I have two plans to do that.
It starts with reauthorizing enhanced unemployment benefits for 70,000-plus Iowans still out of work, more direct payments to families and urgent economic relief to small businesses and our biofuels industry. We also must also expand testing, PPE, paid sick leave and fully fund our U.S. Postal Service, so no one has to choose between protecting their health and exercising their right to vote.
We also have to make sure Iowans can get the health care they need, but Senator Ernst has failed there too. She's taken over $500,000 from Big Pharma and the insurance industry, and votes to help them instead of us.
Our seniors are getting gouged, but Ernst opposes letting Medicare negotiate lower prescription drug prices. She's voted against the Medicaid expansion that's benefited our community hospitals, and repeatedly voted to repeal the Affordable Care Act. Now, she's supporting a reckless federal lawsuit that could end our Medicaid expansion, end essential benefits for mental health and maternity care, blow open the Medicare "donut hole" and send drug costs soaring even higher. Her harmful record would have also let insurance companies discriminate against people with pre-existing conditions. That's not how Iowans look out for one another.
Iowans are tough. We'll get through this. But these difficult times have proven we need more leaders who understand our struggles, and who will fight for a fair shot for our workers, small businesses, and farmers and create more opportunities for our communities. Critically, we need leaders who will work to protect health care for all of us.
Senator Ernst may have failed to put Iowa first during this pandemic, but you can bet I never will.
Theresa Greenfield is a candidate for U.S. Senate.
Catch the latest in Opinion
Get opinion pieces, letters and editorials sent directly to your inbox weekly!