We had our first snowfall this week, and I heard several comments about dreading winter and how it was going to be a long season. Then I picked up my 3-year-old granddaughter from daycare and witnessed the pure joy of her experiencing the snow. She wanted to trudge through it, catch snowflakes in her hands and on her tongue, and pointed out each roof or car that was covered with white magic. She told me that snow was for playing in and insisted that I catch a snowflake or two myself.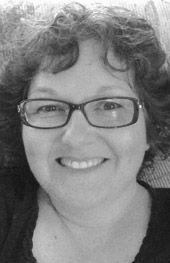 Her little mind wasn't concerned with people driving on slick roads or that her daddy might have to shovel the sidewalk, she was absolutely enthralled and focused on the moment.
Children have a natural inclination to living in the present moment. Sometimes I wish I had that back. I am trying to teach myself to live in the moment and enjoy right now instead of planning or worrying about what's next.
I think part of the reason our society struggles with not being present and seeing the joy in front of us is due to consumerism. So many television commercials, radio ads, and newspaper inserts during this season convince you to be discontented. They will try to convince you that you need more things, newer things, and things with bells and whistles on them.
The truth is this, you don't need more things. In fact, if you are like me, you probably need fewer material things and a simpler life to reduce your stress, calm your thoughts, and help you live in the present.
Here is a list of things to help you feel more positive about this winter and the holiday season we are entering.
Hot drinks like cocoa or cider
Snuggling under a blanket while reading a book
Fire in the fireplace
Giving presents
Great food
Family time
Christmas lights
Warm socks
Time off work or school
Children playing
Snow days
Christmas sweaters – ugly or not
Holiday movies – my favorite is "It's a Wonderful Life"
Holiday parties
The scent of real Christmas trees and wreaths
Candy Canes
Gingerbread houses
Birds at the bird feeders
Flannel pajamas
Football and basketball on television
Snow angels
Dogs in sweaters
No bugs
Ornaments
Bell Ringers
Christmas carolers
Ice skaters
People wishing each other Happy Holidays or Merry Christmas
Candlelight church service
Being grateful for others
The last one on the list is probably the most important. Being thankful for the people in my life and showing that gratitude is the best way to enjoy the season.
What a Globe Gazette News+ membership can do for you:
A deeper examination of local issues than you'll find anywhere else.
Two products in one – not everything that's in the print edition of the Globe Gazette is on our website, and not everything on our website is in the print edition.
Access to newspapers.com archives dating back two years.
The ability to carry your local news with you and receive alerts instantly as news unfolds.
Advertising that frequently gets you deals you won't find anywhere else.
Catch the latest in Opinion
Get opinion pieces, letters and editorials sent directly to your inbox weekly!