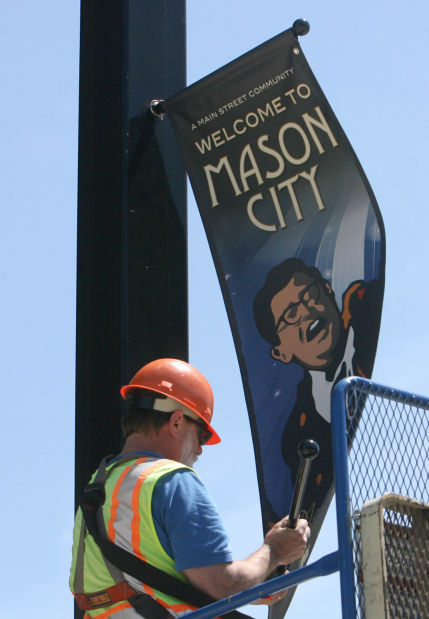 Mason City, Iowa, is home. I moved to Mason City from the big city because I was looking for the small town feel without missing the big city amenities. Of course you can't have it all but what I do have in Mason City is a good quality of life and an affordable cost of living.
In the big city where I used to live, I lived in a condominium in mid-town to be in close proximity or walking distance to the park, grocery store, restaurants, coffee shops and the like. The alternative would have been long hours in all-day traffic. That meant a substantially increased cost of living for a basic quality of life. My carbon footprint is not even 1/8 of what it used to be. Even though I lived in a great part of town, I was always bombarded with panhandlers, peddlers and the sounds of sirens at all times of the day.
Mason City, Iowa -- I get a great bang for my buck but for a fraction of the cost. I live in an amazing picturesque tree-lined neighborhood in a beautiful cottage-style brick home with a fireplace, hardwood floors and I wake up to the sounds of birds and squirrels. I have a decent-sized yard, great neighbors and plenty of space to just enjoy and live life.
A few minutes walk is a park with a river that winds thru it, two grocery stores, three coffee shops, the dentist office, the doctor's office, city hall, the court house, the new and upcoming ice hockey and multipurpose complex, and that's just walking distance from my house.
You don't hear the sounds of sirens 24 hours of the day because crime is low, it's safe to walk any time of the day, there are no panhandlers, law enforcement looks over your home when you are on vacation, neighbors and passersby still greet each other and sometimes stop and chat, folks keep their yards clean, and the overall feel of living here is a sense of peace and quiet.
Mason City, Iowa, is what every right-minded American aspires to have as a measure of a good quality of life.
With an active City Council, the city offers premium services without fail. Regular street cleaning services all times of the year, a high end arsenal of snow removal equipment that is dispatched on the first drop of heavy snow, tree trimming services for city common areas, a five-star public library with a picturesque view of the forest, and the list goes on. Best of all, if I ever need to get in touch with city or county services, someone always answers the phone and the issue is resolved quickly and efficiently.
Heck, I even have direct access to city and county officials who are always willing to help. If I ever needed to get to the big cities, there is a direct flight to Chicago, Minneapolis and St. Louis for a mere fraction of what the big airlines charge, a regular coach service, and Des Moines is just a short drive away.
As technology shapes and molds our economy, you see some of the traditional big box stores going away and being replaced by online purchasing, hence paving the way again for mid-size and small business to flourish.
While the West Coast is outrageously priced and burning up, raising insurance costs, the East Coast riddled with a high cost of living and sub-standard customer service coupled with hurricanes and tornadoes, and the South with its high crime rates, humidity and never sees four seasons, the Midwest is the perfect place to live.
Mason City, Iowa -- where you can still find Americana, call it home and be accessible to the world.
Speaking of accessibility, I have faster internet connection here than I did in the big city.
Faruk Jessa is a United States veteran and a resident of Mason City.
Catch the latest in Opinion
Get opinion pieces, letters and editorials sent directly to your inbox weekly!