This past week I was involved in the Conservation Districts of Iowa annual conference in Ames.
There are 500 elected, unpaid Soil and Water Conservation District commissioners in Iowa. Traditionally, commissioners help administer local Soil and Water Conservation offices, approve state and federal cost share money to support voluntary practices, and promote the conservation of our working lands. More often than in the past, commissioners are now supporting youth education programs on resource stewardship, offering scholarships for students to study environmental issues, and are starting to be more proactive in promoting conservation practices.
The Soil and Water Conservation Commissioners of Iowa have a resolution process that directs our state leaders and staff in their efforts in conservation legislation and regulations. One district in the state proposes an idea (referred to as a resolution) that advances our mission of conservation and all the commissioners debate and then vote on the resolution.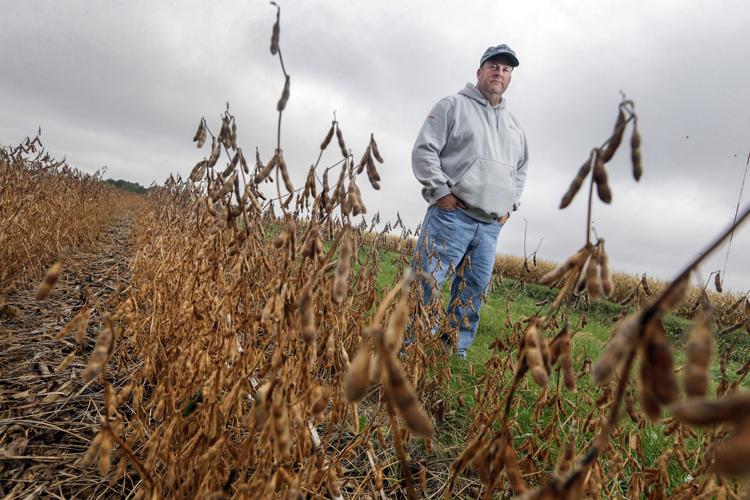 In the past, most of these resolutions dealt with operational and administrative issues in our offices and at the Iowa Department of Agriculture and Land Stewardship in Des Moines. After much debate, this year the commissioners approved resolutions that supported funding for environmental educators across the state and a proposal to lobby for an Iowa buffer law that would require a 30-foot permanent grass buffer along streams and waterways, similar to Minnesota's buffer law.
Curtailing row crop farming right next to streams where field runoff and eroded soil can so easily enter our surface water should be one of the first steps in responsible soil and water conservation.
You have free articles remaining.
These are bold moves for our group. It is apparent that commissioners who work with conservation issues see the writing on the wall better than many of the farm groups to which they belong. Agriculture needs to clean up its act and soon.
The agency from which all our county offices receive their federal funding, the Natural Resources Conservation Service, is investing heavily in educating producers about soil health. Practices that include no tillage, cover crops, and reduced commercial inputs are proving their economic and environmental advantages over the traditional methods producers have used since the prairie was first plowed.
These conservation practices have huge benefits in increased water absorption rates, reduced soil loss, and improved nutrient recycling; and they cost very little to implement. This is a departure from the NRCS's traditional emphasis on terrace and grassed waterway construction.
The only things that are going to drive the widespread adoption of an agricultural conservation ethic is consumer pressure, landowner education, and the realization that we all have to live with the problems we are creating through commodity agriculture. Degraded soils due to ill-timed and excessive tillage result in erosion and lost long-term productivity.
The water quality and quantity issues we experience in and around our streams and rivers have a real future cost. Hopefully, bold action by Iowa's Soil and Water Conservation Commissioners will begin to nudge us closer to that goal.