There have been some common situations with loved ones that our group members have shared that have caused them feelings of great frustration and even guilt.
In today's column, we will share our most often discussed issue which seems to cause the most conflict.
Aversion to bathing
There is a consensus in our group that all of our loved ones would rather not bathe. They seem to not realize that, in the past, each of them took pride in their appearance and daily bathing routines. However, Alzheimer's has changed all that. They no longer comprehend the need to bathe regularly and, quite possibly, may even fear the water. They may believe that they have already bathed and, therefore, refuse to repeat the act even though their last shower or bath may have been several days or, perhaps, even a week ago. There have also been instances where the individual enters the shower and just stands there unable to remember what the next step is in the bathing process.
As a caregiver, it can become extremely frustrating when you have to constantly remind or urge someone to shower or even just put on clean clothing. It can be very difficult to remain calm when you always have to "explain" the "whys."
Here are some of the suggestions we have found that have worked for our support group members:
Use a "special outing" as a reason to bathe. Maybe a dinner out with friends, a short sight-seeing trip, or even a trip to the doctor can prompt the loved one to bathe and put on clean clothing. These "special outings" can be real or fictitious. The end justifies the means!
Keep a calendar and make a note of a shower taken; positive re-enforcement has proven to be a valuable tool for some of our members.
Establish a daily routine, try to have the loved one bathe at the same time each day. Have everything ready so there are no delays. Use one step commands and try not to rush through the process.
Use your doctor as your accomplice. Have your doctor write a "prescription" to bathe or stress the importance of bathing regularly. If your loved one is going to be irritated and blame someone for reminding them to bathe, let them be agitated with their doctor, instead of you!
You may recognize yourself or your loved one in any of these situations. We want to assure you that you are not alone in your feelings of frustration or fear of the unknown. Being frustrated is a normal emotional response to the sometimes overwhelming responsibilities that accompany being a caregiver. The one thing you can control in an otherwise uncontrollable situation is how you respond to the circumstance you find yourself in.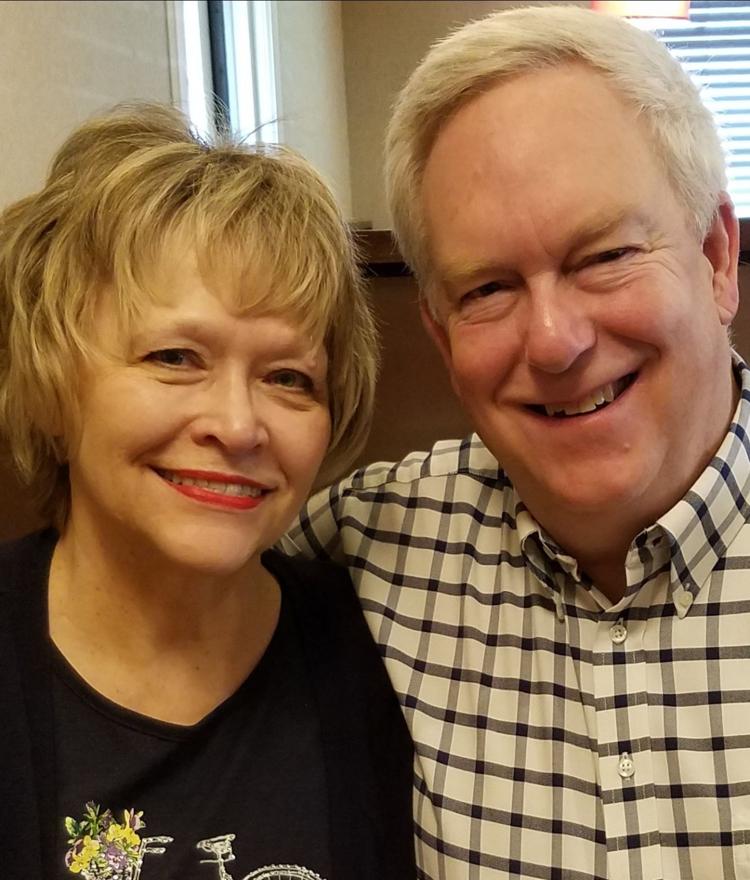 Each situation is unique. What works well for one person's loved one may not work well for another's. Basically, it's trial and error. That's one of the benefits of our support group. We gain insight from each other, share ideas, laughter, frustration, and sometimes, tears. We share more than challenges, we share our successes, too. We have developed a camaraderie that extends beyond our common bond of Alzheimer's. When we leave our meetings, we all head home ready to carry on our individual battles knowing we have fellow soldiers who, although they may not be physically standing next to us, are fighting the same war against Alzheimer's.
Don't face being an Alzheimer's caregiver alone. Come to a meeting and talk about it. Take the first step.
What a Globe Gazette News+ membership can do for you:
A deeper examination of local issues than you'll find anywhere else.
Two products in one – not everything that's in the print edition of the Globe Gazette is on our website, and not everything on our website is in the print edition.
Access to newspapers.com archives dating back two years.
The ability to carry your local news with you and receive alerts instantly as news unfolds.
Advertising that frequently gets you deals you won't find anywhere else.
Michael and Constance Wentworth, of Mason City, are Alzheimer's support group facilitators. Their periodic columns will highlight specific real-life questions or concerns addressed at one of their support group meetings. For more information, please go to: www.facebook.com/respitecompanionsgroup, email: respitecompanions@gmail.com or call 641-812-2613.
Catch the latest in Opinion
Get opinion pieces, letters and editorials sent directly to your inbox weekly!