In the late 1990s and again circa 2007, I met the esteemed Washington "Superlawyer," lobbyist Vernon Jordan, who had performed some legal work for a client I represented, the Association of Finance and Insurance Professionals.
We were originally introduced by our mutual friend Chuck Manatt, an Iowan who had served as chairman of the Democratic National Committee. Jordan, who died March 1, was a black man who had endured outright bigotry for decades. As a student in Atlanta whose father was a postal worker, Jordan attended segregated schools. However, because his enterprising mother owned a successful catering business, he became acquainted with well-connected, elite southerners. After being rejected, because of his race, for a summer internship with an insurance company after his sophomore year at DePauw University, he returned home to work as a chauffeur and household aide to the aging segregationist Robert Maddox – a wealthy banker and former Atlanta mayor. During breaks, Jordan read books in the well-stocked library of Maddox's mansion - prompting stern rebukes from his boss.
Eventually, Jordan obtained permission to use Maddox's voluminous library. But one night, as the old racist noticed that Jordan was serving dinner to his extended family in their elegant dining room, he announced, "Vernon can read." Maddox then quipped, "and he's going to school with white children. I knew all this was coming, but I'm glad I won't be here when it does." The 21-year-old Jordan never forgot that condescending cruelty. Decades later, in 2001, that backhanded, contemptuous remark became the title of his autobiography: "Vernon Can Read."
While the racist culture of Maddox's South receded, Jordan's career took off. As a young lawyer in Atlanta, he became a respected, highly valued NAACP staffer who led effective boycotts of businesses that wouldn't hire blacks. In 1964, he coordinated voter registration efforts which added two million additional blacks to the voter rolls.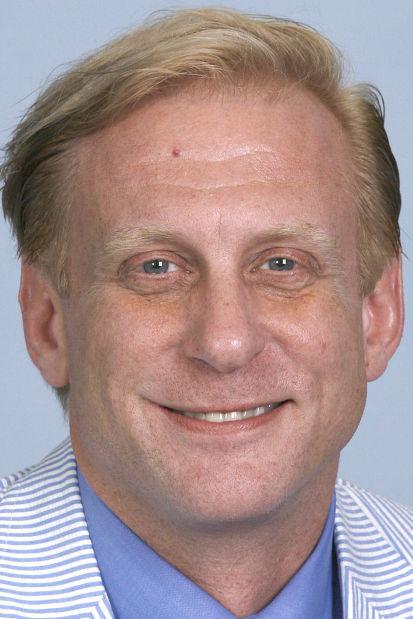 After serving as a Harvard University fellow and executive director of the United Negro College Fund, he became president of the National Urban League. With a $100 million budget, Jordan traveled extensively to persuade corporate leaders to support job training, early-childhood education, and providing meaningful opportunities which improved the lives of America's blacks. He was elected as a director to the boards of Xerox, Dow Jones & Co., American Express, RJR Nabisco, Union Carbide, Lazard Freres and others.
But the stench of racist hatred still dogged this proud, determined professional. In 1980, Jordan was shot in the back with a deer rifle by Joseph Paul Franklin - a white supremacist who was previously charged with shooting Larry Flynt, the flamboyant publisher of "Hustler" magazine. Incredibly, an Indiana jury found Franklin not guilty of violating Jordan's civil rights. Franklin later confessed to shooting Jordan and in 2013, he was executed for eight murders.
In the 1990s, Jordan was then-President Bill Clinton's most trusted adviser and among DC's most efficacious power players - as my client, AFIP's David Robertson, has attested. But politics remained his passion. Upon endorsing Hillary Clinton for the 2008 Democratic presidential nomination, despite considerable pressure to support Barack Obama, Jordan said, "I'm too old to trade friendship for race."
Jordan's meaningful, productive life should serve as lessons in perseverance and humility, and remind us of how far America has come in the struggle for racial equality. Yes, much remains to be done. But absent the inspired efforts of results-oriented, determined citizens like Vernon Jordan, substantially less progress would've transpired. One could speculate about what Atlanta's long-dead, bigoted ex-mayor would say if he learned of the soaring heights attained by his former chauffeur.
Todd Blodgett of Clear Lake served on the Reagan-Bush White House staff from 1985-87. He also worked for the Republican National Committee and the FBI.