This is exactly what I was afraid of when we elected a man with no political, diplomatic or military experience: a potentially epic crisis.
Nearly three years into the Donald Trump presidency, it has not turned out as badly as I'd expected.
Not that I think he's done much particularly well, mind you. My expectations were simply that low.
Given his resume, his colossal ego and his lack of any filter, I fully imagined Trump tanking the economy, elevating government dysfunction to new heights, destroying alliances and starting a new war or two.
In fact the economy has proven resilient.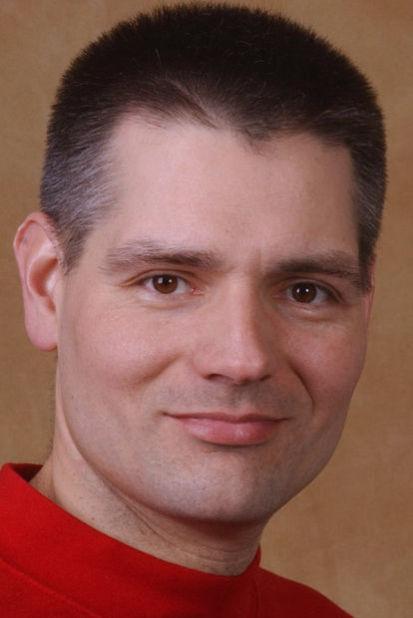 Congress, the courts, his own advisors and bureaucratic inertia have kept Trump from swamping the ship of state.
Allies have for the most part demonstrated tolerance and restraint when dealing with the president and his antics.
And despite his best efforts (remember North Korea?) Trump has yet to stoke any new military conflicts.
With a recent drone attack and subsequent bluster, however, he may have dangerously escalated the ongoing war in the Middle East.
Earlier this month Trump ordered a strike that killed Major-General Quassem Soleimani, the commander of Iran's Revolutionary Guards whom many considered the second most powerful man in the country (behind Supreme Leader Ayatollah Ali Khamenei).
To the U.S. Soleimani was a known terrorist who coordinated with militia groups across the region to attack America and its allies while bolstering Iranian influence.
One could easily assume his death has made the Middle East safer for American troops and Western interests.
For now, perhaps, but in the long term not so much.
Fomenting discontent within Iran late last year led to mass anti-government protests, threatening to undermine the nation's hardline regime.
Soleimani was reportedly planning new attacks against American interests in hopes of drawing a military response that would redirect public outrage towards the U.S.
His killing has likely brought that about more quickly and completely than any military action he could have initiated.
"At a time when (Trump's) unprecedented sanctions had stirred unrest inside Iran, the political elite has just been handed a rallying cry," wrote Mohammad Ali Shabani, a researcher at Soas University in London. "The strike on Soleimani, whose status approached that of national icon, will harden popular sentiment against the U.S. while simultaneously shoring up the regime."
"Crazy Trump," said Zeinab Soleimani, daughter of the slain general. "Don't think that everything is over with my father's martyrdom."
Indeed Soleimani's successor, Esmail Ghaani, has promised Iranian efforts "to get rid of America from the region" will move forward unchecked.
"We promise to continue down martyr Soleimani's path as firmly as before with the help of God," he vowed.
Iran has also fully abandoned any effort to comply with the 2015 agreement limiting its nuclear program.
While Soleimani's killing has done little to alter Iranian policy, it may have damaged an already tenuous relationship with erstwhile U.S. ally Iraq.
The U.S. attack was carried out near the Baghdad airport, apparently without Iraqi knowledge or consent.
Most Iraqi leaders wish for peaceful relations with Iran, while some openly support close political and economic ties with Tehran.
They view the killing on Iraqi soil as a violation of the nation's sovereignty and as a threat to internal and regional stability.
As a result the Iraqi parliament voted to call for the removal of U.S. troops from the nation.
While the request is non-binding, failure to honor it could further strain U.S.-Iraqi relations and energize its anti-American factions.
Complying, meanwhile, would undermine international efforts to combat remnants of ISIS and other extremist groups within Iraq and Syria, as well as cede further influence to Iran.
The reckless killing of this powerful American enemy, however justifiable it may seem, has created a mess that will be difficult if not impossible to clean up with either diplomacy or military might.
Both American troops and Western interests will likely suffer as a result.
Tim Ackarman, a regular columnist for the Globe Gazette, lives in Miller.
Catch the latest in Opinion
Get opinion pieces, letters and editorials sent directly to your inbox weekly!