Stay in the know! Browse through opinions and analysis on today's hottest topics.
America celebrates a distortion of Martin Luther King Jr., void of his prophetic call to justice by any nonviolent means necessary. Particular…
When Elizabeth Warren aimed her character assassination at Bernie Sanders in the seventh Democratic presidential debate, she may have thought …
A great way to remember Dr. Martin Luther King, Jr. is to listen to his words for peace. We need his inspiration as we are dangerously sliding…
President Donald Trump has come up with a new solution for the Middle East, a region that has embroiled the United States for decades in confl…
LOS ANGELES - I circle around UCLA's Moore Hall for the third time. Security officers block each entrance. Police in riot gear patrol the stre…
Please disregard this column, if anything besides the World War I drama "1917" wins the Producers Guild of America award Saturday. If "1917" d…
When the anti-Trump Republicans of the Lincoln Project crafted their first digital ad, they didn't go after college-educated East Coast urbani…
It's obvious when you think about it: Most conflict stems from the idea of "us vs. them." Our family vs. theirs. Our country vs. theirs. Our r…
Many have been all too quick to make Attorney General William Barr out to be a reflexive toady for President Trump. Just last week, the New Yo…
Donald Trump is a few steps from becoming a new kind of autocrat - an elected one. The typical paths to autocracy used to be through revolutio…
Iowa has a lot to be proud of, but we've fallen behind our neighbors when it comes to knocking down barriers to economic opportunity.
One of the core defenses of President Trump's behavior toward Ukraine is the "no harm, no foul" argument, and it goes something like this: Reg…
The new decade opened with some intriguing news: The journal Nature reported that artificial intelligence was better at identifying breast can…
The suicide rate in the United States has grown so much that it's contributing to an overall decline in life expectancy. The economic costs of…
PORT-AU-PRINCE, Haiti - It's been 10 years since Haiti suffered the magnitude 7.0 quake that killed over 300,000 of its people and left more t…
In 1974 President Richard Nixon declared, "At the end of this decade, in the year 1980, the United States will not be dependent on any other c…
Stop telling me who's electable and who's not. Tell me why you like the presidential candidate you like or why you hate the one you loathe. Te…
Exciting times! Those two words best describe the state of the city.
Marie Kondo and her theories of tidying up have introduced some conflict into my marriage. I can't be the only one. Her idea is simple: First,…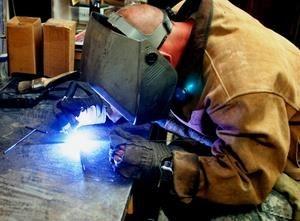 J & J Machining, Welding & Fabricating
Last week the world watched as disgraced movie producer Harvey Weinstein shuffled into the court room for a criminal trial for two of the wome…
Some days, you just want to invite Misty Copeland over and offer her a spa day - or better, organize a rally for her and make sure she knows t…
California was not always the progressive state we know today, where political leaders praise diversity and file lawsuits defending immigrants…
Julian Castro announced he was withdrawing from the Democratic presidential primary Jan. 2. Despite a strong progressive record, his campaign …
After weeks of dithering over process, the Senate will begin to play its role in the impeachment of President Trump. Senate Majority Leader Mi…
This is exactly what I was afraid of when we elected a man with no political, diplomatic or military experience: a potentially epic crisis.
Four years ago, the residents of Denton, Texas, took extraordinary action. In a state known for its ties to oil and gas production, Denton vot…