North Iowa Nine: What's happening in North Iowa (with photos)
Celebrate the arts in Charles City, head to Rock Falls for the annual Fun Days event, and catch a car show and live music at Mason City's final Friday Night Live of the season this weekend in North Iowa.
Belmond's Prairie Homestead Show celebrates 30 years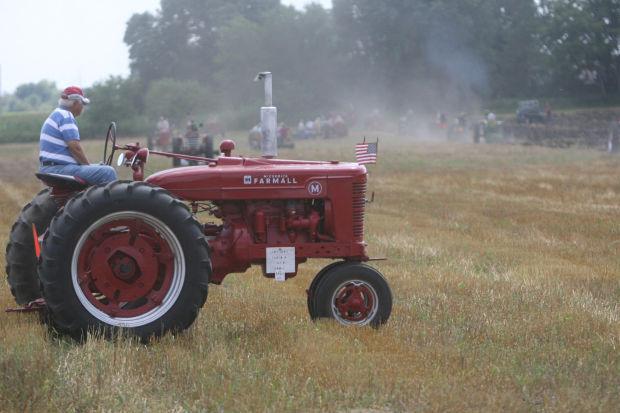 The 30th Annual Prairie Homestead Antique Power and Craft show will be held Friday-Sunday, Aug. 16-18, at Jenison Meacham Memorial Arts Center in Forest City, with gates opening at 7 a.m. each day.
The three-day event will showcase a number of exhibitors, plowing contest, antique tractor pull, food vendors, and live music performances.
Admission to the event is $8 for the entire weekend. Shuttle service is available and golf carts are welcome for a $5 fee.
Jenison Meacham Memorial Arts Center is located at 1179 Taylor Ave., Belmond. Visit the Belmond Area Arts Council Facebook page for additional details.
"Field Day" learning event will be held at Clear Lake farm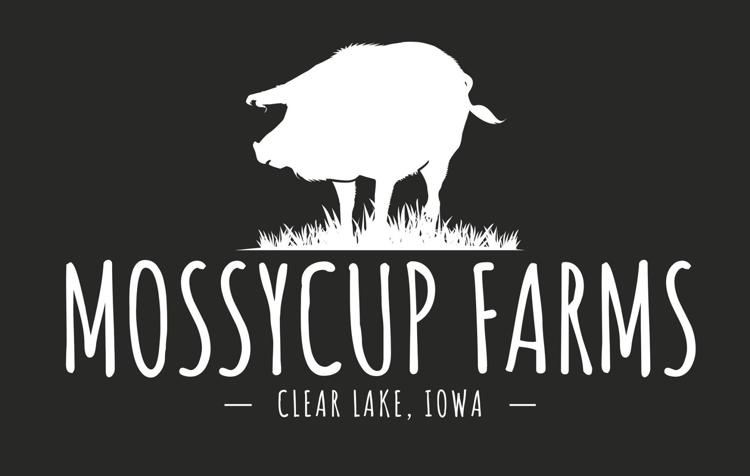 Mossycup Farms and Healthy Harvest of North Iowa will co-host a North Iowa Local Food Coalition Field Day, 3-5:30 p.m., Saturday, Aug. 17, at Mossycup Farms in Clear Lake.
The event will feature farm tours, information about farming and processing local foods, heavy appetizers by Cafe Mir, beverages by Simply Nourished, kids' activities, and treats to feed and interact with the free-range chickens, ducks, turkeys, and geese which live on the property.
Guests are asked not to bring pets or other animals.
The farm is located at 20573 Finch Ave., Clear Lake. Visit the Mossycup Farms Facebook page for additional details. 
Annual art festival returns to Charles City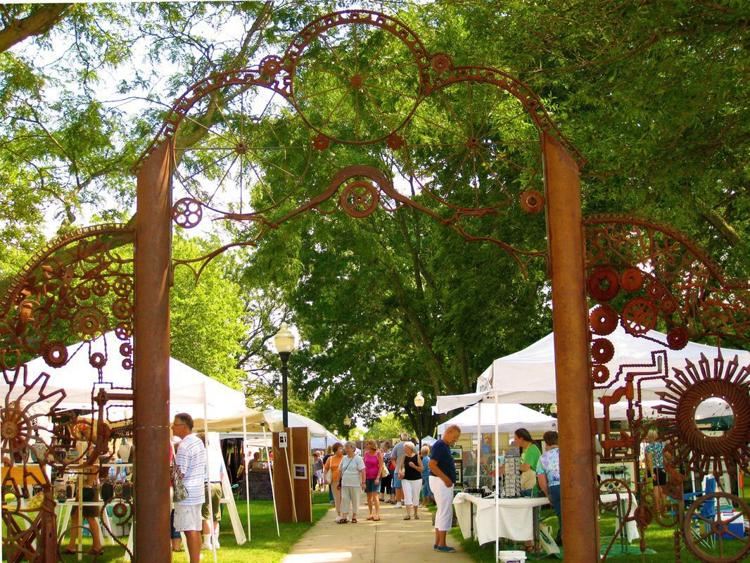 Art and Heritage Fest, also known as "Artafest," will take place 9 a.m.-3 p.m., Saturday, Aug. 17, in Andres Memorial Park in Charles City. 
Artafest is a market and juried art show, hosting a wide variety of artist booths featuring painting, photography, fiber, pottery, jewelry, wood, and numerous other media categories.
The show also includes free food and beverage samples, kids' activities, crafts, live music, food and dessert vendors, and free tours of the Carrie Chapman Catt House. Admission is free.
The park is adjacent to the Floyd County Historical Museum, located at 500 Gilbert St., Charles City.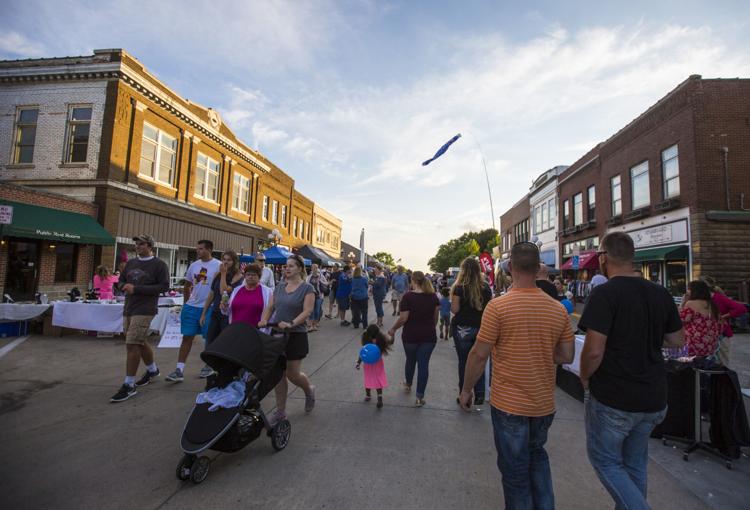 Clear Lake's Thursdays on Main event will kick off at 6 p.m. on Main Street.
Visitors will find extended retail hours, a vendor street market, live music and special entertainment stages, a classic car show, kiddie amusements, and movies in the park.
This week's performances include special entertainment at 6:30 p.m. on the 300 block by Sheltered Reality, and live music at 7 p.m. on the 400 block by Midwest Rock n Soul Revue. 
The movie "Incredibles 2" (PG) will be shown in City Park at 9 p.m.
The next event will be held Aug. 29 and will feature live music by Highway 9.
Enjoy a garden picnic and live entertainment this Sunday in Clear Lake
Clear Lake's Central Gardens will present a Garden Fiesta 3-7 p.m., Sunday, August 18.
The public is invited to pack a picnic and beverage of choice, bring a lawn chair, and enjoy kids' activities, salsa sampling, hair adornments, and traditional Mexican folk dancing by youth ensemble Grupo de Danza Folklorico de Hampton.
Mr. Taco will also be on hand with authentic Mexican dishes to purchase. This event is a part of Central Garden's "Performances in the Park" series, and will feature Latin music by Mariachi de Colores.
Bilingual volunteers will be available to help visitors.
Central Gardens is located at 800 Second Ave. N, Clear Lake. Paved walkways lead visitors through the 2.75 acre grounds, which boast a variety of display gardens, water features, learning center, and a moon gate arch. Visit www.centralgardensiowa.com for additional information.
Cerro Gordo County Conservation offers Prairie Walk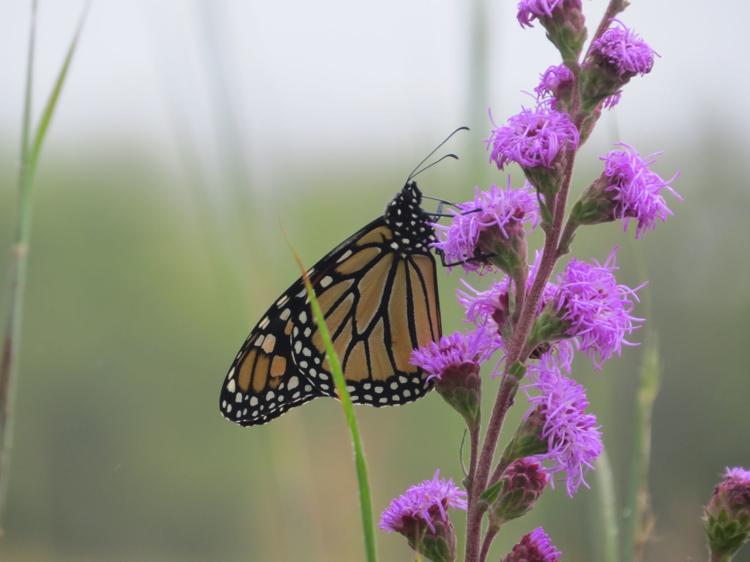 Cerro Gordo County Conservation is offering a guided walk at 4 p.m. Sunday, Aug. 18, at Wilkinson Park in Rock Falls.
The walk will be led by volunteer Katie Byerly, focusing on the area's native wildflowers. Participants will meet at the covered bridge at the south end of the park.
It is recommended to bring a bottle of water and wear long pants, good walking shoes, insect repellent, and sunscreen. 
The activity is for all ages, and free of charge. Registration is preferred. Call Lime Creek Nature Center at 641-423-5309 for more information.
Mason City's Friday Night Live marks last event of the season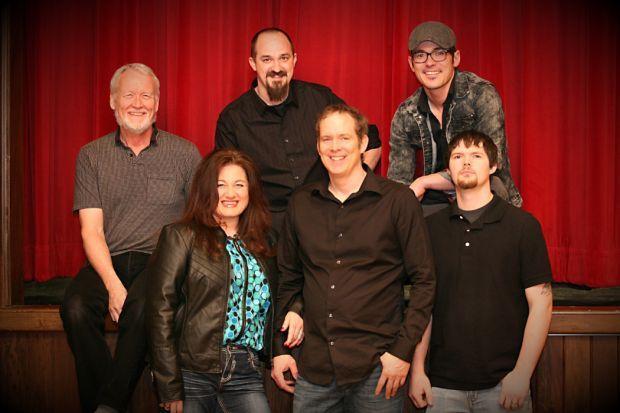 Friday Night Live returns to Mason City's Central Park on Friday, Aug. 16, for the final event of the season.
Activities will get underway at 6 p.m. with free amusements for kids, a classic car and motorcycle show, and popular food and beverage vendors.
Local favorites The Hepperly Band take the stage at 7 p.m. for a free concert in the park.
Visitors of the scenic downtown area can also tour some of the nearby, recently updated pieces of the "River City Sculptures on Parade" exhibit, and take advantage of casual and fine dining options on the North Federal Plaza. Friday Night Live is held once per month, May through September.
Central Park is located at the intersection of East State Street and North Delaware Avenue, with ample public parking within walking distance. Lawn chairs and blankets are welcome in the park.
Wildcard to perform at Charles City's Party in the Park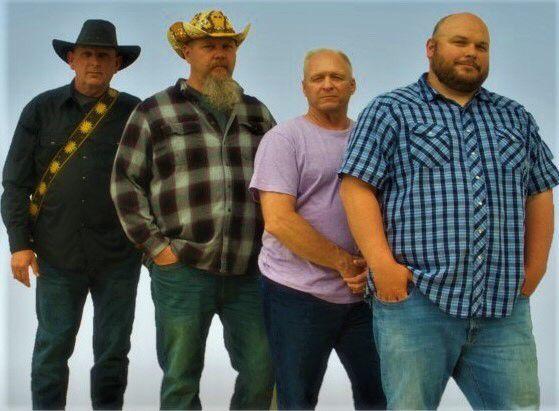 The final Party in the Park of summer will be held in Charles City, 5-9 p.m. Friday, Aug. 16 at Central Park, making up for the rained-out June 21 party.
The party's theme is "Country Night," and will feature food and beverage vendors, activities for kids, and live music from Iowa natives Wildcard.
Central Park is located on the 300 block of Main Street. Visitors are encouraged to bring a lawn chair or blanket for sitting. Admission is free.
Annual Rock Falls Fun Days celebration to be held Saturday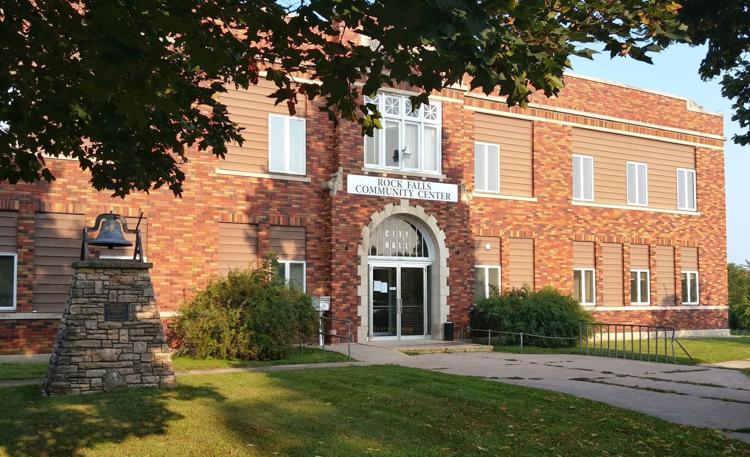 The Rock Falls Fun Days annual fundraising event will take place Saturday, August 17 at the community center.
Proceeds from the celebration benefit Rock Falls Area Betterment Committee, Inc. For a complete list of activities, visit the Rock Falls Fun Days Facebook page.
7 a.m. – Run with the River 5K registration at Wilkinson Pioneer Park (race at 8 a.m.)
11 a.m.  Beanbag tournament registration
11 a.m.-11 p.m. – Beer tent open (21+ only)
Noon-3 p.m. – Kids' activities, inflatables, and pedal pull
Noon-4 p.m. – Silent auction
Noon-7 p.m. – Concession stand open
Noon-8 p.m. – DJ by Sounds Unlimited
1 p.m. – Raffle drawings begin
4 p.m. – Chicken dinner ($7-$9)
8-11 p.m. – Live music by Chocolate Crackers
Rock Falls Community Center is located at 3 Notthingham St., Rock Falls.
Photos from the 2018 Mason City Pride Festival held Saturday, August 18, in East Park.