TOKYO (AP) — Japanese Prime Minister Shinzo Abe said that he will declare a state of emergency for Tokyo and six other prefectures as early as…
NEW YORK (AP) — Stocks jumped in markets around the world Monday after some of the hardest-hit areas offered sparks of hope that the worst of …
KYIV, Ukraine (AP) — Emergency teams in Ukraine on Monday continued battling a forest fire in the contaminated area around the Chernobyl nucle…
JOHANNESBURG (AP) — South Africa, one of the world's most unequal countries with a large population vulnerable to the new coronavirus, may hav…
LONDON (AP) — Britain's Prime Minister Boris Johnson said he was in good spirits Monday after spending the night in a London hospital after be…
NOGALES, Mexico (AP) — For years, Catholic-led, U-S.-based nonprofits have been at the forefront of efforts to support migrants and asylum see…
LONDON (AP) — The U.S. and Britain braced for what could be one of their bleakest weeks in memory Monday as the human and financial toll of th…
WARSAW, Poland (AP) — Uncertainty over whether Poland will hold a postal presidential election during the coronavirus pandemic deepened Monday…
ROME (AP) — Nothing in the way Enrico Giacomoni lived during his 80-plus years in Rome corresponded to the way he died: alone.
MADRID (AP) — Some 50 migrants on Monday forced their way into Spain's Melilla city over the fence that separates the European enclave in nort…
BAGHDAD (AP) — At least three rockets hit near the site of an American oil field service company in southern Iraq early on Monday, Iraq's mili…
TOKYO (AP) — Japan's prime minister says he will announce a state of emergency for Tokyo and 6 other prefectures as early as Tuesday.
FIUMICINO, Italy (AP) — Italy's fishermen still go out to sea at night, but not as frequently in recent weeks since demand is down amid the co…
DUBAI, United Arab Emirates (AP) — Dubai's state-backed developer Emaar said on Monday it sold an 80% share of its district cooling project ar…
CANBERRA, Australia (AP) — Australia's highest court on Tuesday will judge Cardinal George Pell's appeal against convictions for molesting two…
KABUL, Afghanistan (AP) — Mahdi Noori, a young Afghan refugee in Iran, was left jobless when the factory where he'd worked cutting stone was s…
WELLINGTON, New Zealand (AP) — German tourist Steffen Schmieg joked on Monday that his last option for getting home from New Zealand was to swim.
BEIJING (AP) — A look at recent developments in the South China Sea, where China is pitted against smaller neighbors in multiple territorial d…
ISLAMABAD, Pakistan (AP) — The Taliban said their peace deal with the United States was nearing a breaking point, accusing Washington of viola…
LIMA, Peru (AP) — Pushing a shopping cart with two children, César Alegre emerges from the large, deteriorated house near Peru's presidential …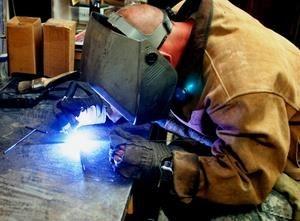 J & J Machining, Welding & Fabricating
BANGKOK (AP) — Asian shares and U.S. futures rebounded on Monday as investors grasped at threads of hope that the battle against the coronavir…
NEW YORK (AP) — Americans braced for what the nation's top doctor warned Sunday would be "the hardest and saddest week" of their lives while B…
UNITED NATIONS (AP) — U.N. Secretary-General Antonio Guterres said Sunday night that there has been "a horrifying global surge in domestic vio…
From the shores of Benin to the Kingdom of eSwatini, there are nations across the globe with two or more capital cities.
SAN JUAN, Puerto Rico (AP) — The ACLU said Sunday it is seeking an injunction to block part of Puerto Rico's strict curfew against the new cor…
MEXICO CITY (AP) — Mexican President Andrés Manuel López Obrador said Sunday there will be no huge economic stimulus program as the country fa…
LONDON (AP) — British Prime Minister Boris Johnson was admitted to a hospital Sunday for tests, his office said, because he is still suffering…