MILAN (AP) — Luxury brands are already cashing in on promises of a 21st-century version of the "Roaring '20s" in the United States, where heft…
BRUSSELS (AP) — The European Union and the United States have decided to temporarily suspend measures at the heart of a steel tariff dispute t…
WELLINGTON, New Zealand (AP) — Samoa appeared set to get its first woman leader after the nation's top court on Monday reinstated the results …
CNN's Brian Stelter presses Israel Defense Force's spokesperson Lt. Col. Jonathan Conricus for proof that the Israeli armed forces knew Hamas …
Today is Tax Day in the United States -- about a month later than usual. Here's what's changed besides the filing deadline.
BEIJING (AP) — Global stock markets were mixed Monday after surging new coronavirus cases in Thailand and Taiwan fueled disease fears and Chin…
KABUL, Afghanistan (AP) — He served as an interpreter alongside U.S. soldiers on hundreds of patrols and dozens of firefights in eastern Afgha…
COPENHAGEN, Denmark (AP) — U.S. Secretary of State Antony Blinken was in Denmark on Monday for talks on climate change, Arctic policy and Russ…
GAZA CITY, Gaza Strip (AP) — The Israeli military unleashed a wave of heavy airstrikes on the Gaza Strip early Monday, saying it destroyed 15 …
HONG KONG (AP) — The Hong Kong stock exchange halted trading of Next Digital shares Monday at the media company's request after authorities fr…
ANKARA, Turkey — Turkish President Recep Tayyip Erdogan has asked Pope Francis to support sanctions against Israel, saying Palestinians will c…
LISBON, Portugal — British vacationers have started arriving in Portugal after the U.K. and Portuguese governments eased their COVID-19 pandem…
ROTTERDAM, Netherlands (AP) — Pounding beats? Check. Uplifting lyrics? Check. Huge, backlit white wings? Check.
ZAGREB, Croatia (AP) — The candidate of a leftist-green group has taken a strong lead in voting for the mayor of Croatia's capital, Zagreb, de…
PARIS (AP) — Sanofi and GlaxoSmithKline's potential COVID-19 vaccine triggered strong immune responses in all adult age groups in preliminary …
DUBAI, United Arab Emirates (AP) — As violence flares within Israel and on a day in which Israeli airstrikes on Gaza City killed at least 42 p…
BENGALURU, India (AP) — For the first time in months, Izhaar Hussain Shaikh is feeling somewhat optimistic.
GAZA CITY, Gaza Strip (AP) — Israeli warplanes unleashed a new series of heavy airstrikes at several locations in Gaza City early Monday, hour…
U.N. Security Council diplomats and Muslim foreign ministers convened emergency meetings Sunday to demand a stop to civilian bloodshed as Isra…
GAZA CITY — Israeli warplanes have unleashed a series of heavy airstrikes at several locations of Gaza City.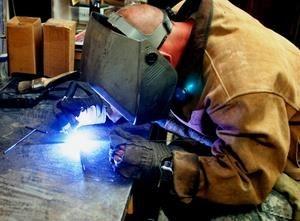 J & J Machining, Welding & Fabricating
LONDON (AP) — Travelers in England were packing their bags, bartenders were polishing their glasses and performers were warming up as Britain …
Israeli emergency services are responding to what they have described as a "mass casualty event" after bleachers collapsed at an Orthodox syna…
Video broadcast on Israeli TV shows dozens of worshipers falling to the ground when crowded bleachers collapsed in what emergency services are…
LONDON (AP) — The British government is still deciding whether to accept an offer from Pfizer to fast-track Olympic and Paralympic athletes fo…
ATLANTA — The immunologist who leads the COVID-19 response in the United States said Sunday that "the undeniable effects of racism" have led t…
DUBAI, United Arab Emirates (AP) — A league of Muslim nations on Sunday demanded that Israel halt attacks killing Palestinian civilians amid h…
The current explosion of violence between Palestinians and the state of Israel is yet to inflict as many casualties as the devastating 2014 Ga…