BEIJING (AP) — Four more cases have been identified in a viral pneumonia outbreak in a central Chinese city that has killed two people and pro…
JAMUNDI, Colombia (AP) — A remote town was on edge Friday after at least five people were found shot to death, highlighting Colombia's struggl…
EL TERRÓN, Panama (AP) — Indigenous farmer Josué González recalled how his pregnant wife and children were taken from their home by cult membe…
TEGUCIGALPA, Honduras (AP) — Honduras and the Organization of American States failed to reach an agreement Friday to extend the mandate of an …
RIO DE JANEIRO (AP) — Outrage rained on Brazil's government from across the political spectrum after the culture secretary used language simil…
TIJUANA, Mexico (AP) — A United States couple missing for a week in Tijuana were found Friday buried on the property of one of their homes in …
BEIJING (AP) — China's population crept past 1.4 billion last year for the first time, even as the birthrate continues to fall.
PARIS (AP) — Dozens of protesters blocked the entrance to the Louvre museum and forced the famous Paris landmark to close Friday while they de…
SAN JUAN, Puerto Rico (AP) — Puerto Rico's government is opening public schools in late January without knowing if they can withstand a big ea…
SEOUL, South Korea (AP) — In the first such case in South Korea, military officials will determine next week whether to discharge a soldier wh…
UNITED NATIONS (AP) — Secretary-General Antonio Guterres used a U.N. ceremony Friday marking the 10th anniversary of the devastating Haiti ear…
SAN JUAN, Puerto Rico (AP) — A meteor streaked low across the sky in Puerto Rico on Friday, setting social media abuzz as the spectacle amazed…
TEHRAN, Iran (AP) — Iran's supreme leader lashed out at Western countries as he led Friday prayers in Tehran for the first time in eight years…
LONDON (AP) — The British government has announced plans for gala events on the night of Jan. 31 when the country officially leaves the Europe…
CIUDAD HIDALGO, Mexico (AP) — Border security forces in southern Mexico were preparing Friday for the expected arrival of hundreds of Central …
VANCOUVER, British Columbia (AP) — Defense lawyers argue a senior executive of the Chinese tech giant Huawei should not be extradited to the U…
ST. JOHN'S, Newfoundland (AP) — The capital of the Canadian province of Newfoundland and Labrador declared a rare state of emergency Friday as…
MANAGUA, Nicaragua (AP) — Nicaragua's two main opposition groups announced the formation of a coalition Friday aimed at winning the 2021 elect…
BONN, Germany (AP) — The International Olympic Committee and the International Paralympic Committee want to have a say on Russia's doping ban.
BELGRADE, Serbia (AP) — Hundreds of people have rallied in Serbia's capital to protest the heavy pollution that has gripped Belgrade in recent days.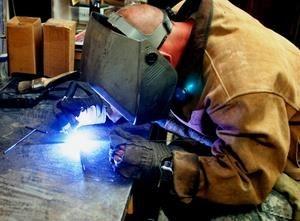 J & J Machining, Welding & Fabricating
HAVANA (AP) — Haitian President Jovenel Moïse says he wants to use his new power to rule by executive order to reform the constitution and mak…
BAGHDAD (AP) — Two protesters were killed and over a dozen wounded in central Baghdad on Friday in renewed violence between anti-government de…
TORONTO (AP) — Prime Minister Justin Trudeau said Friday his government will give Canadian $25,000 (US$19,122) to the families of each of the …
PIACENZA, Italy (AP) — Art experts have confirmed that a painting discovered hidden inside an Italian art gallery's walls last month is Gustav…
MILAN (AP) — Fiat Chrysler is in talks with the Taiwanese company Foxconn to develop and manufacture battery-powered vehicles, the U.S.-Italia…
GUATEMALA CITY (AP) — Guatemala's new president announced a state of alert for two municipalities with high crime rates to combat gang activit…
KYIV, Ukraine (AP) — Ukrainian President Volodymyr Zelenskiy rejected his prime minister's offer to resign and asked him to stay on the job Fr…