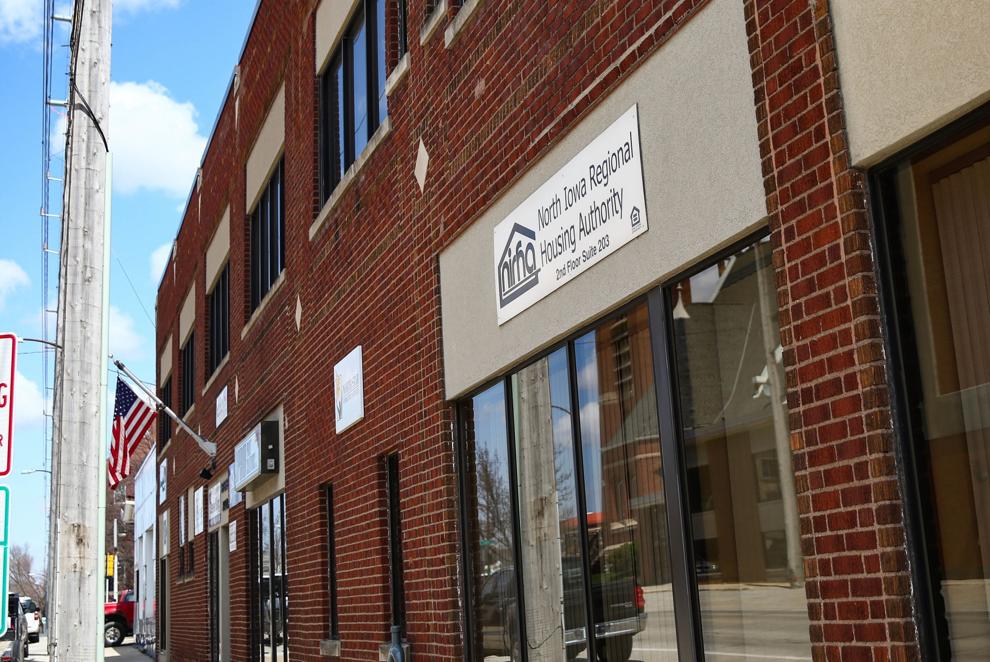 To lessen the impact of such a shift during unstable times, Reynolds also announced that the state would create a program to assist Iowans who have lost income due to the pandemic to specifically pay mortgages and rent.
Now that it is August and Congress has failed to bolster the benefits before the deadline, the Iowa Finance Authority is changing things up.
On Tuesday afternoon, the Iowa Finance Authority announced that "more Iowans will be eligible to receive assistance with their rent and mortgage payments through the COVID-19 Iowa Eviction and Foreclosure Prevention program." Now Iowans who received the $600 unemployment benefits can apply whereas before they were ineligible.
"We acted quickly to launch this program as a vital resource to assist Iowans in staying in their home after experiencing a COVID-19 related loss of income," Iowa Finance Authority Executive Director Debi Durham said in a statement. 
The way it works is that the program issues payments directly to landlords and mortgage service providers on behalf of tenants and homeowners who have a household income that does not exceed 80% of the median family income limits for their county at the time of their application. According to the data being kept by her office, Durham said that more than 1,100 renters across the state had benefited from the program so far. 
However, that 1,110 is just a fraction of the renting population of Iowa. 
According to data from Princeton University's Eviction Lab project, the renting population for the state totals about 790,918, and the national average for eviction rates is around 2.3%, which translates to about 18,191 people, or 16.5 times greater than the number of people aided by the Iowa Finance Authority program to date.
Even on a rough estimate, Iowa Finance Authority Communications Director Ashley Jared has said that the program is able to support 6,500 people with the $22 million it has available. Were eviction rates to resemble the average, that would leave two-thirds of people without possible funds if the program isn't replenished.
Justin Stotts, the executive director of the North Iowa Regional Housing Authority, said he hasn't seen any impact on his organization from the unemployment benefit lapse yet but its possible for requests to start coming in.
"We haven't had any yet. That's not to say they won't come in, we just have not had any so far."
Stotts said that if the North Iowa Regional Housing Authority does start seeing an increased need, it'll be coming in the following weeks. "People might not feel that effect immediately. Some may be holding out. If they follow Congress at all, a deal may be possible." 
Still with the looming prospect of more people needing affordable housing, Stotts isn't incredibly worried. "My concern is low really at this time because I think we're positioned well."
Again, adding to some of this uncertainty right now is the status of a new relief bill. 
Two of the main sticking points on a second relief package are the $600 unemployment benefit and aid for renters facing eviction. Republicans have said that they'd like to see the benefit dropped to as low as $200 and haven't included money for housing payments into a new relief plan. At minimum, a new relief effort could include an eviction moratorium that would mitigate some of the problems.
At a Q&A in Mason City on July 31, Sen. Chuck Grassley said that a comprehensive bill could be expected by Friday. During his time at Farmers State Bank, the seniormost Republican senator suggested that one way to mitigate possible eviction issues is to provide a sum of money to people who are "in need rather than just doing it for everybody."
In a Census Bureau Household Pulse Survey, 26.5% of those 18 and older said that they either weren't able to make last month's rent or mortgage payment or had little or no confidence they could pay next month's. While addressing the issue, Bill Faith, executive director of Coalition on Homelessness and Housing in Ohio, said things were a "mess" before adding, "This is a huge disaster that is beginning to unfold."
What a Globe Gazette News+ membership can do for you:
A deeper examination of local issues than you'll find anywhere else.
Two products in one – not everything that's in the print edition of the Globe Gazette is on our website, and not everything on our website is in the print edition.
Access to newspapers.com archives dating back two years.
The ability to carry your local news with you and receive alerts instantly as news unfolds.
Advertising that frequently gets you deals you won't find anywhere else.
Jared McNett covers local government for the Globe Gazette. You can reach him at Jared.McNett@globegazette.com or by phone at 641-421-0527. Follow Jared on Twitter at @TwoHeadedBoy98.