In early July 2019, the North Iowa Redemption Center property in Mason City was put up for sale by the Cerro Gordo County Sheriff's Office. That move followed a district court decision in favor of Clear Lake Bank & Trust Company for $118,820.95.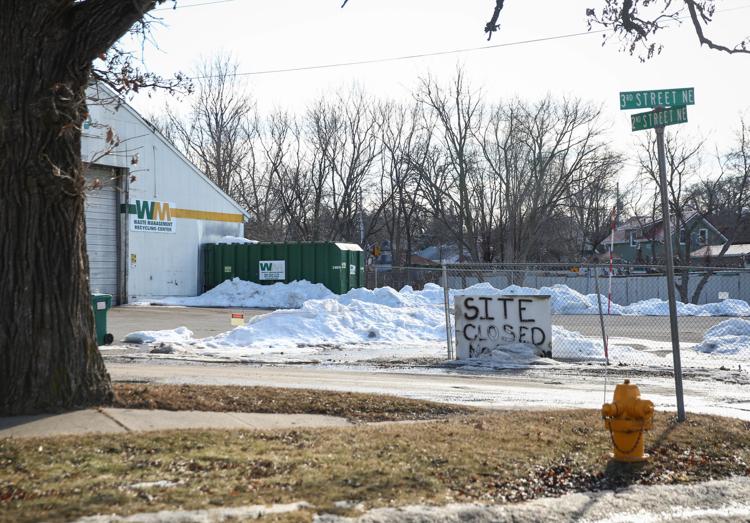 Between April and May of the same year, the Worth County Redemption Center in Manly, just 15 minutes north of Mason City, was temporarily shut down (and then re-opened) because of payment issues. The owner, Scott Germundson, said that he'd processed as many as 146,000 cans in a month but was waiting for several thousand dollars in reimbursements, in part because of problems with Iowa's bottle bill legislation.
And in December the on-site recycling facility for Waste Management abruptly closed due to what company representative Julie Ketchum called safety reasons. "The building structure integrity was in question," Ketchum said. 
With all of that, a quick search now turns up just one multi-product, non-government recycling center consistently open in Cerro Gordo County: The Mason City Recycling Center on 245th Street. 
According to Mason City Recycling Center President Dean Hess, with just cardboard products, the facility processes about 500 tons of materials a month. 
"We make cellulose insulation out of the paper fibers," Hess said. "In the busy season, we'll go through about 50 tons a day and process that into product."
Hess said that he has noticed a slight uptick in people bringing cardboard products to the facility since Waste Management closed its site in December, but it's not necessarily a massive shift.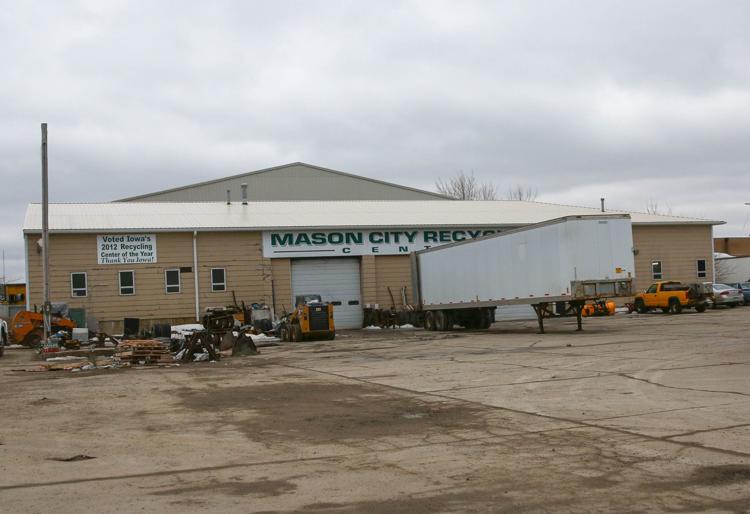 "I wouldn't call it significant because we were always the larger one. Waste Management is actually bringing us all of their commercial cardboard now," Hess said.
Mitzi Brunsvold spends her days talking to local residents from grade school children to sen…
Mason City Recycling Center isn't the only outfit in town that's picked some of the slack from the Waste Management site closed. Mason City Sanitation Supervisors Scott Brattrud said that workers have noticed a little increase in cardboard and paper products but that's about it. 
"The only commodity they took up there was cardboard. They didn't take tin, plastic or glass," Brattrud said. Mason City Sanitation does take those items but with some specifications.
The department takes bound newspaper and paperboard in paper bags. Corrugated cardboard needs to be cleaned and placed next to a resident's recycling bin. The paper and cardboard can't be mixed. Clear glass food and drink containers need to be washed and put in the bin. As do tin and aluminum cans.
"The paper and cardboard is one we adhere to most," Brattrud replied. "We stick pretty close to the rules."
Despite the recycling service the city offers, there are gaps. It's only a weekly service and there's a 50-pound weight limit.
Additionally, the Landfill of North Iowa does not pick up or process recycling, but people in the service area can drop off a wide variety of material at no charge to reduce waste piling up in the landfill, which is a problem. A representative for the Landfill of North Iowa has previously said that the landfill has room for about 85 more years of trash. An over-reliance on the landfill as an option could impact that. 
Mason City Recycling Center has a problem or two of its own, but Hess said that they're problems workers are addressing. Perhaps the largest one is residents dropping off items that cannot be processed. 
"We are putting cameras up to watch the facility because we get a lot of garbage dropped off that we don't accept," Hess said before adding that violators would be prosecuted.
Along with that, there's a seasonal issue of muddiness around the center's various bins. Within the past week, the Globe Gazette received a tip that mud was an issue.
"We should have a safe and easily accessible place to recycle," resident Karen Franzen wrote. According to Hess, the center's going to be blacktopping areas come summertime. 
In the meantime, the center will keep processing recyclables from residents and from the city. As Hess summed it up: "Ever since the city of Mason City started their recycling program, they've been bringing their material to us." With the downshift in other options, that will continue.
What a Globe Gazette News+ membership can do for you:
A deeper examination of local issues than you'll find anywhere else.
Two products in one – not everything that's in the print edition of the Globe Gazette is on our website, and not everything on our website is in the print edition.
Access to newspapers.com archives dating back two years.
The ability to carry your local news with you and receive alerts instantly as news unfolds.
Advertising that frequently gets you deals you won't find anywhere else.
Reach Reporter Jared McNett at 641-421-0527. Follow him on Twitter and Instagram at @TwoHeadedBoy98. 
Be the first to know
Get local news delivered to your inbox!