There's a psalm in the Bible, Psalm 121, where the author starts off by posing a rhetorical question that asks: "Where does my help come from?"
Of course the answer is God and the author attempts to reassure anyone reading that that help will never up and vanish. It will be steady and ever-present.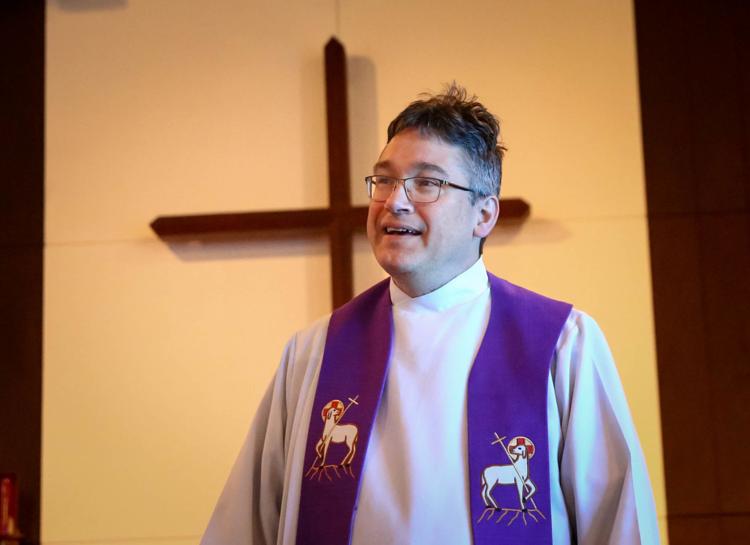 "We need help right now," Bohls said. "And it's good to know that we can turn to God in times of need. Even when we're alone. Even when we're isolated. Even when the normal things aren't available, it's important to know that help is available."
One of those benchmarks of normalcy is having weekly, in-person church services on Sunday mornings and Wednesday evenings. For the time being, that's an impossibility for all area churches and one they're having to adapt to during what is the most important holiday of the Christian church calendar.
As with a lot of sudden pivots to video, the transition for churches hasn't been entirely smooth. 
According to Bohls, St. James tried to do a livestream of its March 15 service, but it didn't work. There were technical problems and the feed wasn't working like it should have been. So, in a pinch, he and his wife, fellow pastor Jeni Bohls, recorded a sermon later that day and posted it online.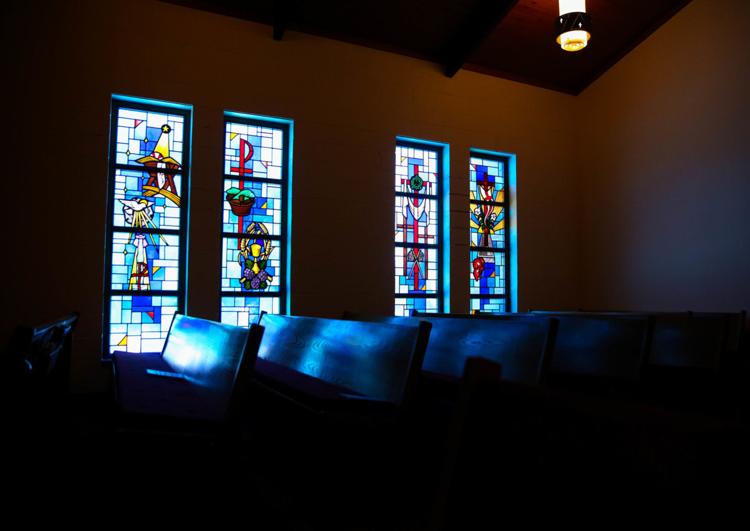 At a minimum, that's what other area churches are doing as well. 
Church leadership for Grace Evangelical Free Church is posting service videos and podcasts to the church website and putting shorter clips on its Facebook page to offer words of encouragement from Executive Pastor Nick Daugherty. Derek Facculyn-Gous, lead minister for Christ's Church of Mason City, streamed the weekly sermon on the church's Facebook page. The First Congregational United Church of Christ is posting streams on its Facebook page. And Trinity Lutheran Church is continuing to air services on KCMR 97.9 FM while also streaming services with Senior Pastor Dan Gerrietts and other helpers.
Gerrietts said that that's just part of the changes his church has had to make to respond to COVID-19 disruptions.
"Our visitation is fully restricted but we are organizing some massive calling trees," he said. "We'll continue to be the church even when we can't come together."
No longer being able to do that in-person pastoral work is one of the things that Gerrietts said he'll miss most during this time. No more personal communions. No hospital visits or large funeral services. Those are off the table.
"It's really hard to not be able to go and hold someone's hand and look them in the eyes," he said while also recognizing the utmost importance of keeping people safe.
And Gerrietts thinks that that kind of renewed focus on the community as a whole can be one of the unequivocally good things to emerge from so much present strife and calamity. 
"We're probably going to be more connected coming out of this," Gerrietts said. 
"This is a big thing we are doing together and we're sacrificing real things to help other people and I think that could be a real benefit to the church."
He said that congregants at St. James have taken to calling church leaders to say they'd be willing to deliver groceries to somebody or help out however else they can, whether it's recording Bible readings for Sunday services or just calling people to check in.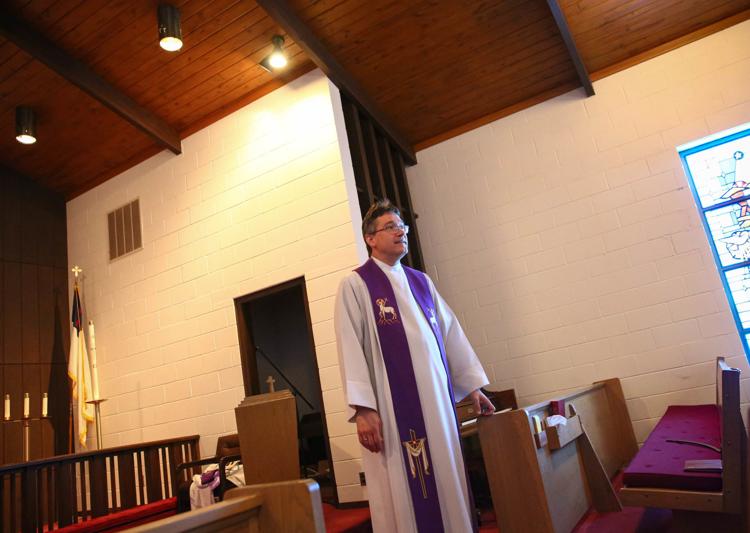 During the livestreamed services for St. James on Sunday, Bohls expounded a chapter from the Gospel of John where Jesus is said to heal a man born blind. By the end of the chapter, it's made clear that the story is as much about the metaphorical blindness people can feel in their own lives as much as it is about one individual person with blindness.
"Sometimes it's hard to see who people are. Hard to see what's going on," Bohls said. "When we are in crisis, when we are scared, I want you to know one thing: There is a helper you can look for."
What a Globe Gazette News+ membership can do for you:
A deeper examination of local issues than you'll find anywhere else.
Two products in one – not everything that's in the print edition of the Globe Gazette is on our website, and not everything on our website is in the print edition.
Access to newspapers.com archives dating back two years.
The ability to carry your local news with you and receive alerts instantly as news unfolds.
Advertising that frequently gets you deals you won't find anywhere else.
Heartwarming stories of this year so far
Needing some uplifting news? Take a look at some of this year's most heartwarming stories so far:
Reach Reporter Jared McNett at 641-421-0527. Follow him on Twitter and Instagram at @TwoHeadedBoy98. 
Concerned about COVID-19?
Sign up now to get the most recent coronavirus headlines and other important local and national news sent to your email inbox daily.