DES MOINES -- Gov. Kim Reynolds announced more business reopenings coming Friday as well as next week, saying she trusted Iowans to remain socially distant as the case rate statewide dropped.
Movie theaters, zoos, aquariums and wedding reception venues were allowed to reopen at 50% capacity and with other restrictions starting Friday, the governor announced.
Swimming pools will also be able to reopen Friday, but for lap swimming and lessons only, the governor said.
Bars will be permitted to reopen May 28 under similar restrictions, the governor added.
"We have to move forward," the governor said in announcing the reopenings. "We have to recognize the fact that the virus is in our communities, and we have to navigate that until a vaccine is discovered."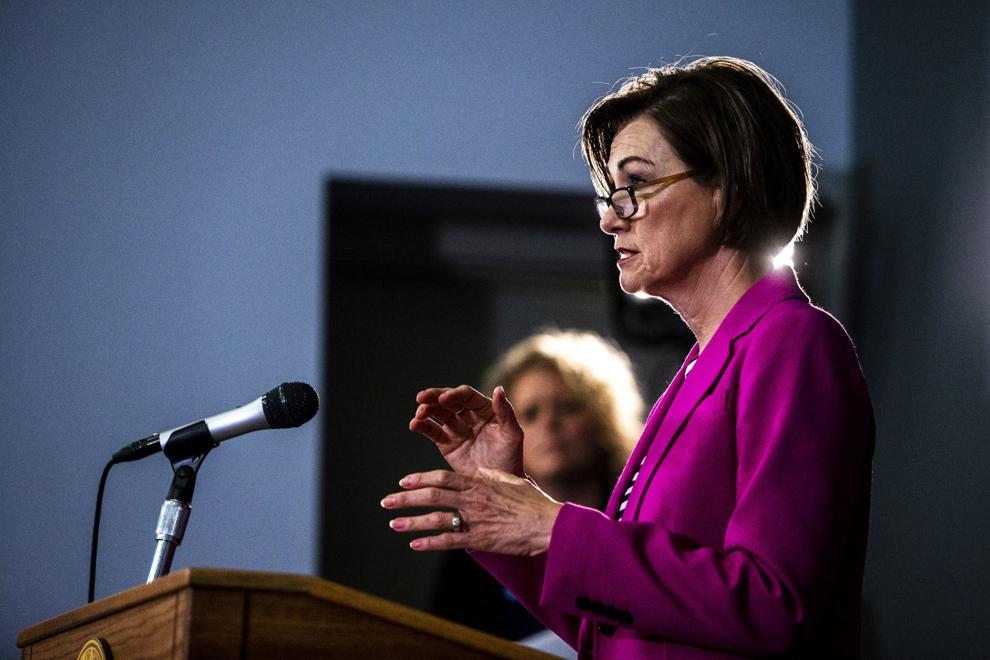 And on June 1, Reynolds said schools will be permitted to resume "school-sponsored activities and learning," including high school baseball and softball.
"I know that many parents and youth athletes are also eager to resume summer sports," Reynolds said, noting those sports were "the logical place to start."
Casinos and amusement parks were not among those businesses allowed to reopen, though Reynolds said she was in talks with those industries about how to reopen safely.
"We've got to learn to live with this; it is not going away," she said of coronavirus.
As of Wednesday at 10 a.m., the state recorded 237 new cases, which continued a downward trend. But the Iowa Department of Public Health also recorded 14 new deaths, a steady trend.
Watch Gov. Kim Reynolds give updates on COVID-19 during today's press conference.
Cerro Gordo County has recorded 20 cases, three in the last two days. 
"It's up to Iowans to decide when they're ready to resume normal activity," Reynolds said. "But it will take all of us to be responsible."
Iowa remained 14th in the nation among all 50 states and the District of Columbia for cases per capita. It moved up to 23th in deaths per capita, from yesterday's ranking of 24th.
In Iowa, 15,759 people in 98 of the state's 99 counties have tested positive for coronavirus, or 0.5% of the state's population. Only Decatur County along the Missouri border has no positive cases recorded.
There are now 381 deaths in 33 counties, and around 2.4% of Iowans who have tested positive for coronavirus have died, with 88% of those over the age of 61.
The state remained at 37 long-term care facility outbreaks in 16 counties, adding 45 cases and six deaths among residents and staff for a total of 1,491 cases and 210 deaths.
Five Iowa counties report an infection rate over 2%: Crawford, Louisa, Marshall, Tama and Woodbury counties. Another three are over 1%: Black Hawk, Muscatine and Wapello counties.
The state has a 14.1% positive test rate, lower than Tuesday's 14.3%. The World Health Organization recommends a positive test rate of 10% or less as an adequate testing rate.
Star Class 2020: Every student, every award for North Iowa's best and brightest
Abbey Holmes - Athlete - Algona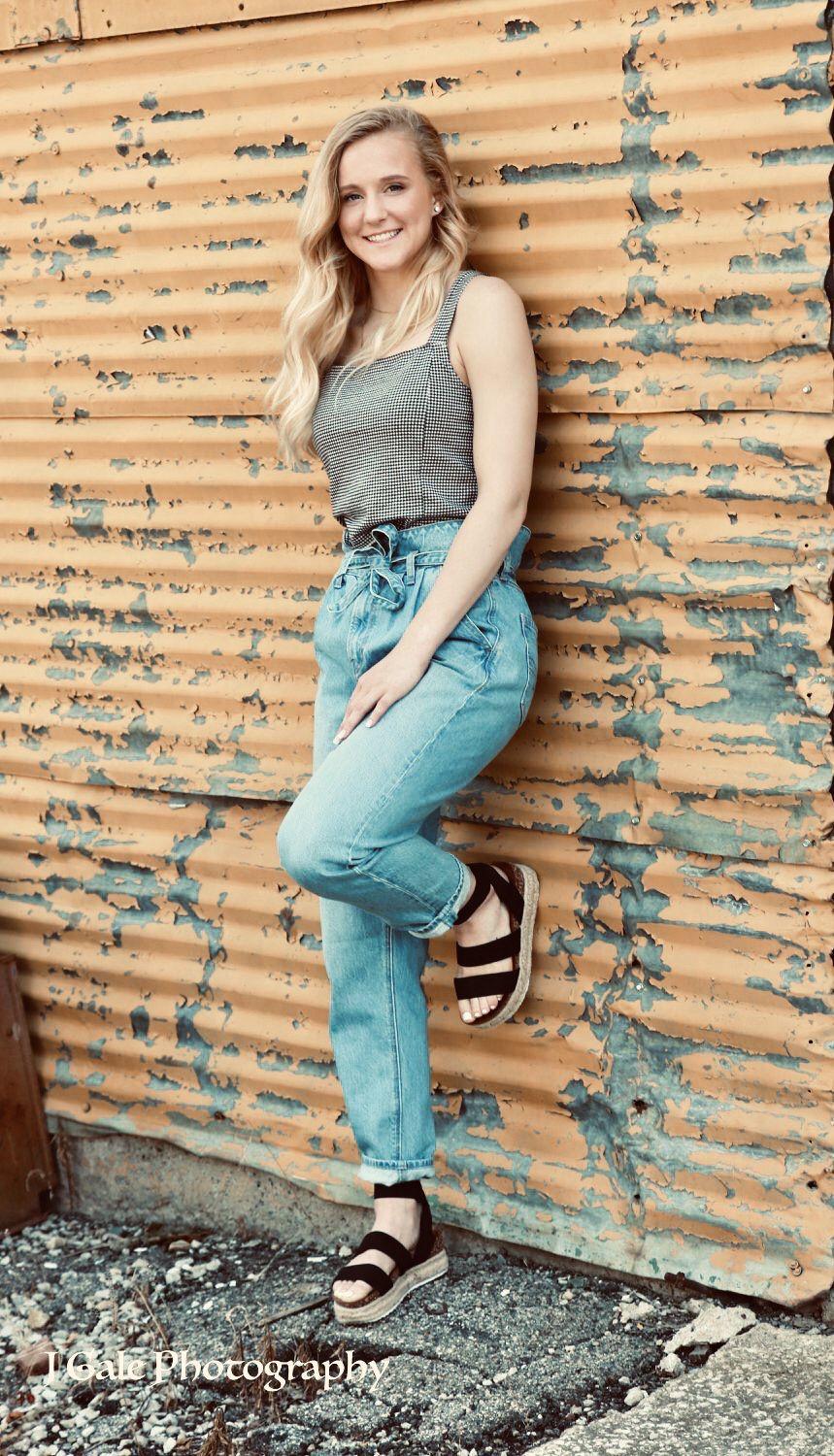 Abigail Wedeking - Arts - Charles City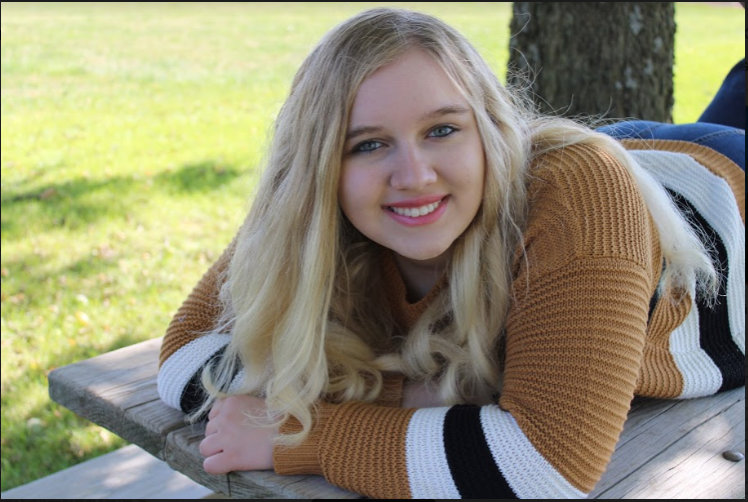 Adamari Barranca - Technical - West Hancock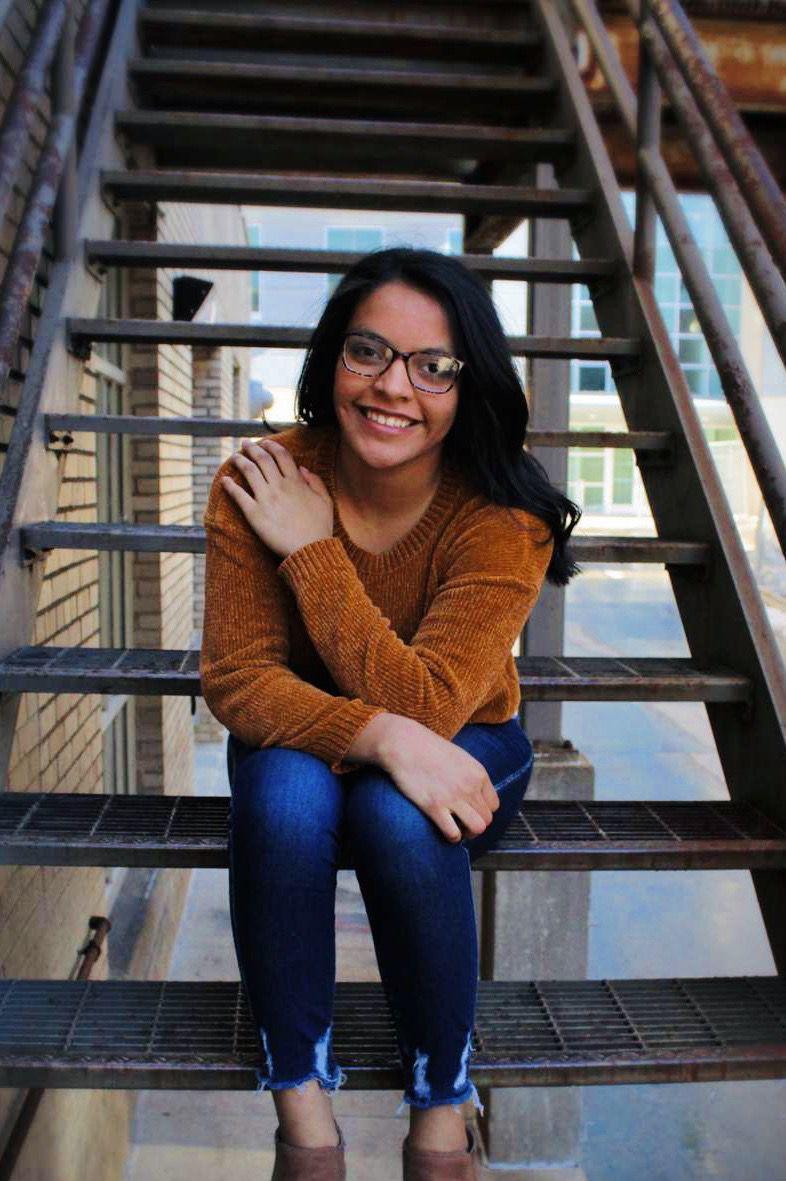 Alex Bunn - Technical - Mason City
Alexis Rozen - Language - Mason City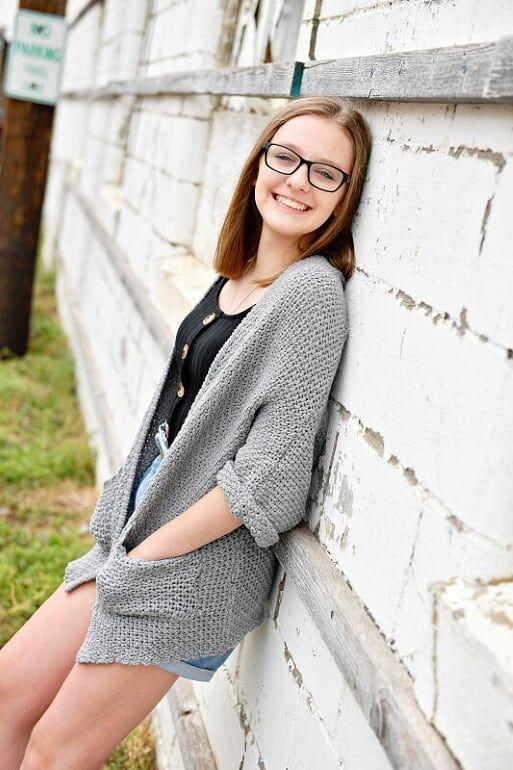 Allie Bigley - Athlete - Riceville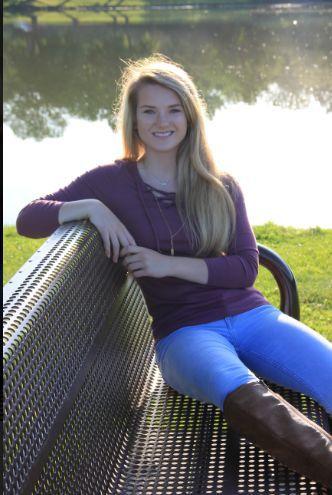 Alyssa Nelson - Music - Garner-Hayfield-Ventura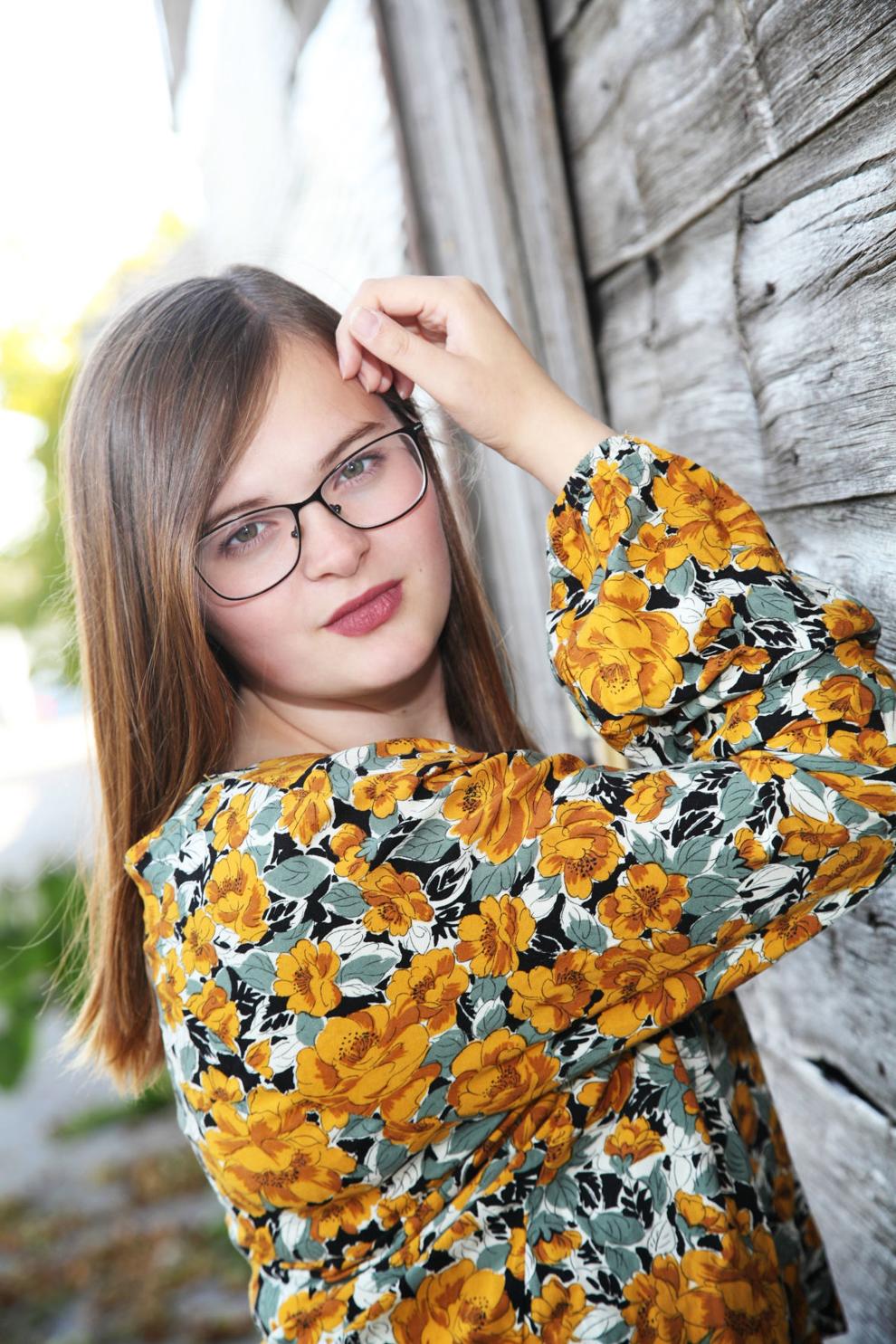 Alyssa Shirk - Music - Hampton-Dumont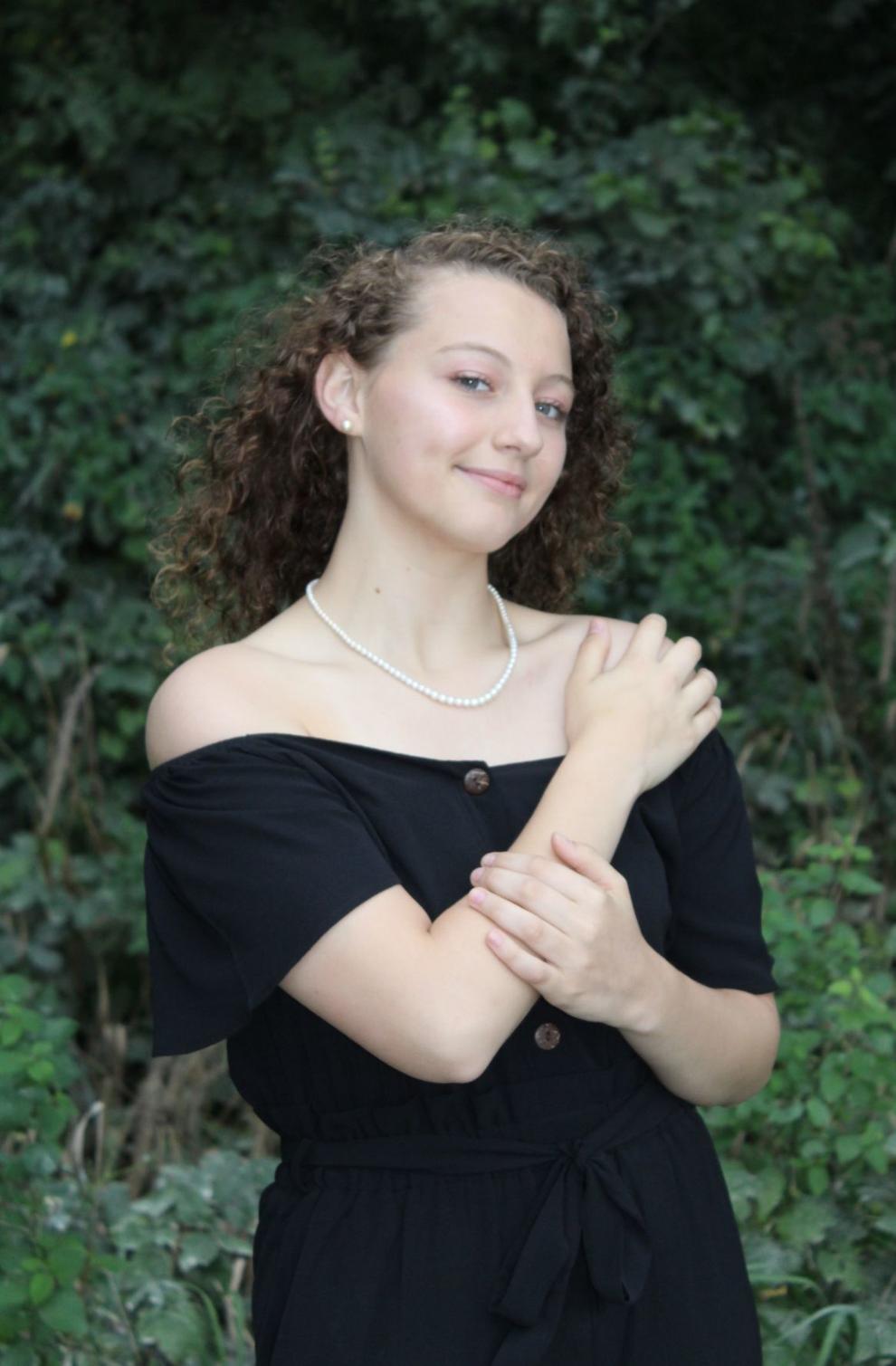 Amanda Chizek - Science, Athlete - West Hancock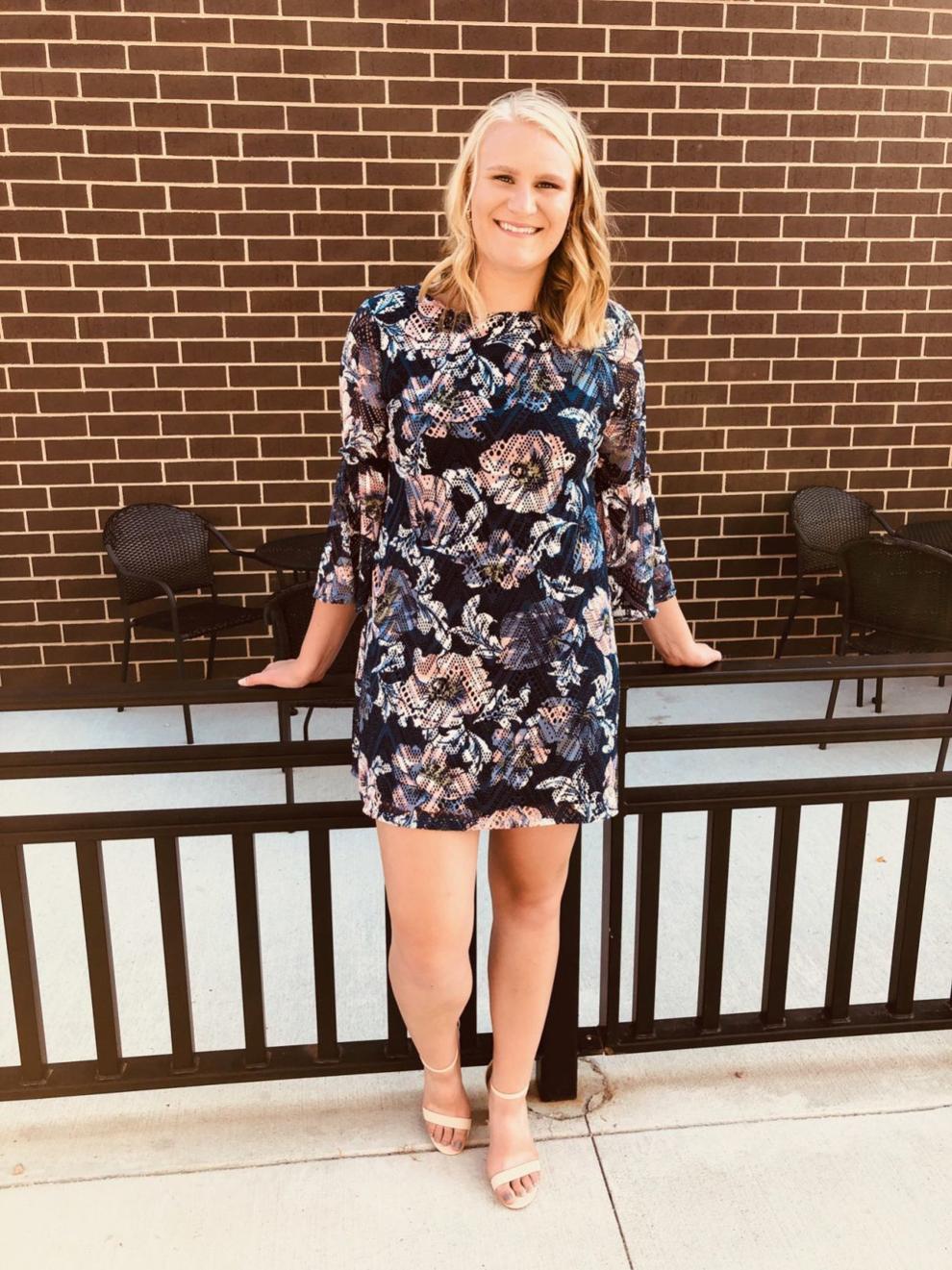 Amber Reams - Athlete - Rudd-Rockford-Marble Rock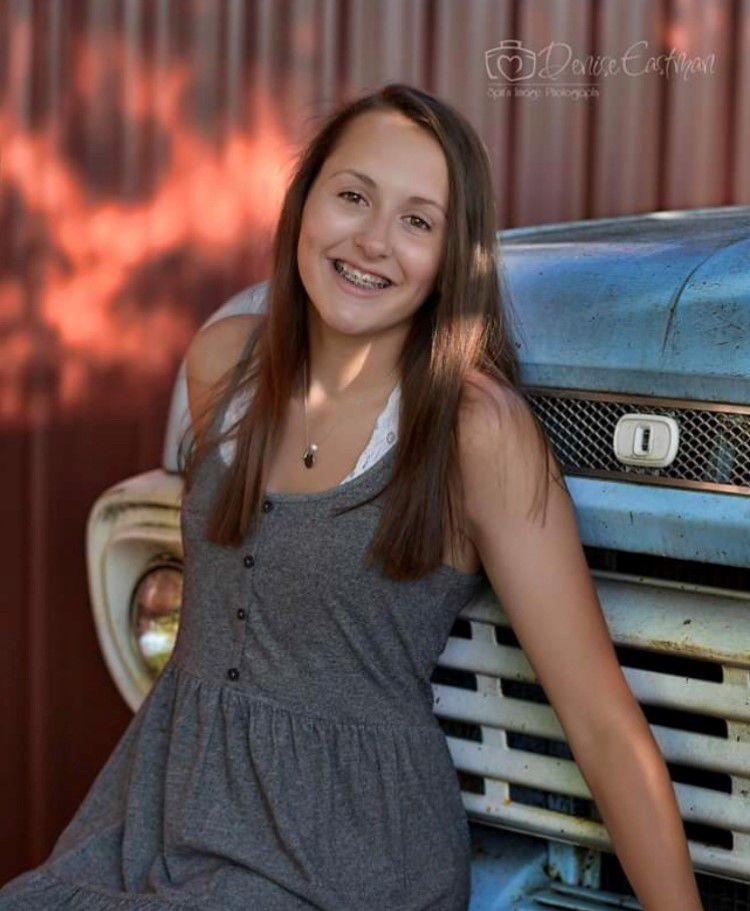 Andrew Peters - Technical - North Butler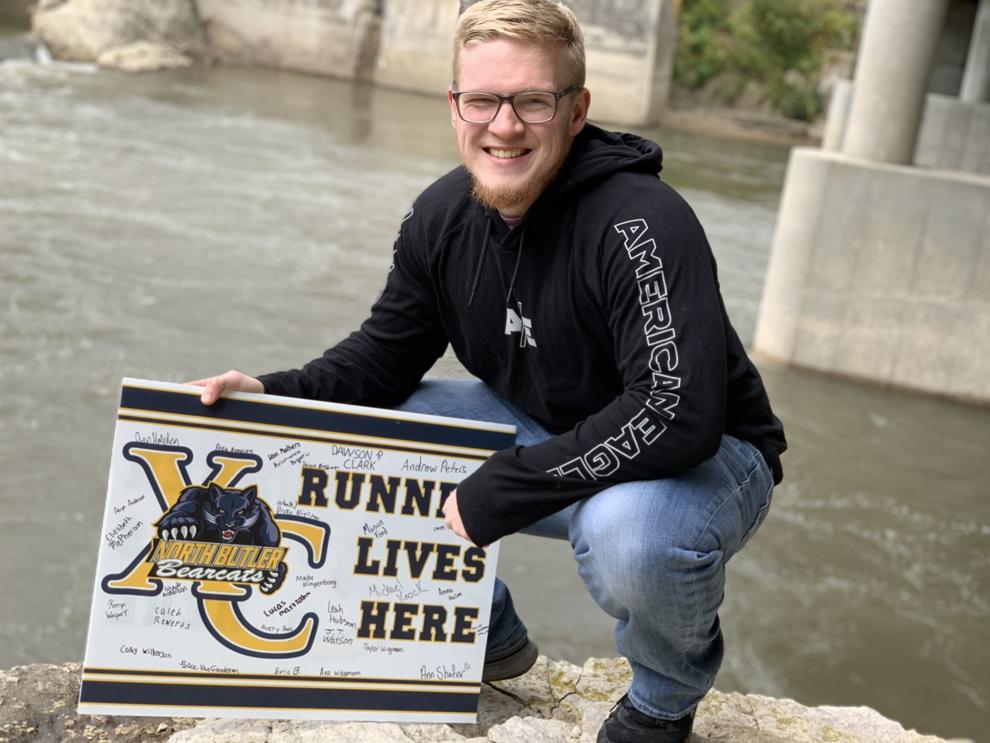 Ashley Thoma - Arts - Lake Mills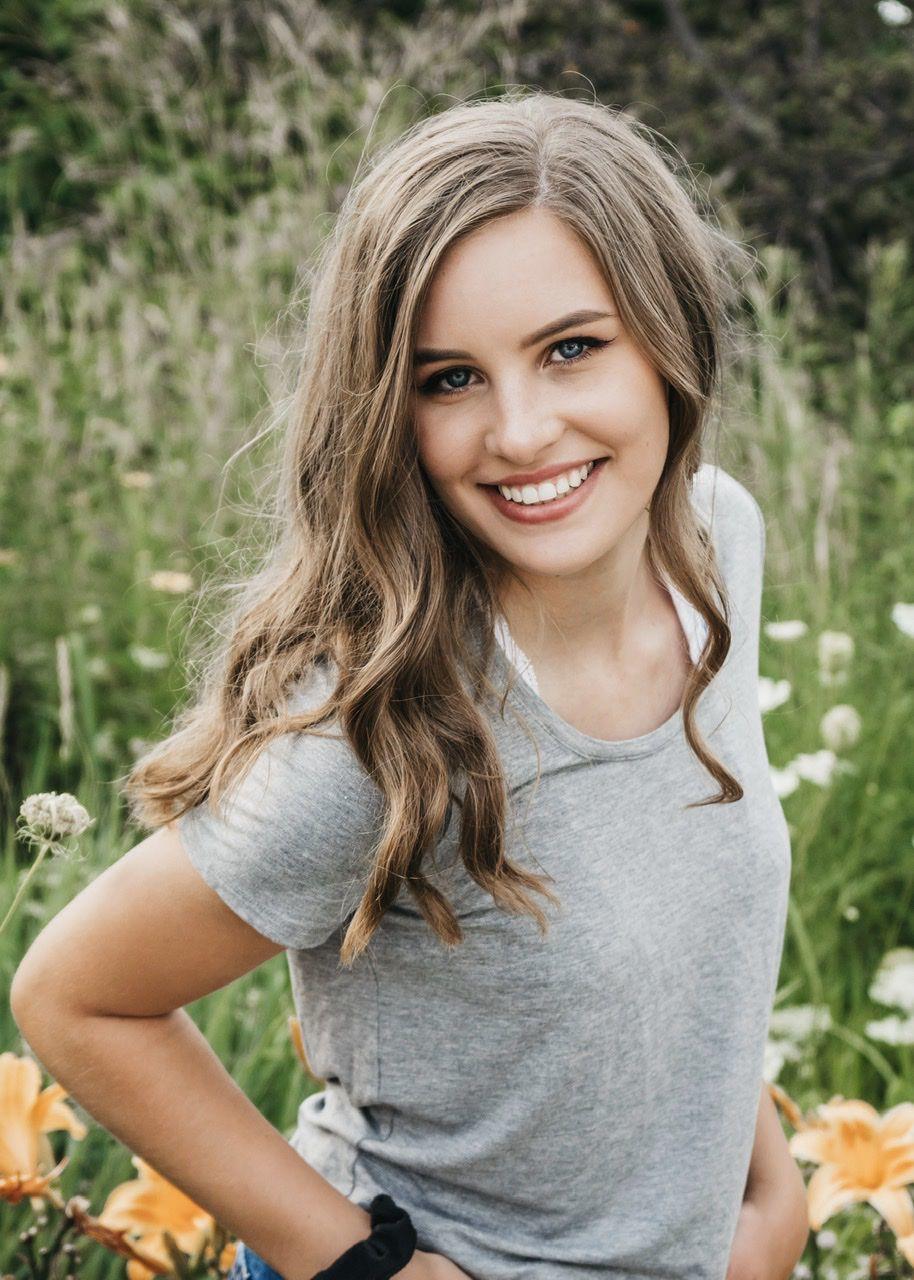 Ashlin Young - Language - Algona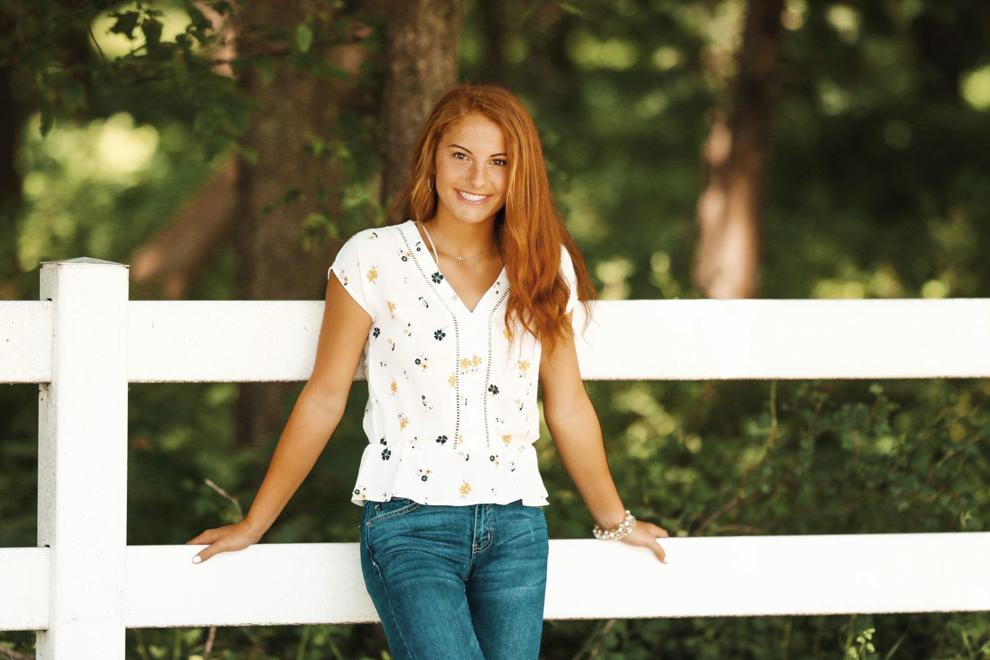 Austin Efflandt - Music - Northwood-Kensett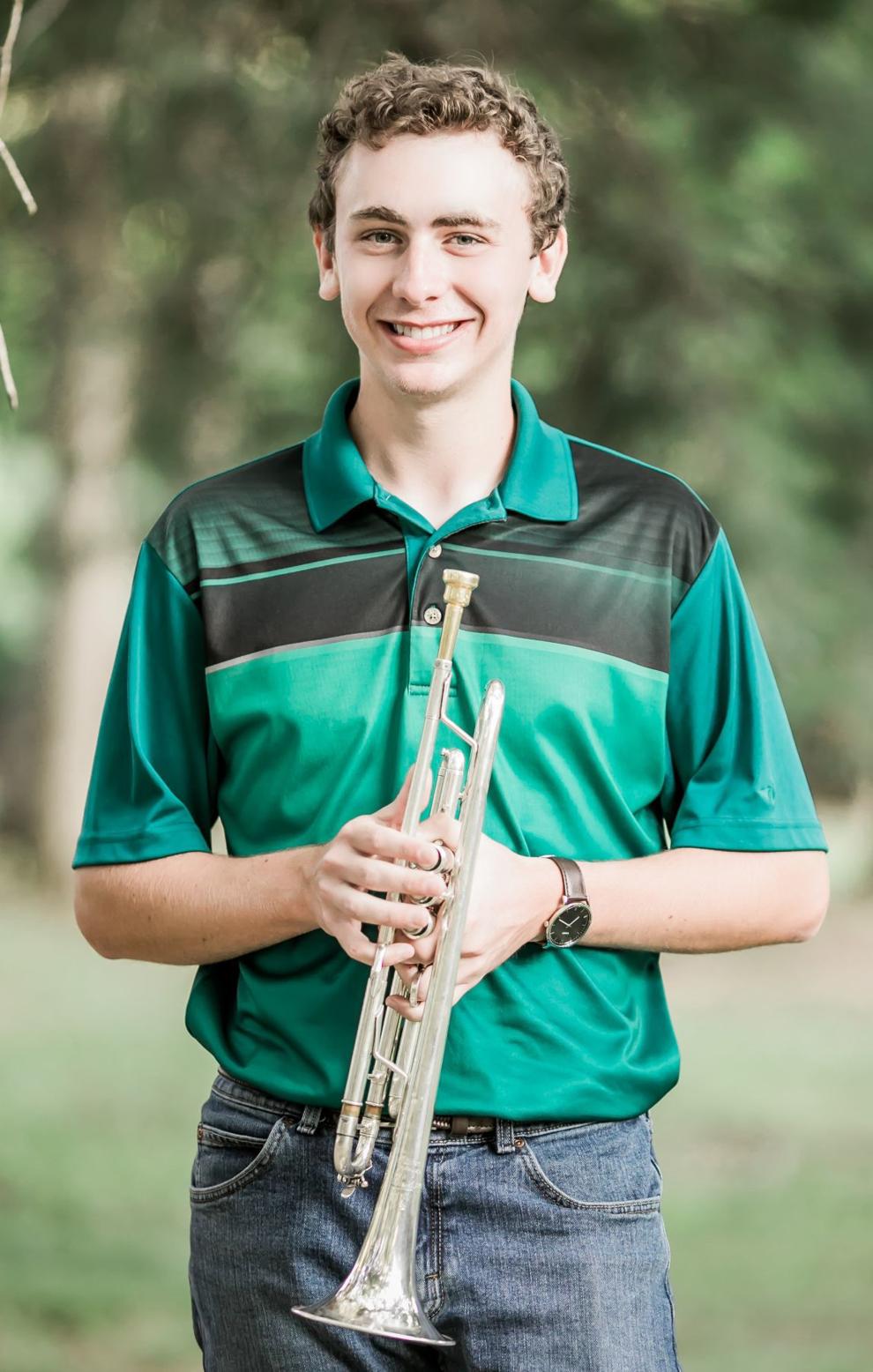 Bella Parker - Language - Clear Lake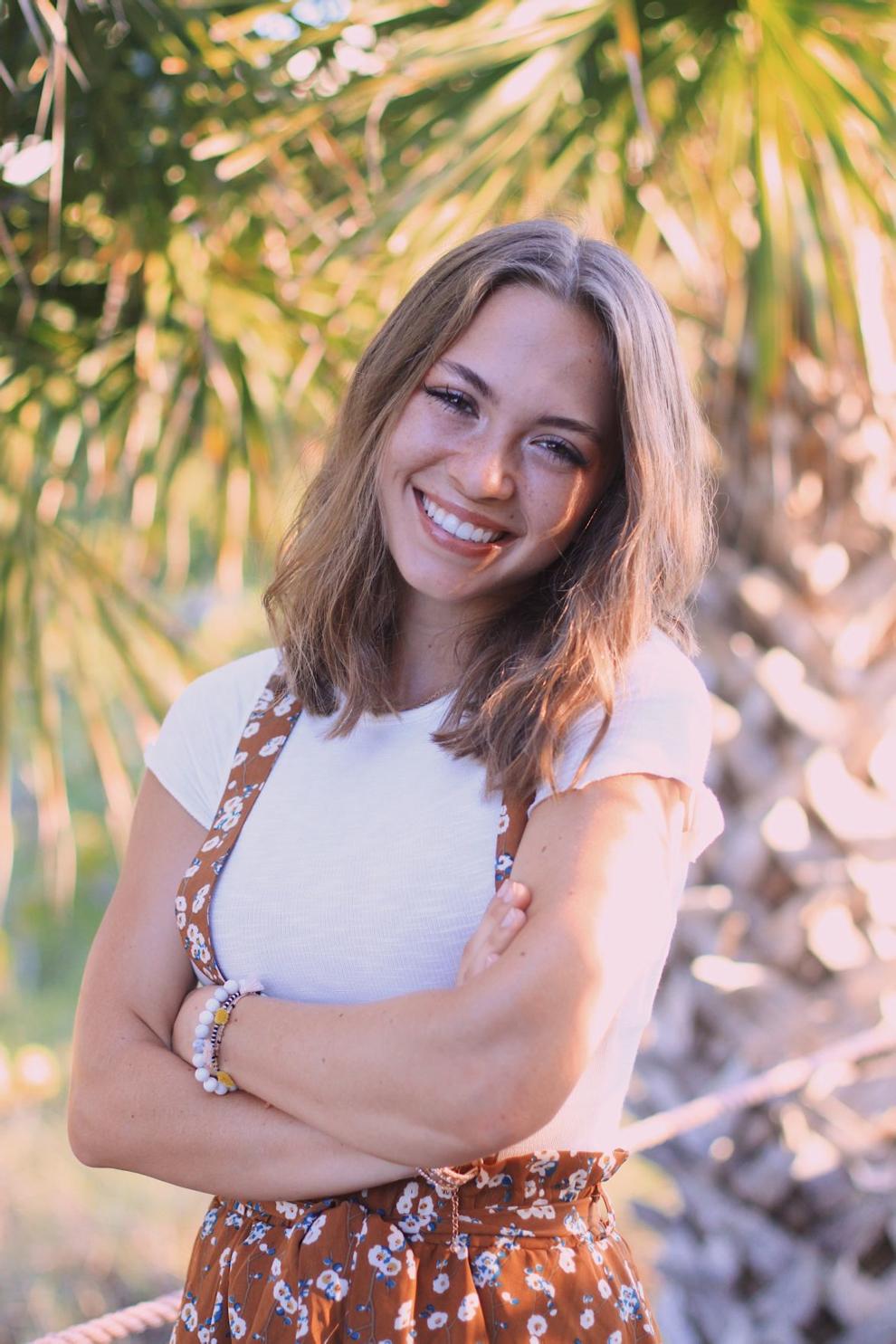 Braden Petree - Math - Newman Catholic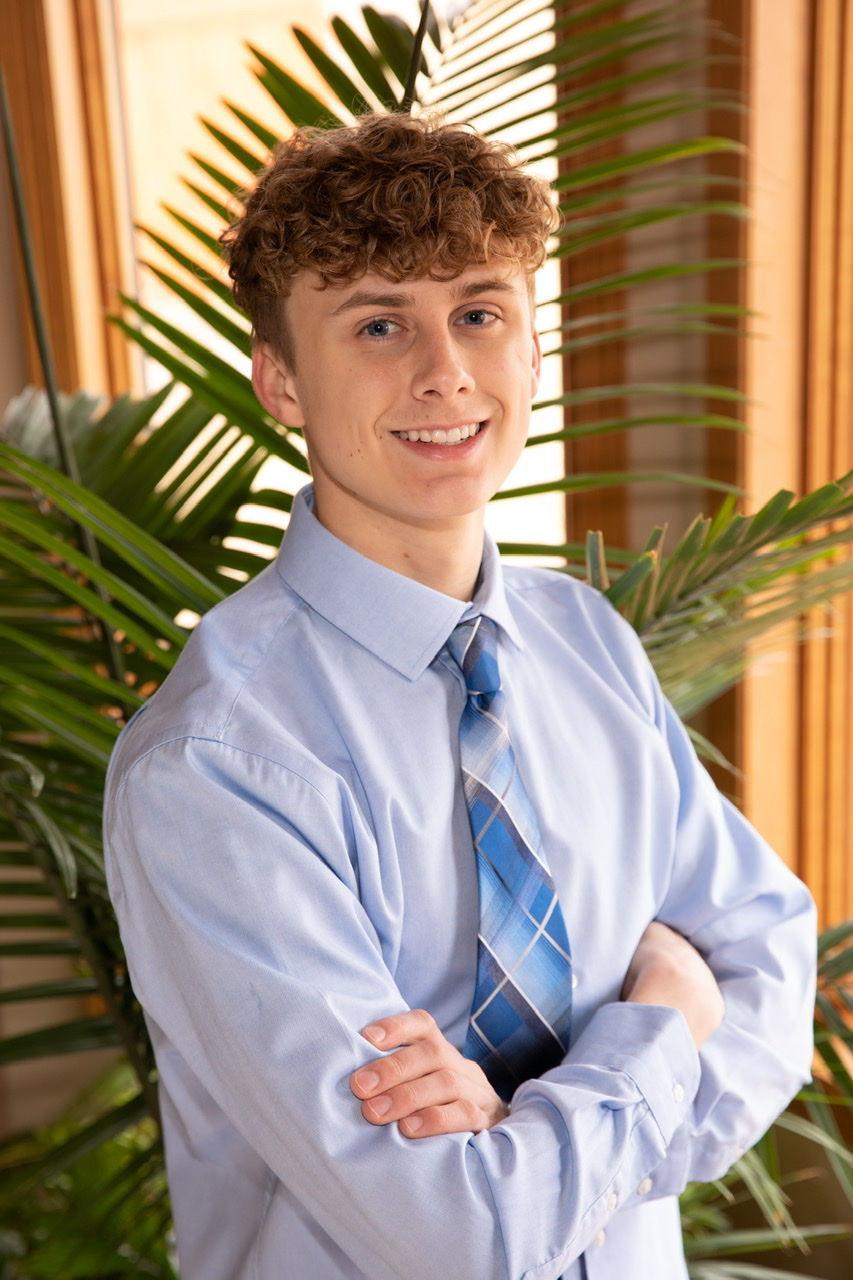 Bradley Andrews - Math, Athlete - Charles City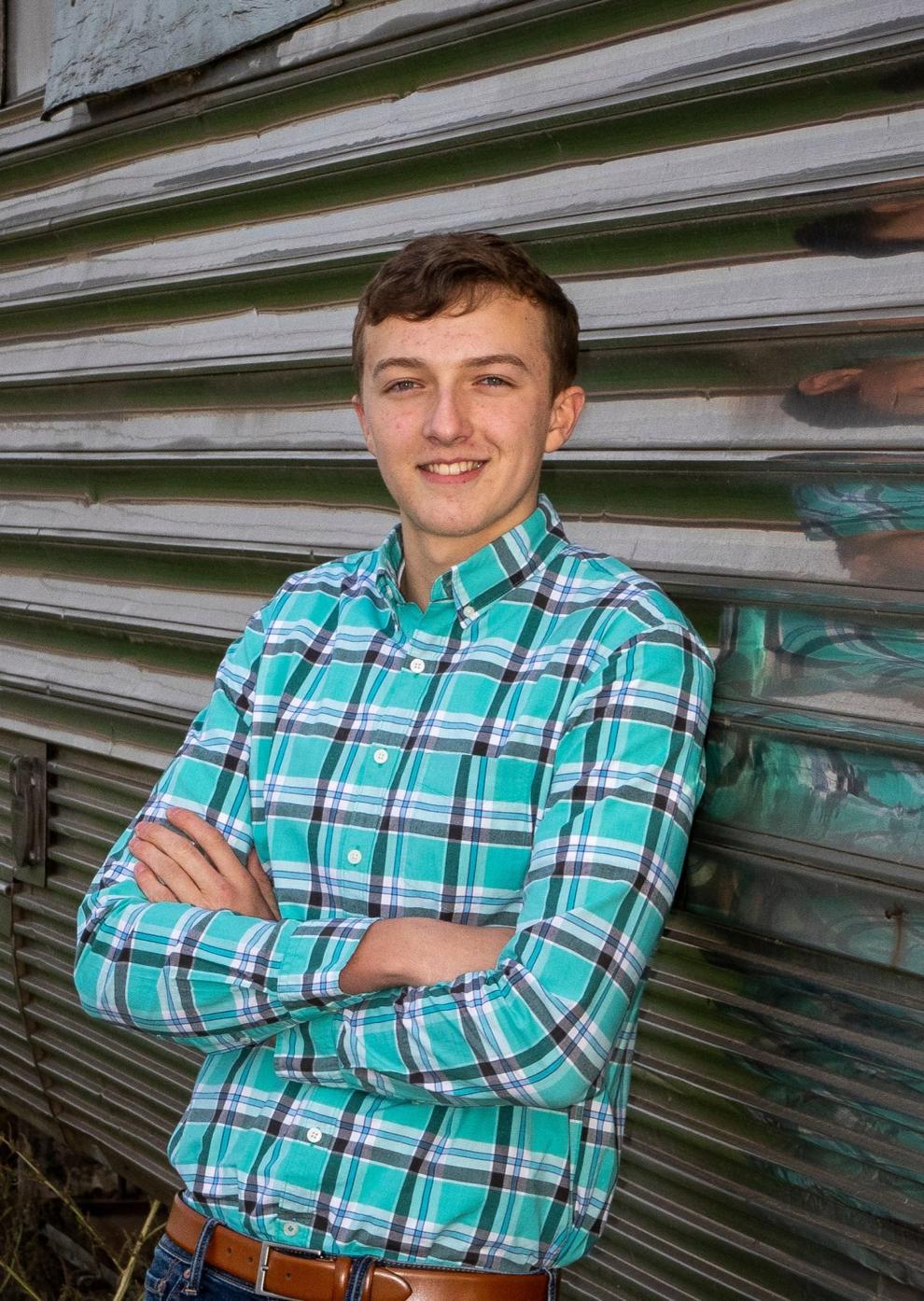 Brandon Fordyce - Technical - Forest City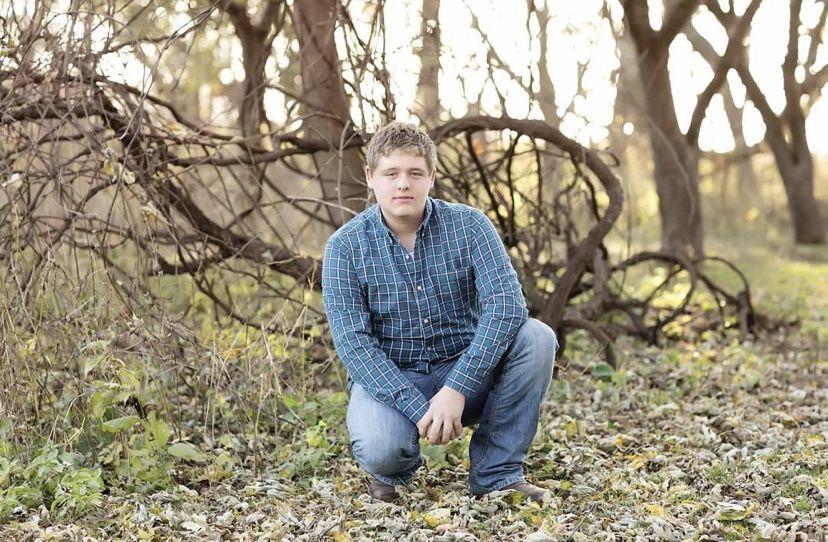 Braxton Pinske - Science - Central Springs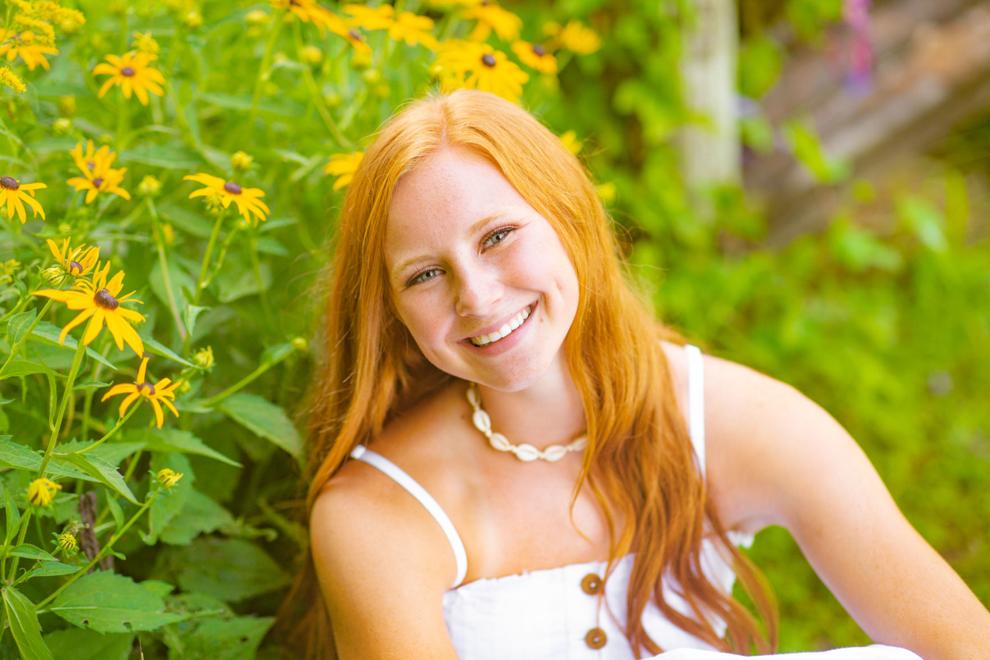 Brett Hanson - Athlete - Rudd-Rockford-Marble Rock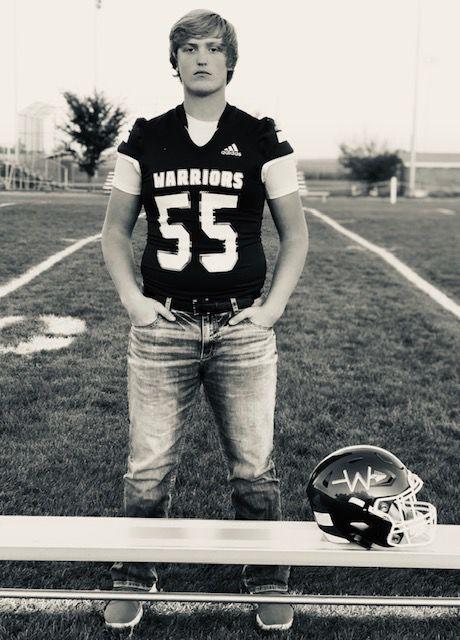 Brettin Linder - Social Science - Forest City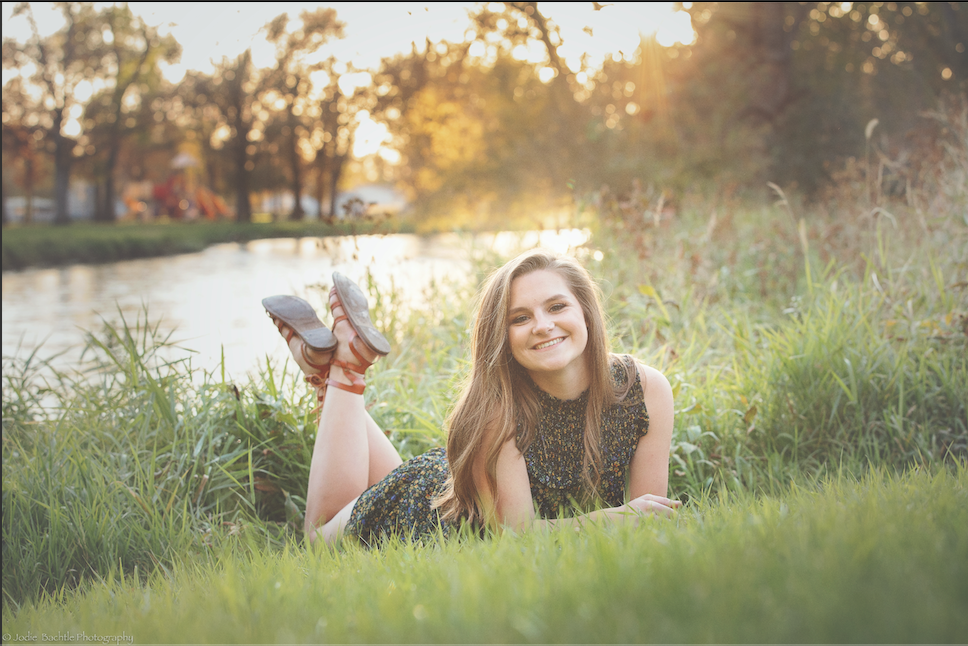 Brianne DeVries - Arts, Music - Nashua-Plainfield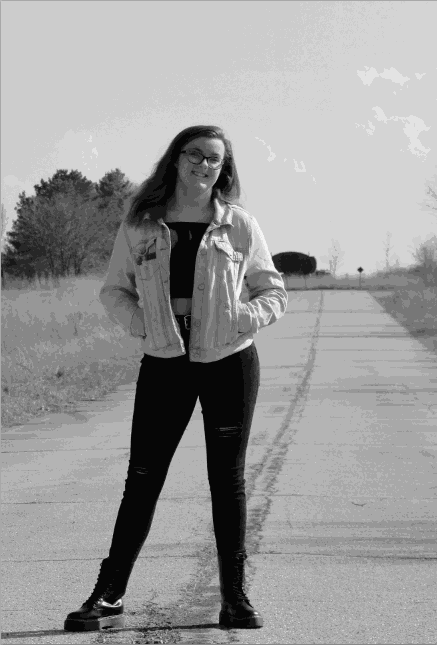 Brody Koenigs - Science - Riceville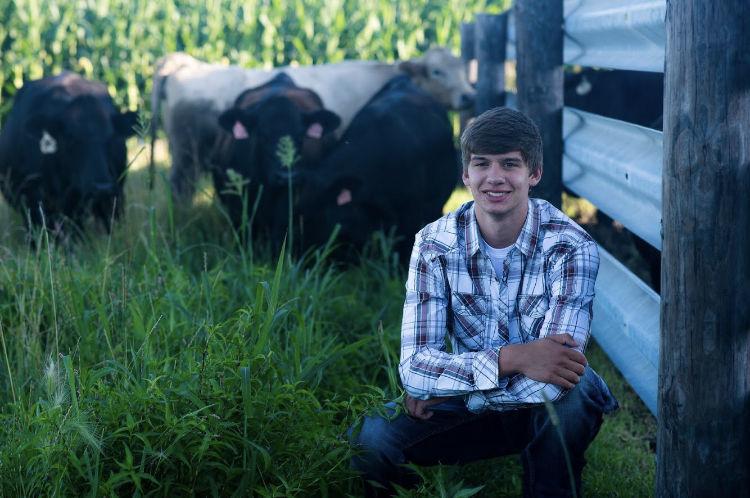 Caden Schrage - Athlete - Northwood-Kensett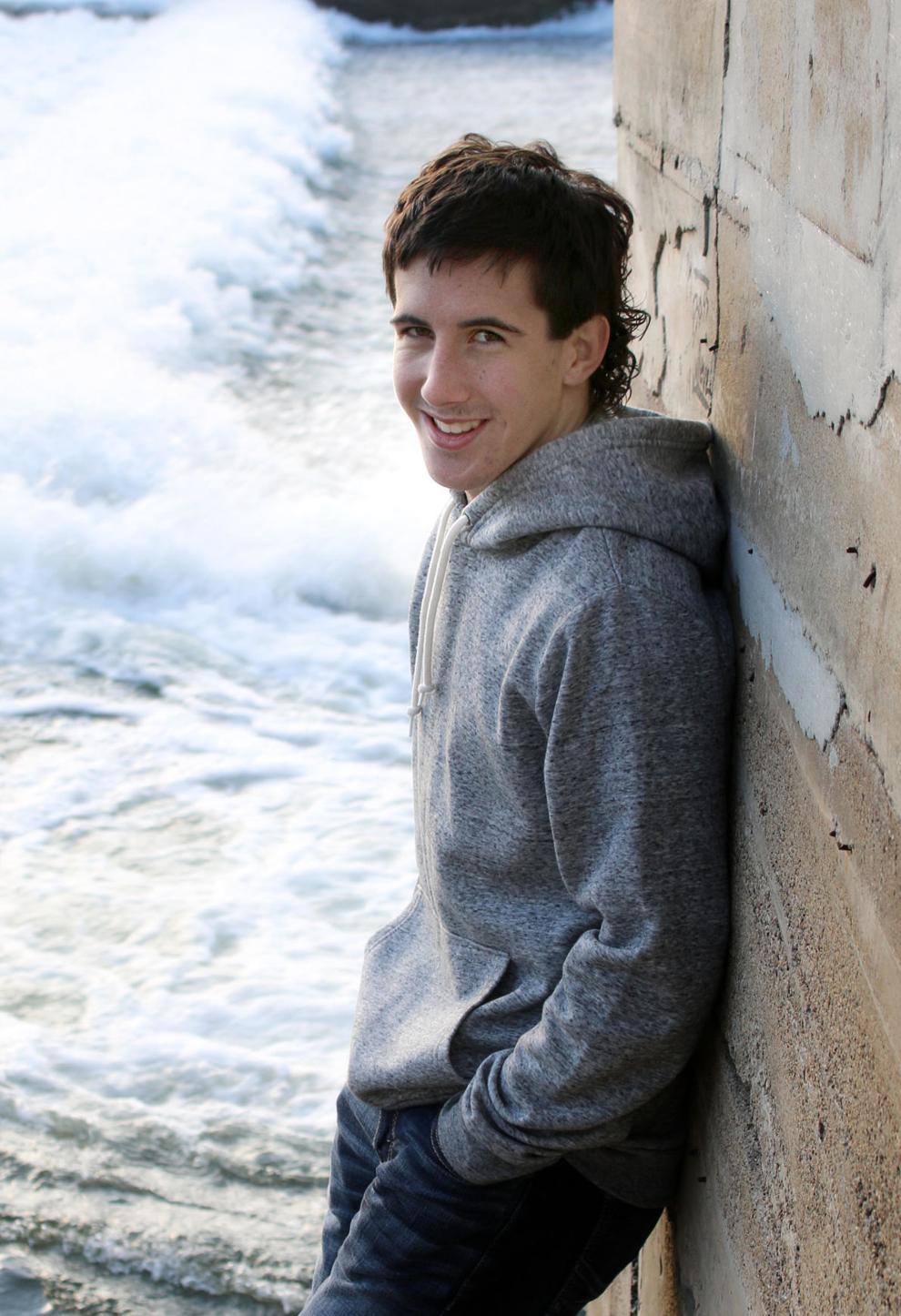 Caden Sifert - Music - Belmond-Klemme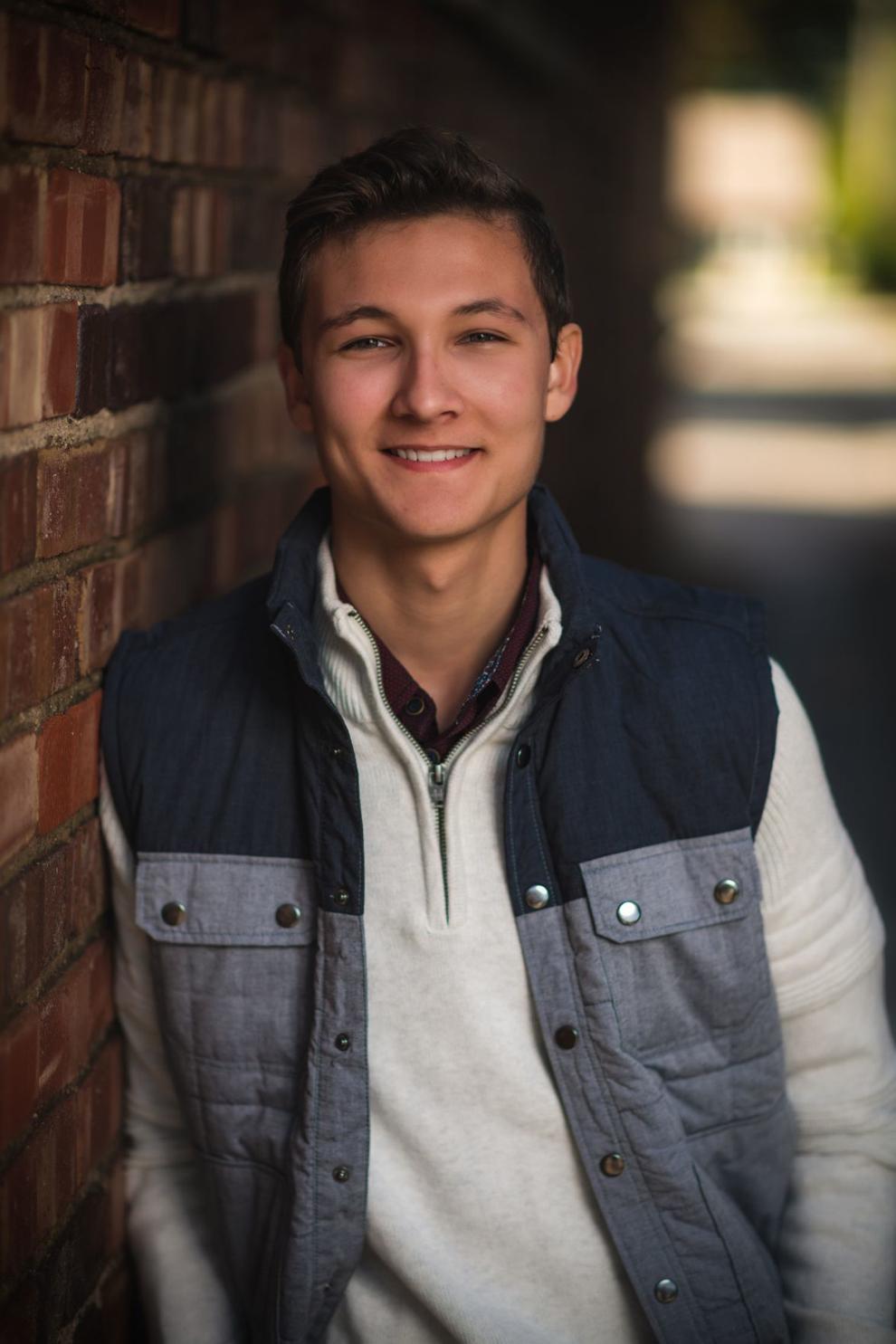 Caleb Hommez - Arts - Algona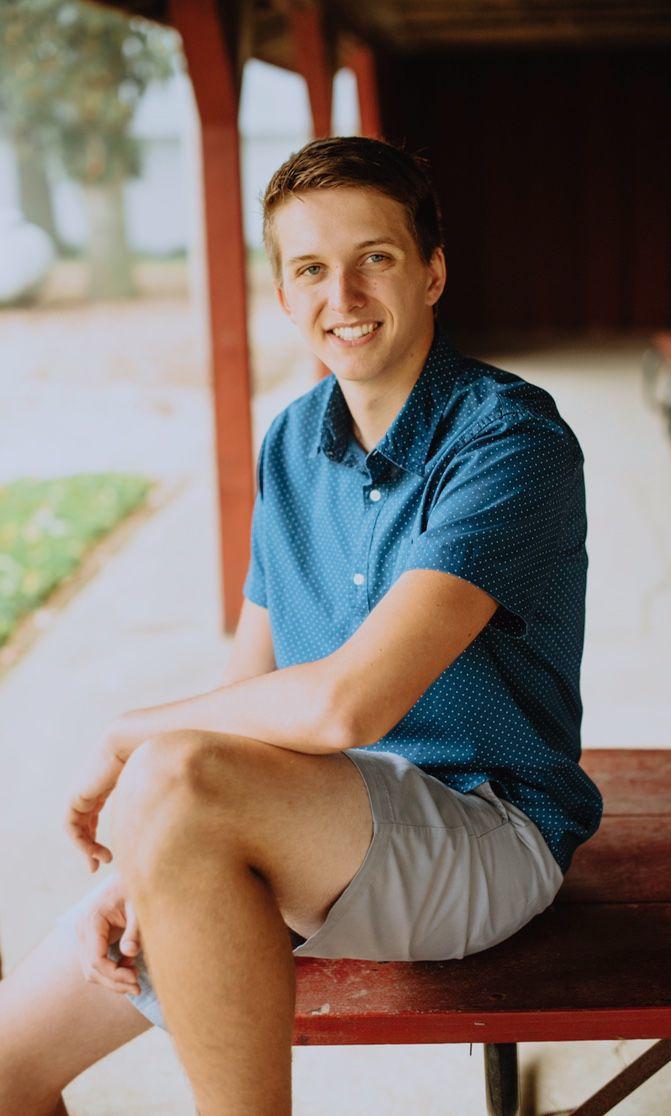 Callie King - Language - Osage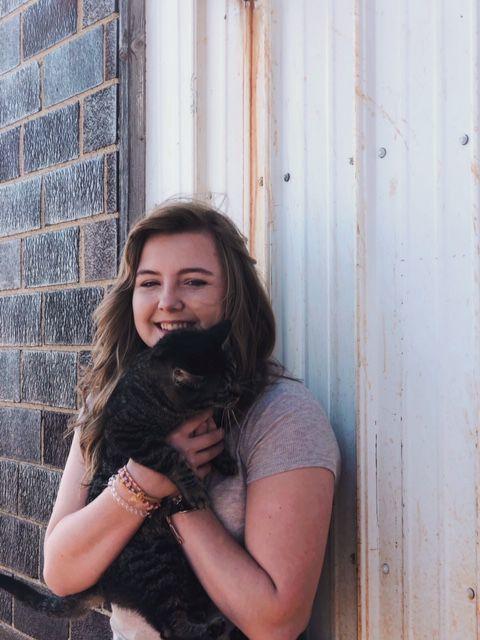 Cayden Kelley - Math - Central Springs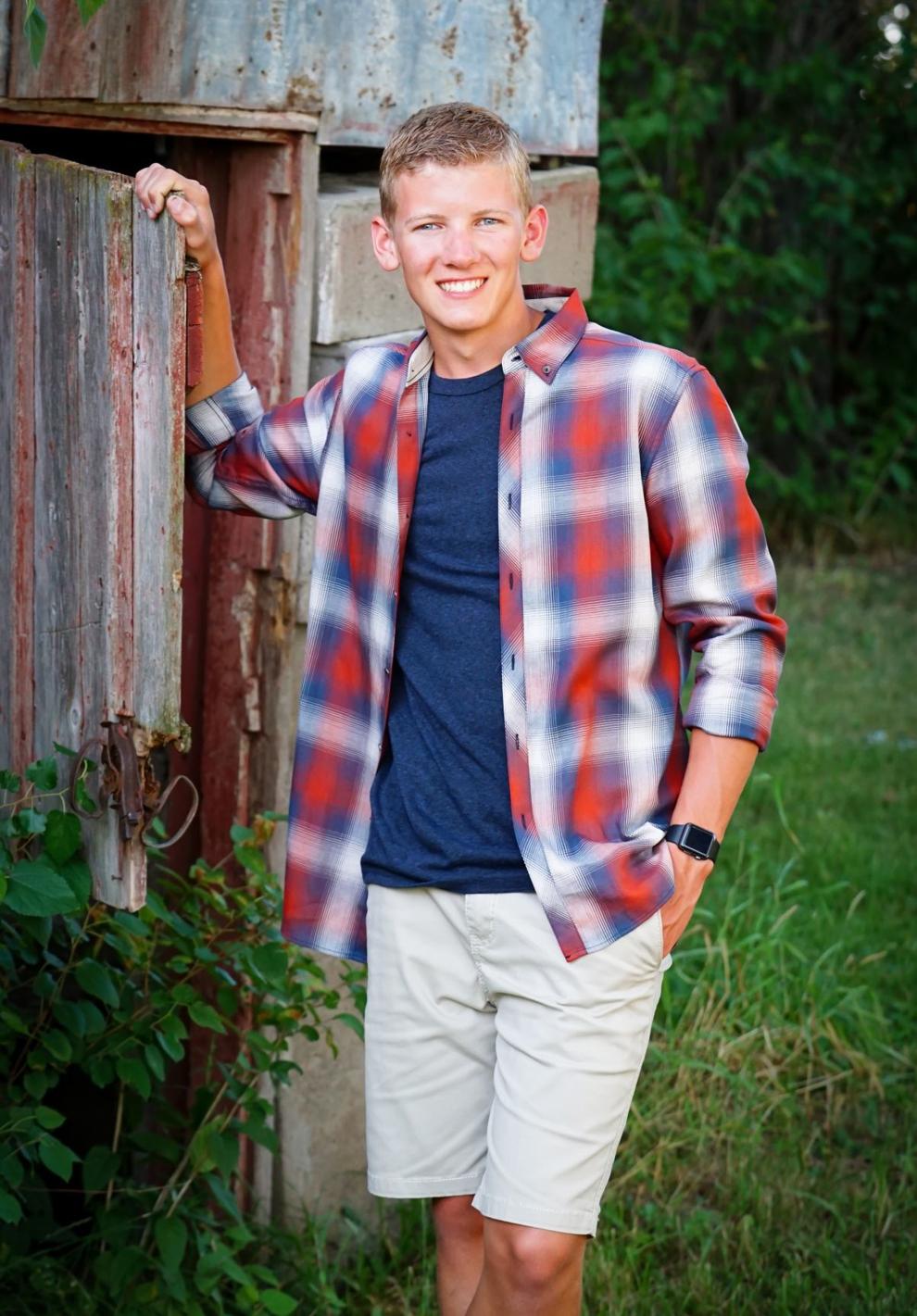 Cedric Frerichs - Athlete - North Iowa High School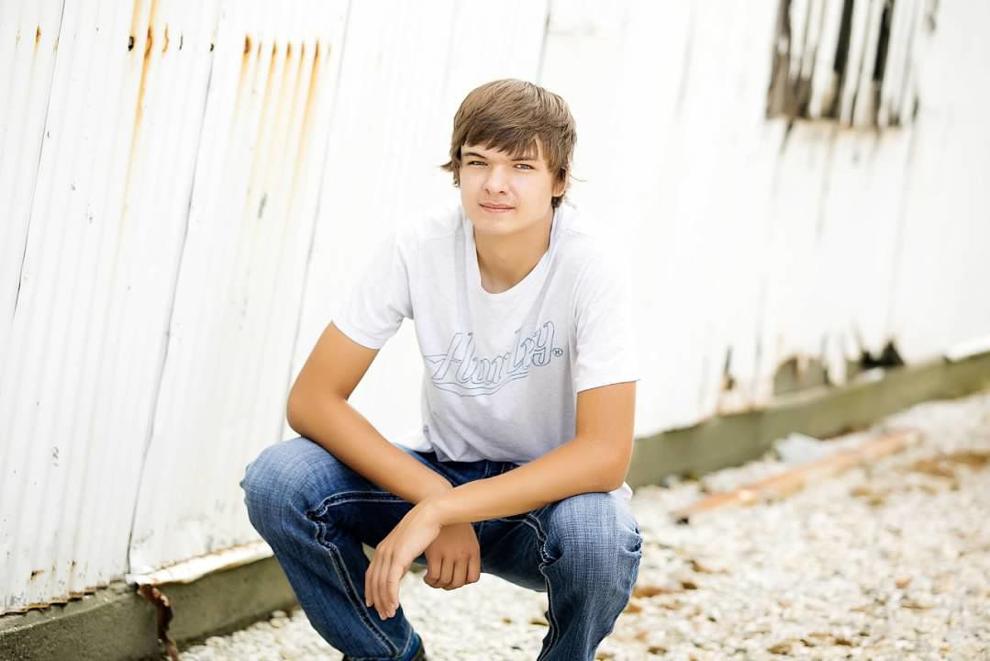 Chase Halbach - Math - Osage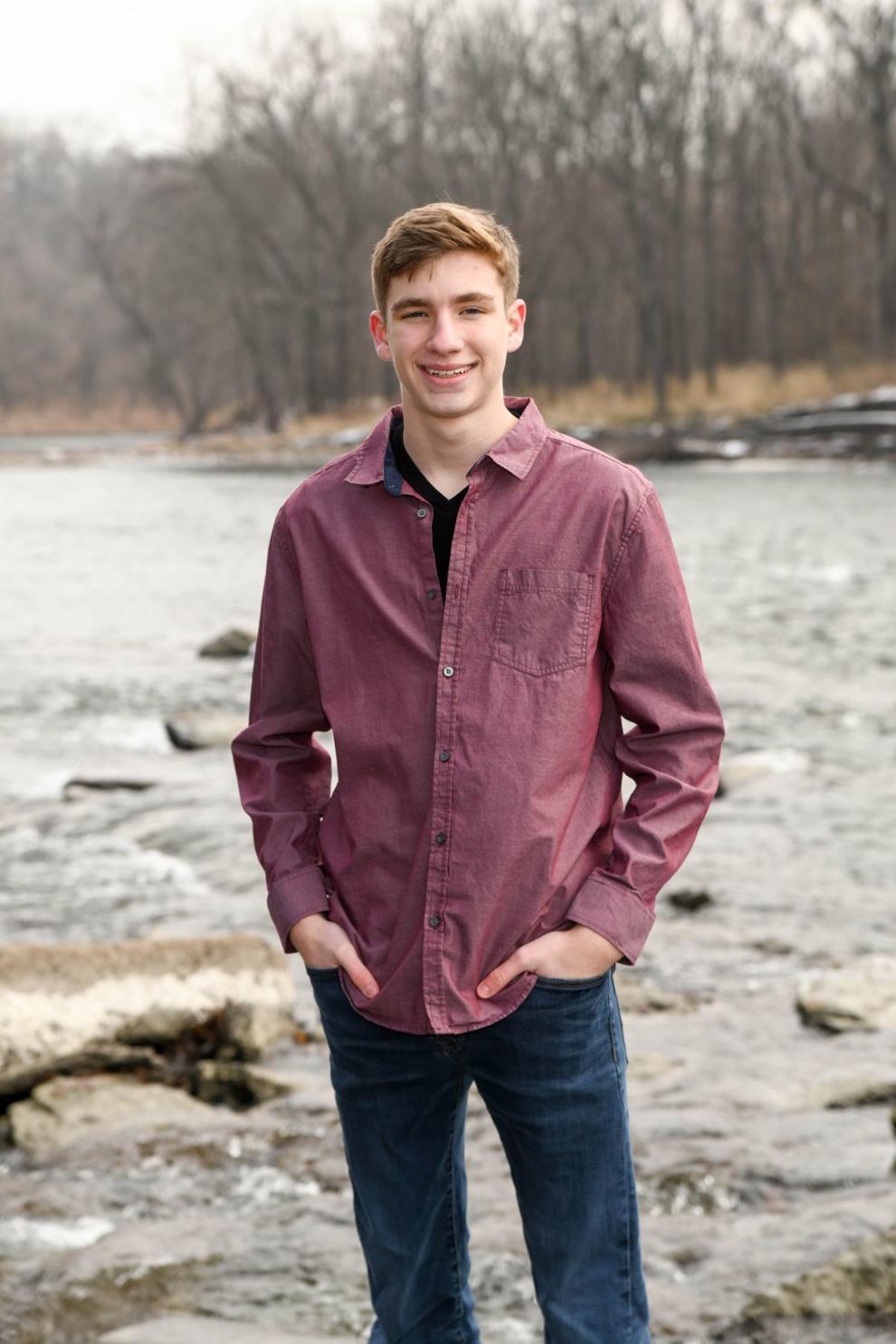 Clara Davidson - Language - Northwood-Kensett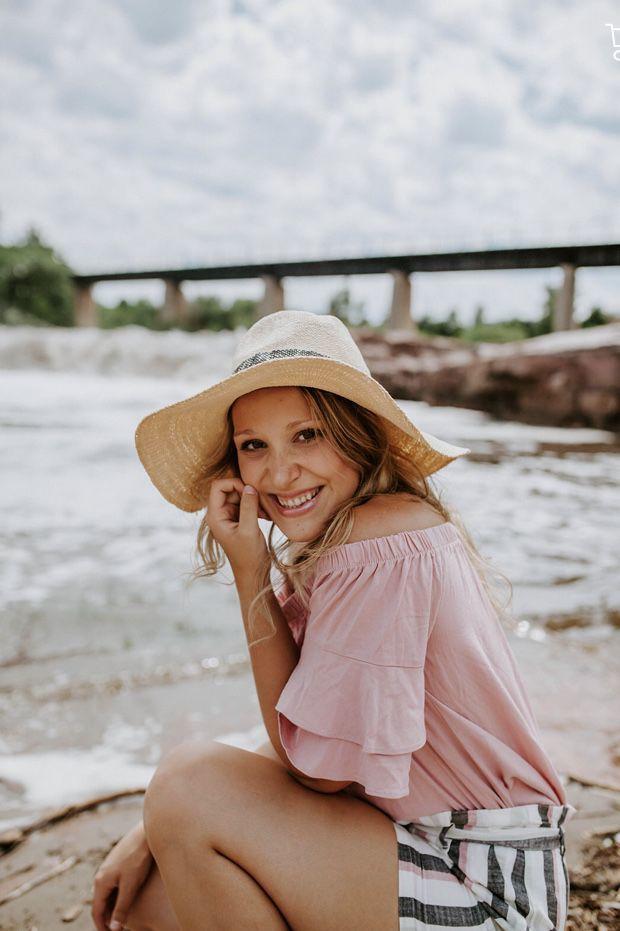 Colby Wilkerson - Science, Athlete - North Butler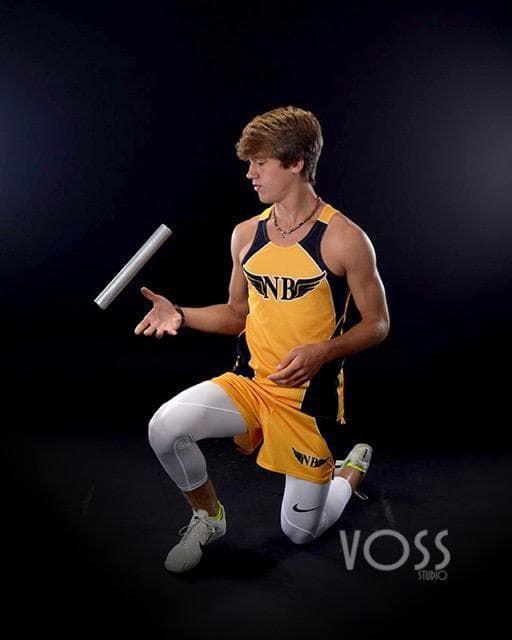 Collin Kollasch - Arts - Newman Catholic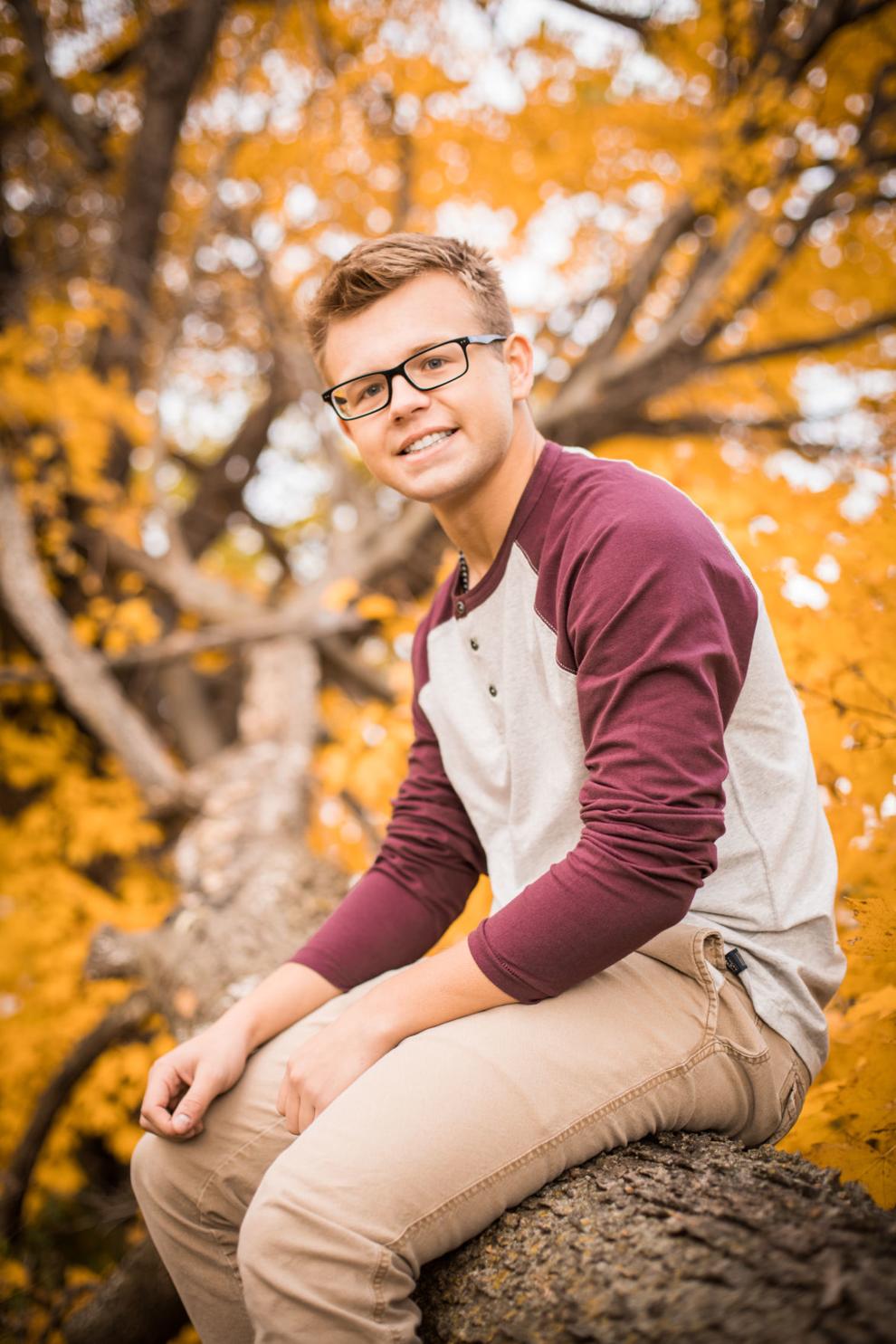 Collin Witte - Math - West Fork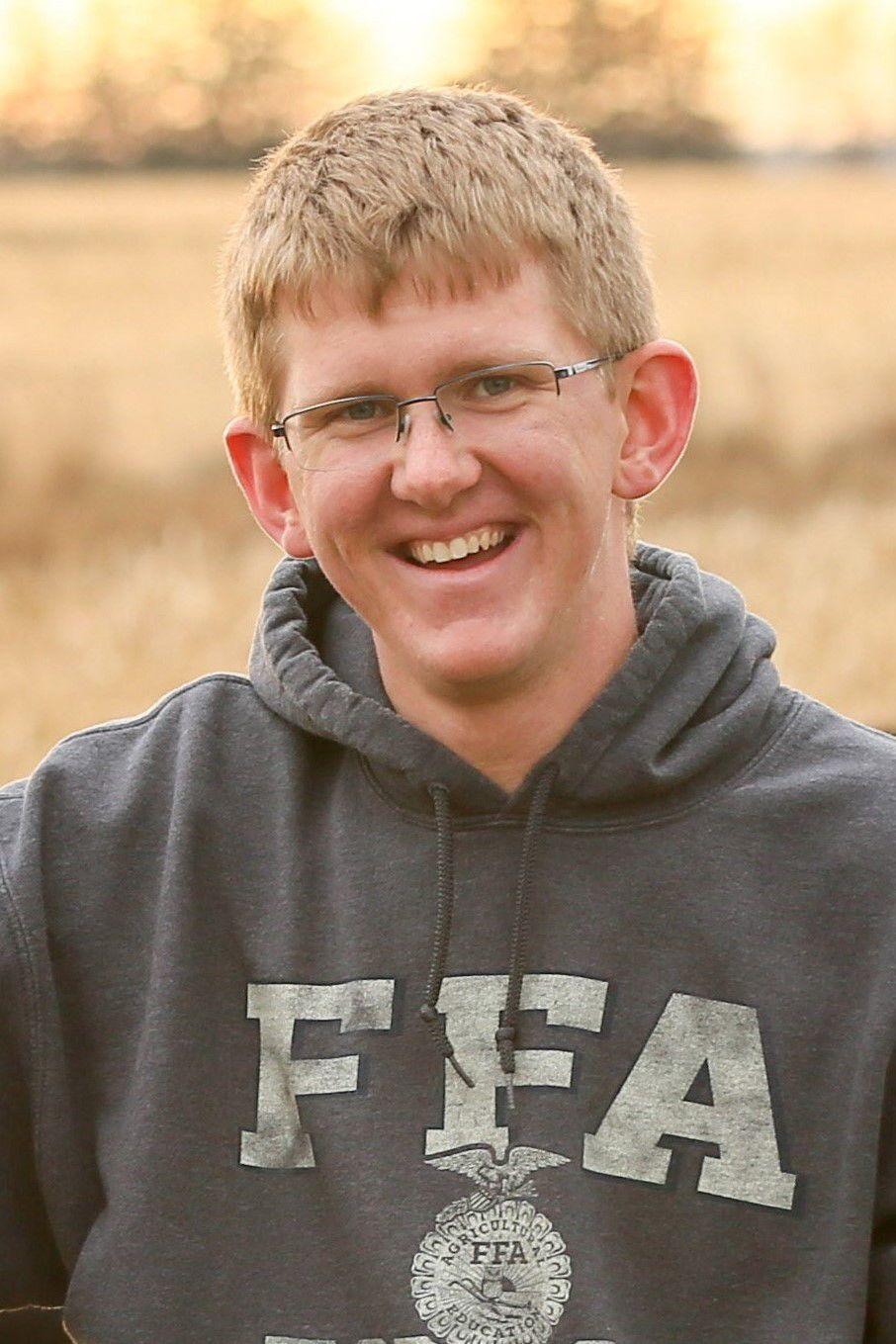 Cooper Kuhlemeier - Math - Rudd-Rockford-Marble Rock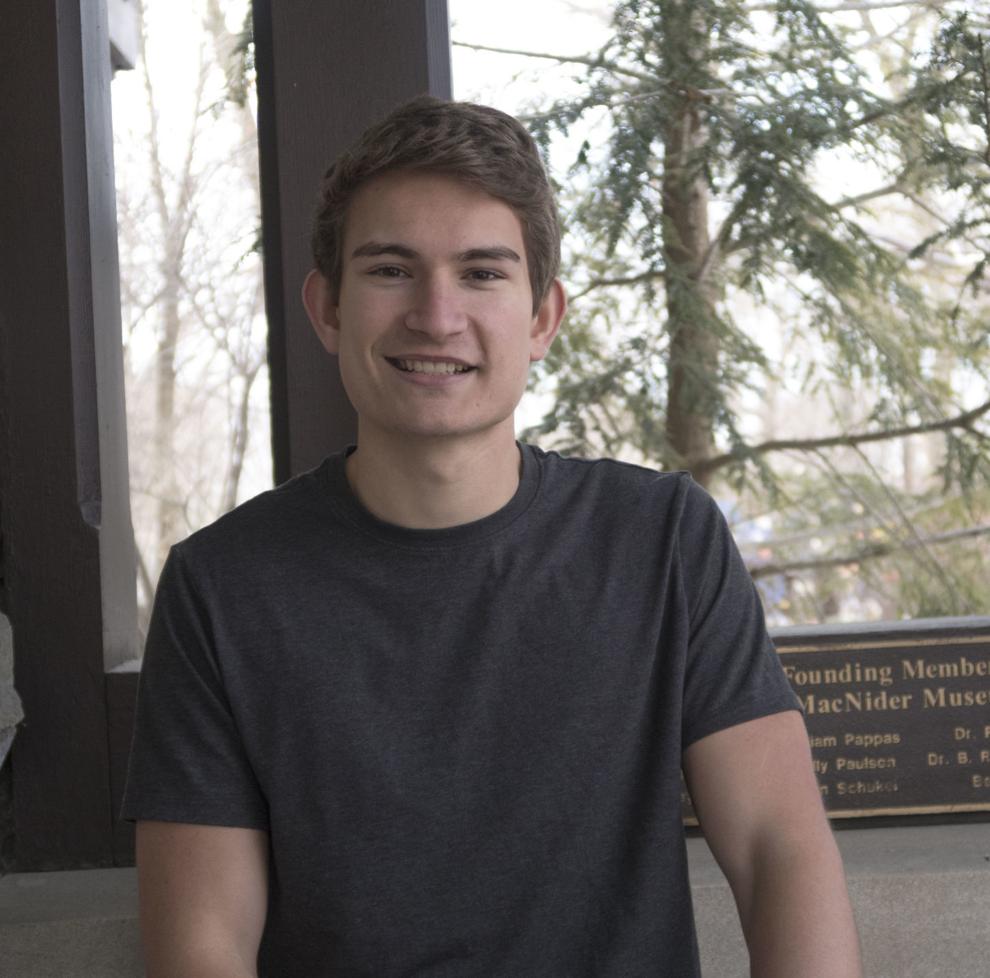 Courtney Miller - Athlete - Hampton-Dumont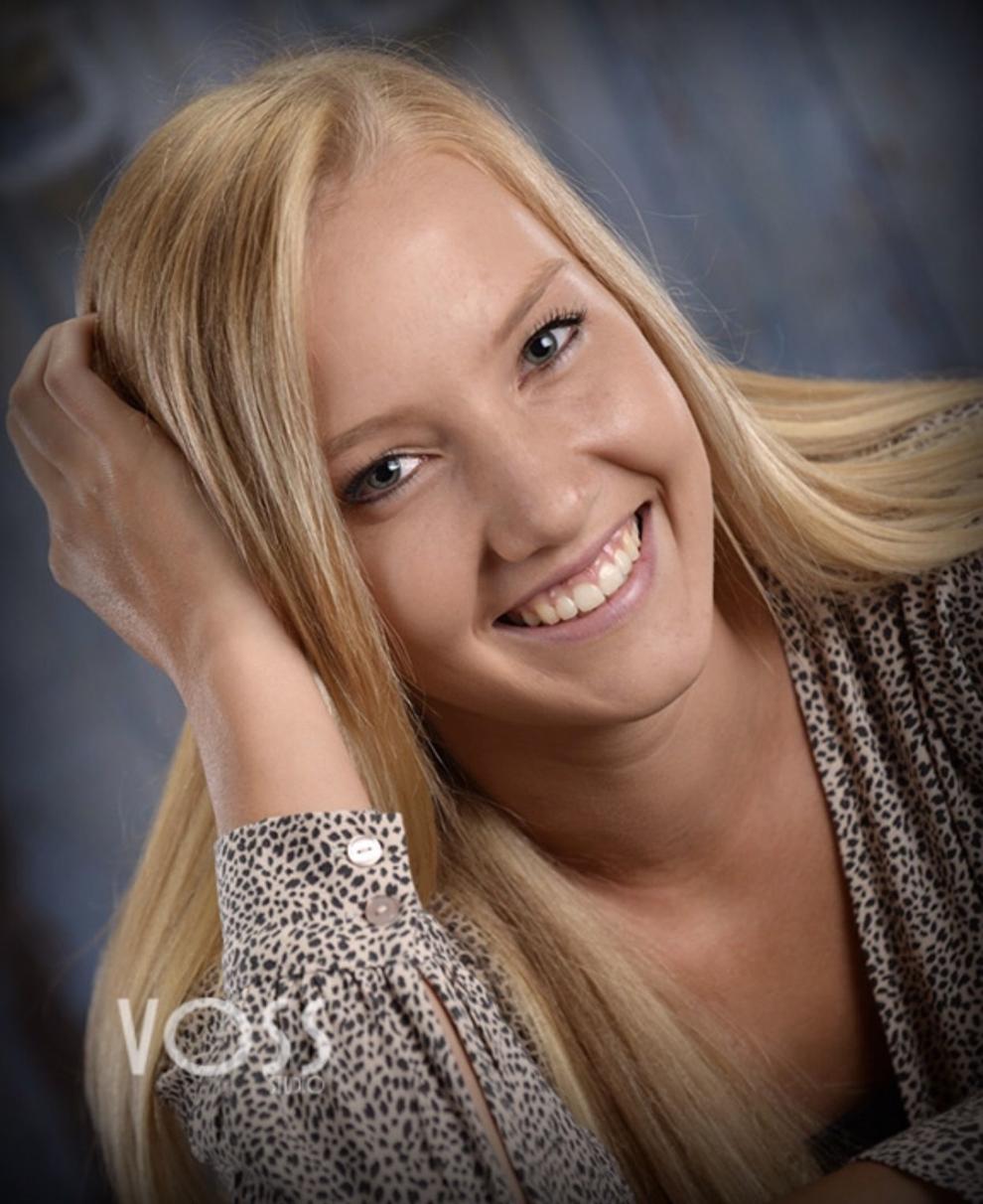 Cullan Schriever - Althete - Mason City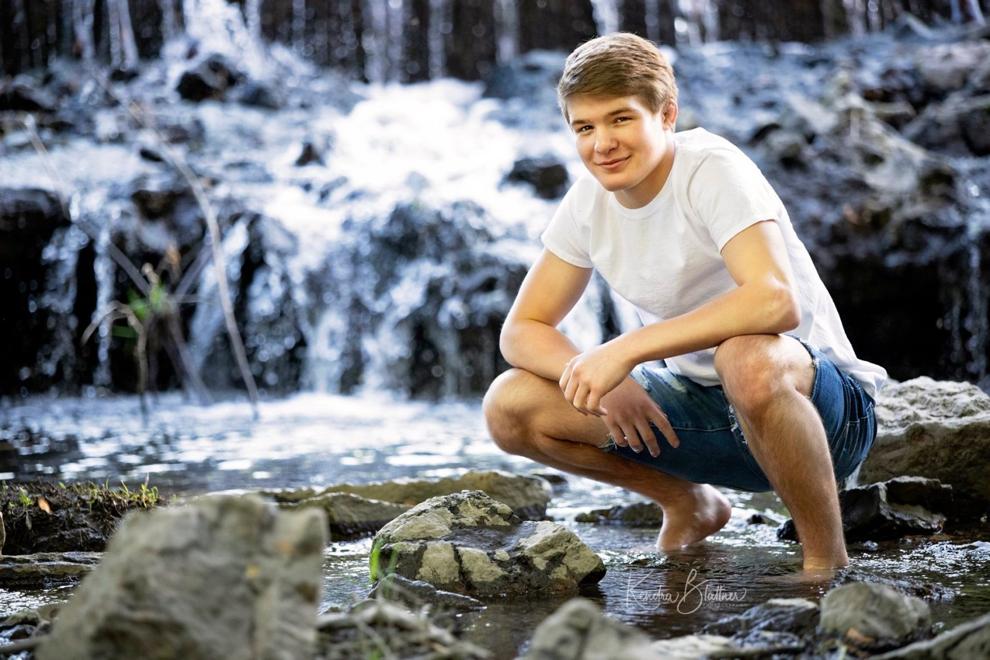 Dakkota Engel - Social Science - Central Springs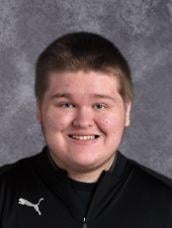 Daniel Stephenson - Arts - Mason City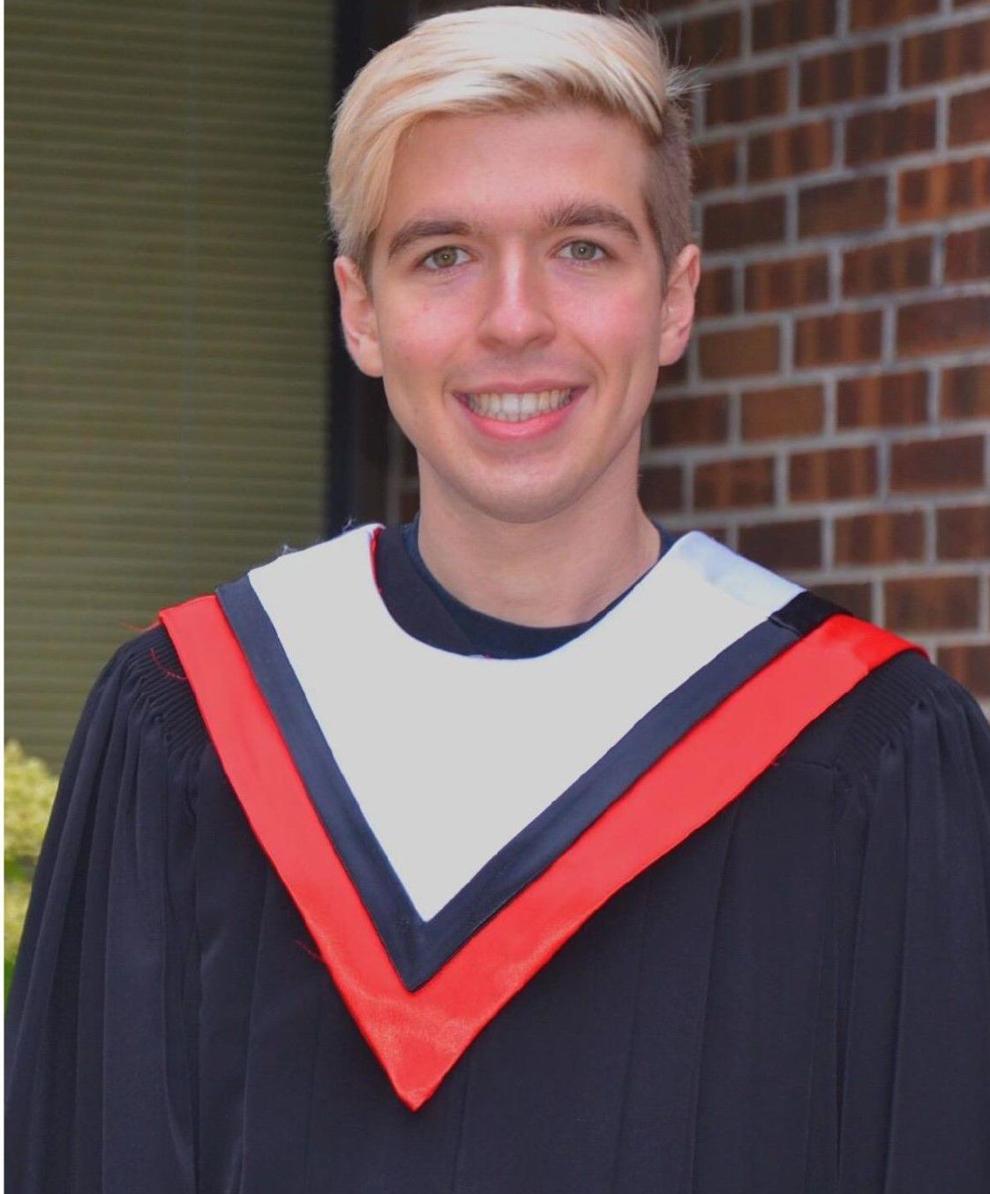 Darian Cleveland - Music - Charles City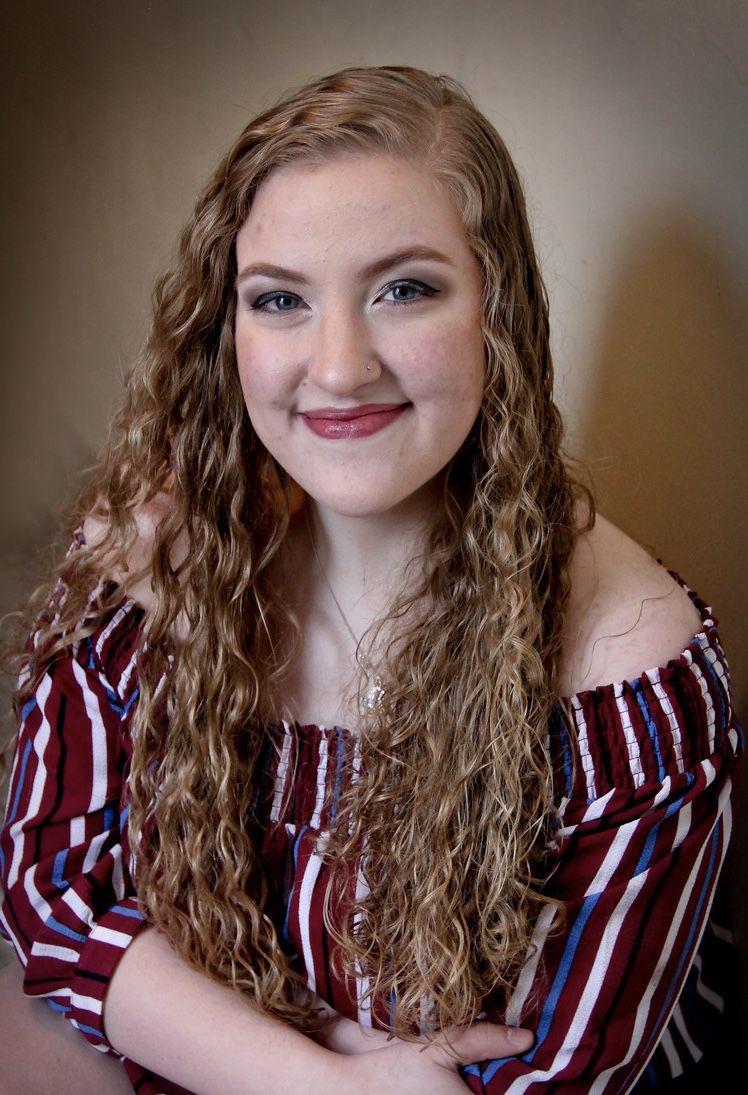 Dawson Hinders - Social Science - Charles City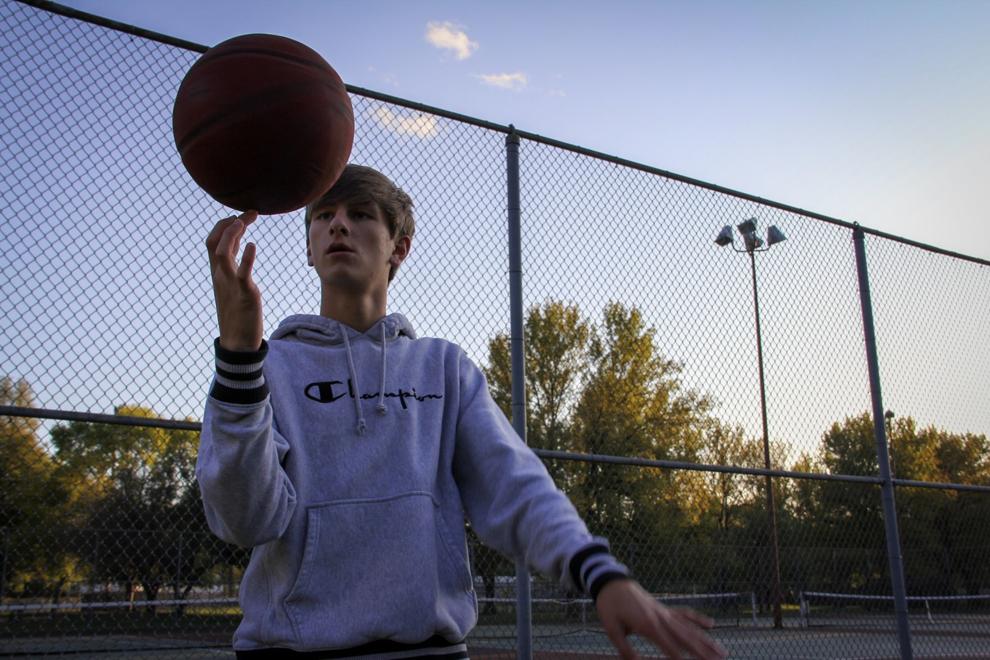 Elijah Alden - Arts - Hampton-Dumont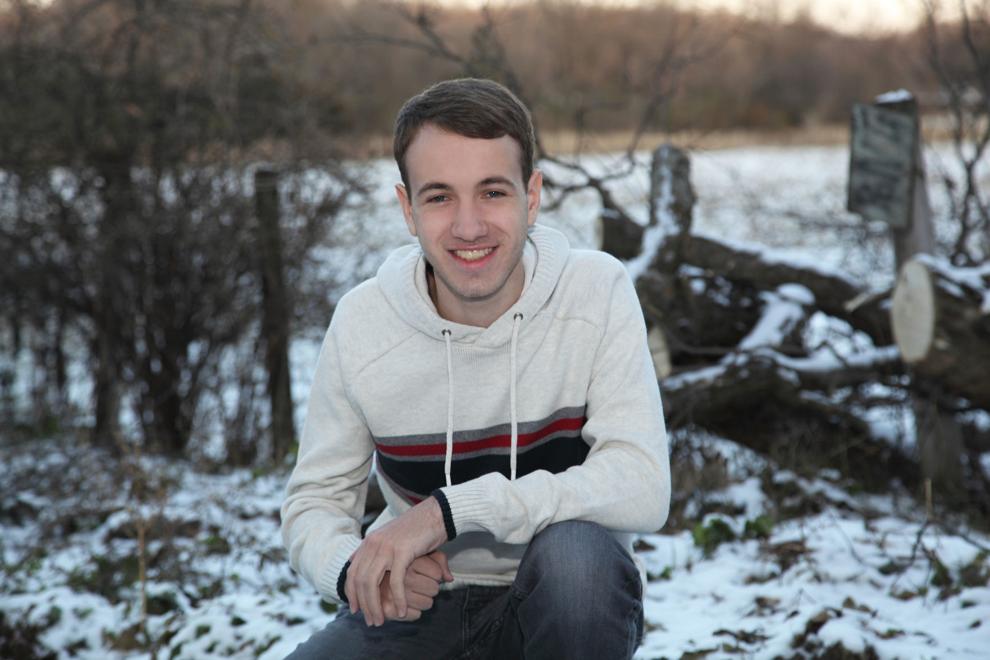 Elizabeth McCormick - Language - Central Springs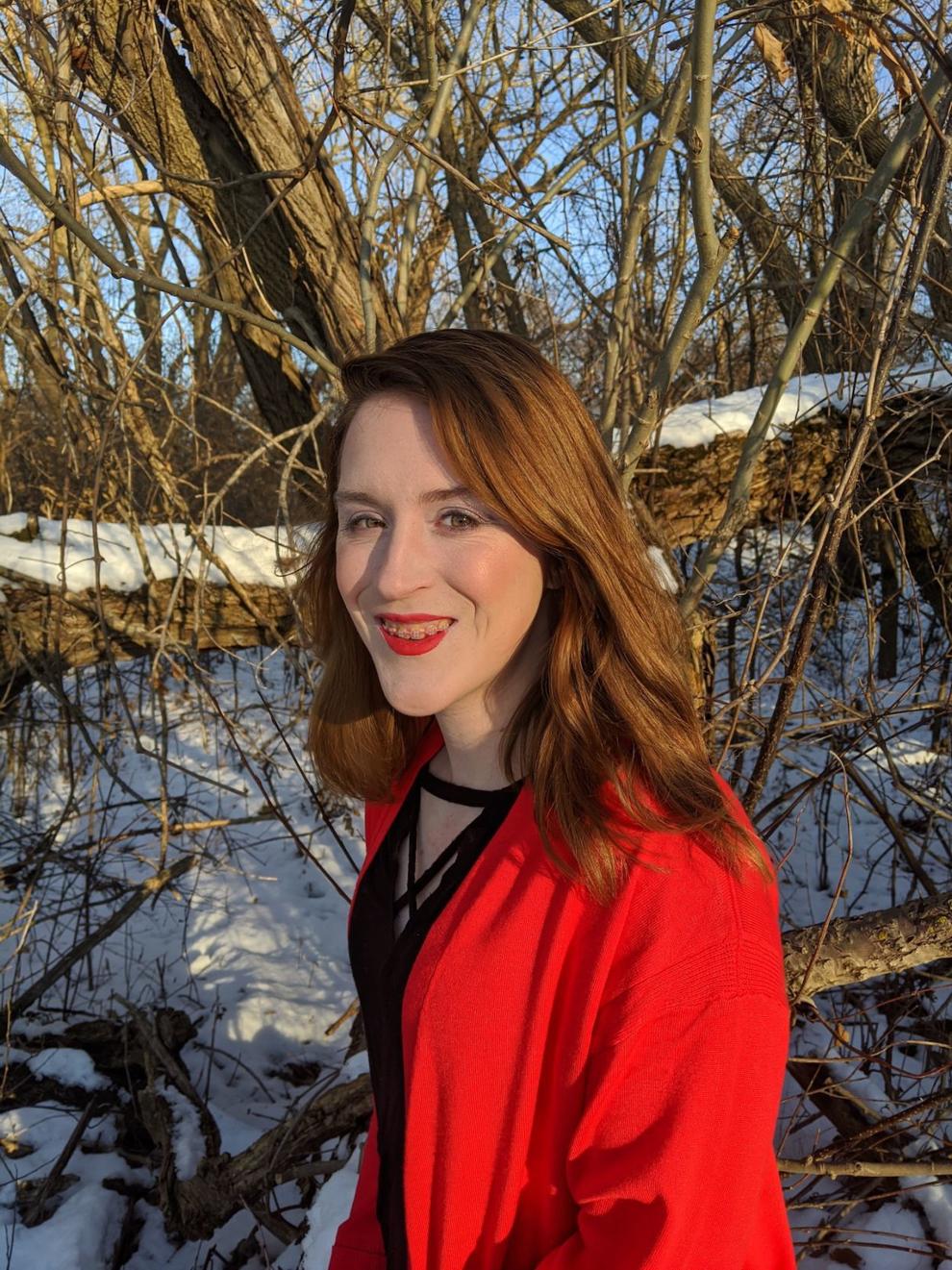 Ella Hughes - Math - North Iowa High School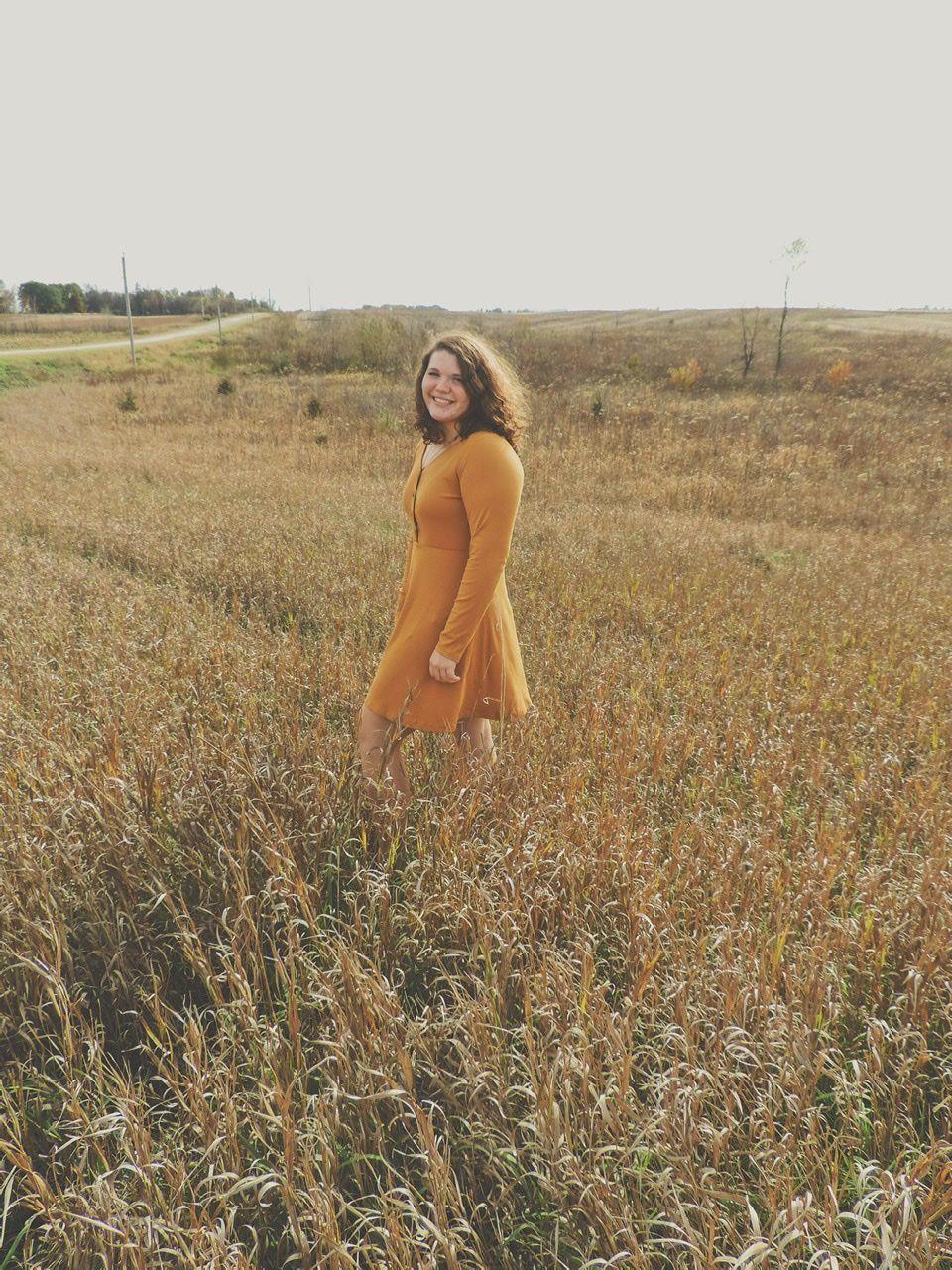 Emily Caspers - Athlete - West Fork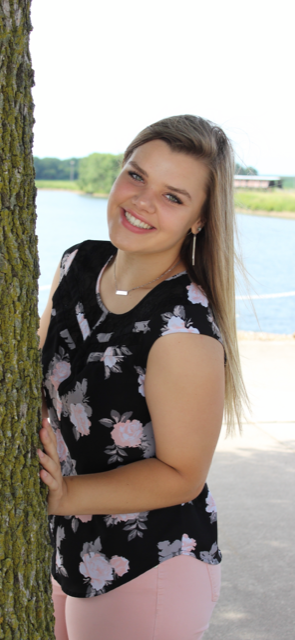 Emily Shatek - Music - Newman Catholic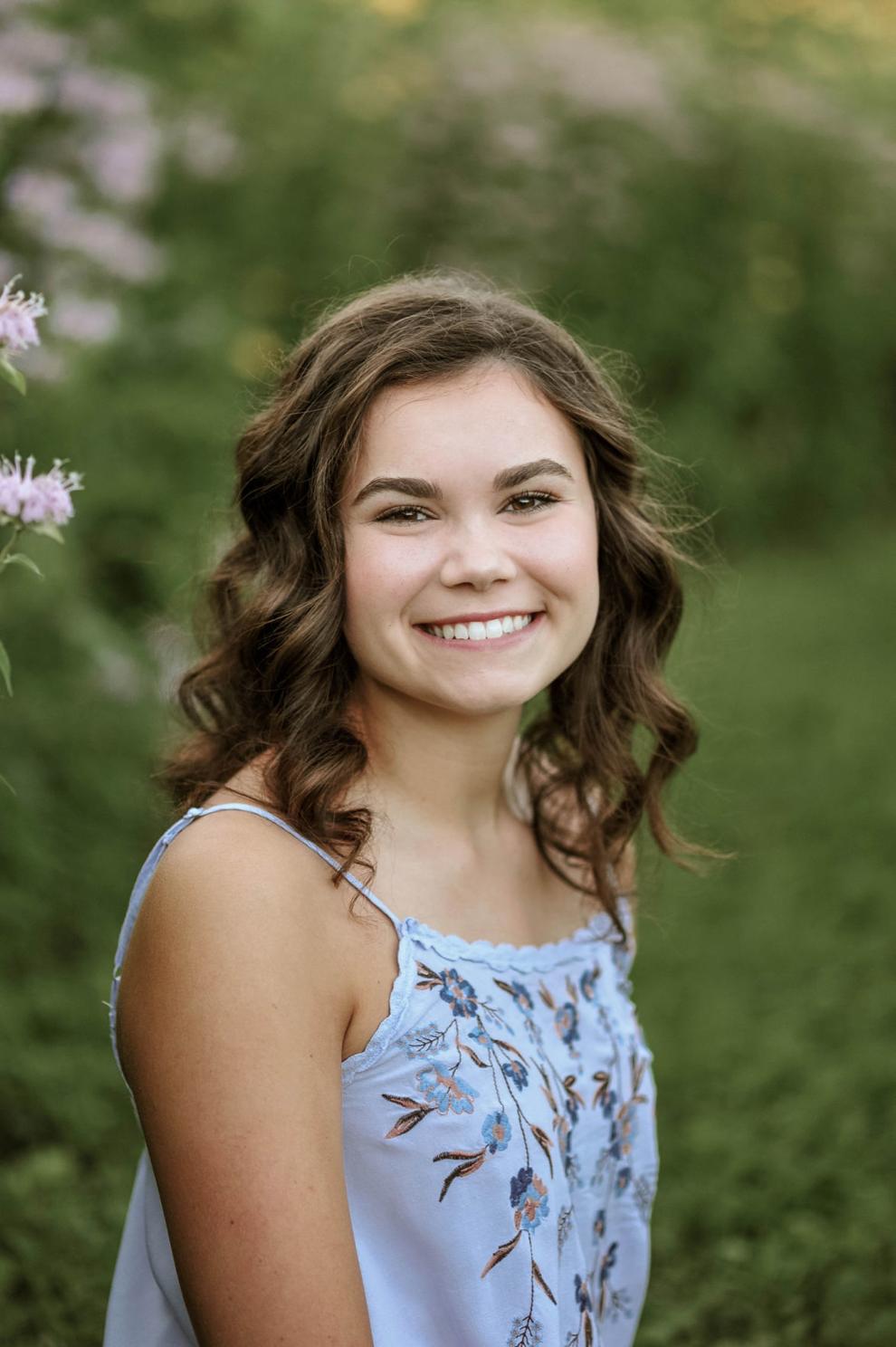 Emma Ramon - Science - Rudd-Rockford-Marble Rock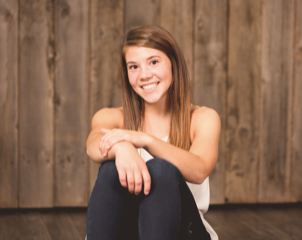 Emma Schroeder - Language - Belmond-Klemme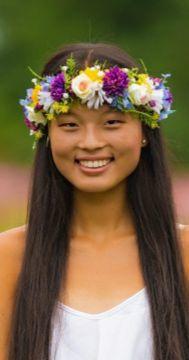 Erin Caylor - Athlete - Forest City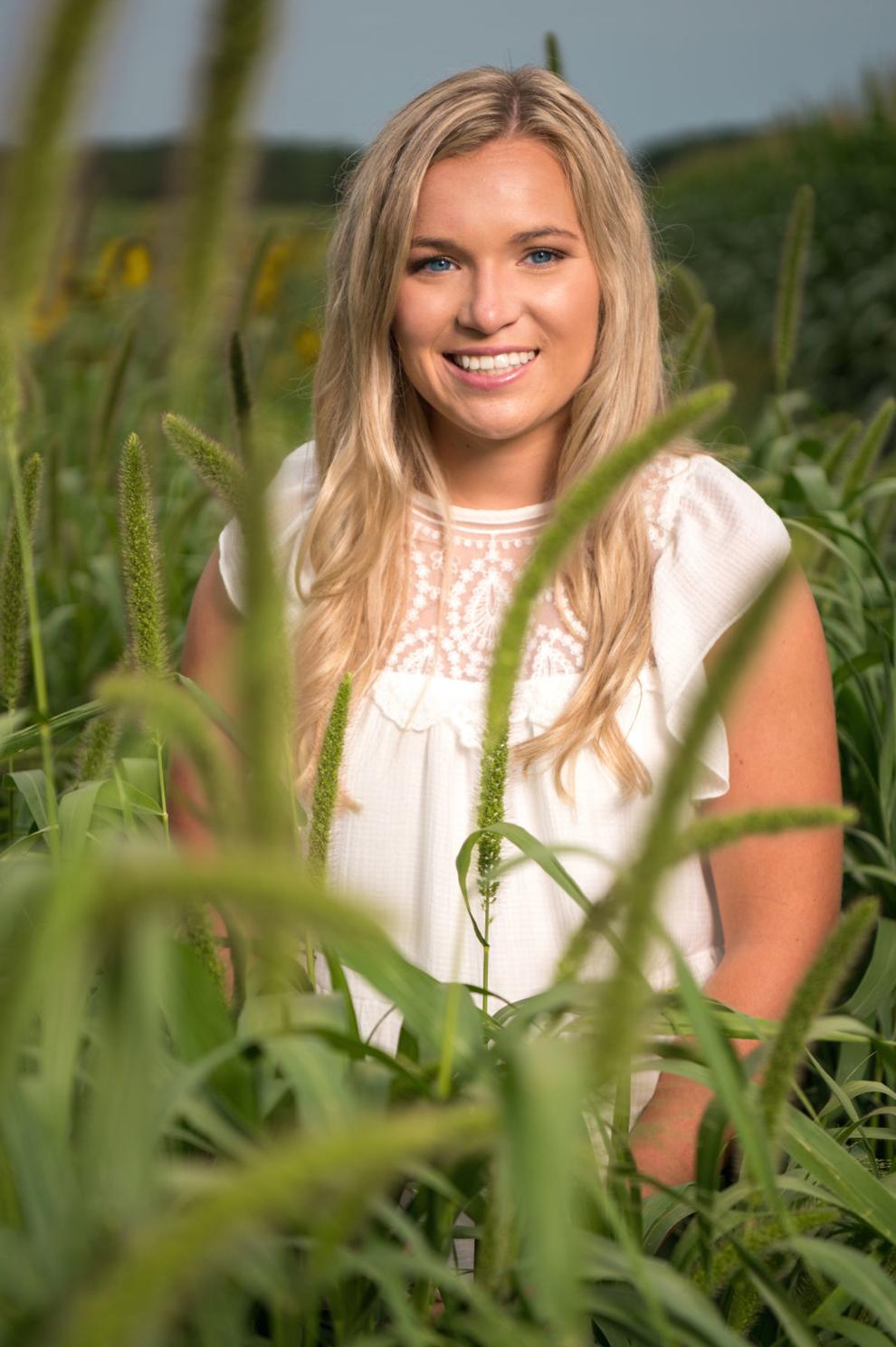 Evan Kalainoff - Athlete - Nashua-Plainfield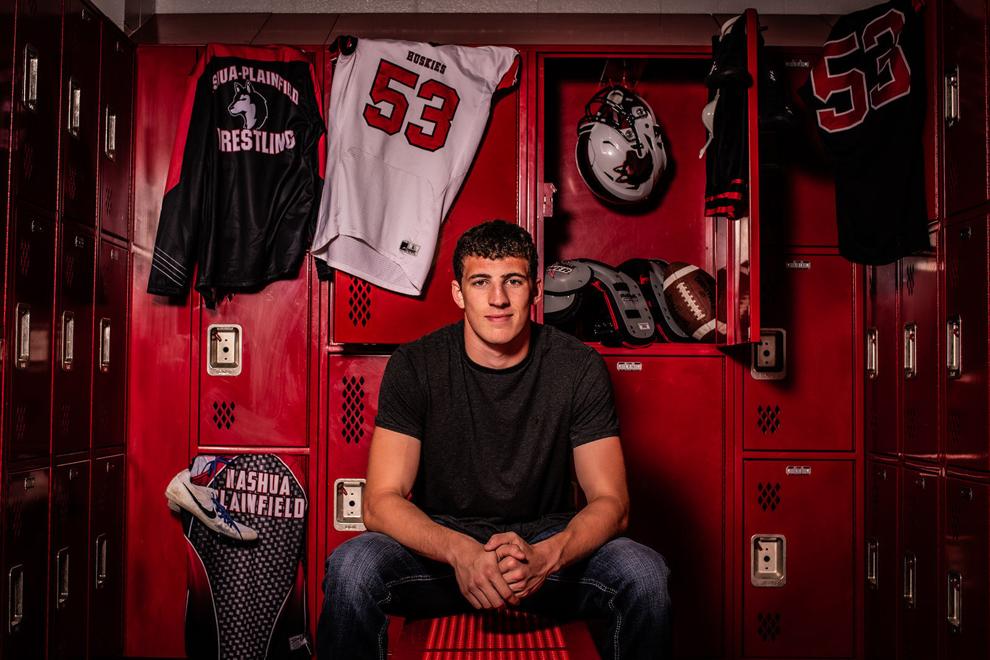 Gabriela Castelan - Language - Mason City
Gaby Snyder - Social Science - Newman Catholic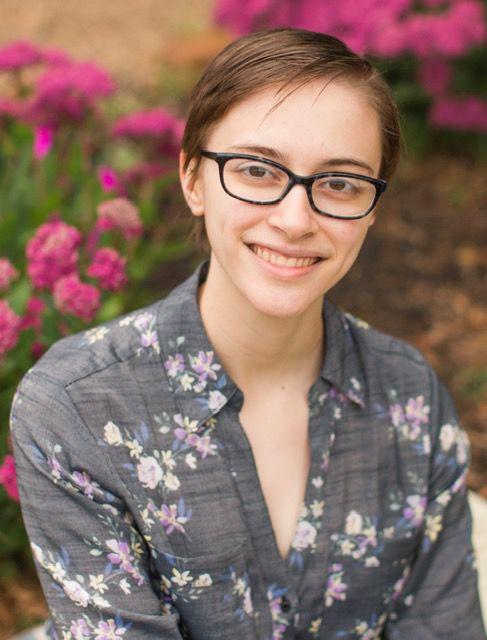 Grace Clark - Science - Newman Catholic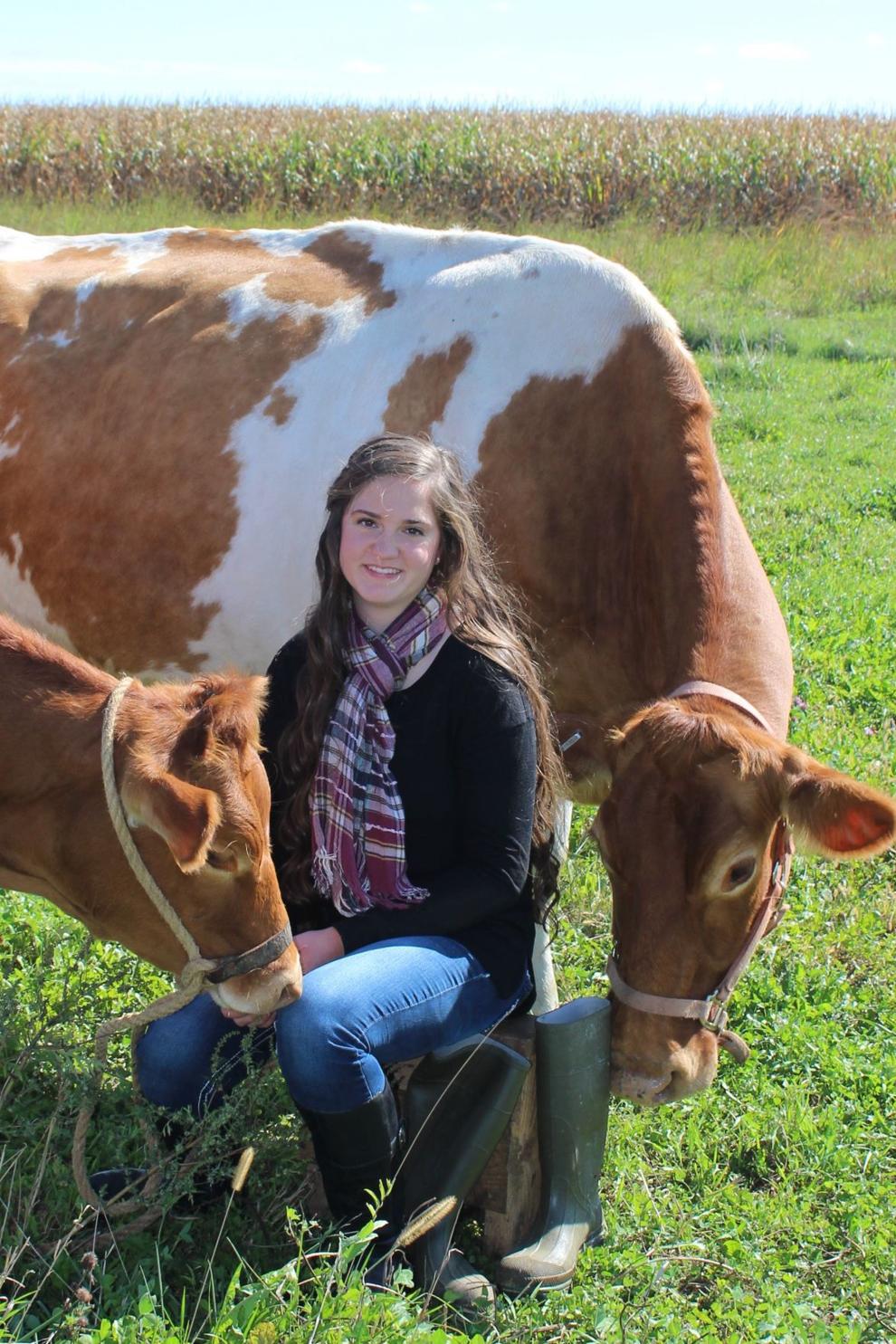 Grace Tobin - Athlete - Mason City
Hailey Blix - Language - Lake Mills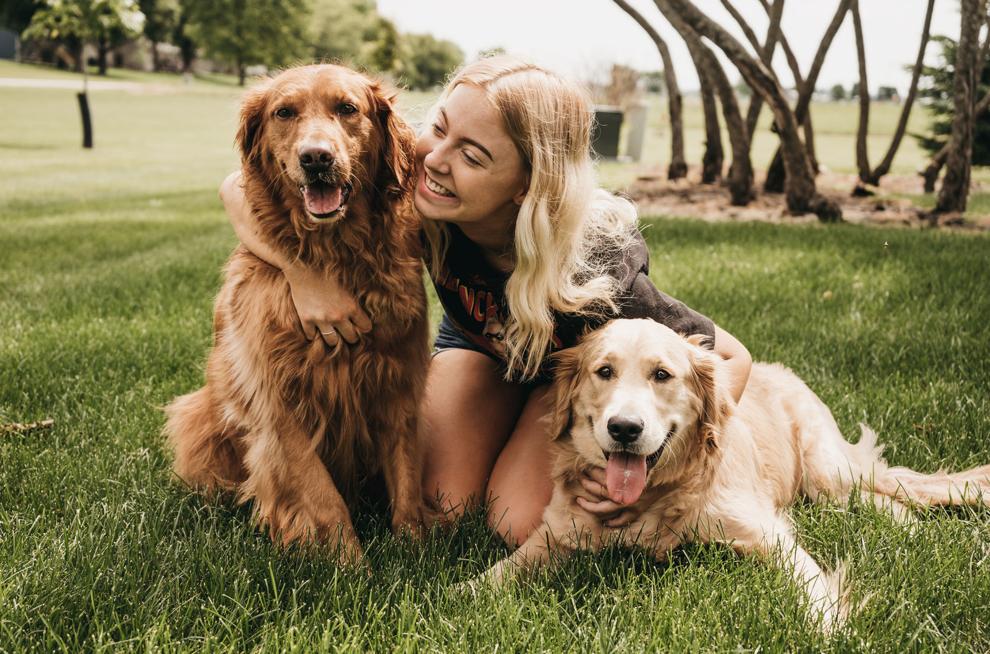 Hailey Worman - Language - Newman Catholic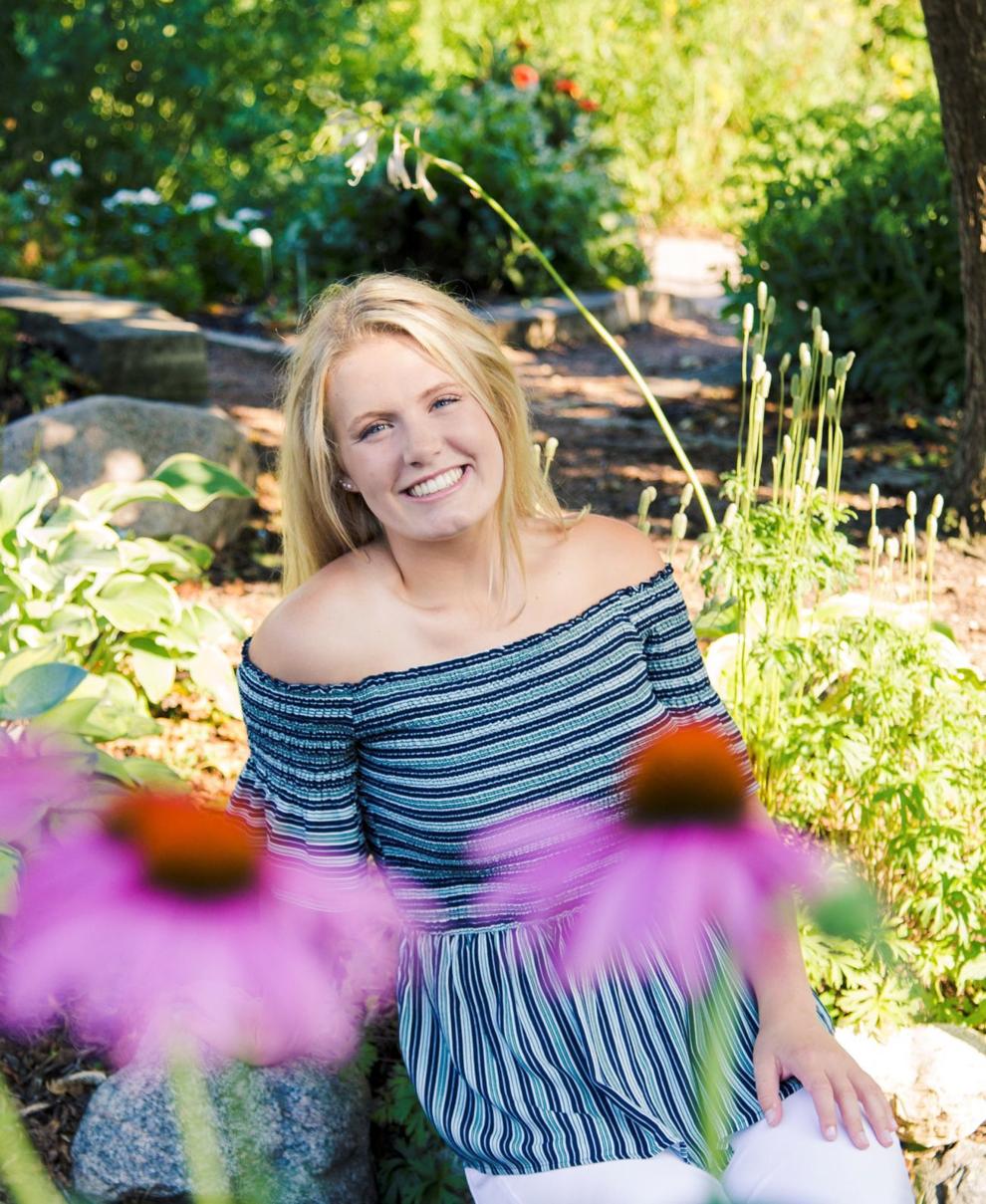 Haley Beminio - Athlete - Belmond-Klemme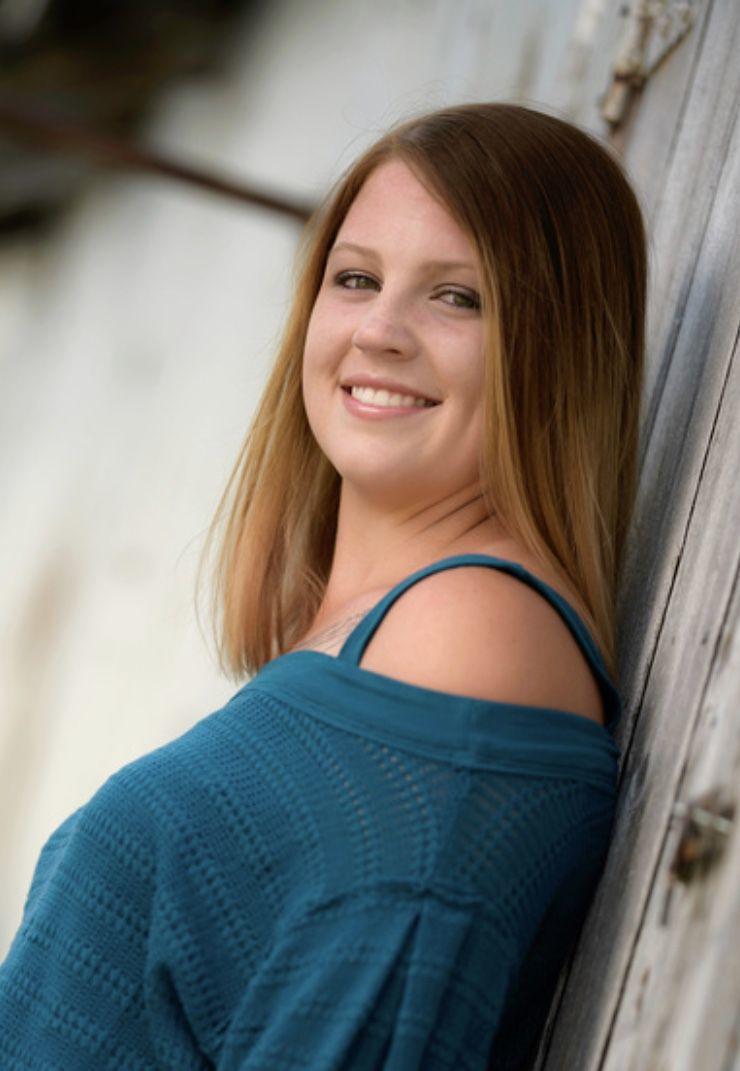 Hannah Main - Athlete - North Iowa High School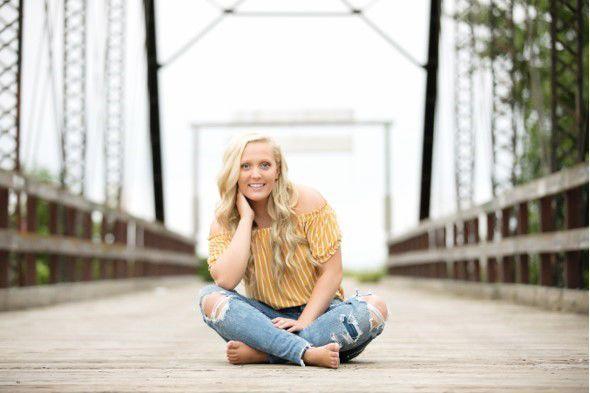 Hannah Patterson - Athlete - St. Ansgar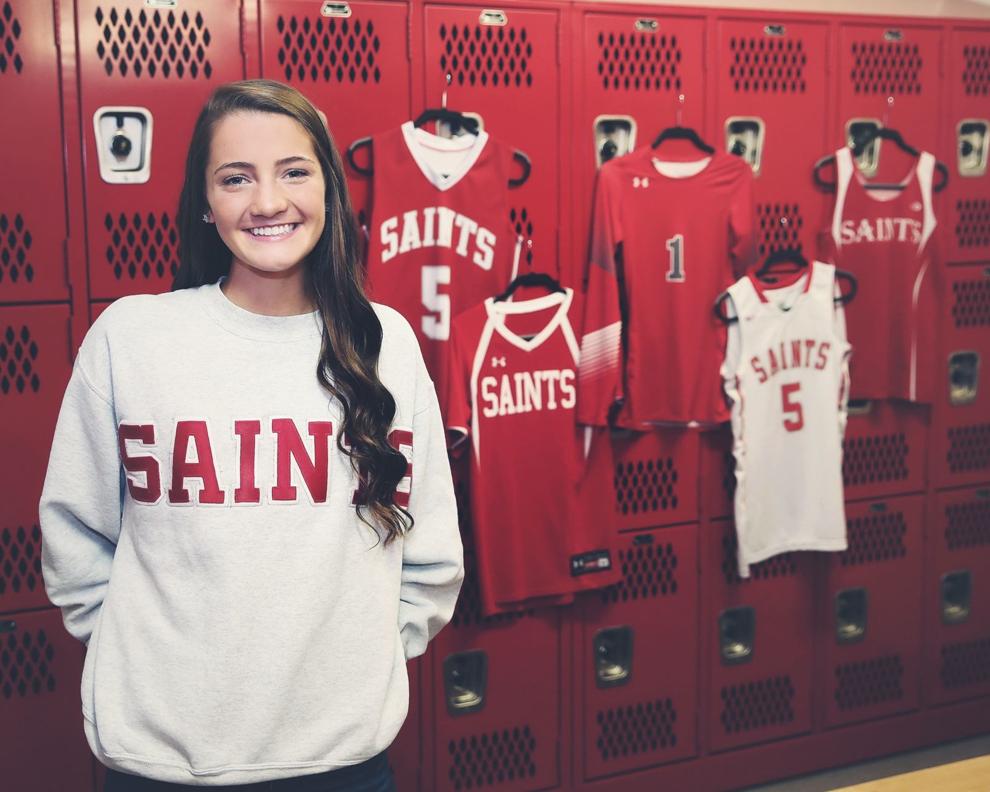 Hannah Thomas - Social Science - Mason City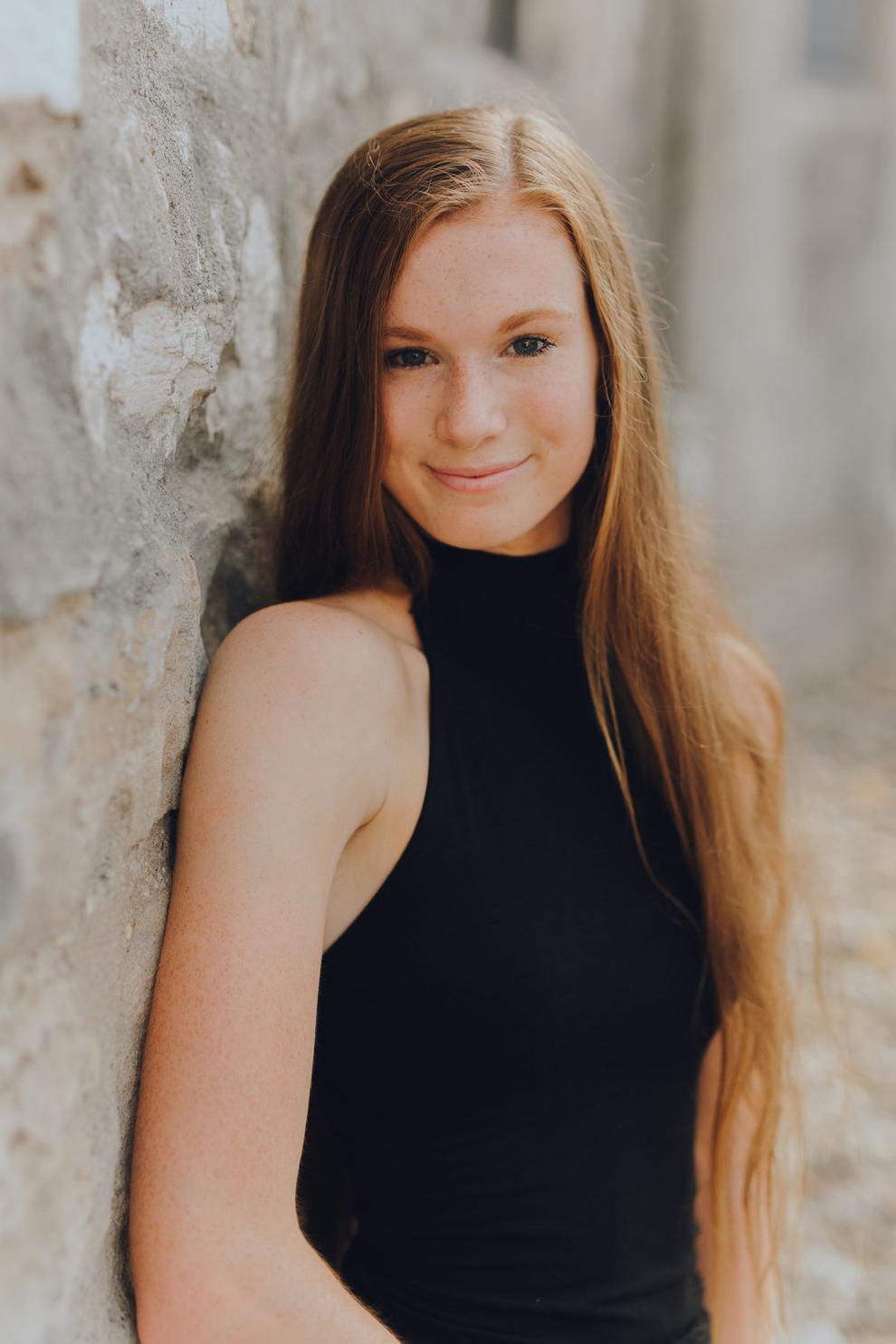 Hunter Kuhlemeier - Social Science - Clear Lake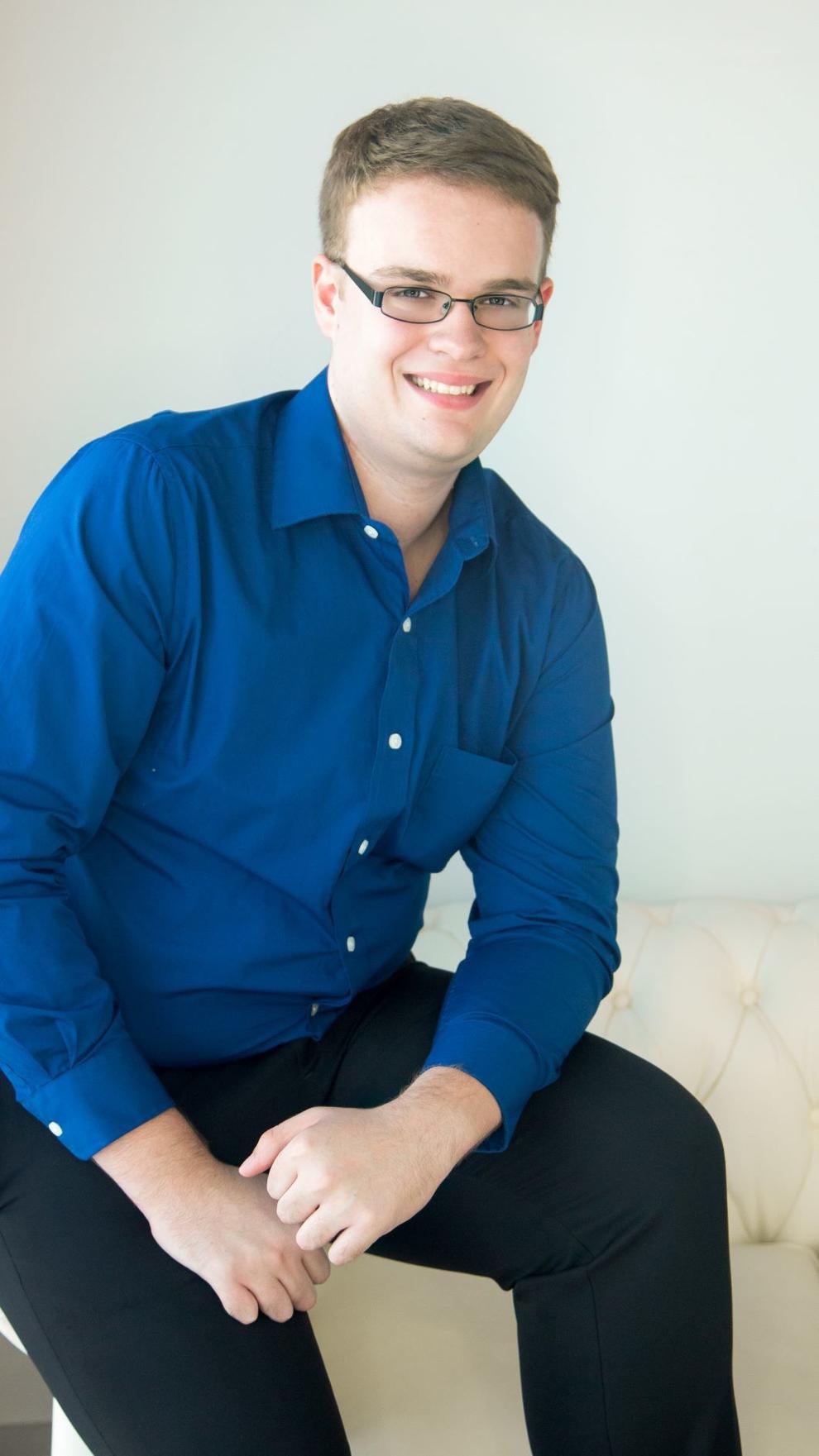 Ian Latham - Athlete - West Fork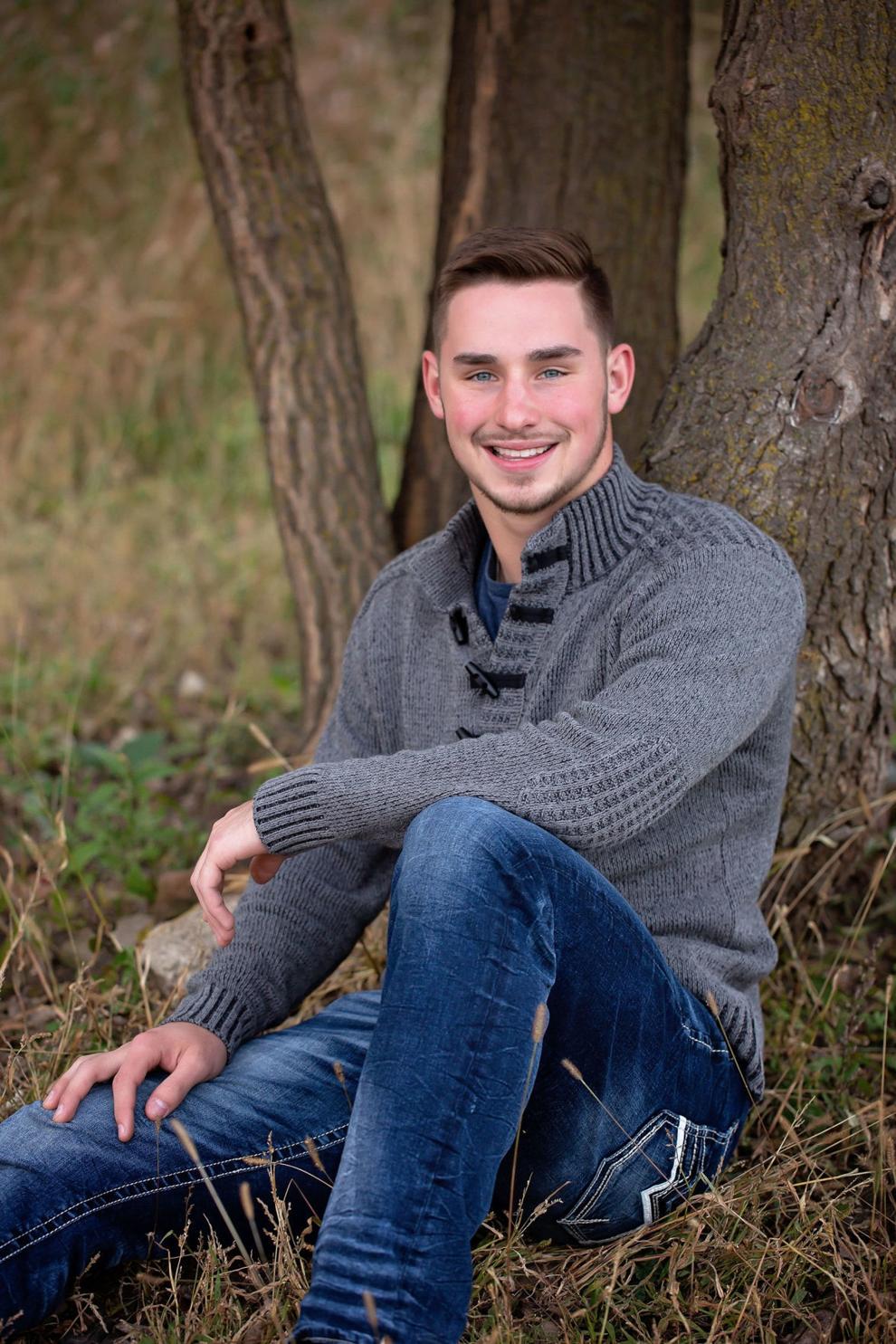 Isaac Swaney - Science - Nashua-Plainfield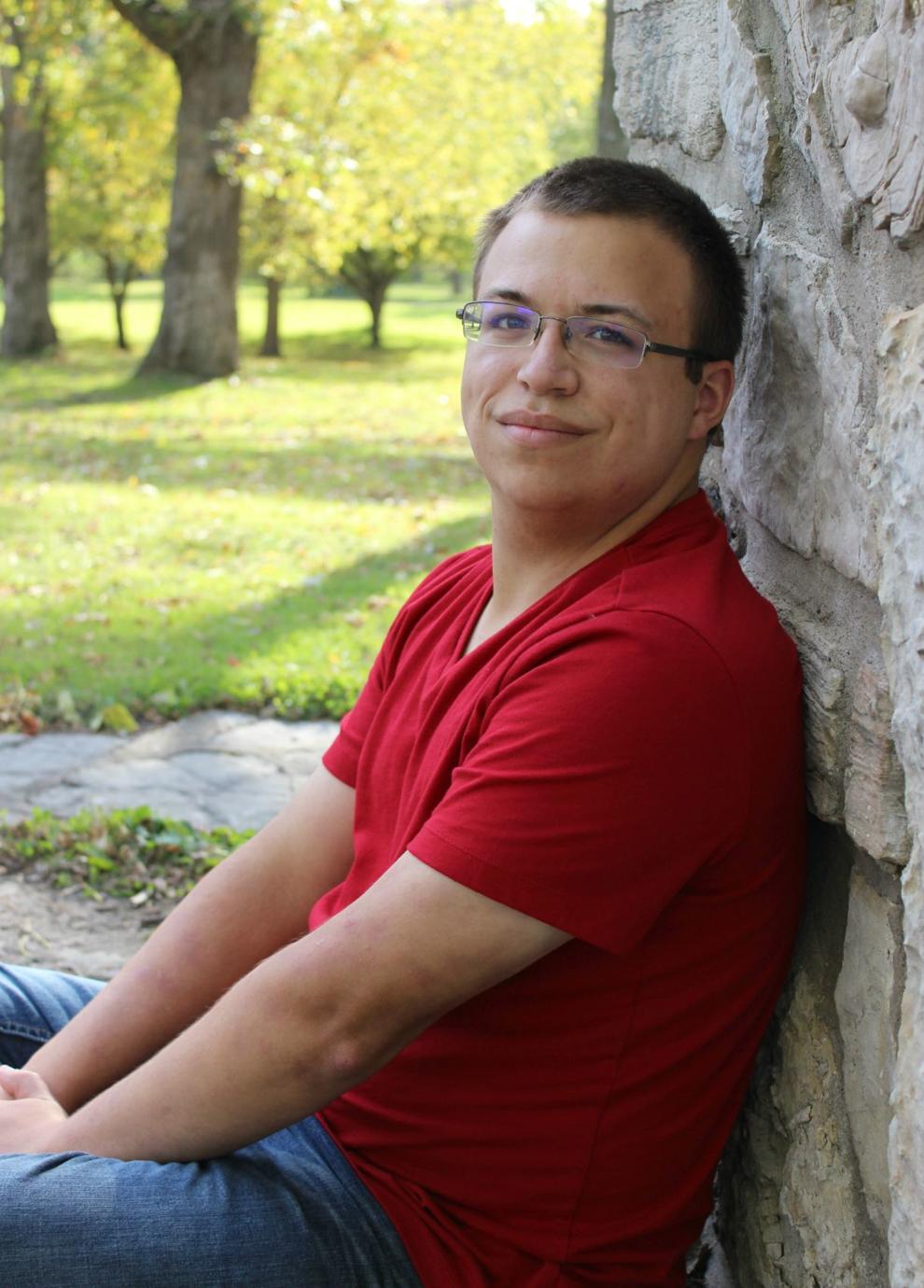 Isabel Redinger - Language - Forest City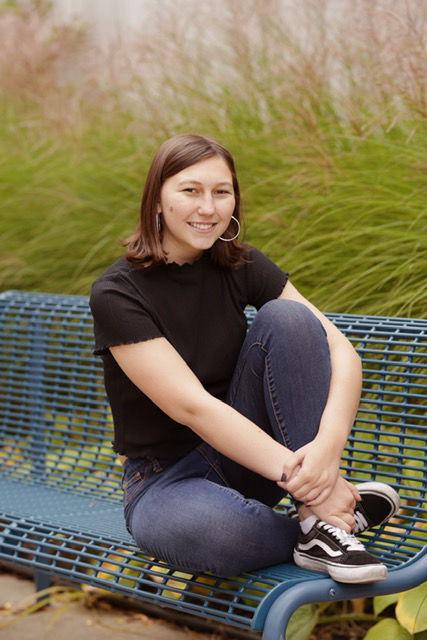 Jaace Weidemann - Athlete - Belmond-Klemme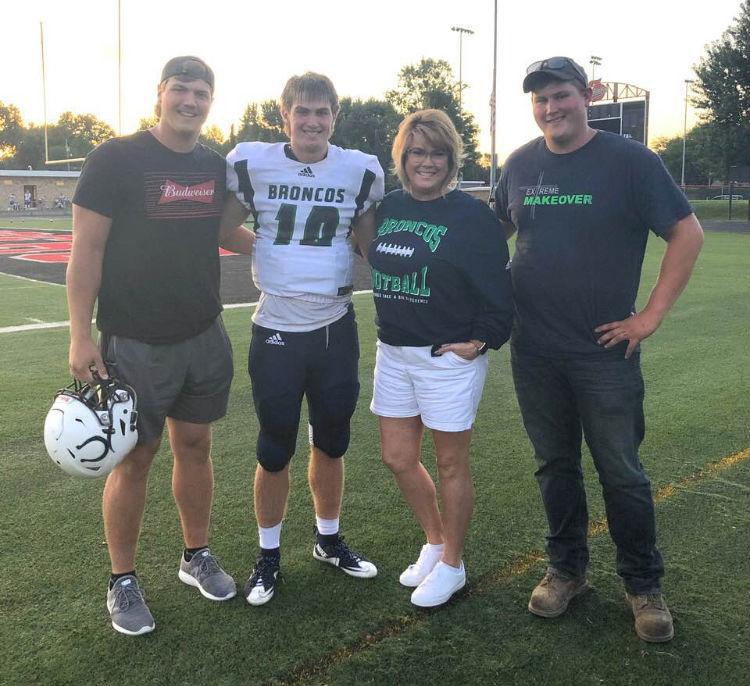 Jack Sievert - Athlete - St. Ansgar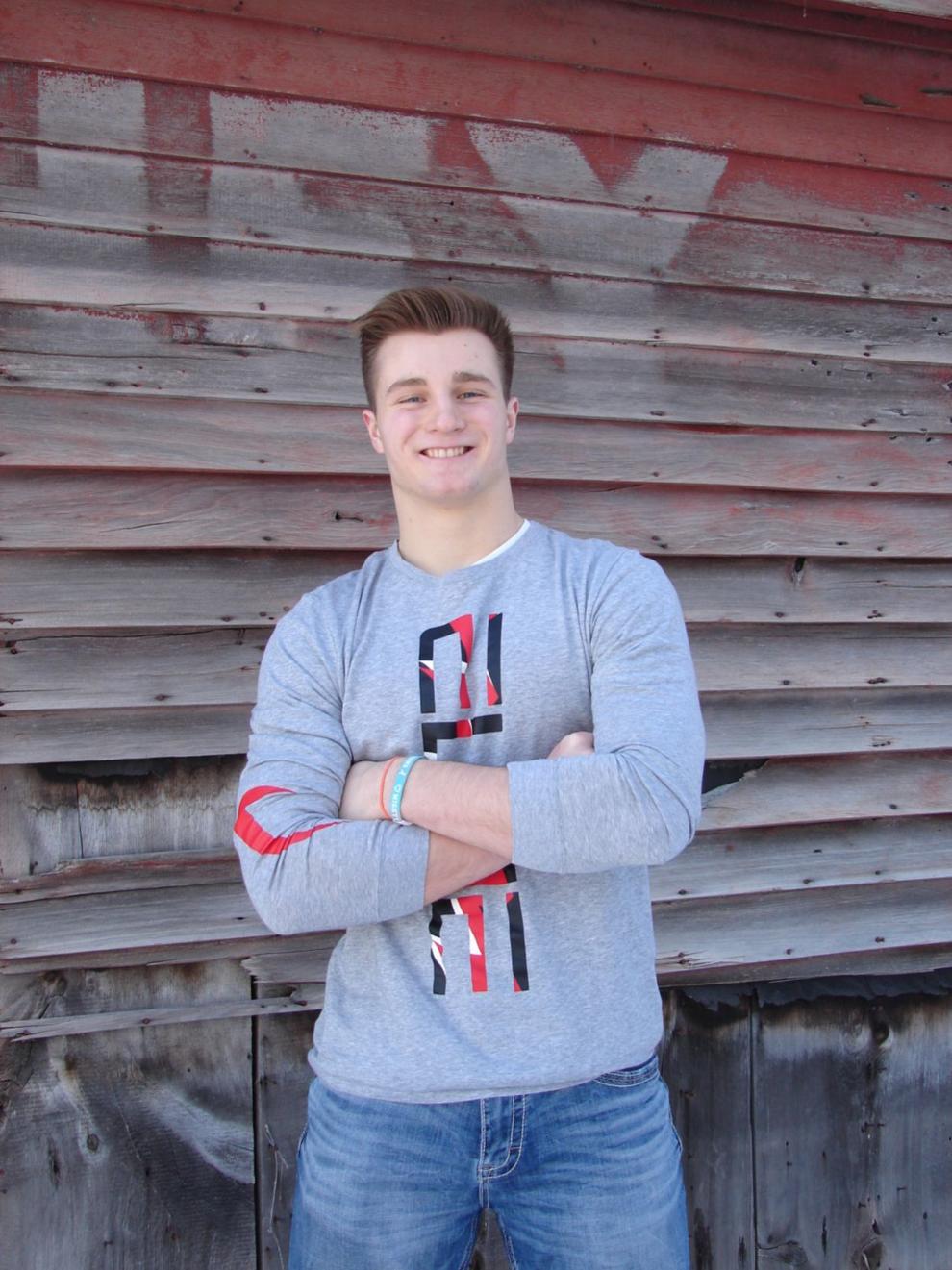 Jackson Loge - Math - Clear Lake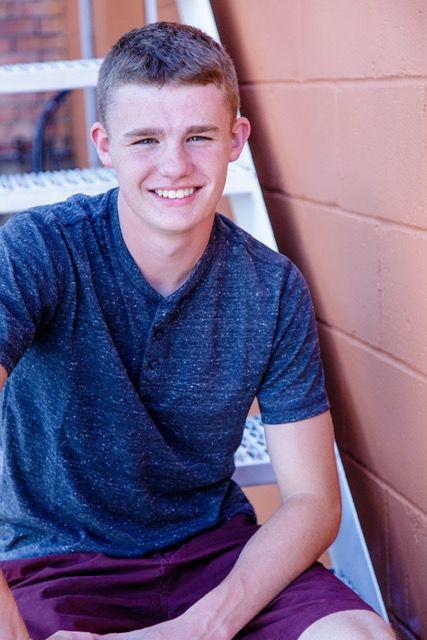 Jacob Adams - Music - Algona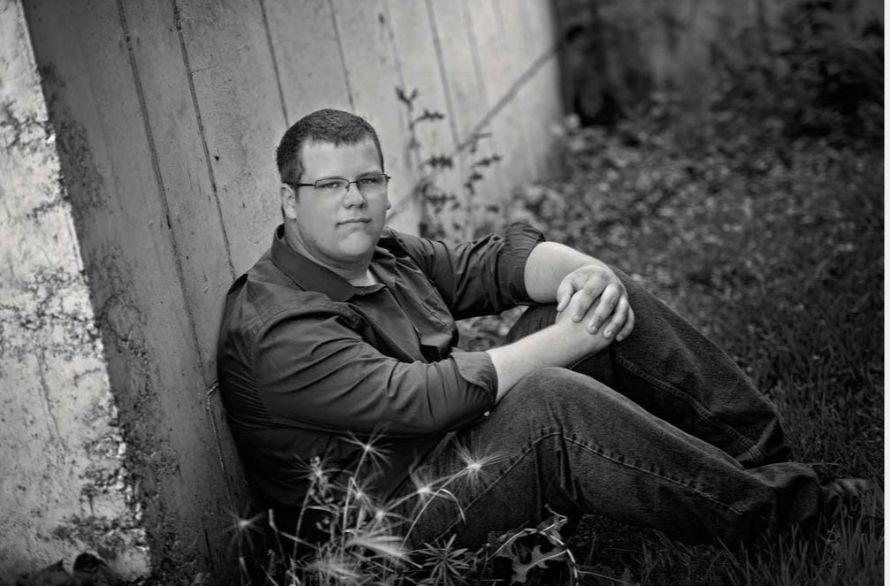 Jacob Leerar - Technical - Garner-Hayfield-Ventura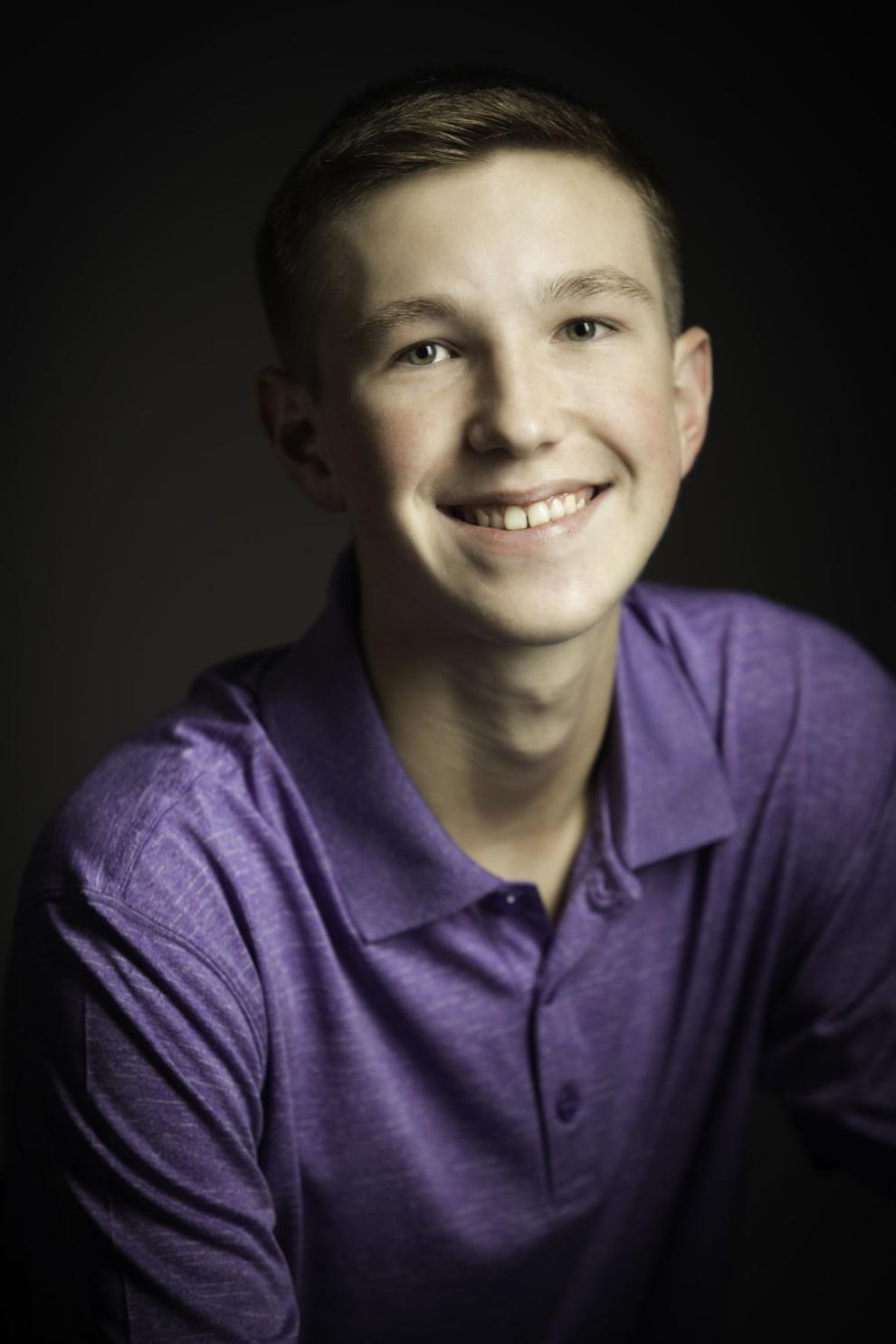 Jacob Mehmen - Math - Mason City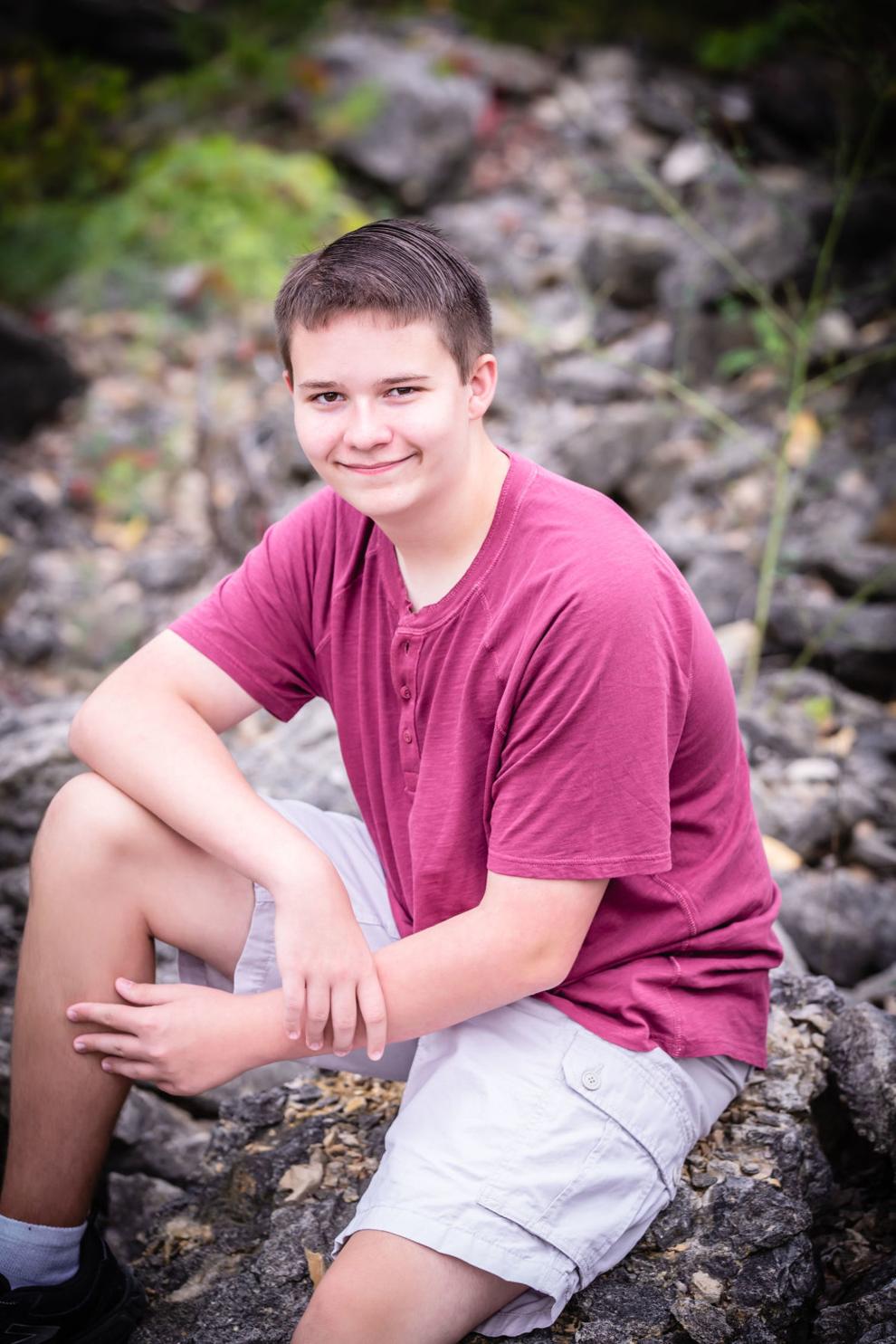 Jadyn North - Arts - St. Ansgar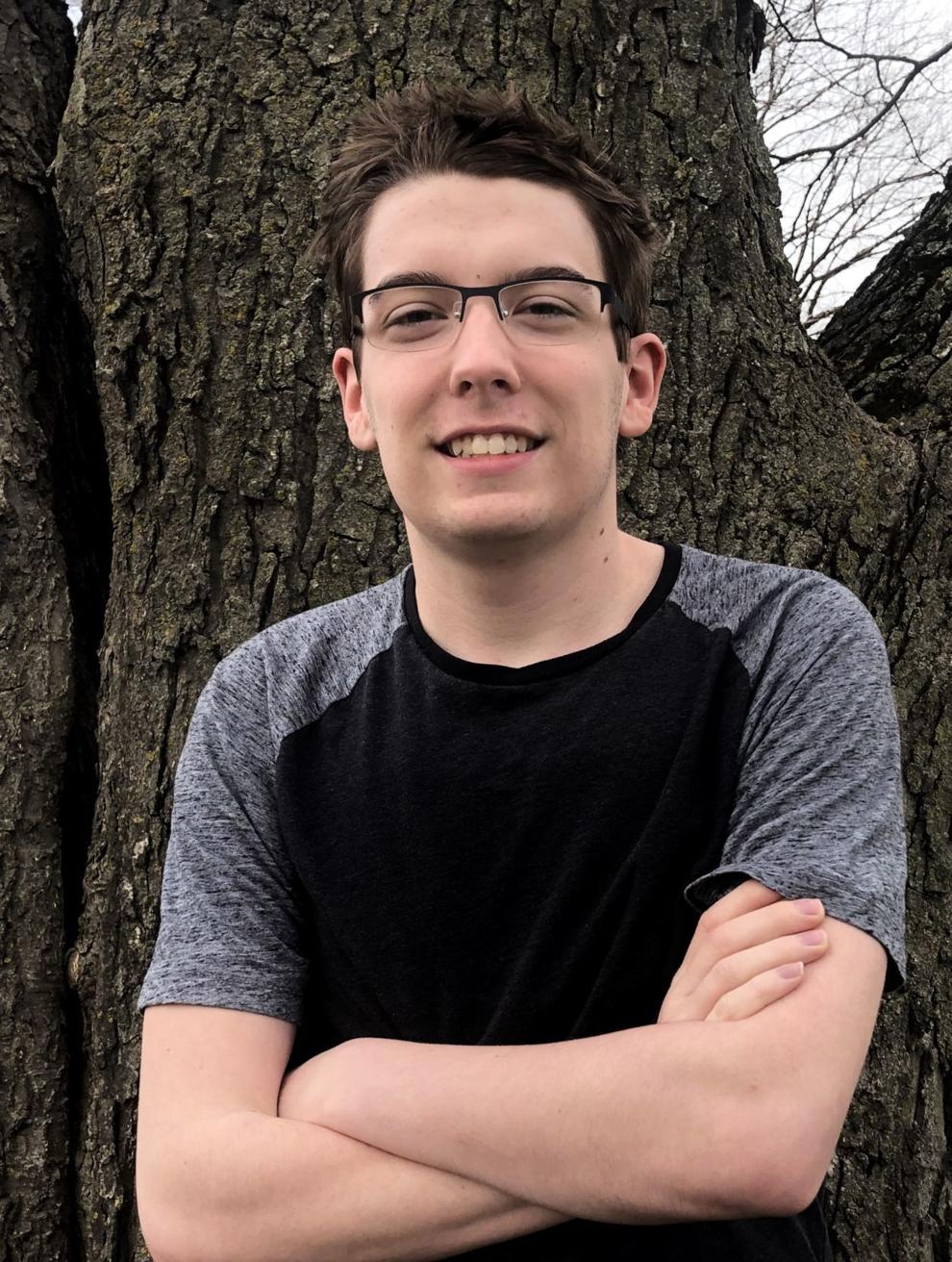 Jaela Parks - Athlete - Northwood-Kensett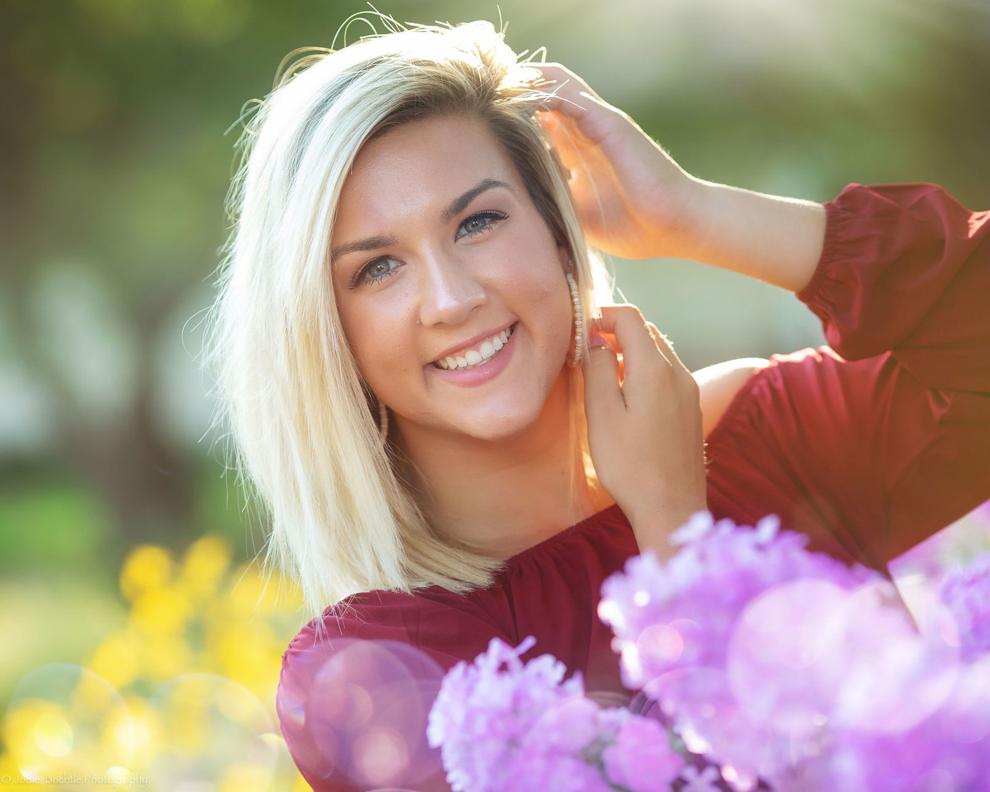 James Minardi - Math - Hampton-Dumont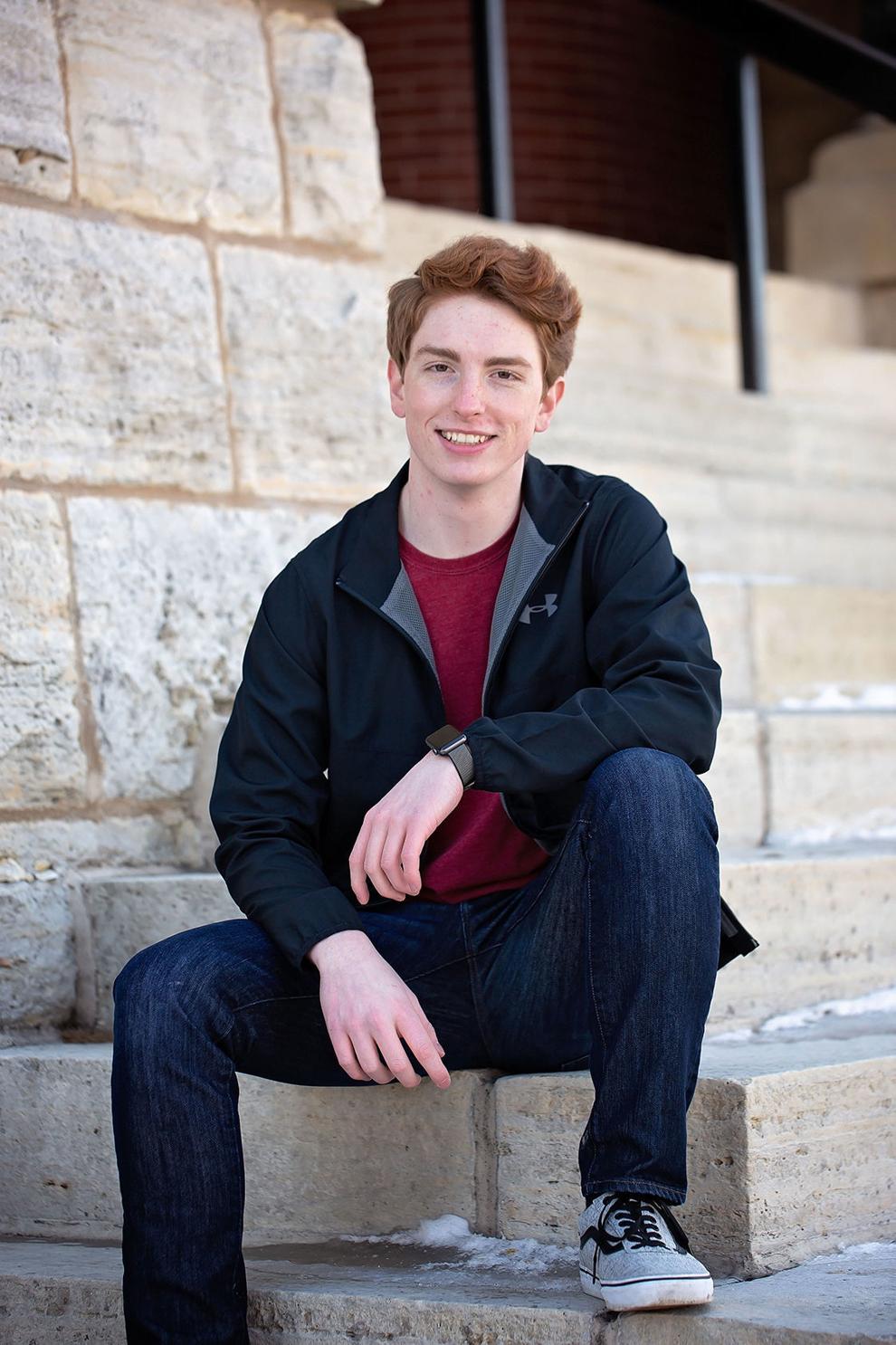 Jasmine Sanasinh - Music - Forest City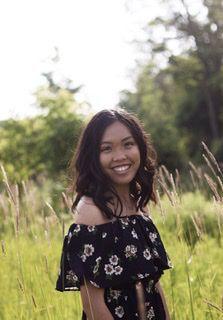 Jason Cecil - Math - Algona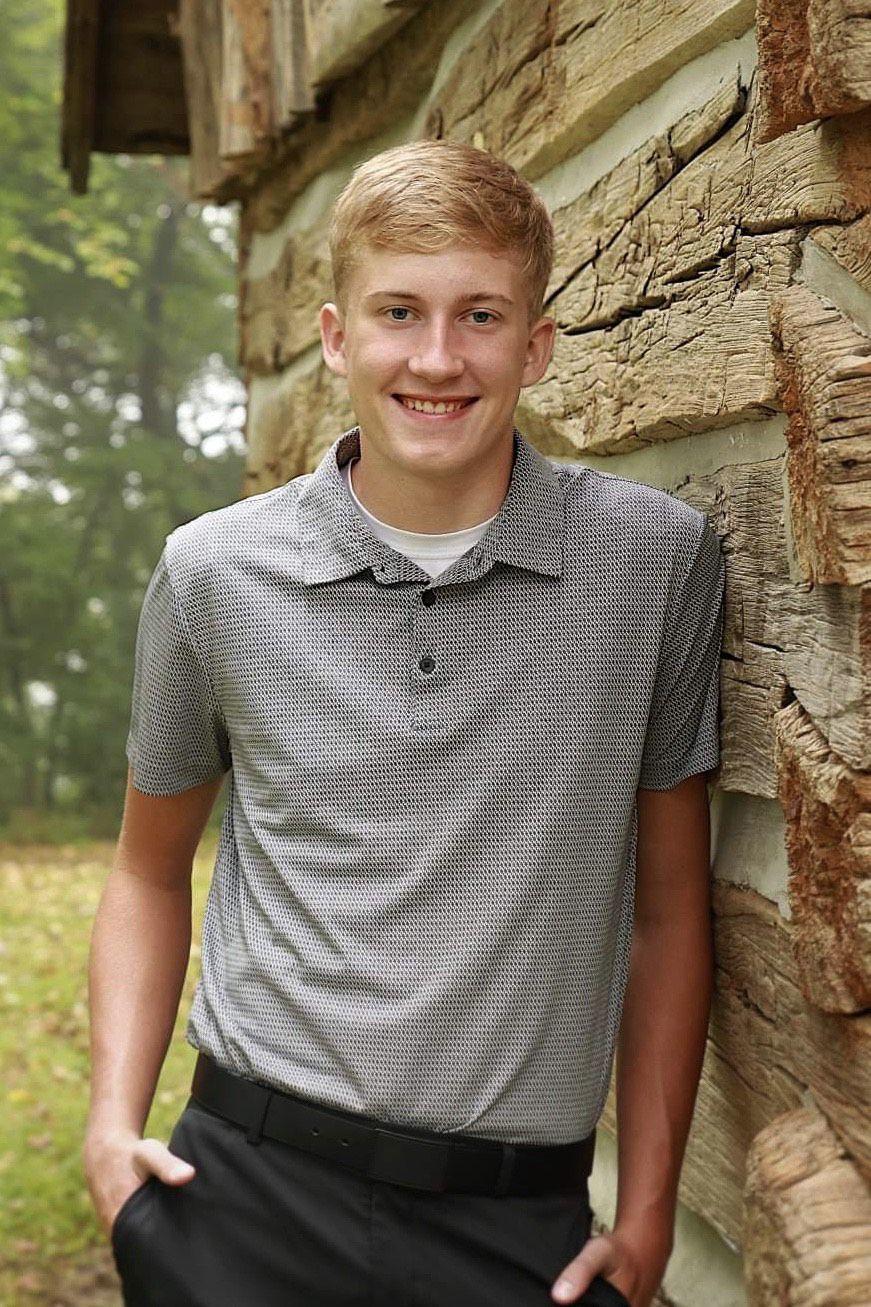 Jaydon Gansen - Math - Belmond-Klemme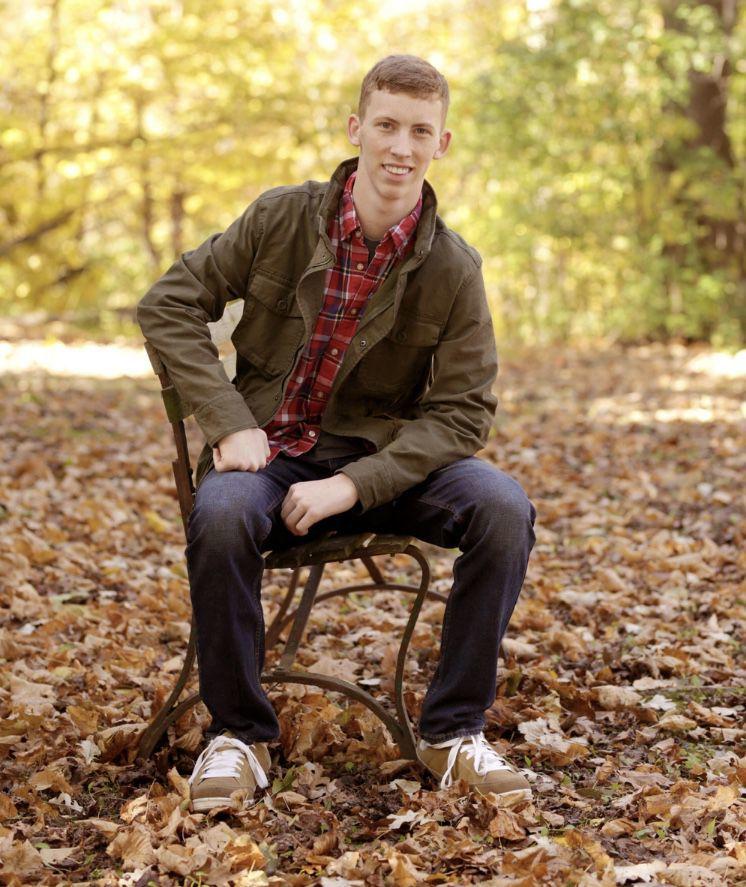 Jaylen DeVries - Athlete - Clear Lake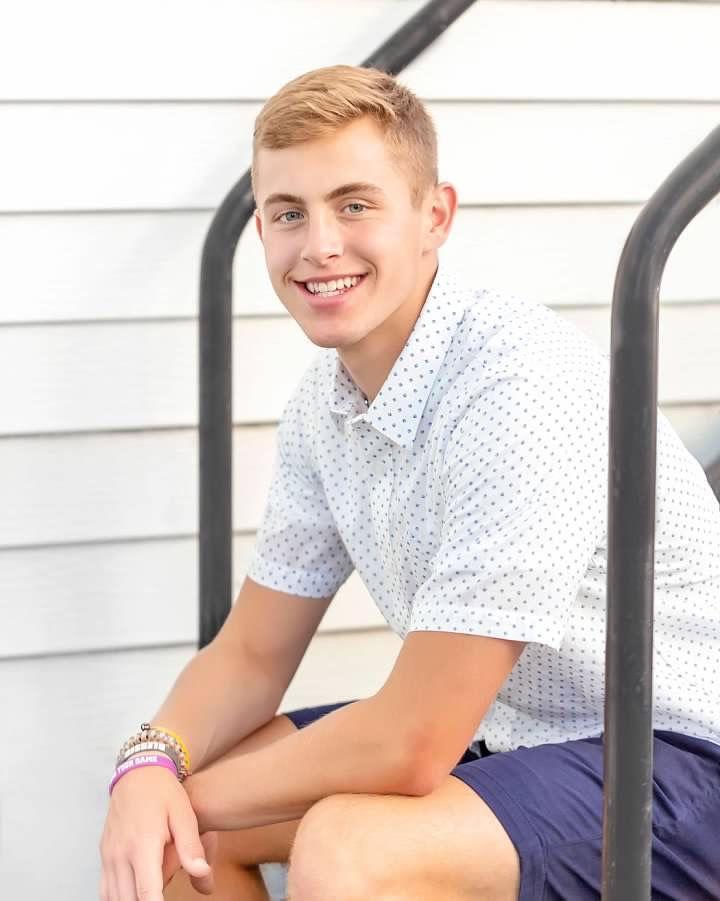 Jayne Levi - Social Science - Nashua-Plainfield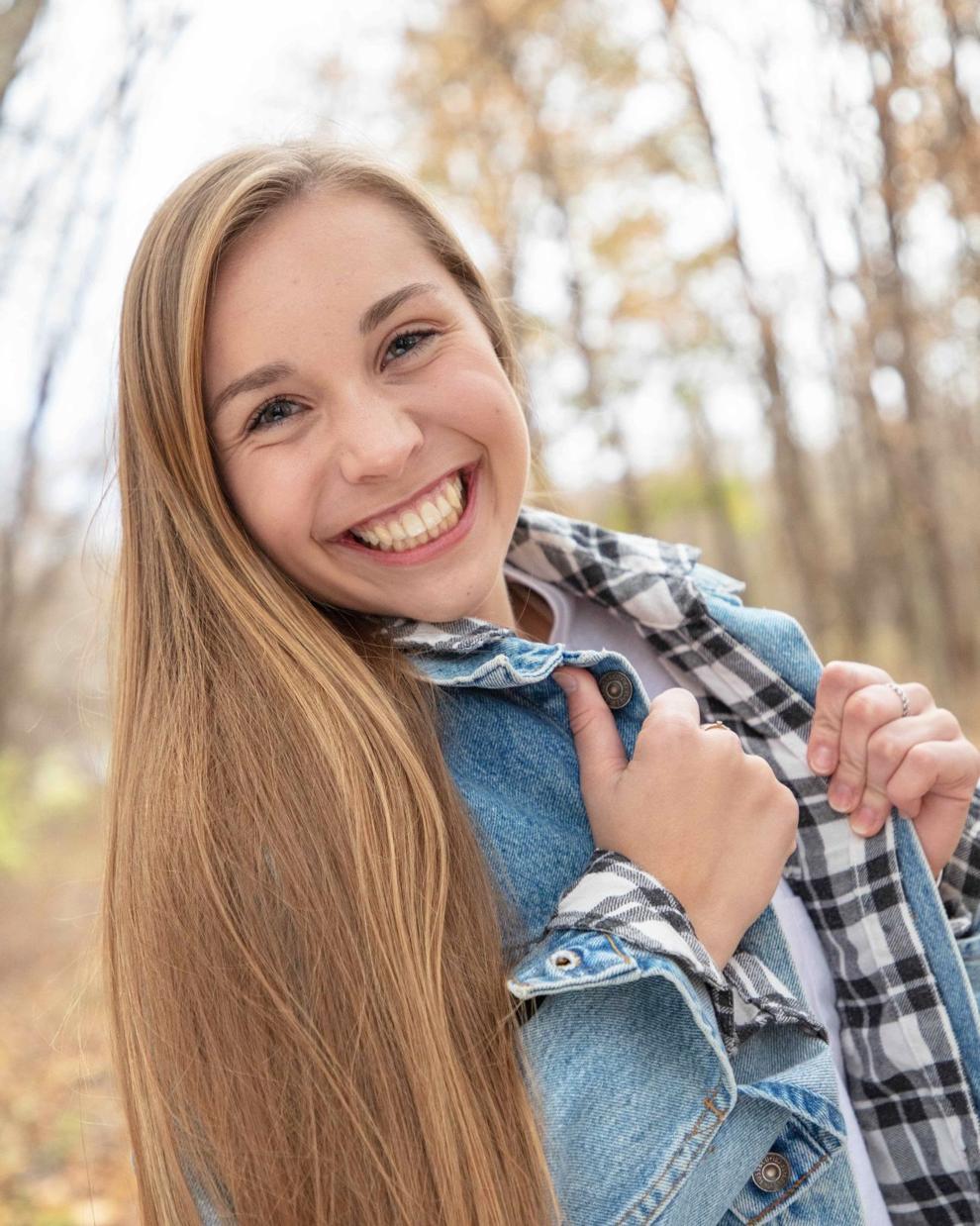 Jennifer Overy - Music - Central Springs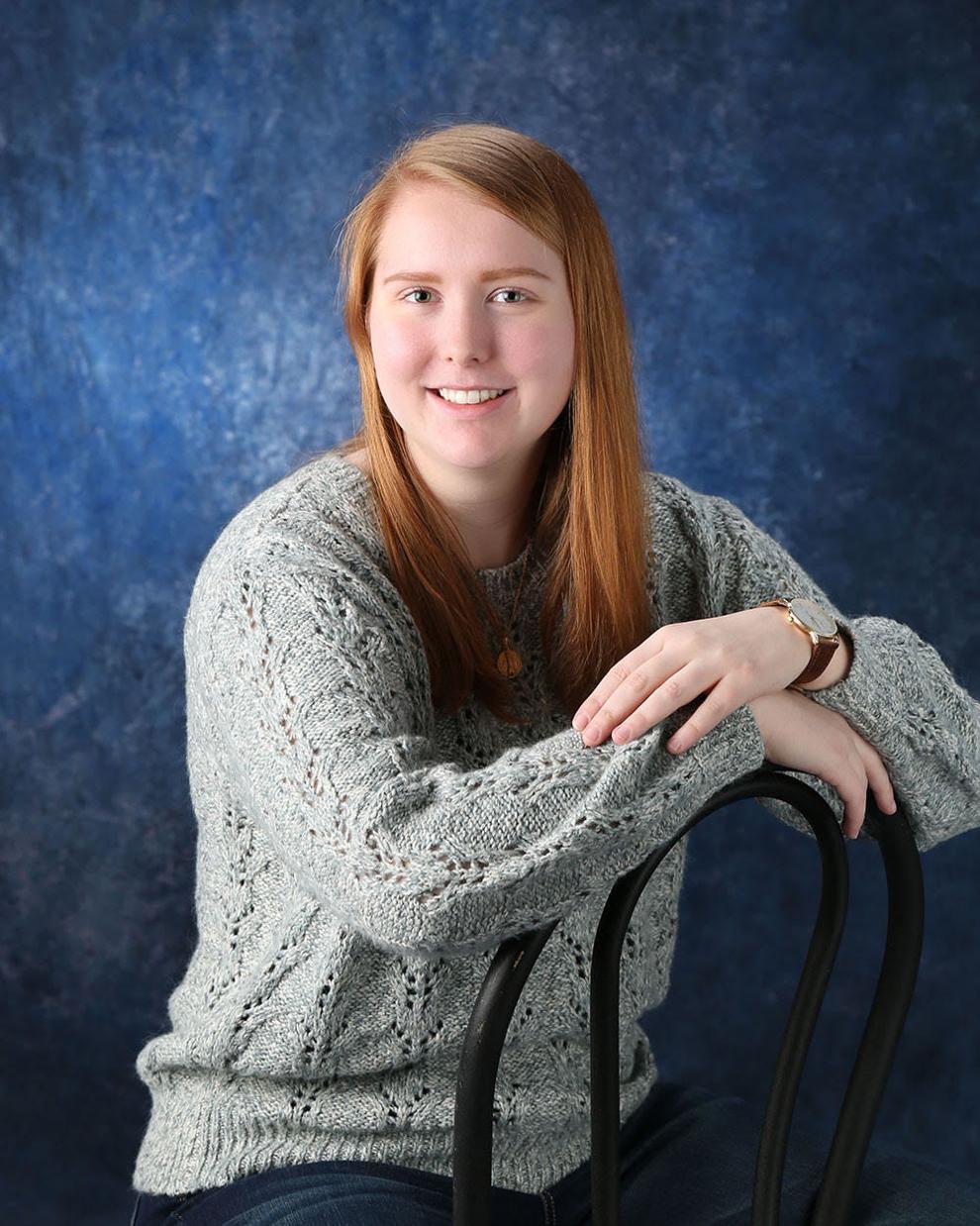 Jessa Gasteiger - Athlete - Lake Mills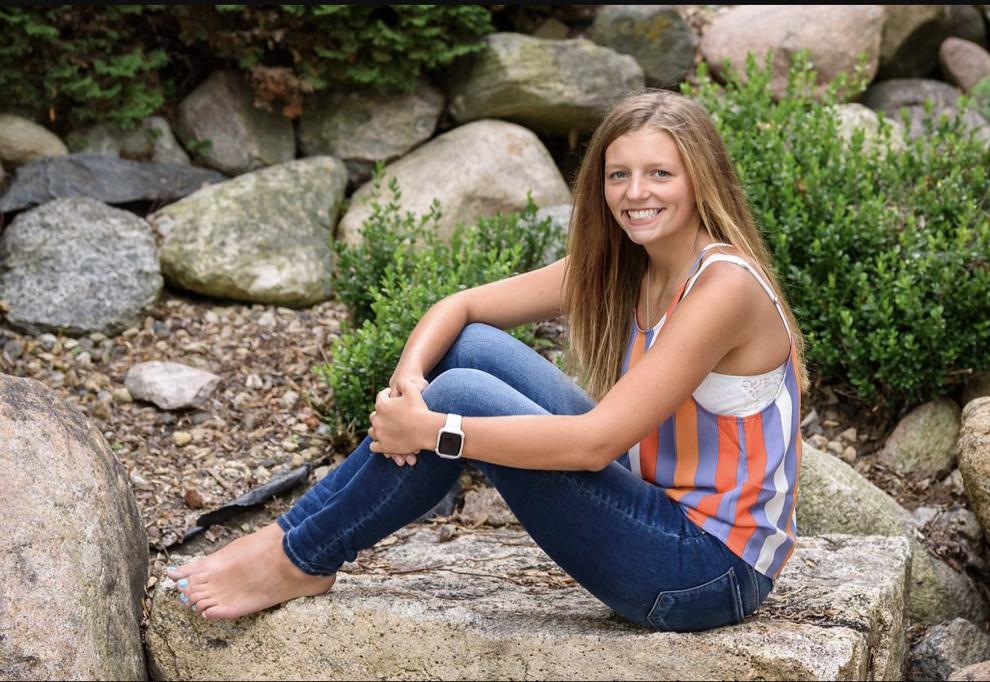 Joe Sullivan - Technical - Osage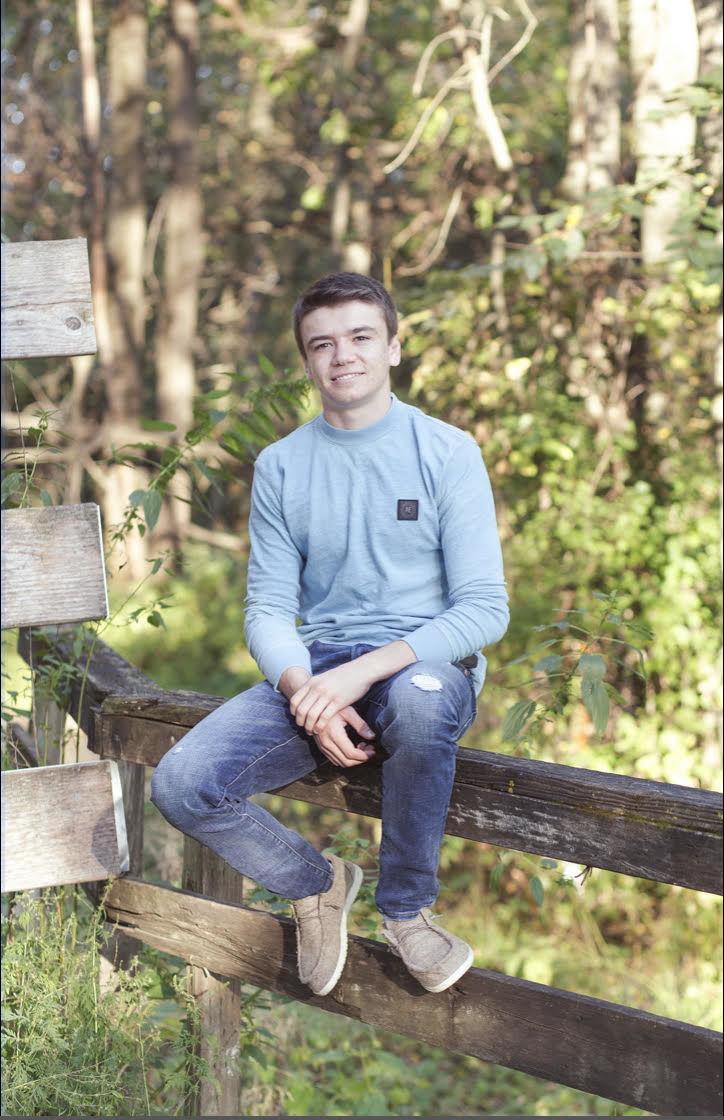 John May - Technical - St. Ansgar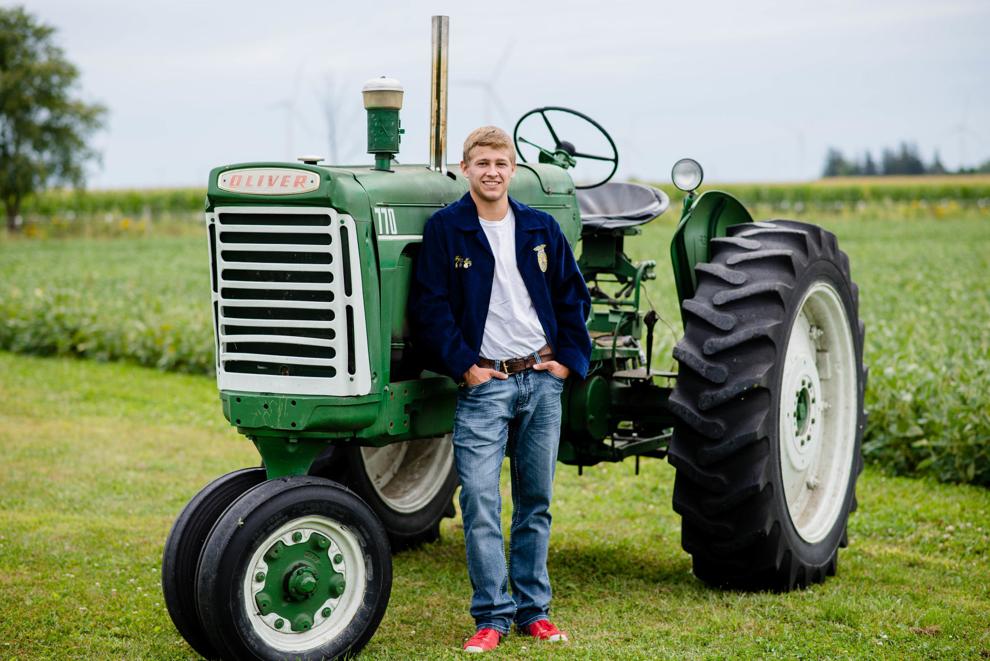 Jonah Christianson - Social Science - Belmond-Klemme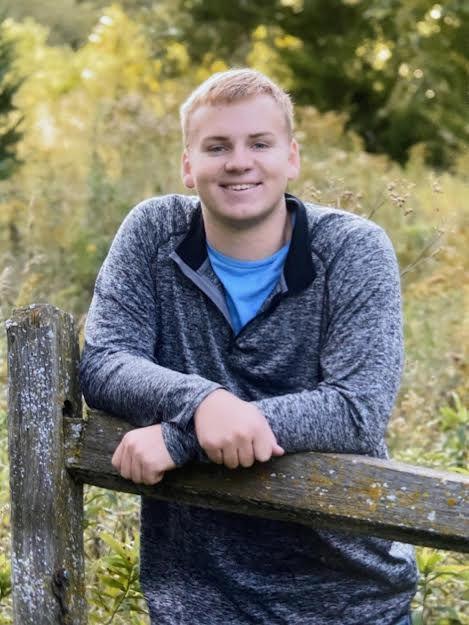 Jordan Klueber - Language - Nashua-Plainfield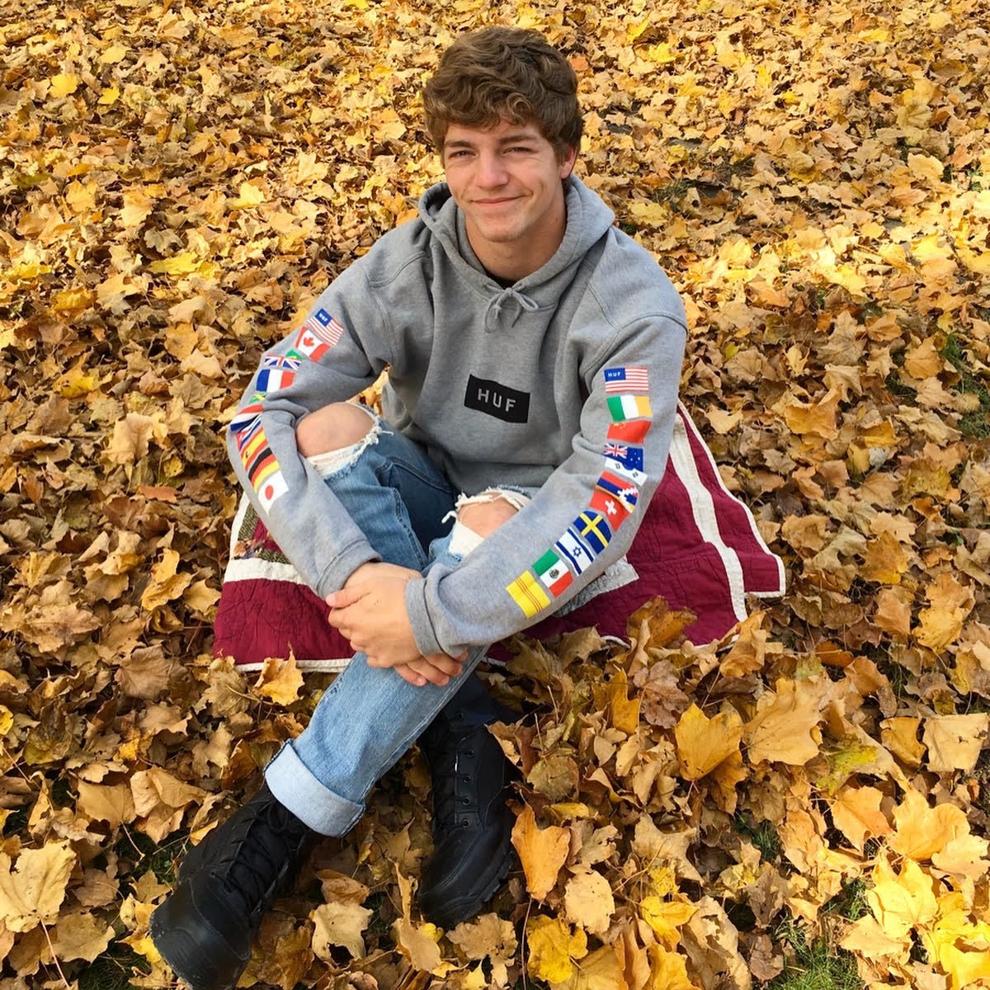 Josh Staley - Music - St. Ansgar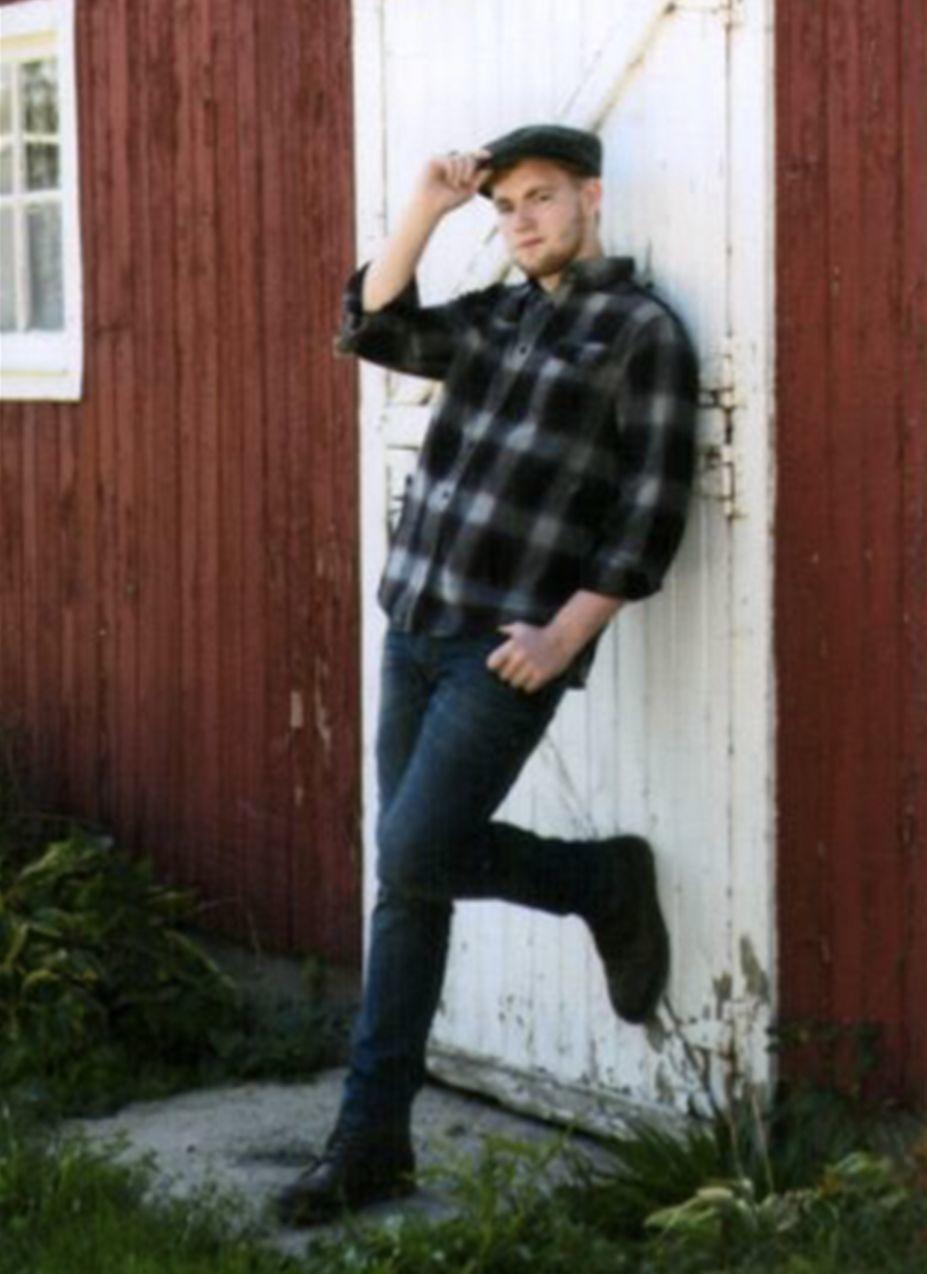 Joshua Olson - Science - Forest City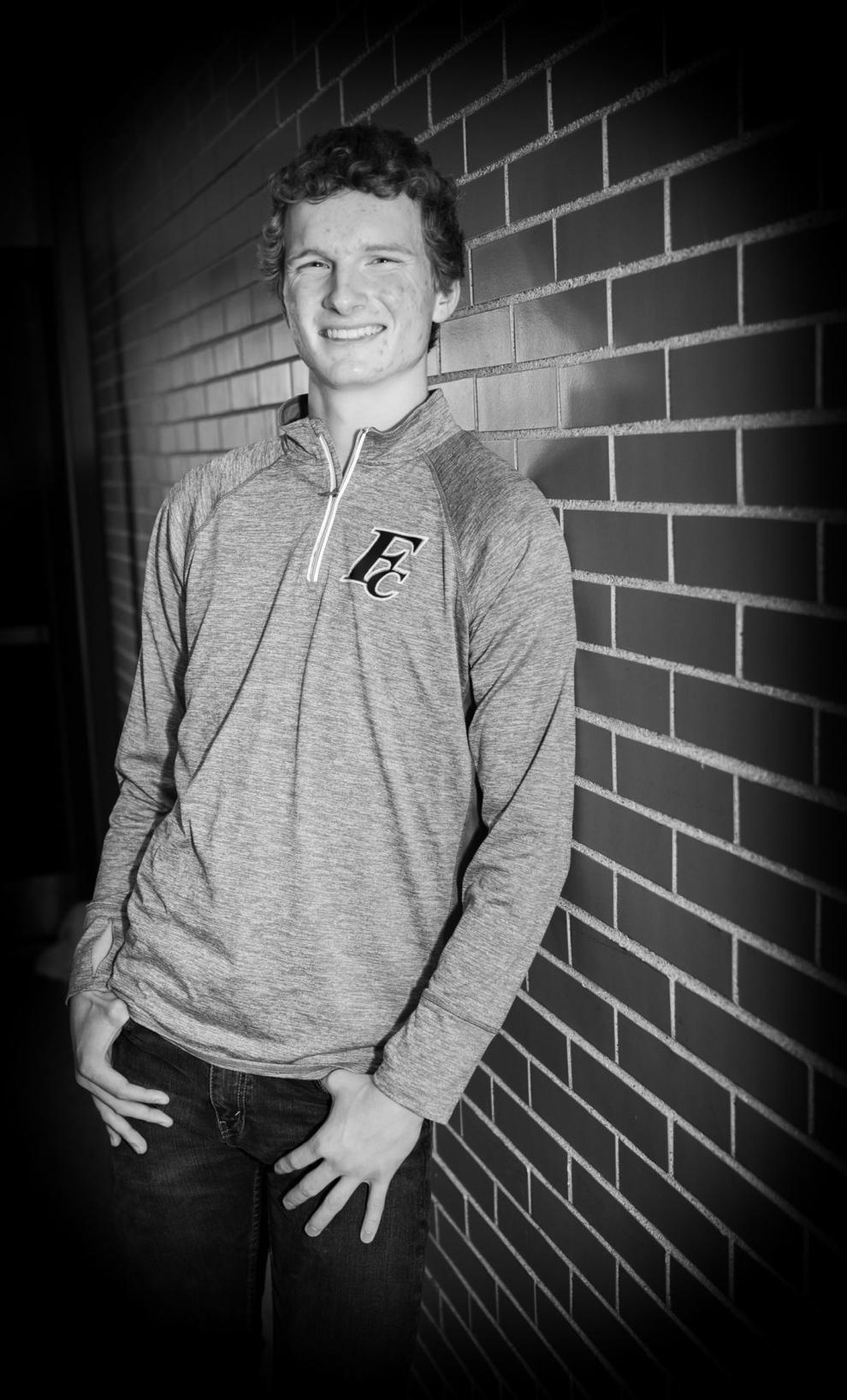 Judge Losee - Athlete - Riceville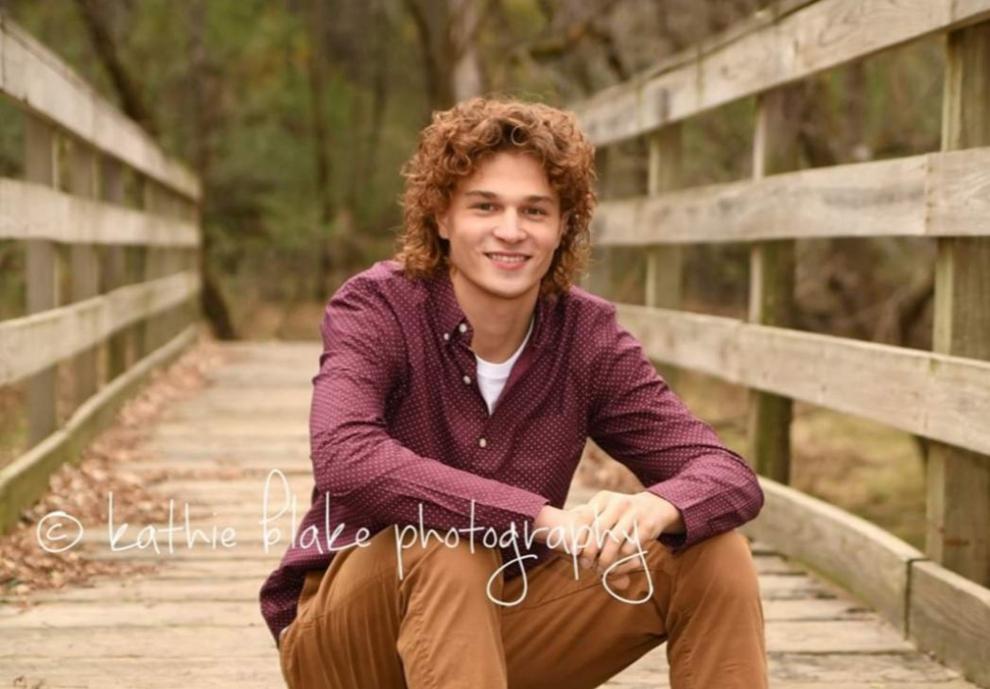 Kaitlyn Walthall - Music - Mason City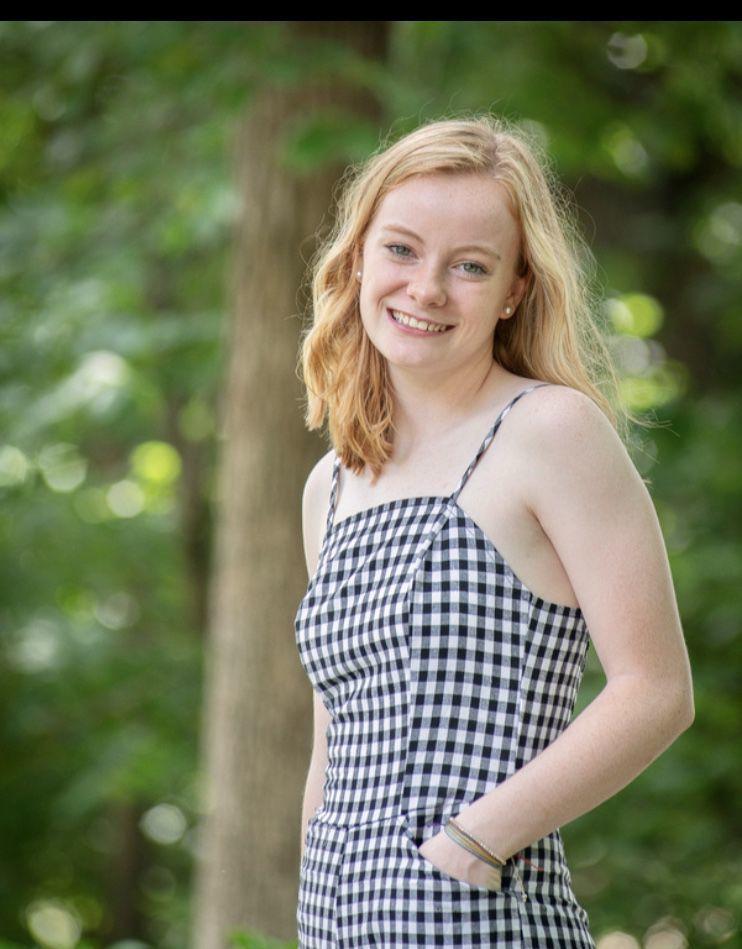 Kara Branstad - Arts - Clear Lake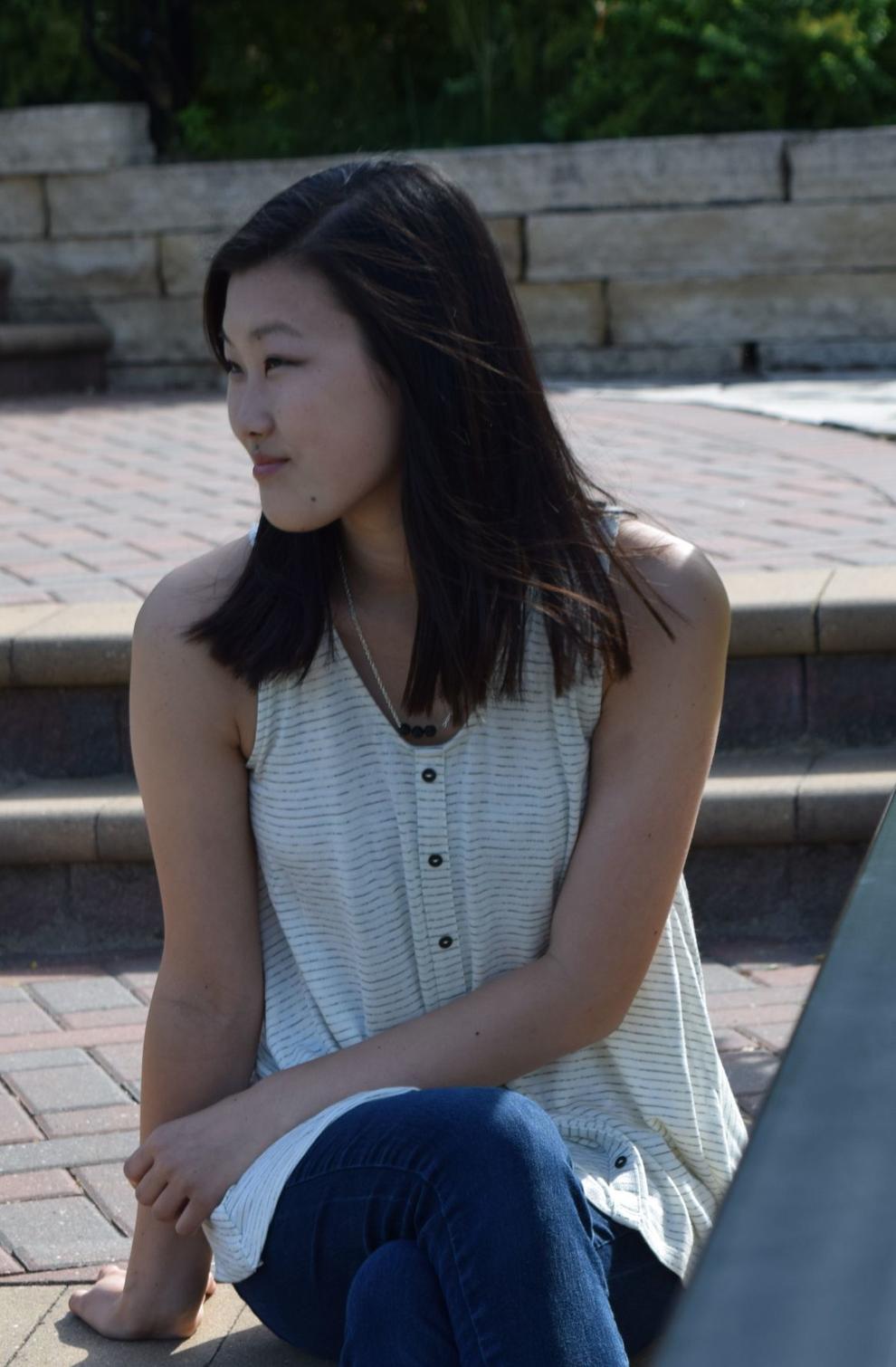 Katey Tegtmeyer - Arts - West Hancock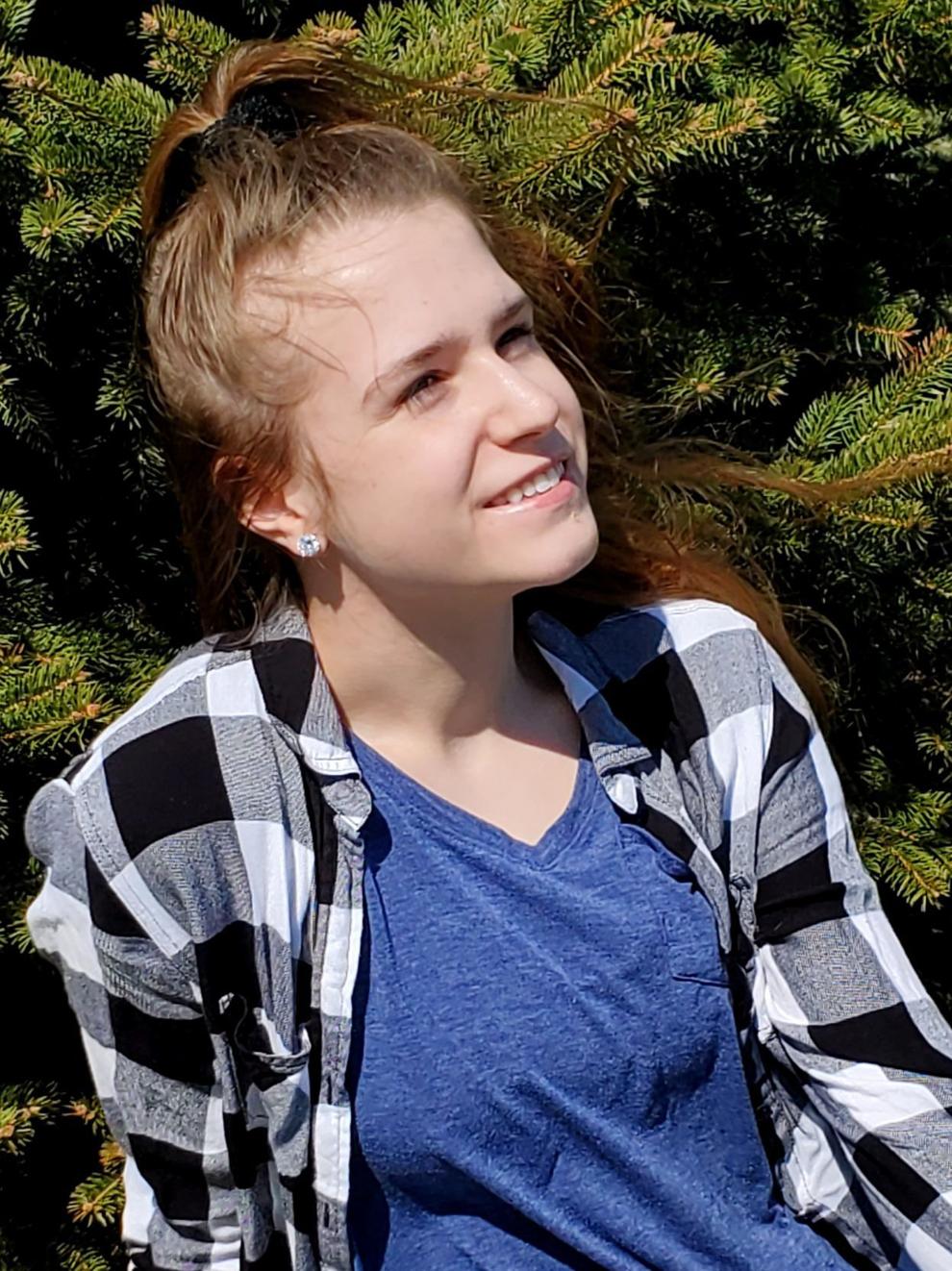 Kayla Carroll - Arts - Rudd-Rockford-Marble Rock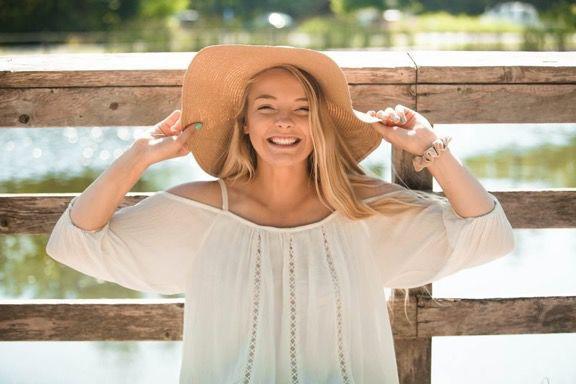 Kayley Kelley - Athlete - Central Springs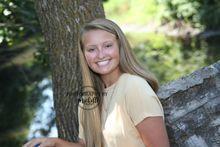 Kevin Aberg - Math - Forest City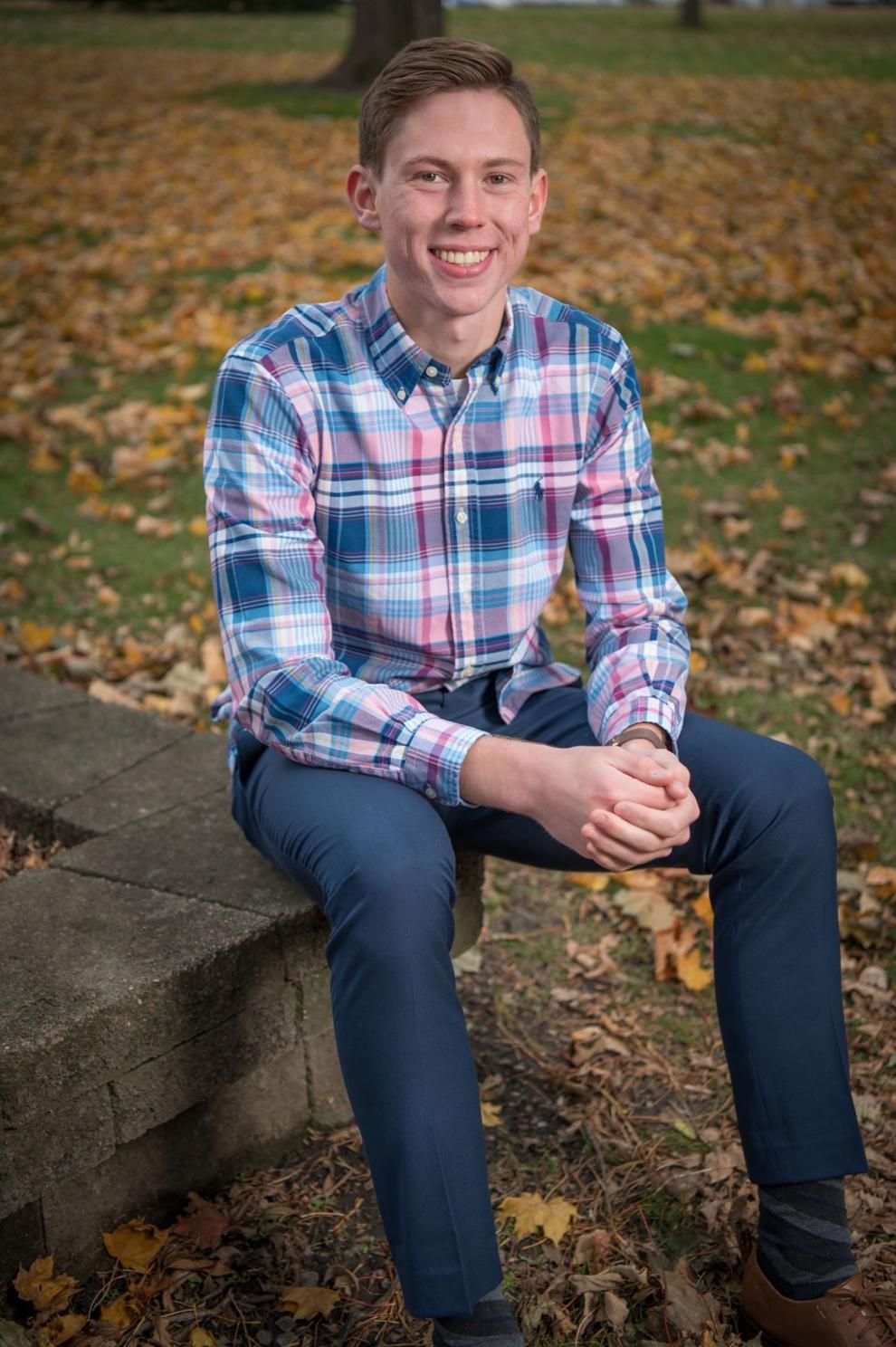 Kevin Jordan - Math - Riceville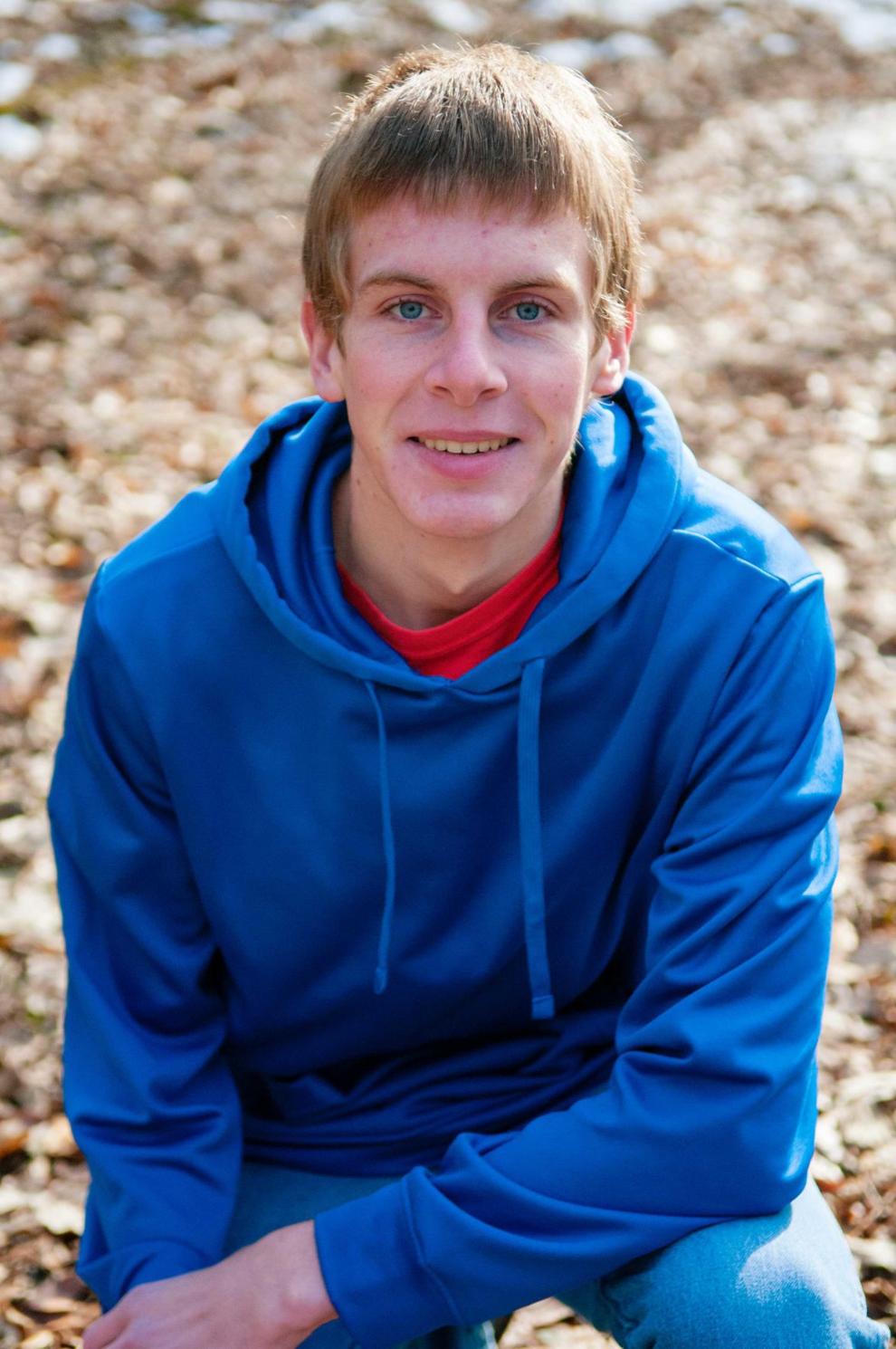 Kollyn Lentz - Math - Nashua-Plainfield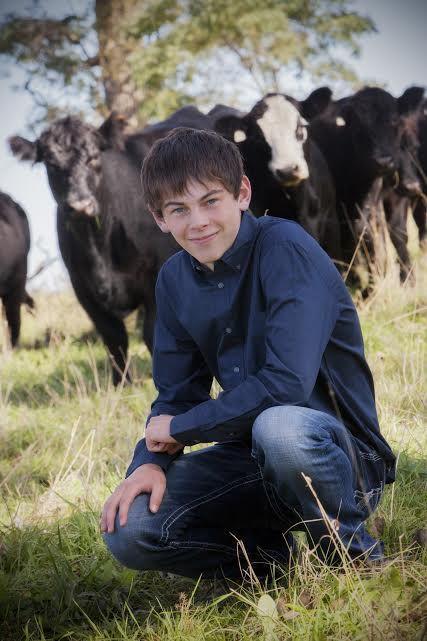 Kristian Gunderson - Athlete - Forest City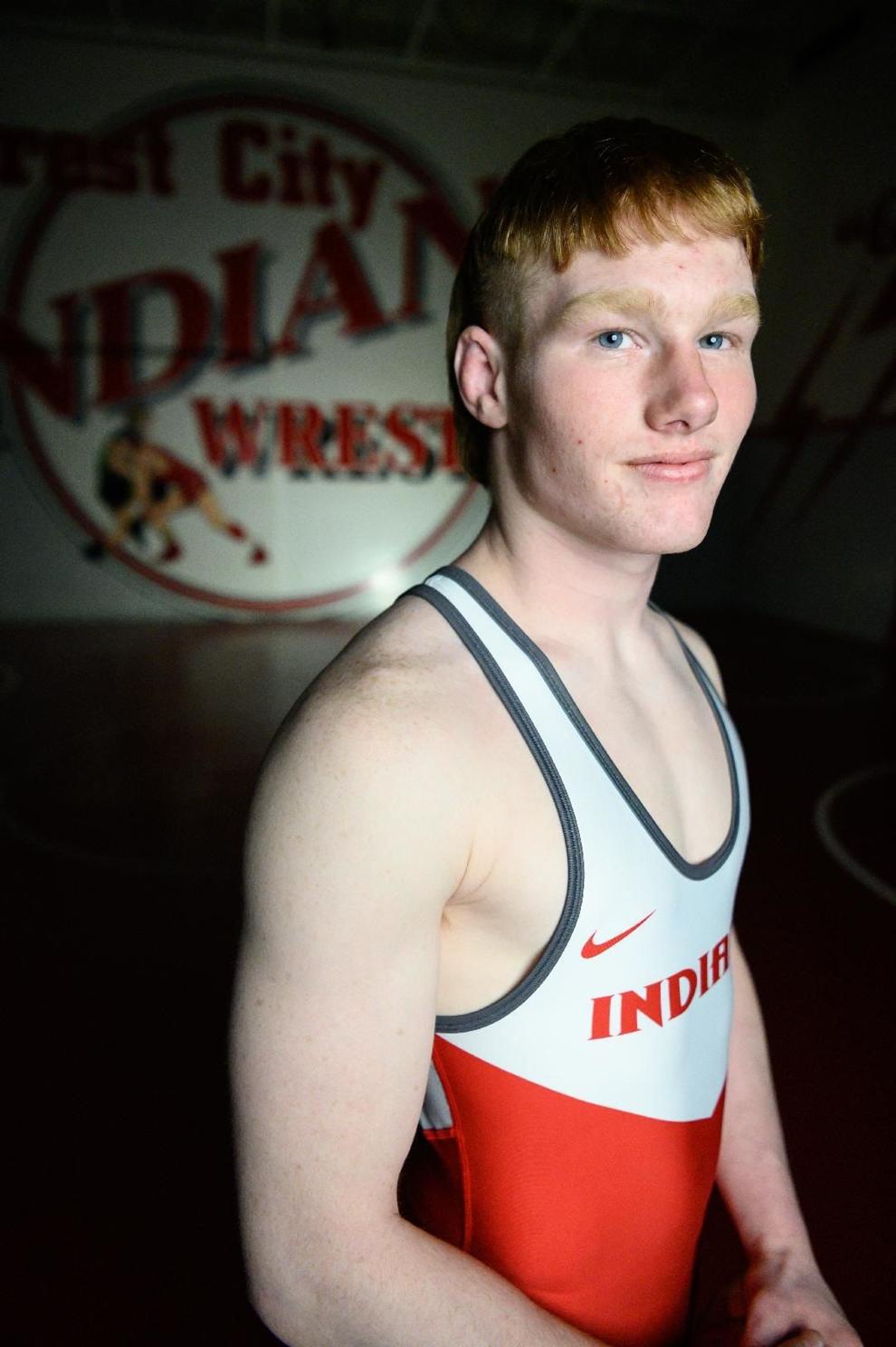 Kylie Laudner - Science - West Fork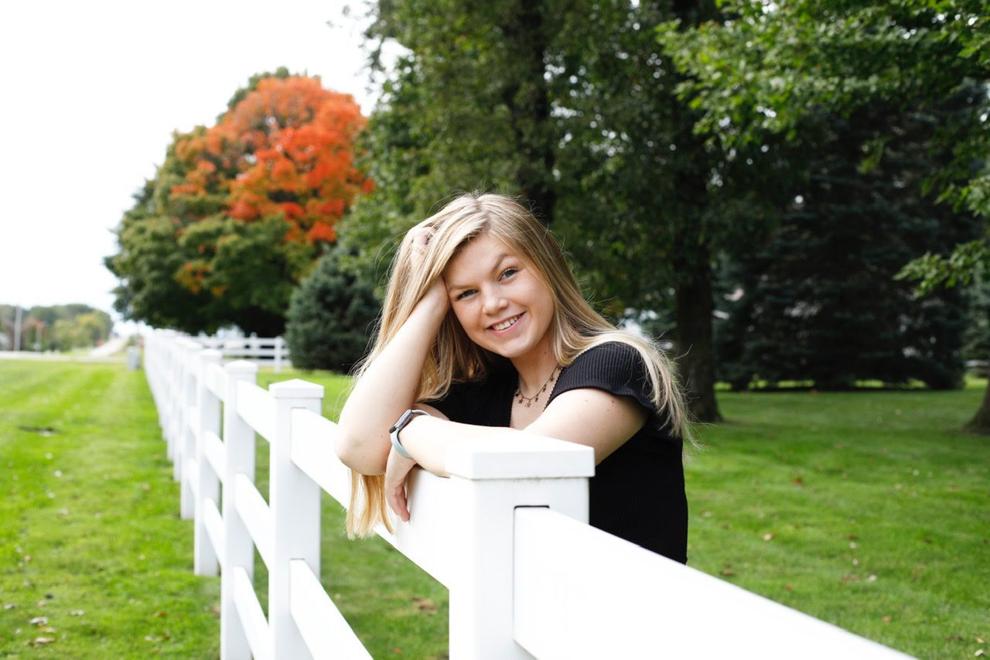 Laela Ragsdale - Technical - Hampton-Dumont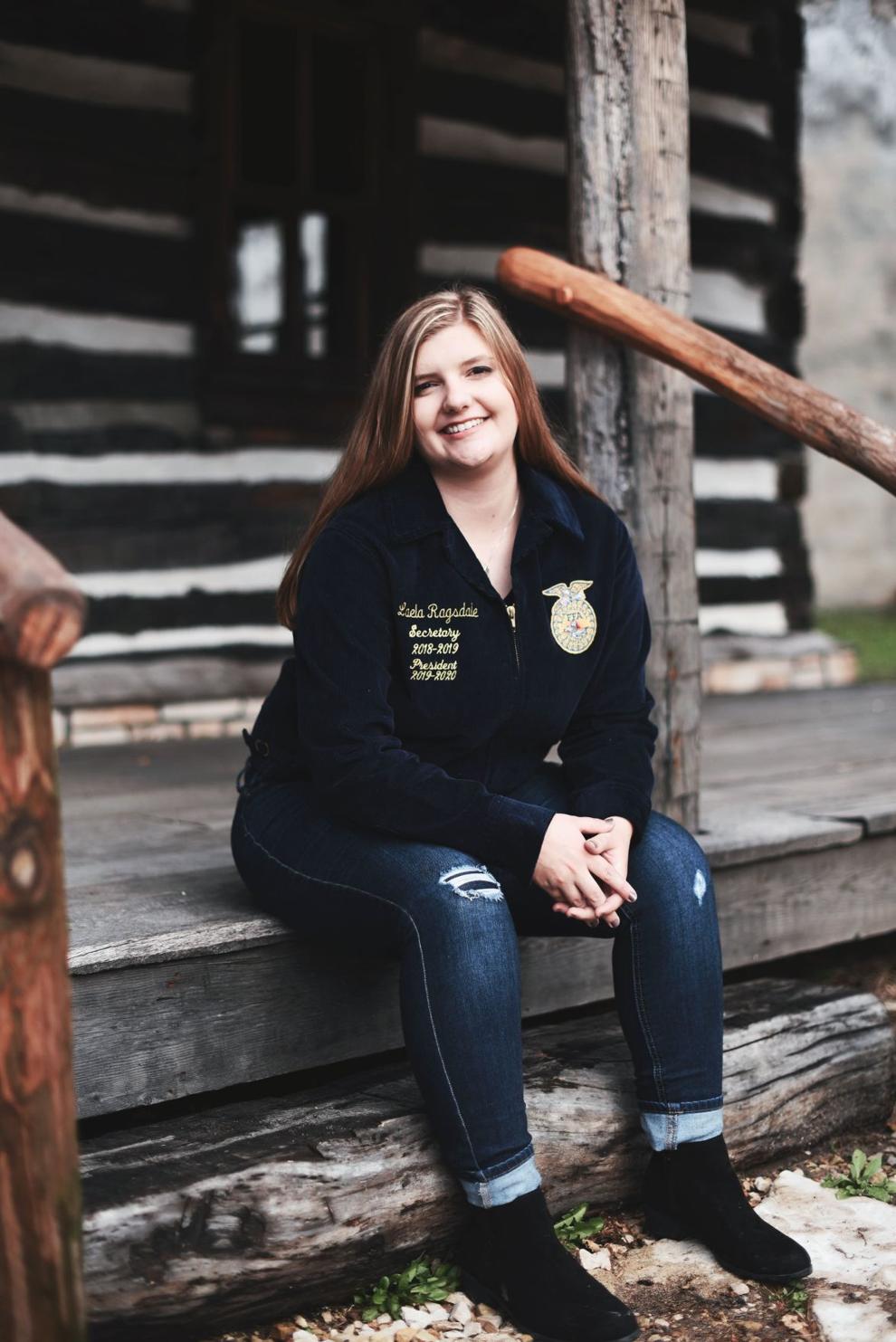 Landon Dalbeck - Athlete - Garner-Hayfield-Ventura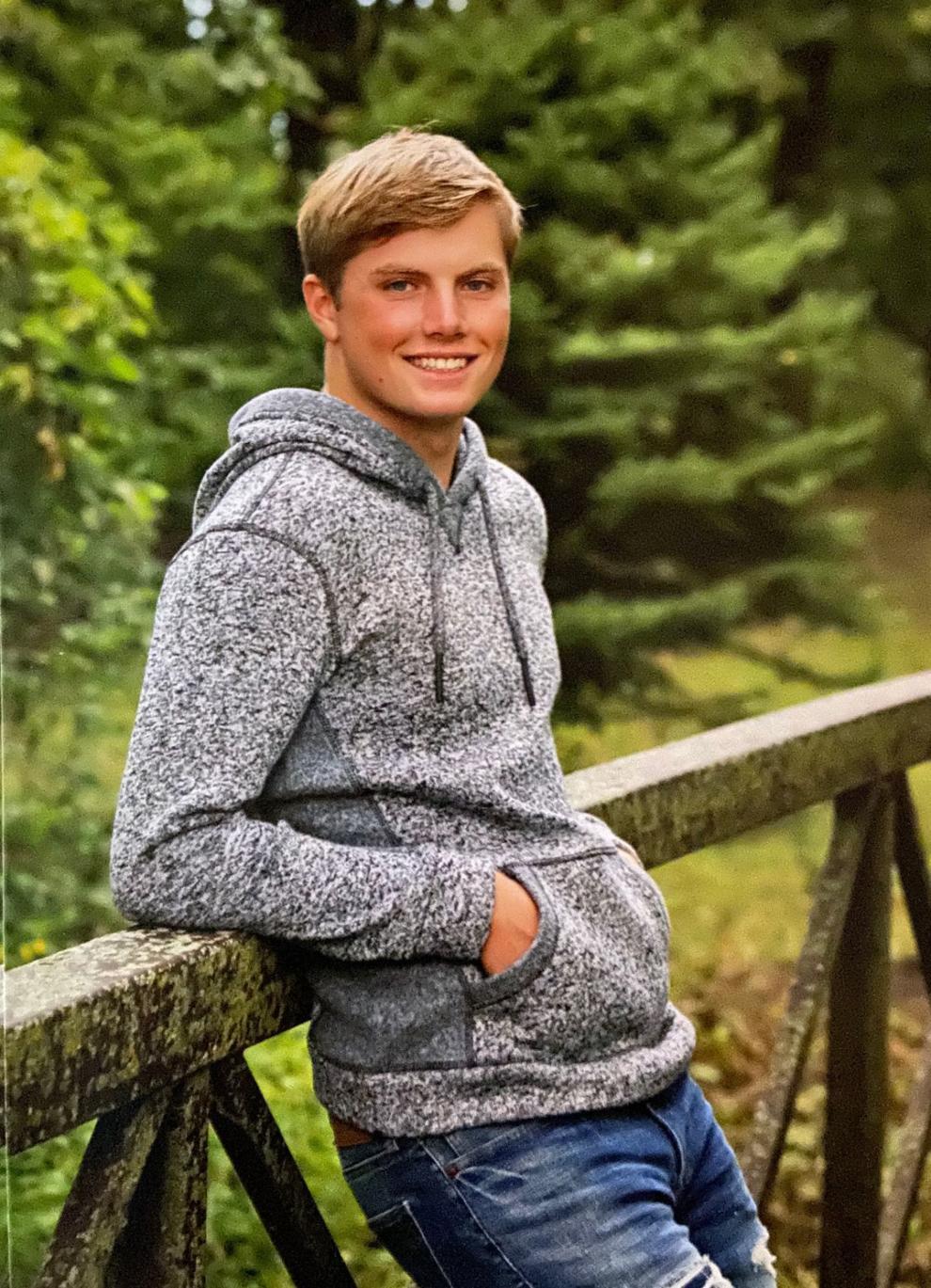 Lauren Connell - Technical - Charles City
Leslie Carlos - Technical - Belmond-Klemme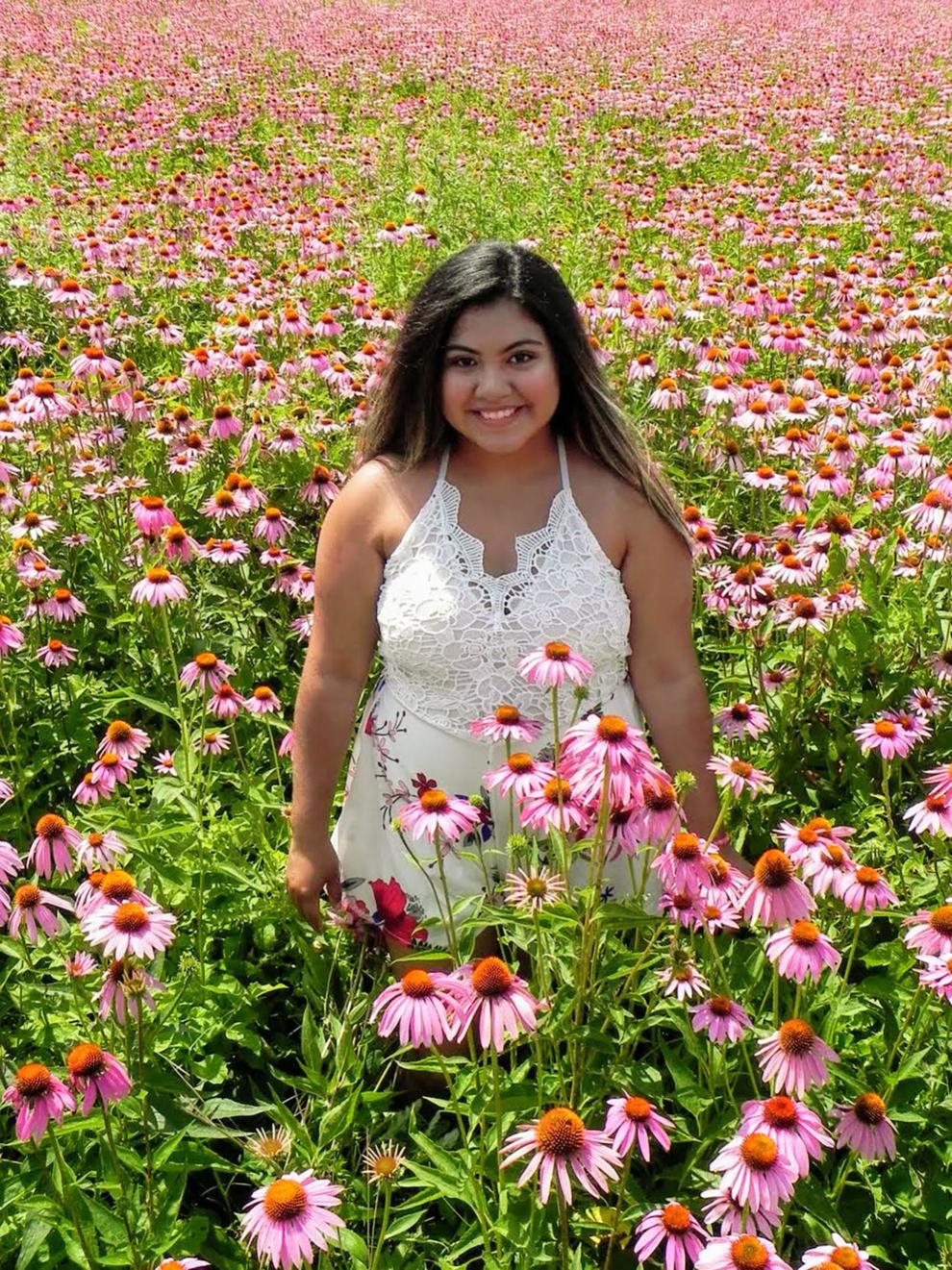 Liberty Bonin - Arts - Belmond-Klemme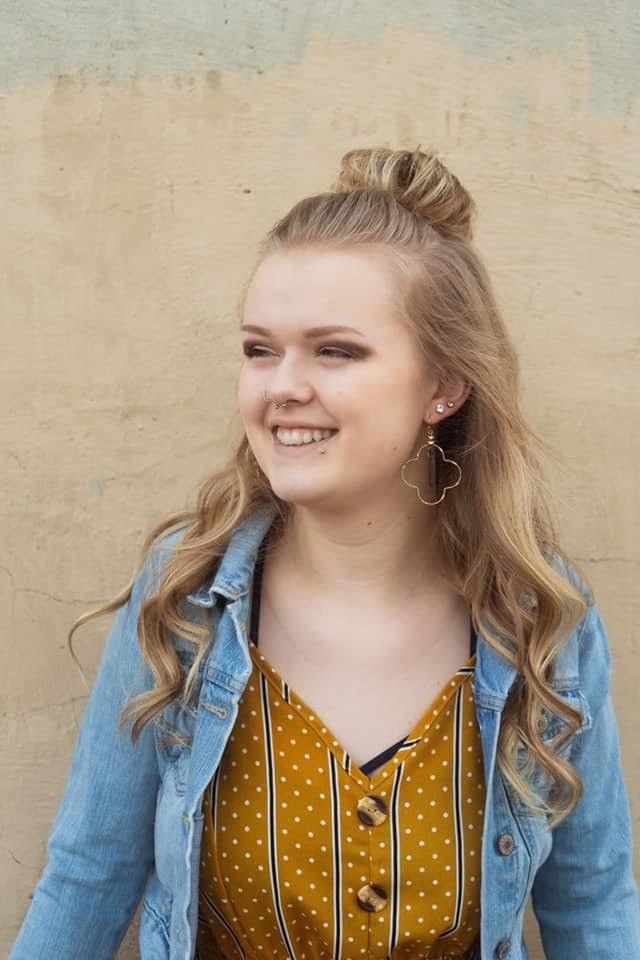 Liberty Fisher - Athlete - Nashua-Plainfield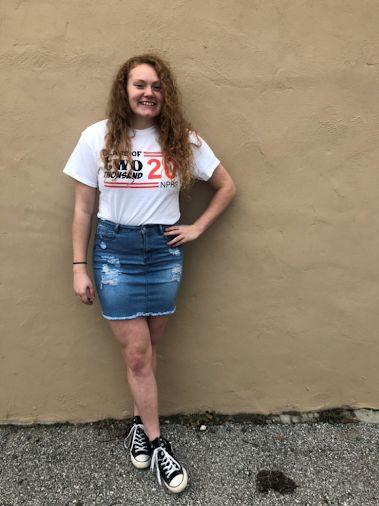 Lily Castle - Athlete - Newman Catholic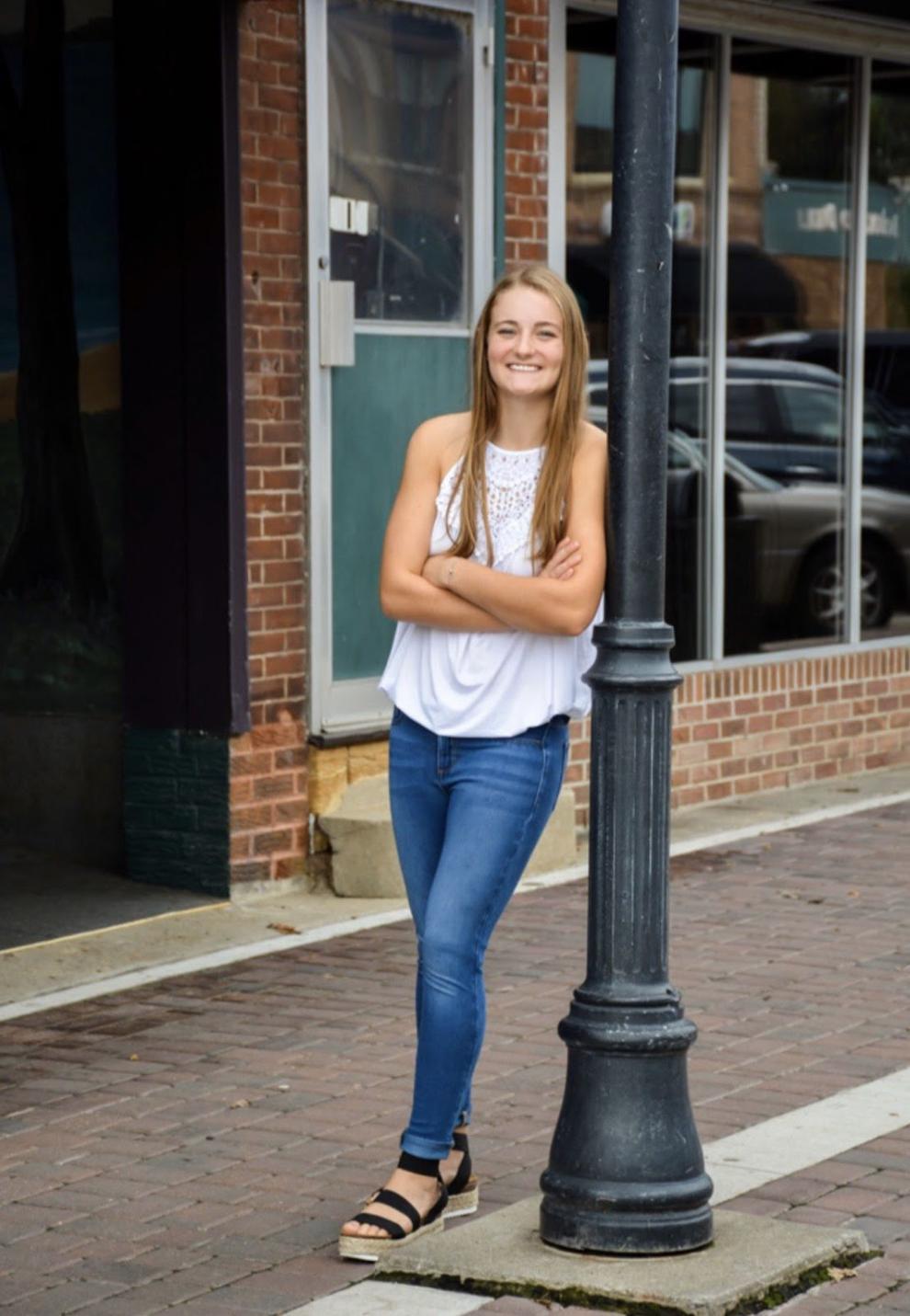 Lisabeth Fiser - Athlete - Charles City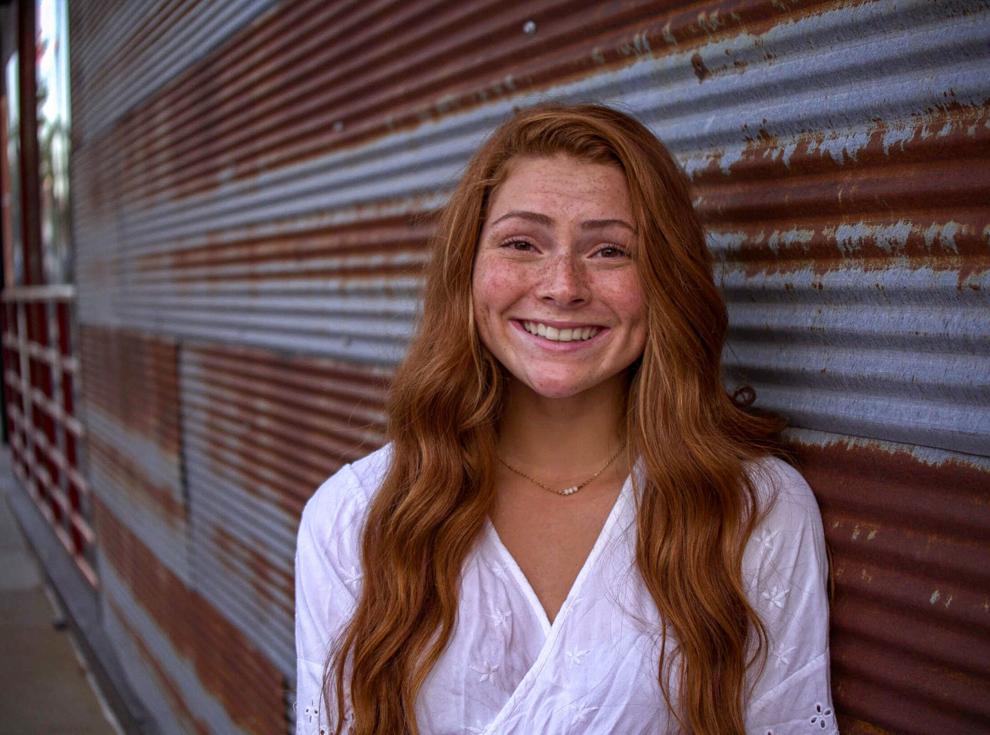 Lucy Schmidt - Language - Garner-Hayfield-Ventura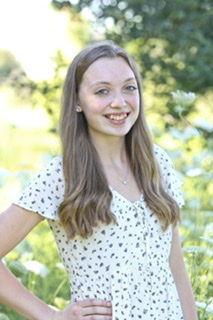 Luke McKenna - Technical - Algona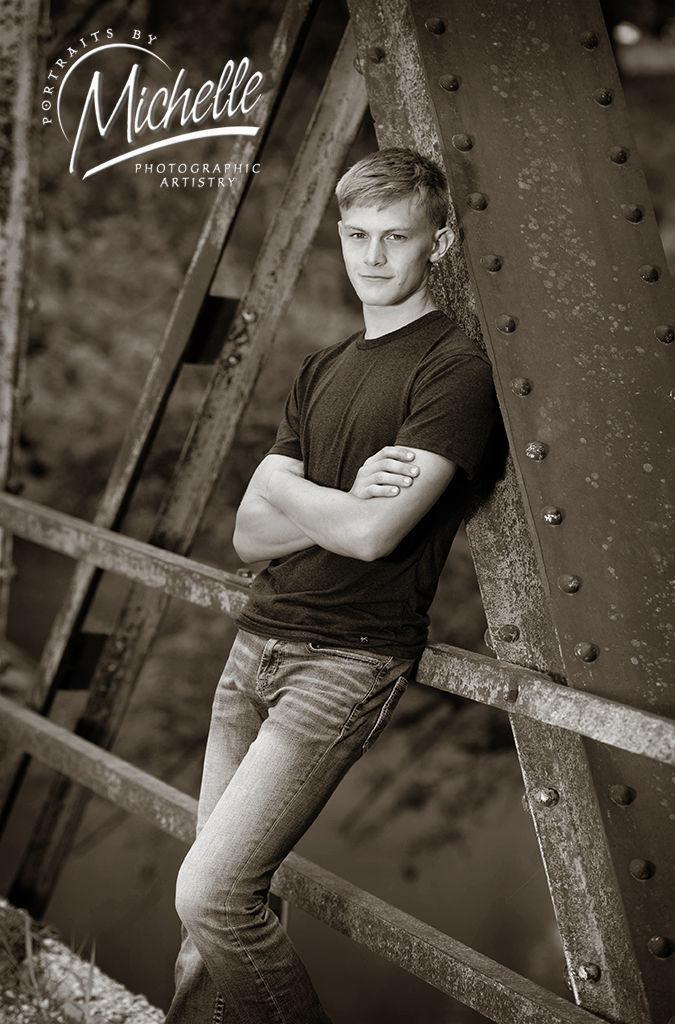 Luke Mulholland - Science - Mason City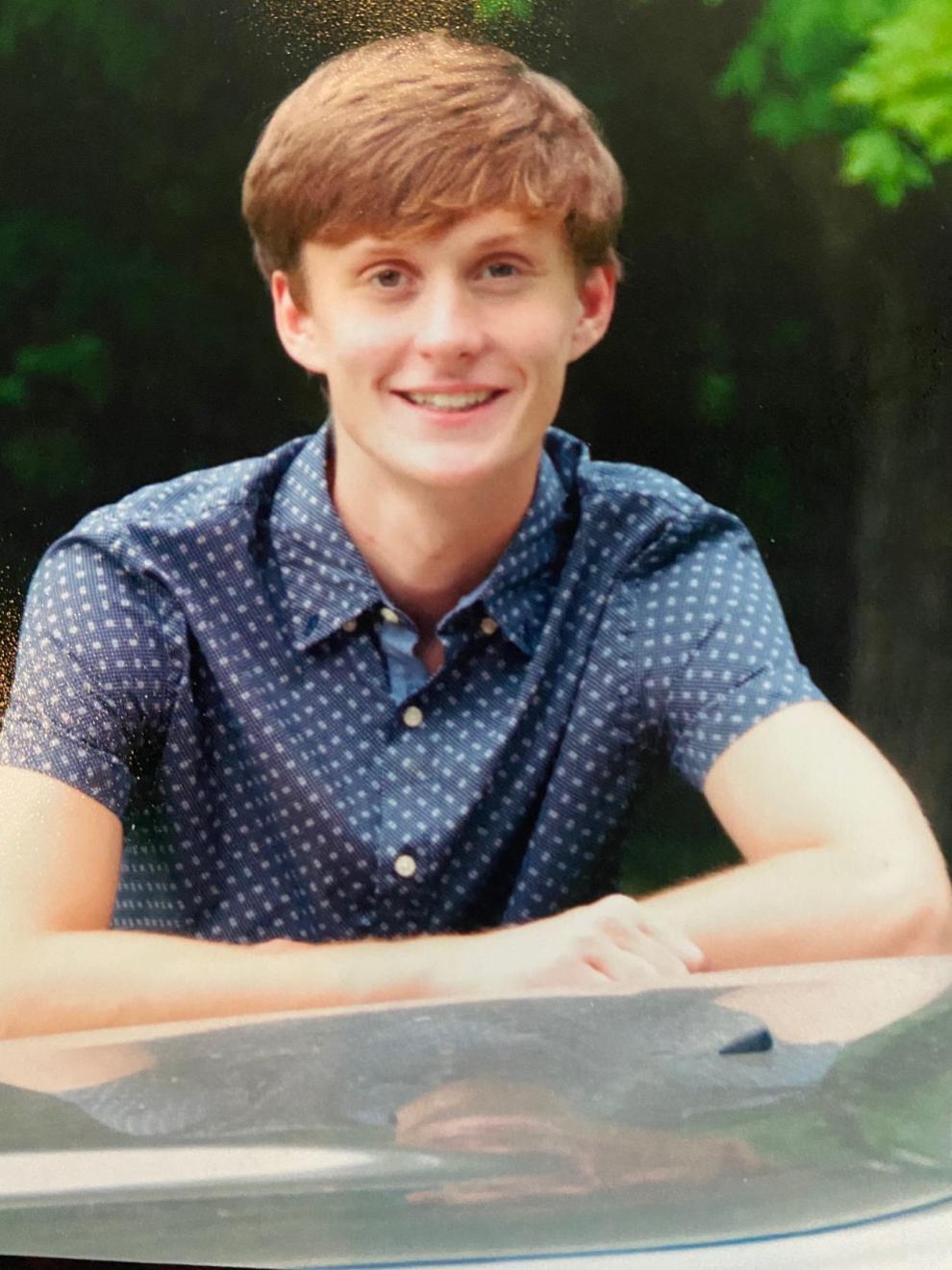 Lydia Futrell - Science - Clear Lake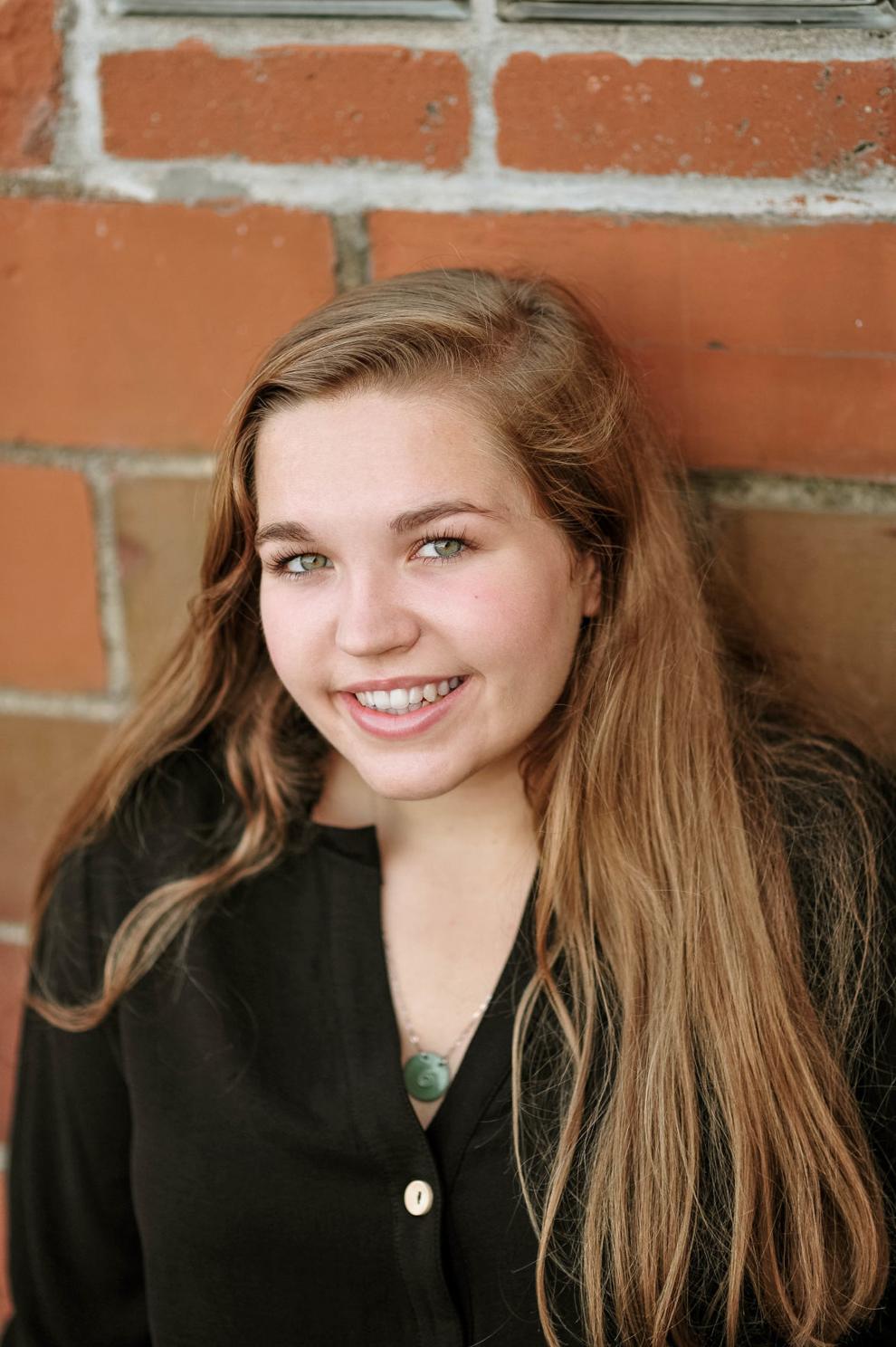 Madeline Hinz - Athlete - Garner-Hayfield-Ventura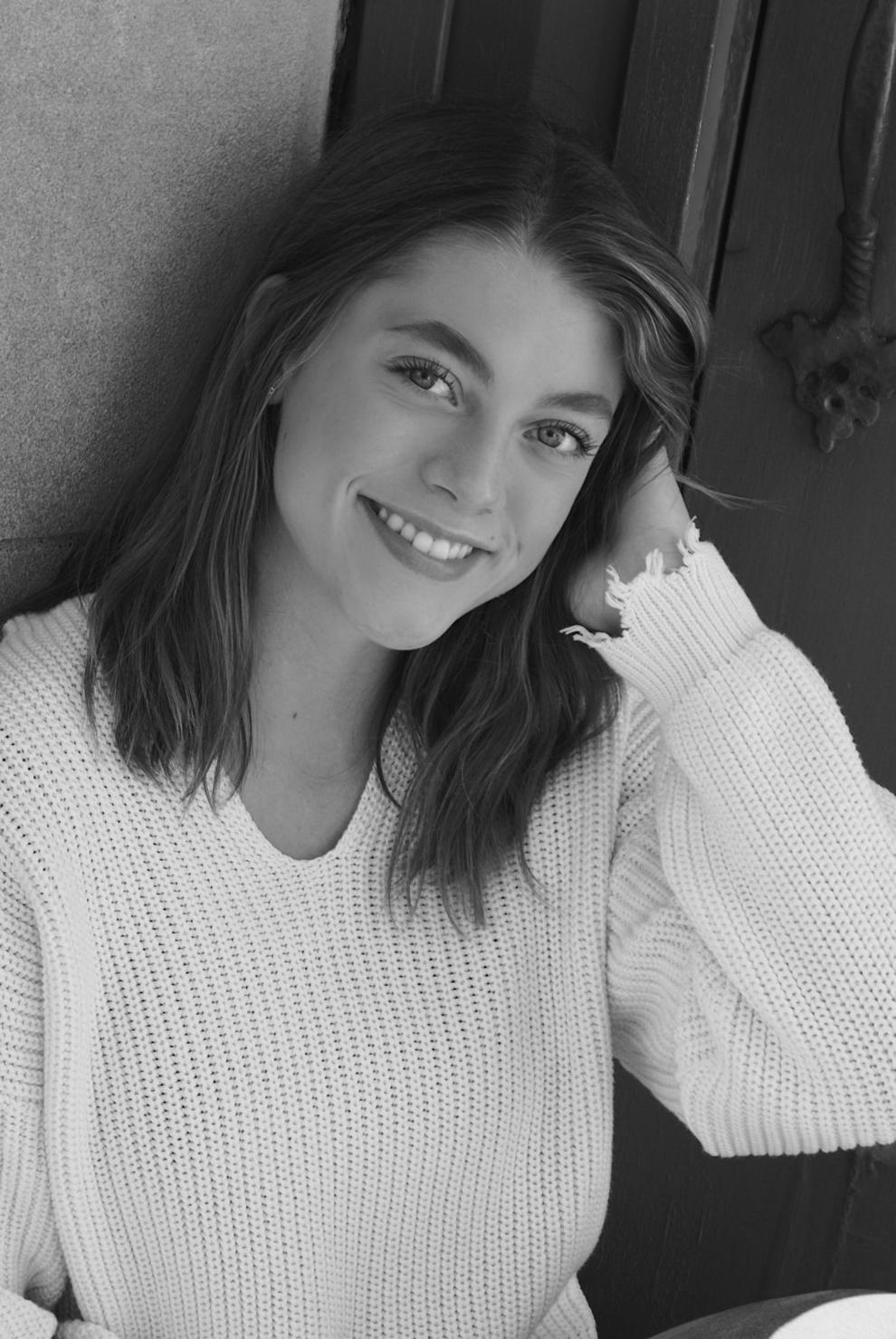 Madison Klingenborg - Athlete - North Butler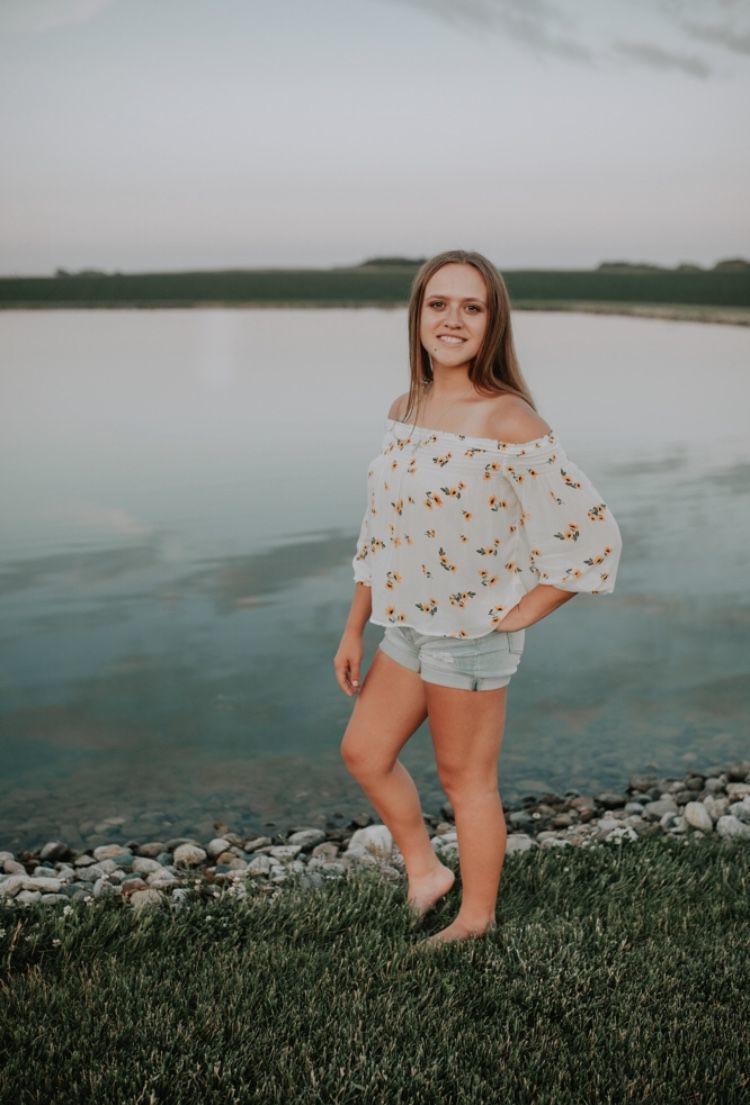 Makenna Schmiedel - Science - Charles City
Maleah Benttine - Science - Osage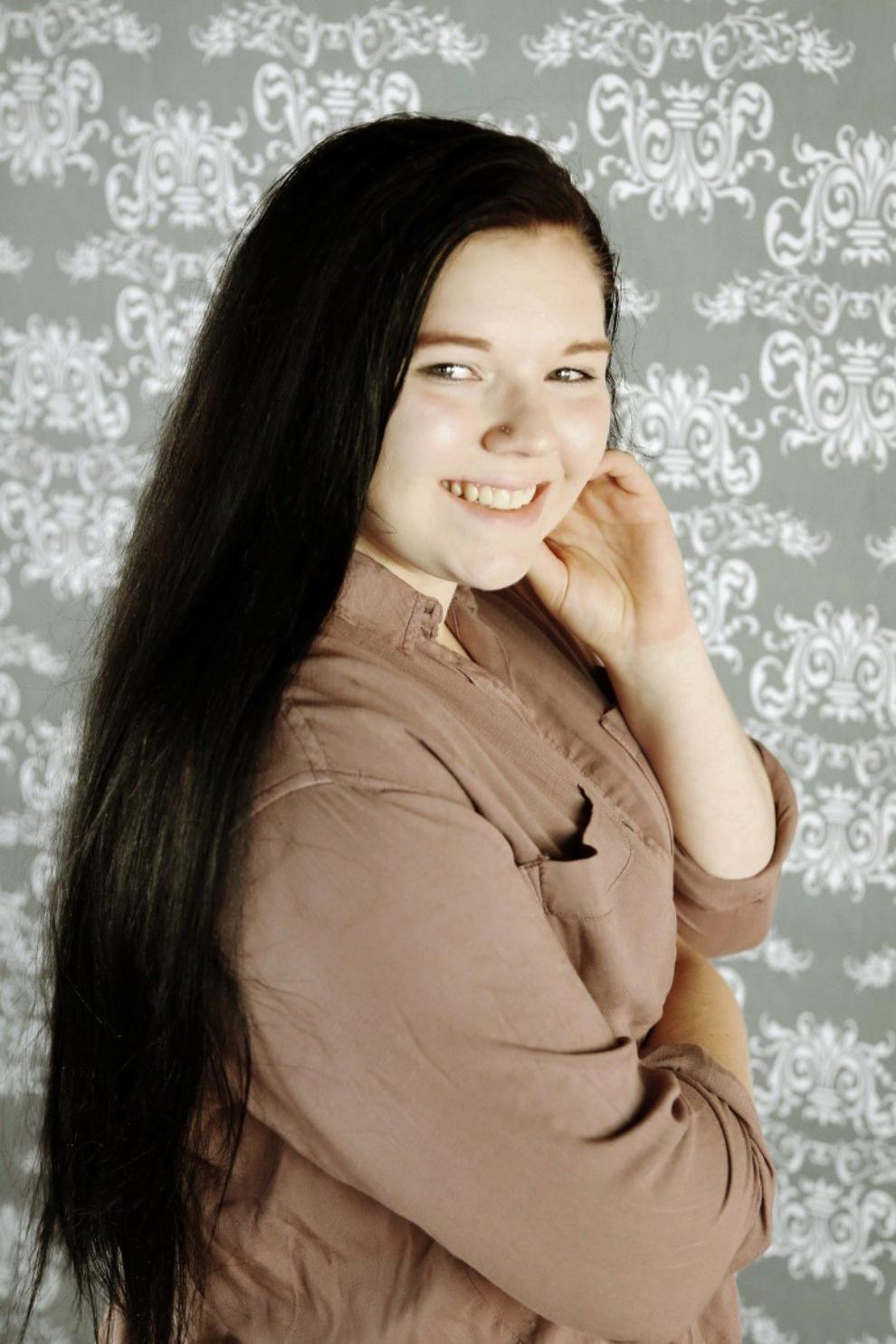 Mason Fritz - Athlete - Lake Mills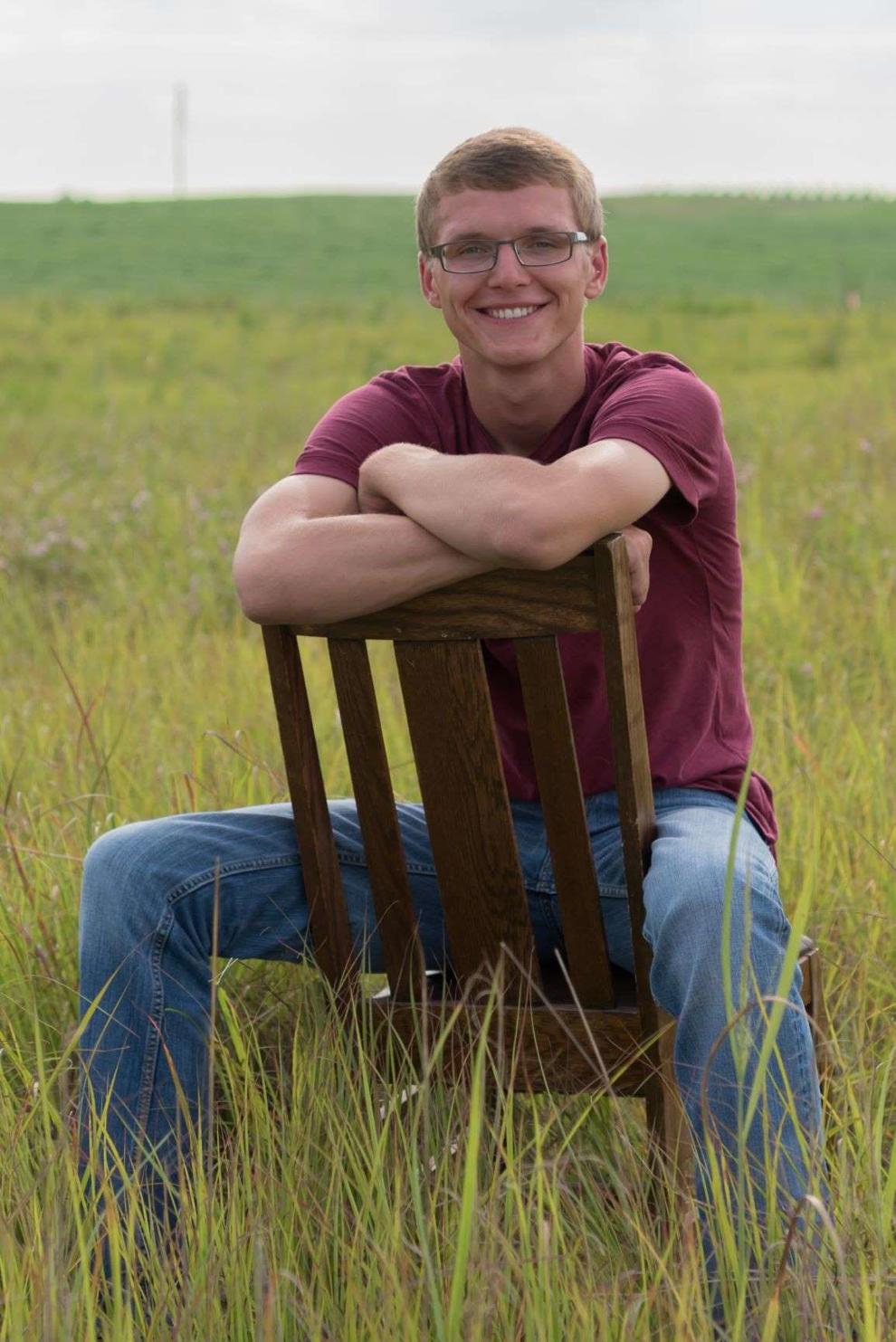 Matthew Olson - Social Science - Osage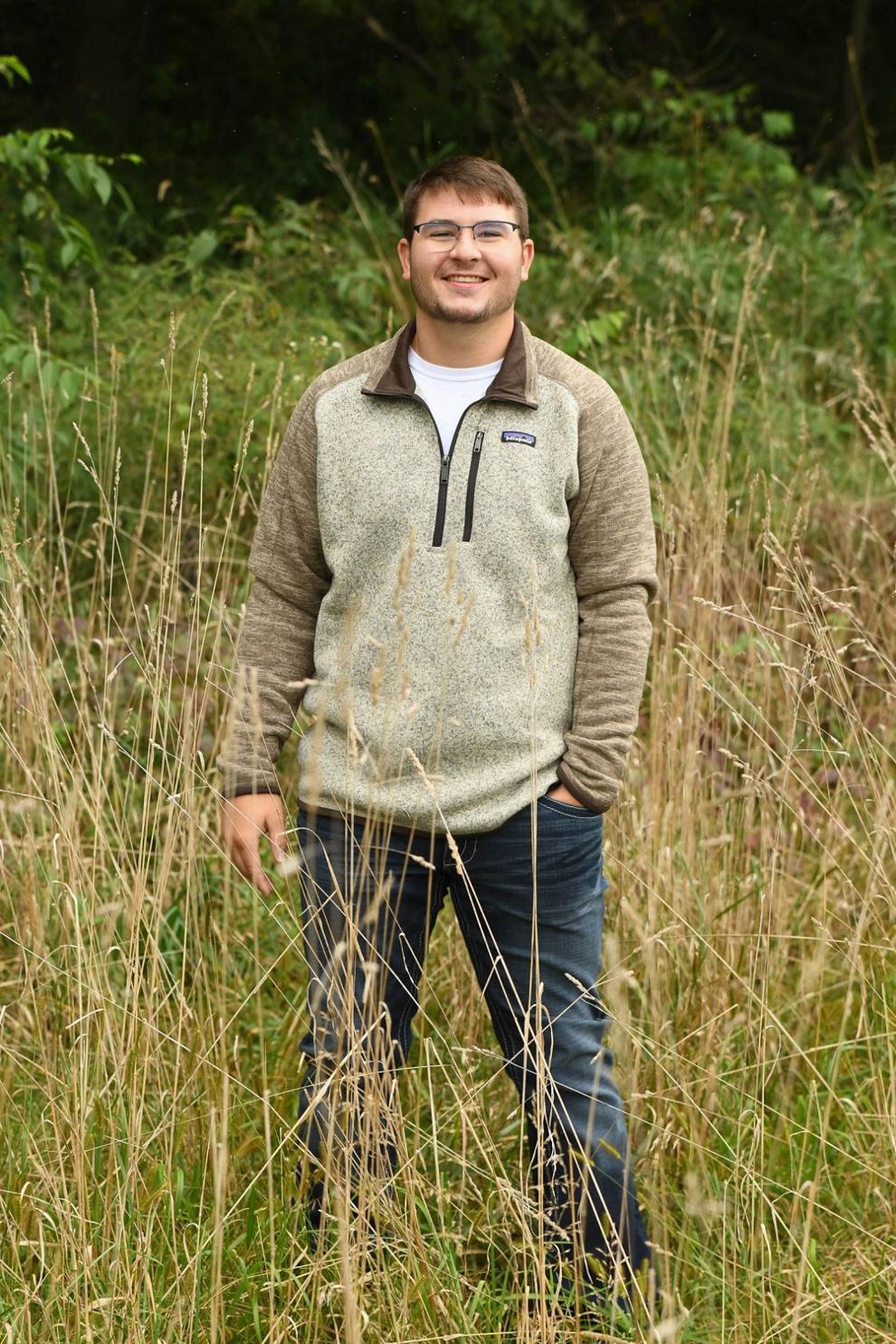 Max Howes - Athlete - Central Springs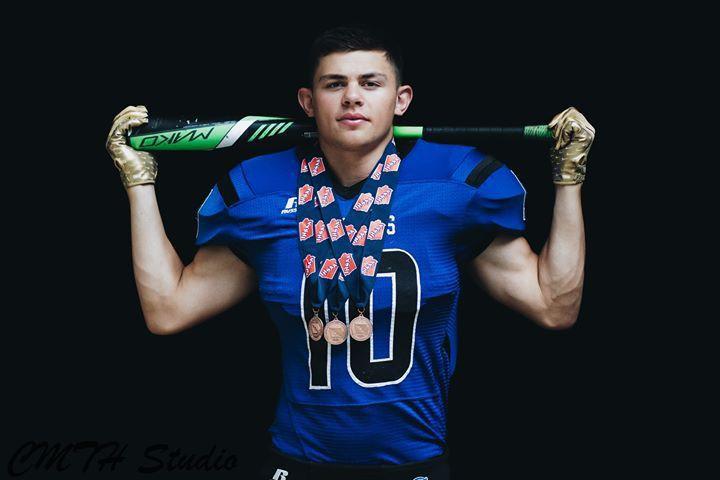 McKinzie Johanns - Music - Mason City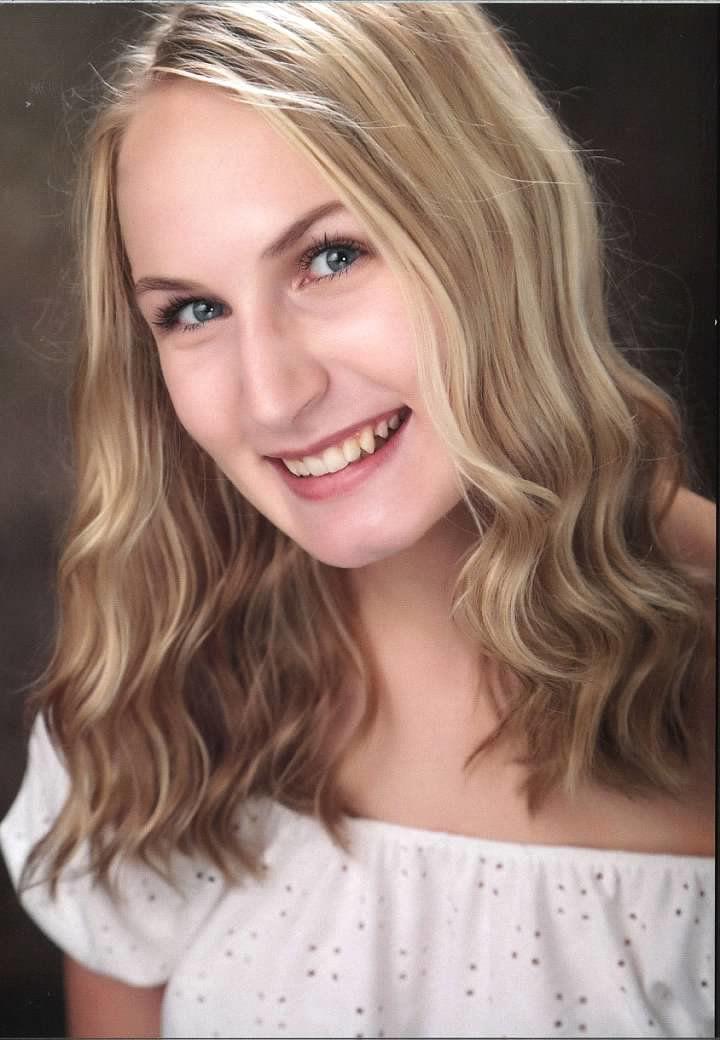 Mercedes Lesmeister - Language - Riceville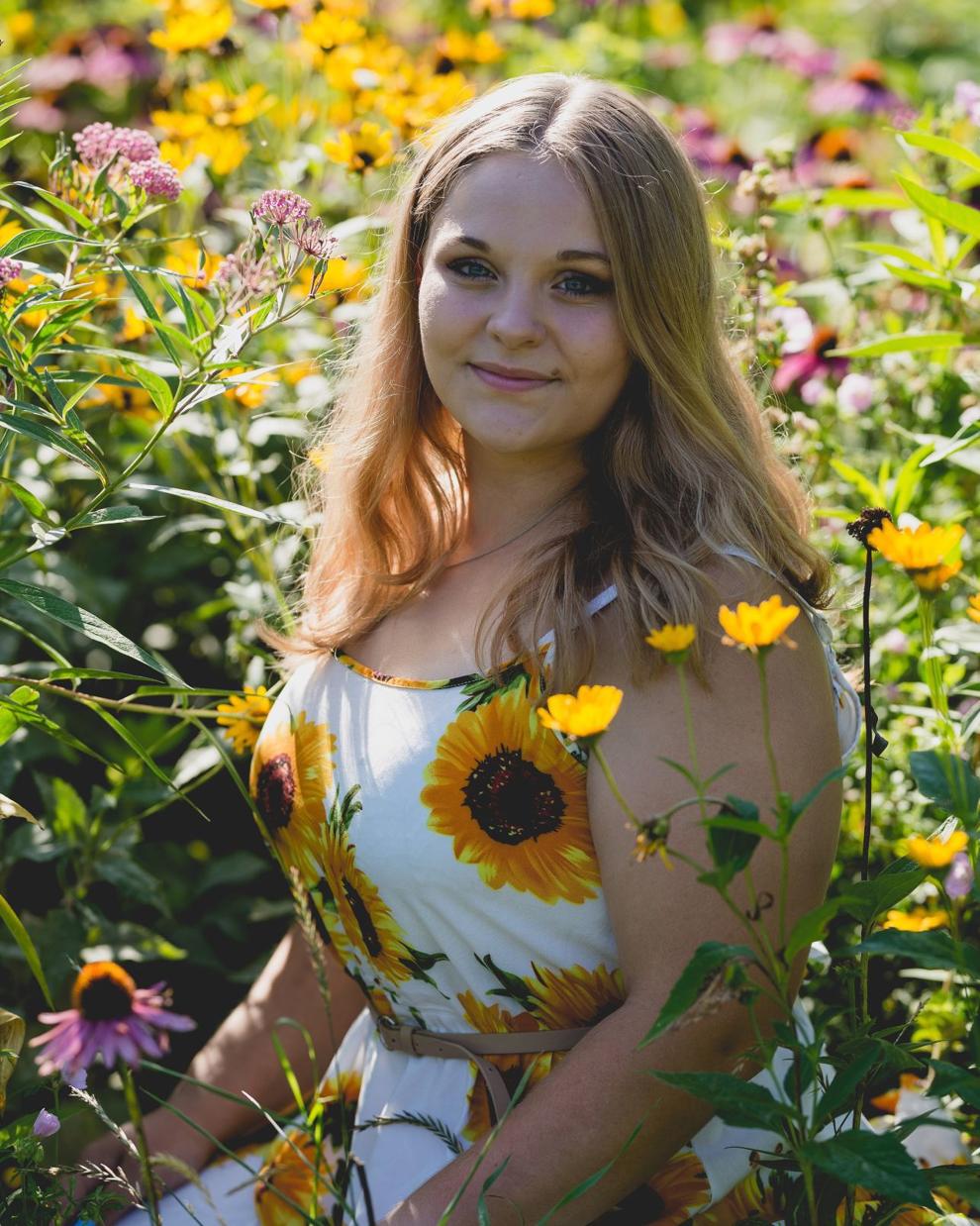 Mihir Modi - Science - Algona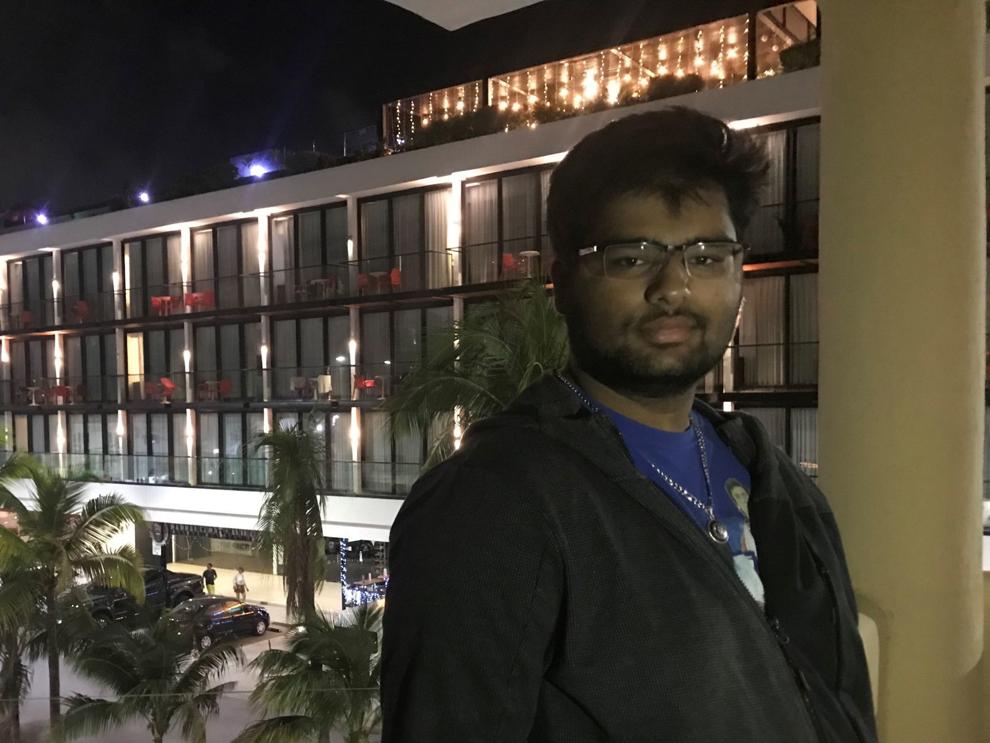 Mikayla Heit - Language - Rudd-Rockford-Marble Rock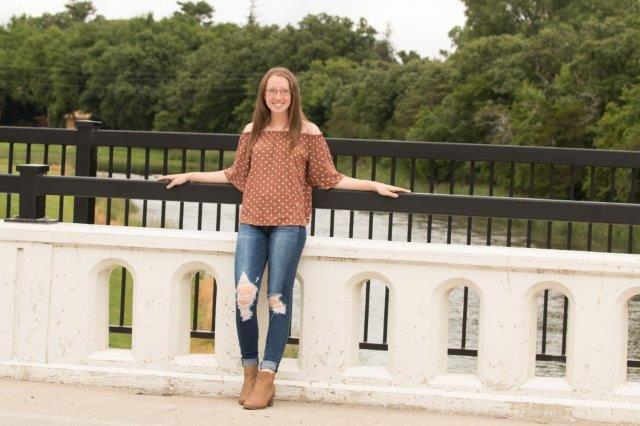 Mollie Hearn - Music - North Butler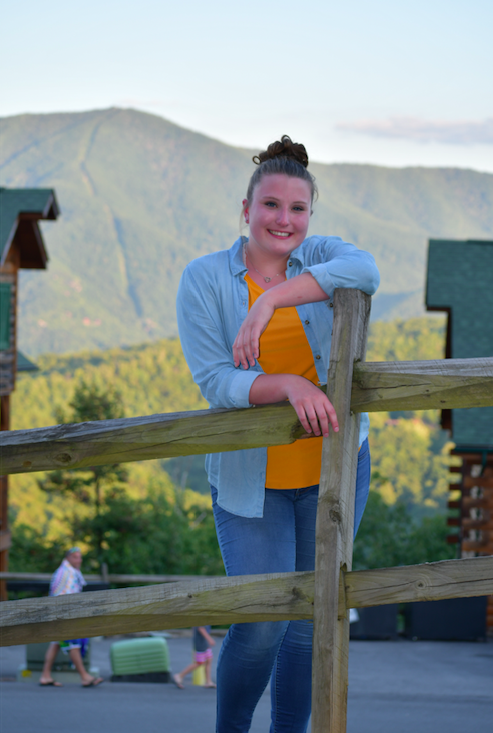 Nadia Peinke - Language - Hampton-Dumont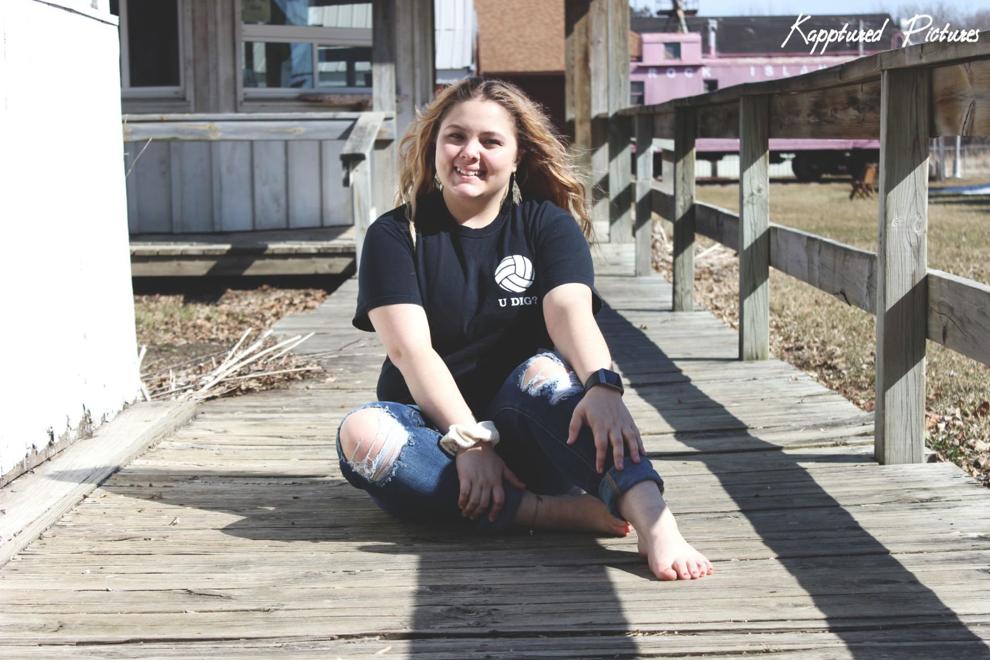 Nadia Treichel - Social Science - North Butler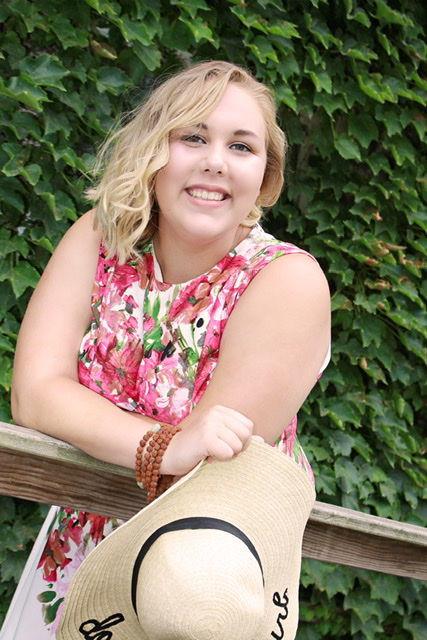 Nashaun Bryant - Social Science - West Fork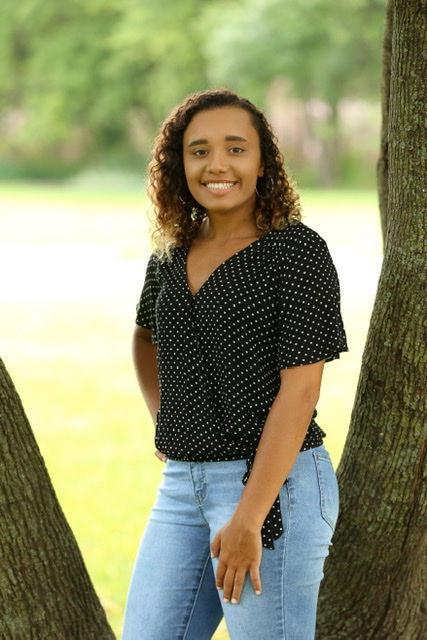 Nashaun Bryant - Social Science - West Fork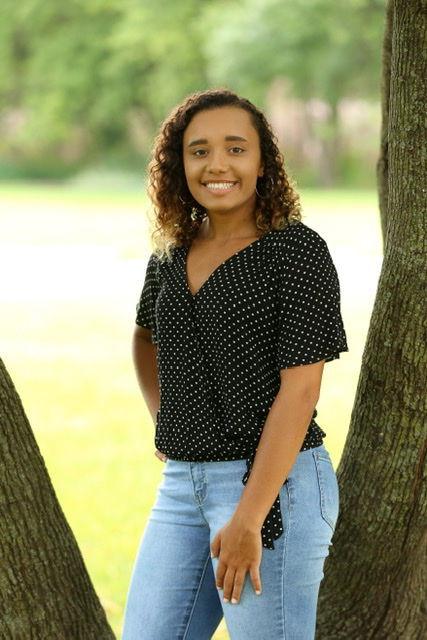 Neil Gogerty - Math - Mason City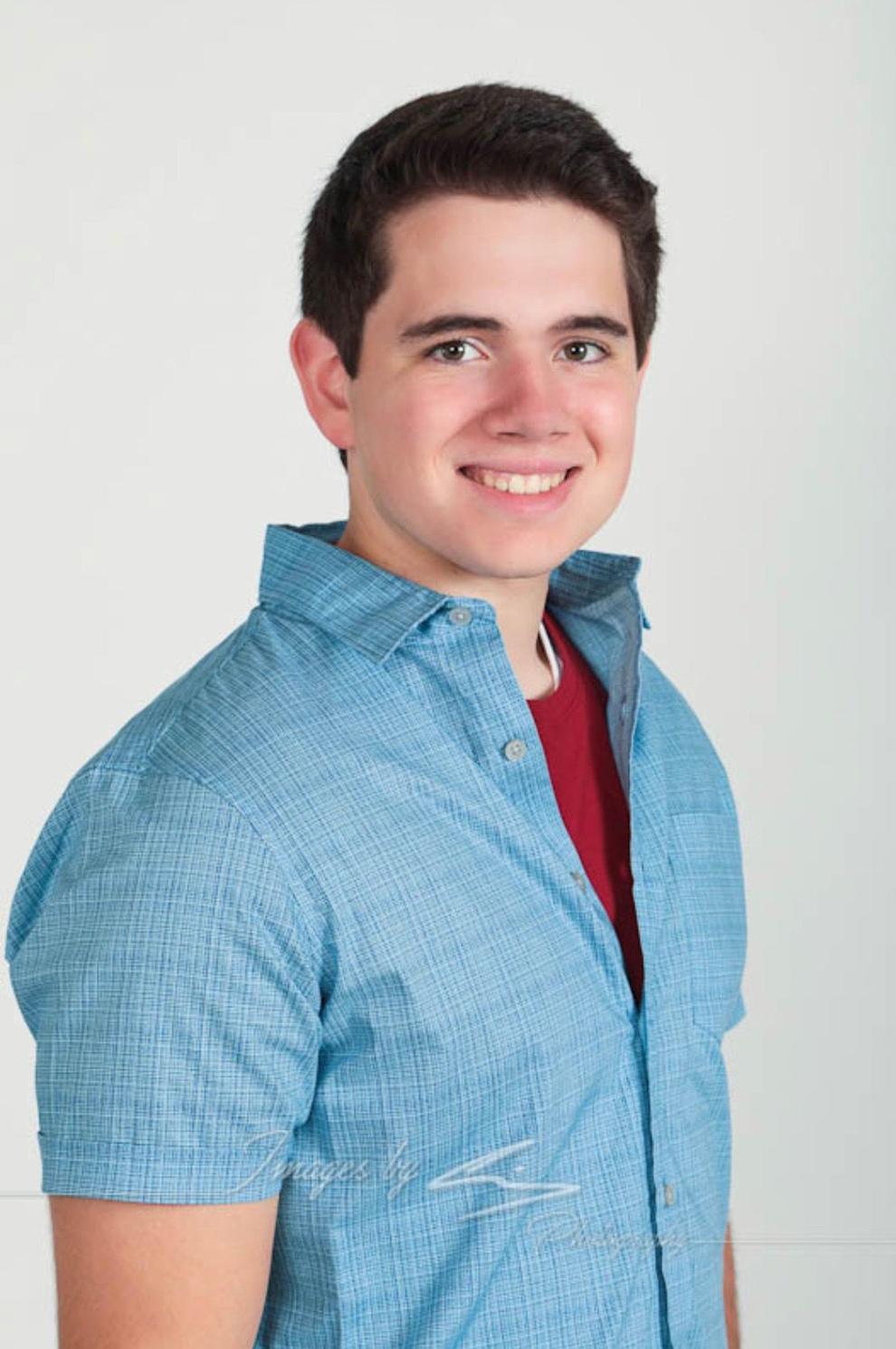 Nicholas Huinker - Social Science - Garner-Hayfield-Ventura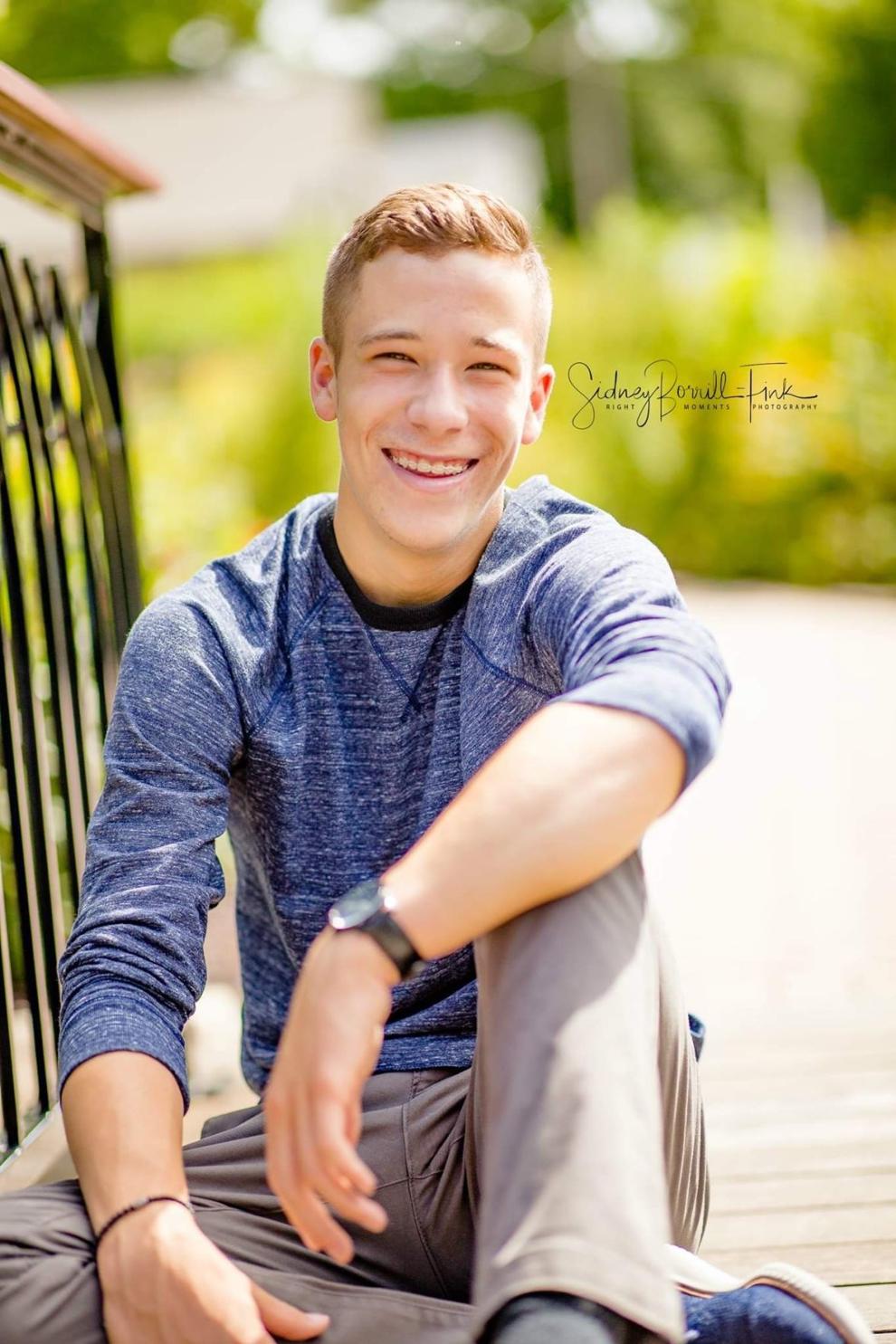 Noralyn Clark - Social Science - West Hancock
Olivia Sarasio Meyer - Arts - Forest City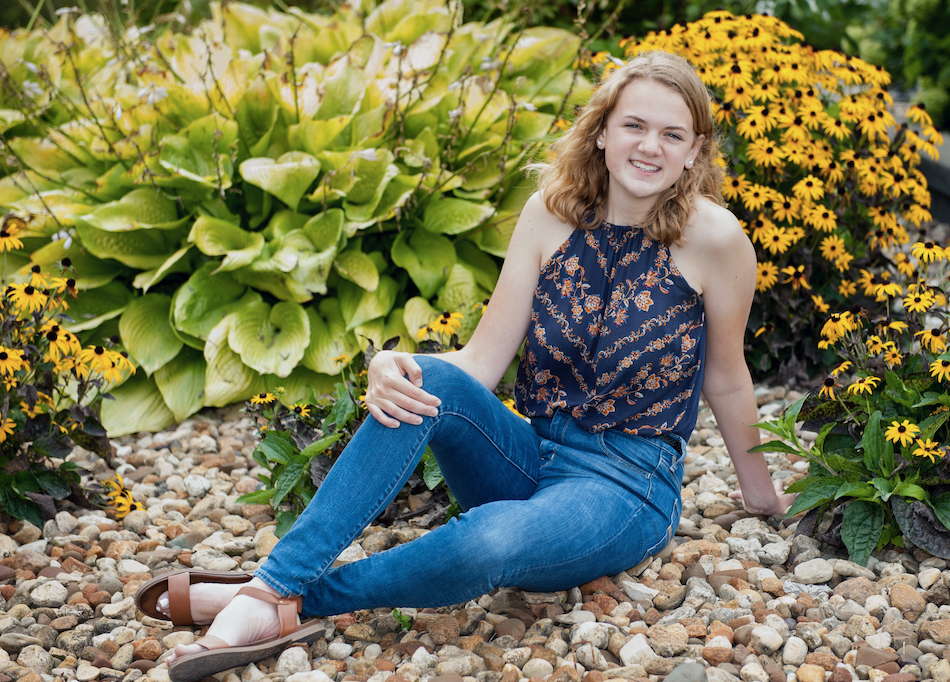 Olivia Staudt - Social Science - Rudd-Rockford-Marble Rock
Ophelia Xavier Tyler - Language - Charles City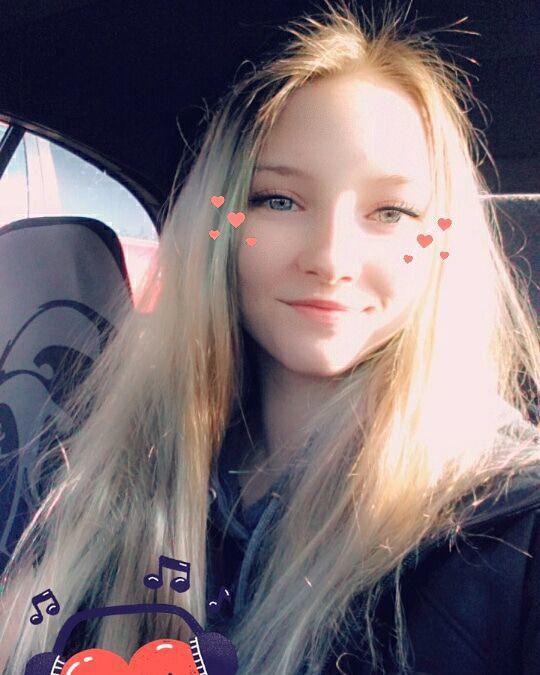 Payton Felper - Arts - Osage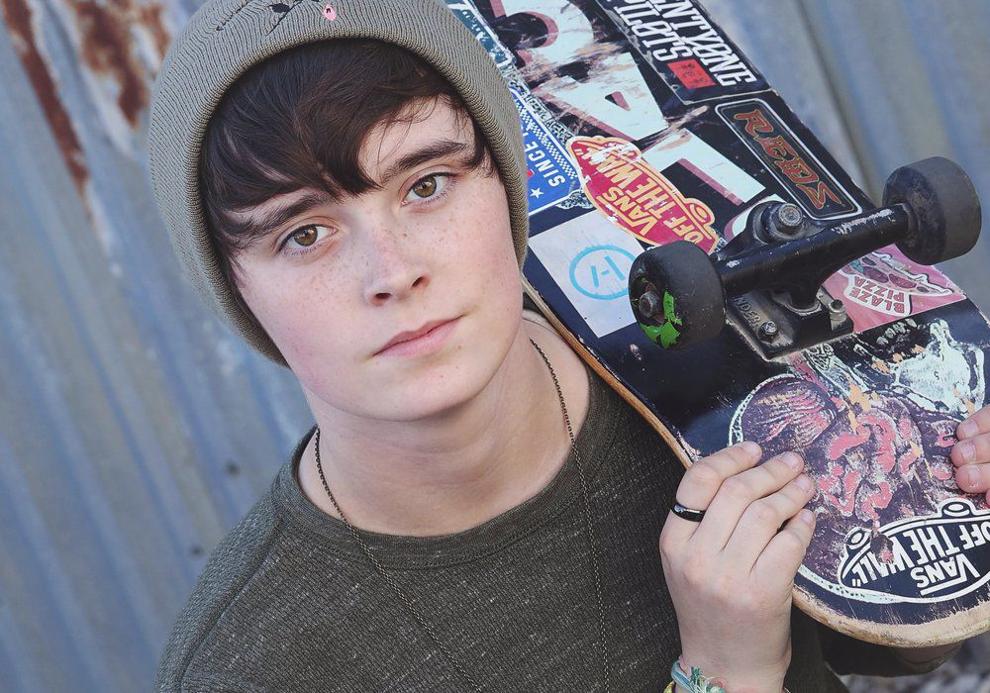 Pedro Martinez - Science - Belmond-Klemme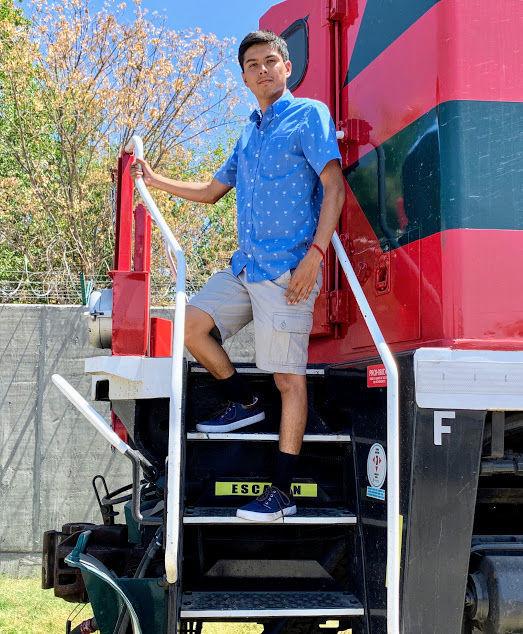 Peyton Pangburn - Social Science - Northwood-Kensett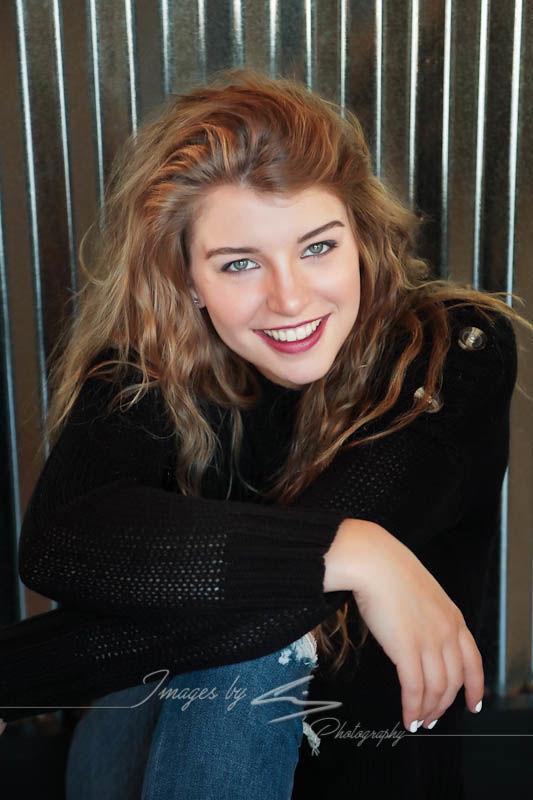 Phoenix Barlas - Technical - Newman Catholic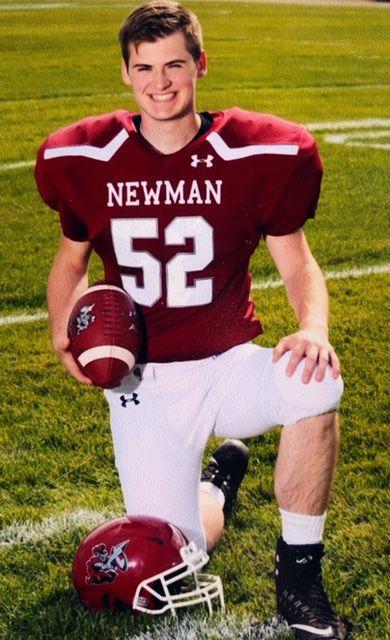 Rafe Miller - Music - Osage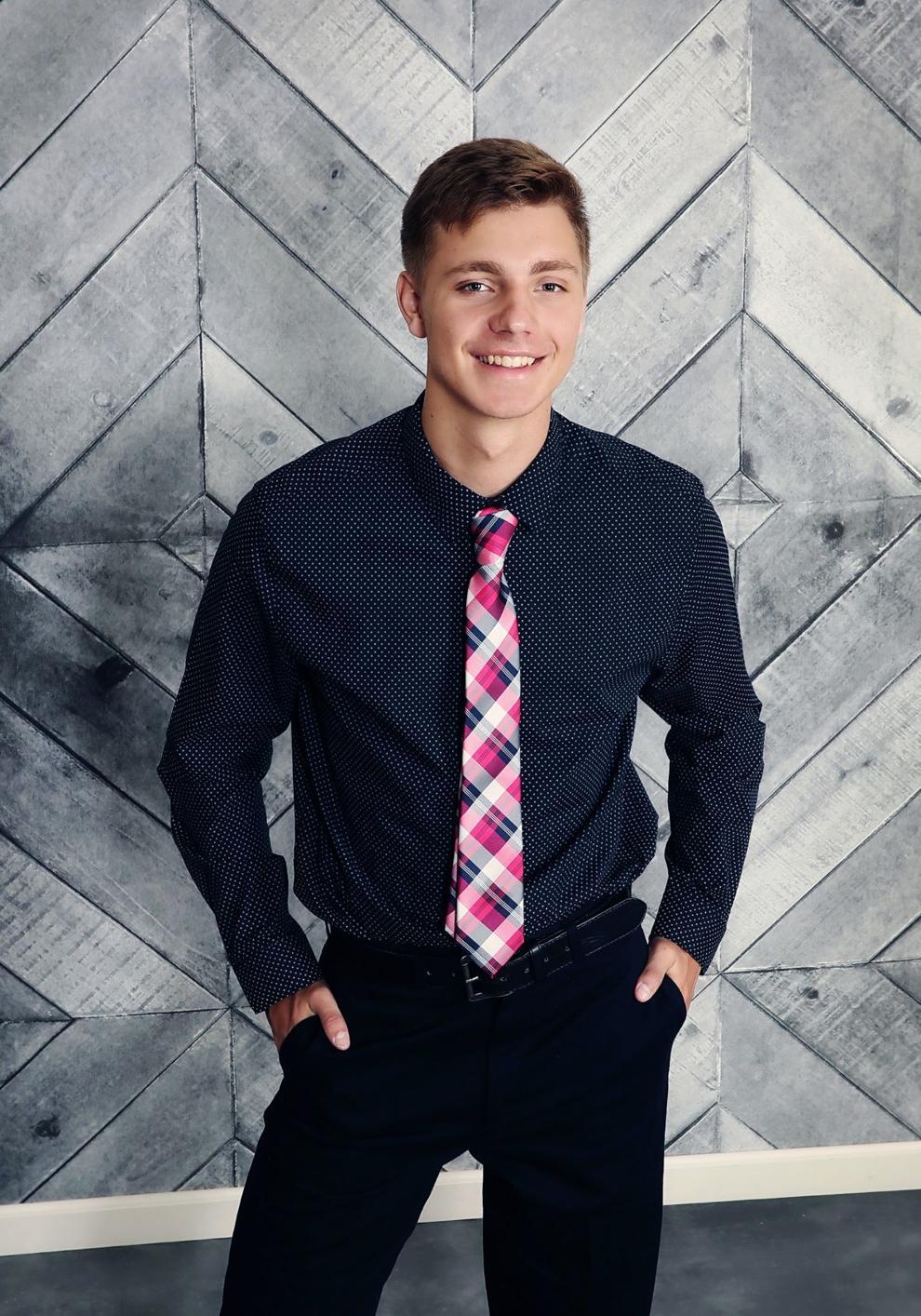 Rainy Kock - Math - North Butler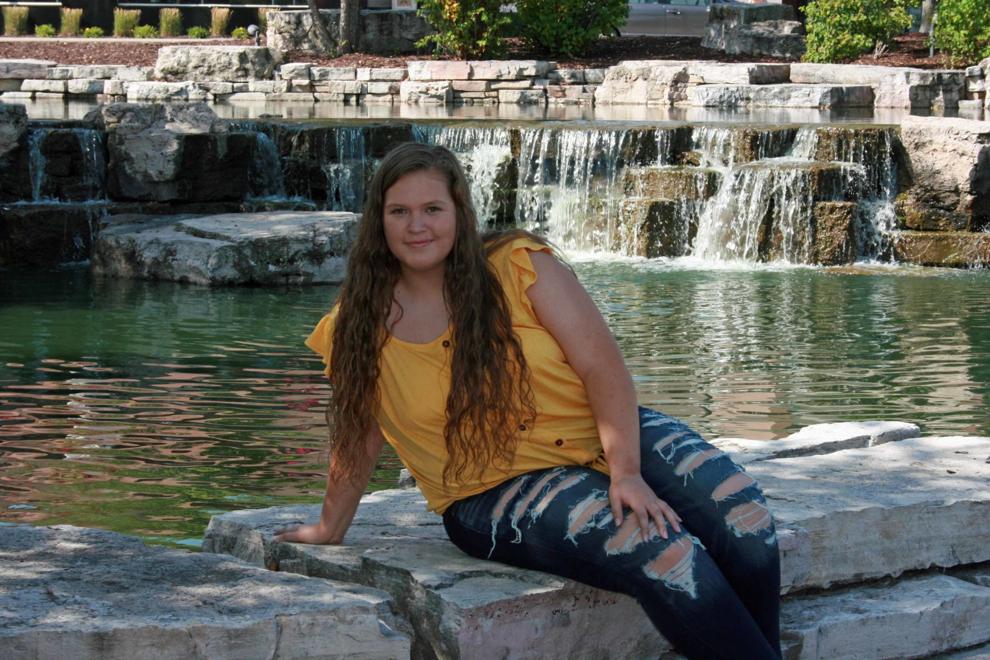 Reina Trosper - Math - Northwood-Kensett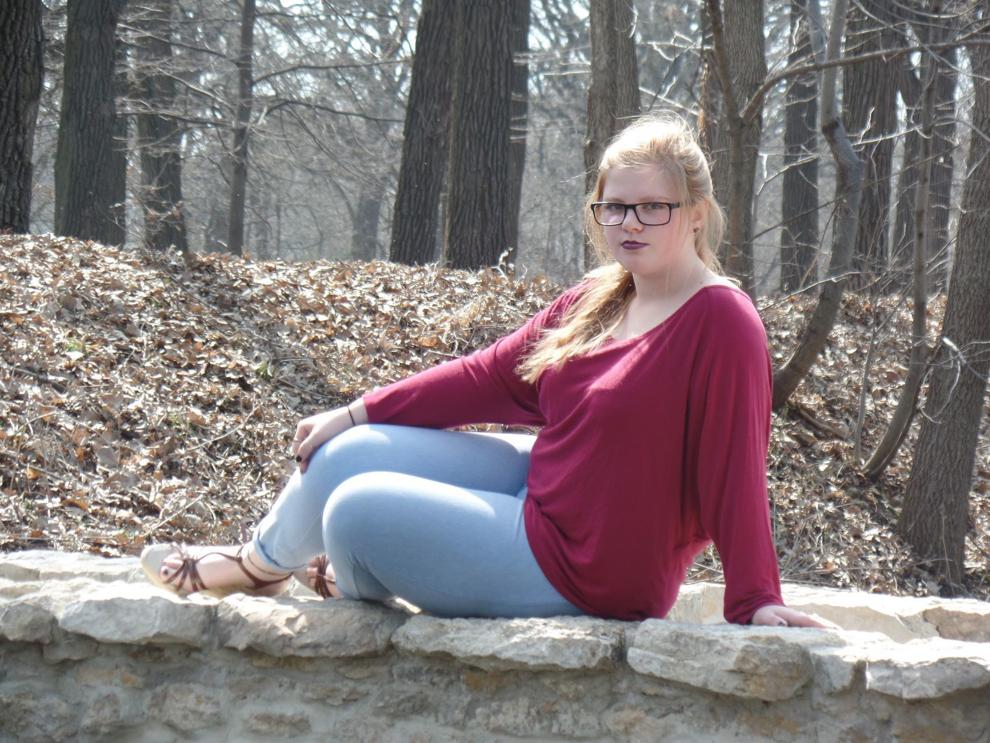 Riley Engelhardt - Arts - North Butler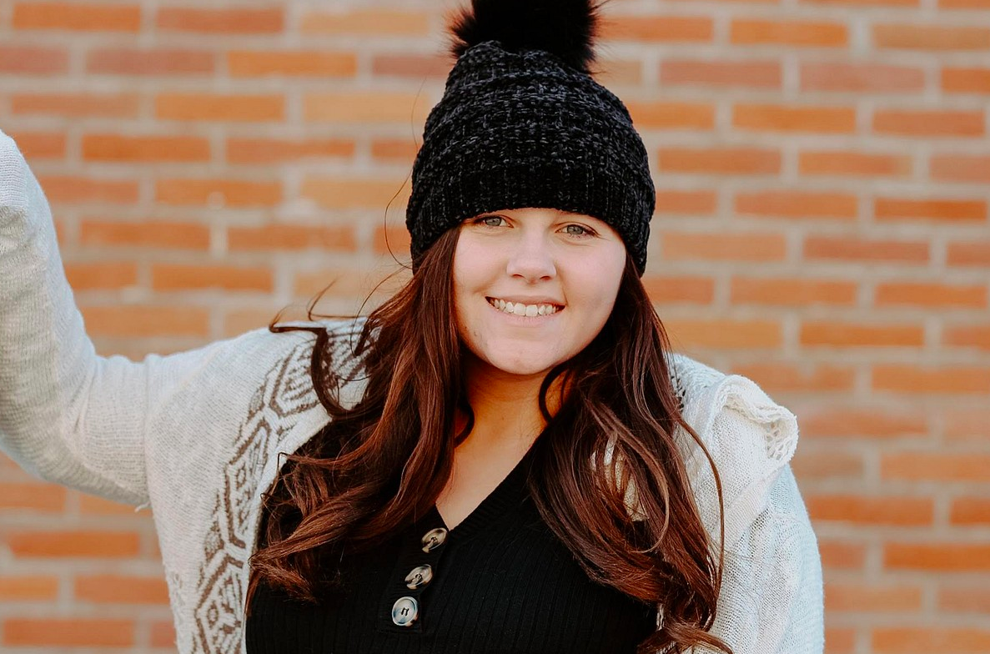 Riley Engelhardt - Arts - North Butler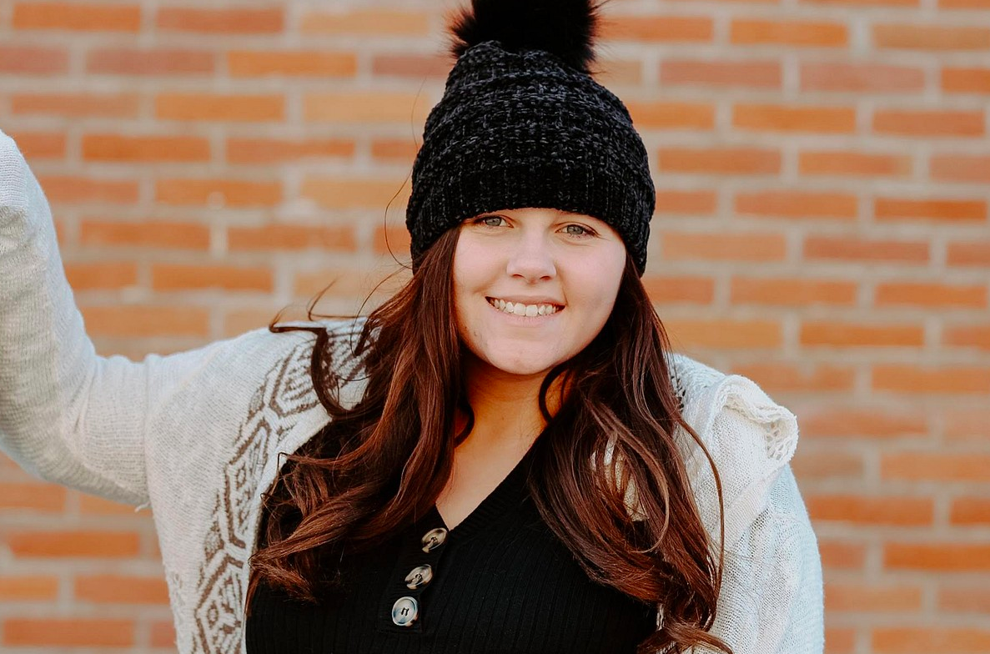 Riley Hiscocks - Language - West Hancock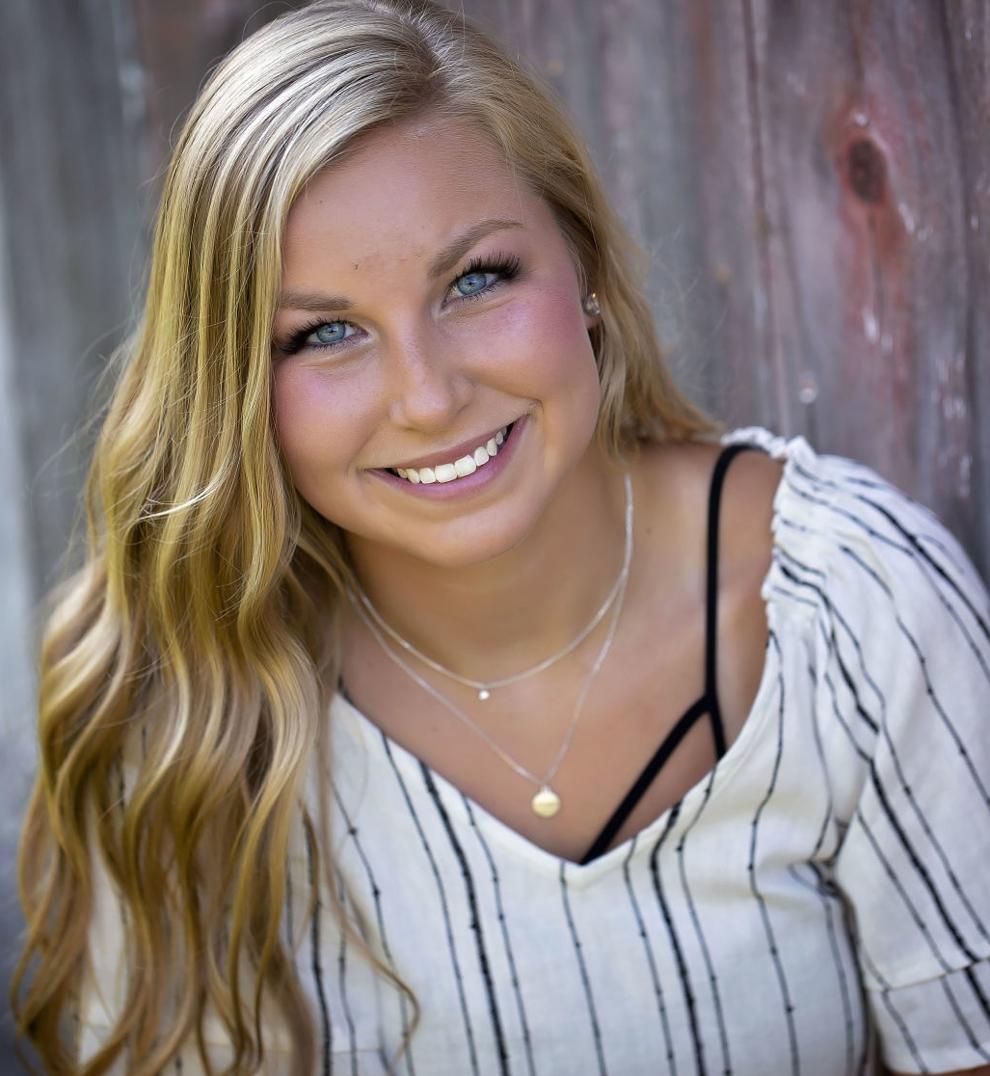 Robyn Wendel - Arts - Central Springs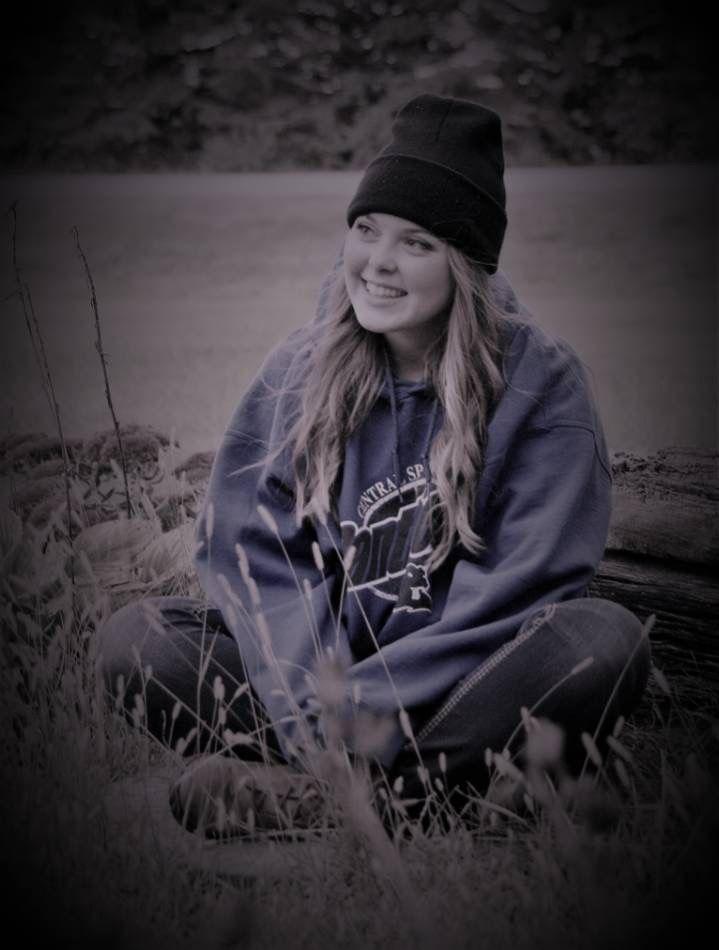 Ross DeArmoun - Technical - Northwood-Kensett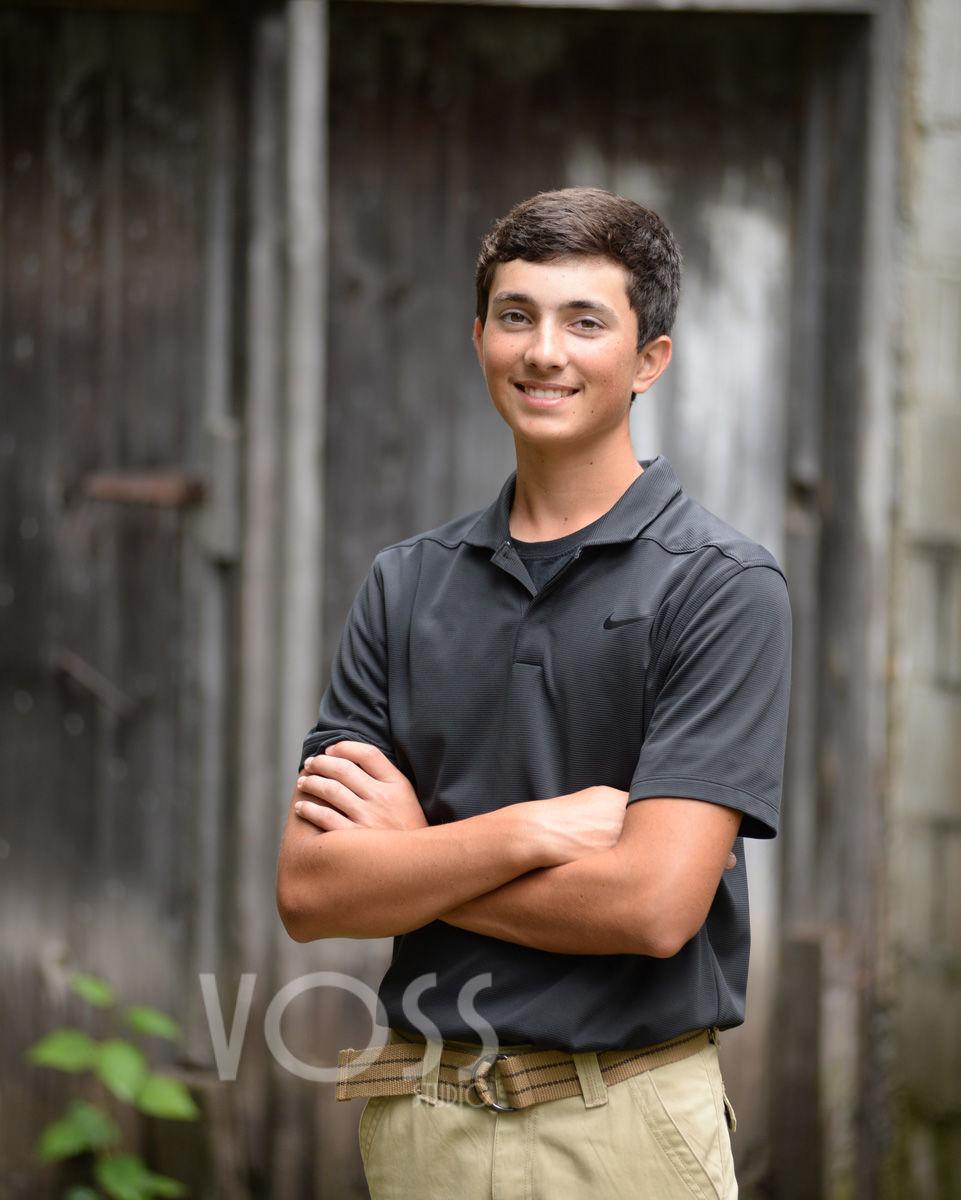 Ryan Wagner - Language - St. Ansgar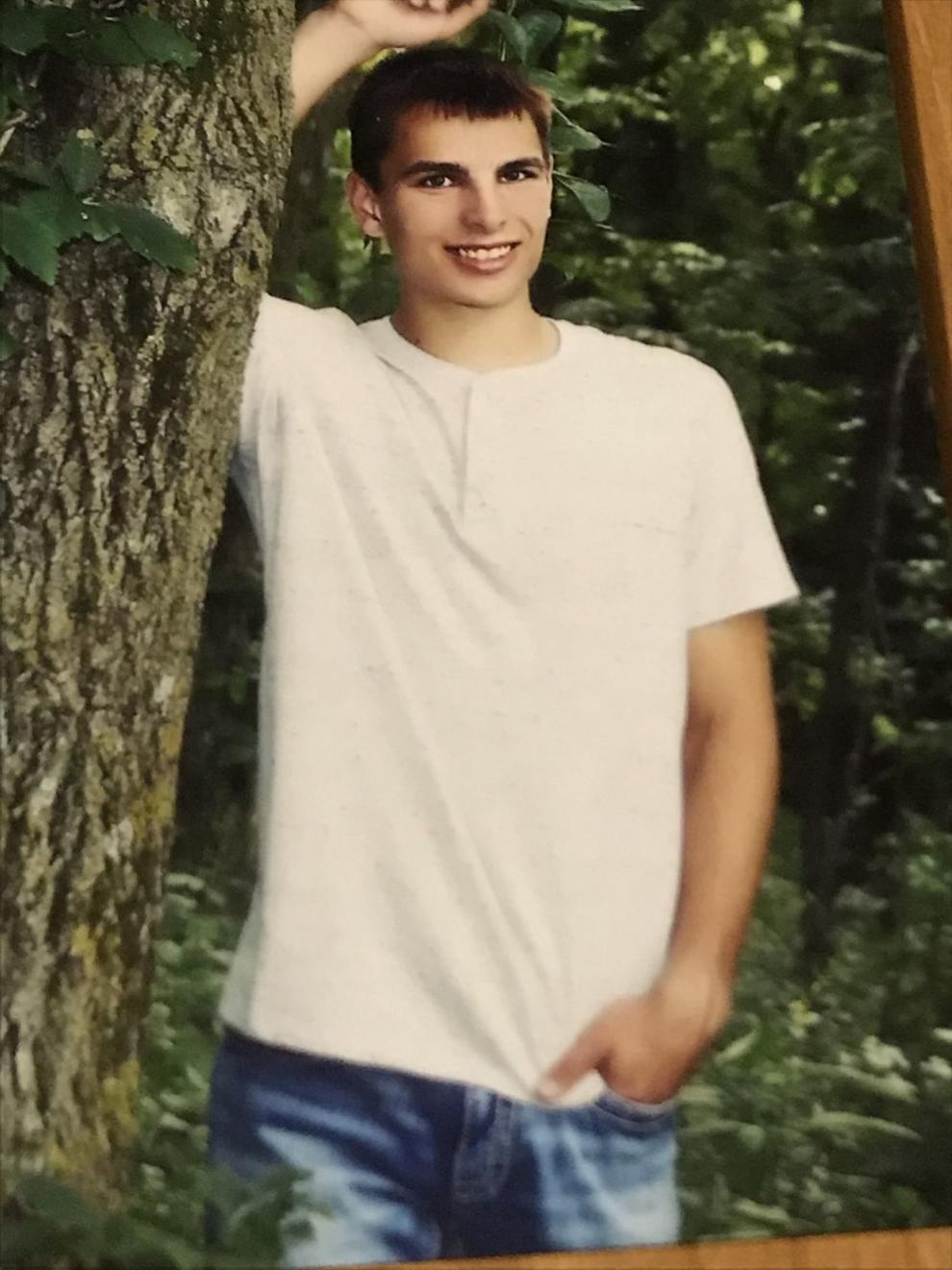 Sam Kratz - Athlete - Newman Catholic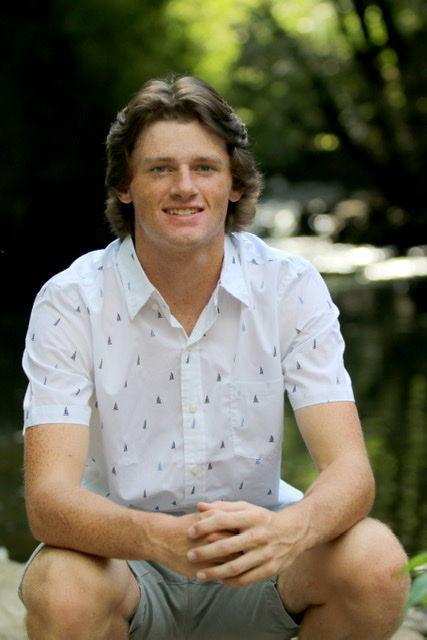 Samantha Davis - Language - North Iowa High School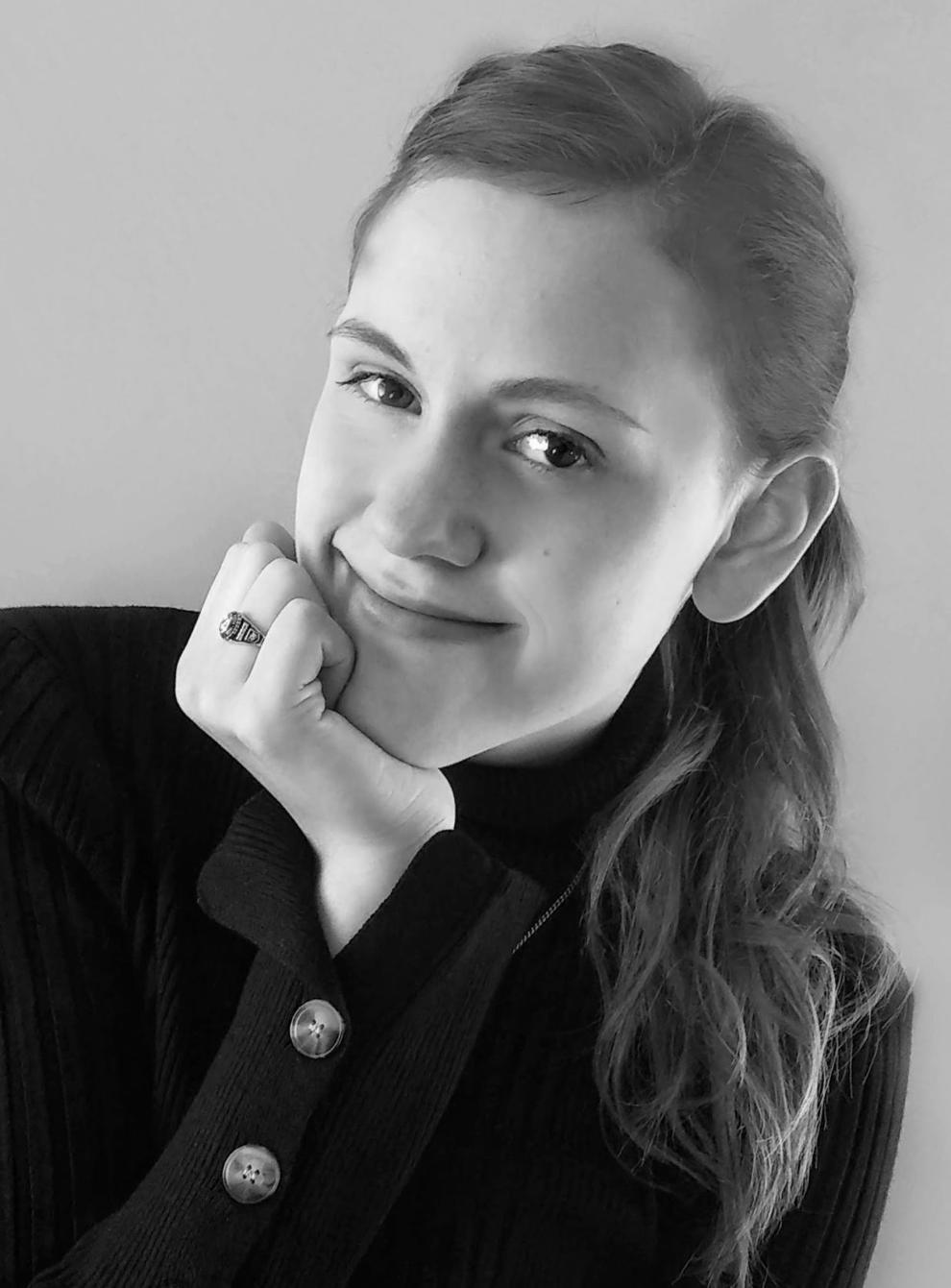 Samuel Childress - Science - Garner-Hayfield-Ventura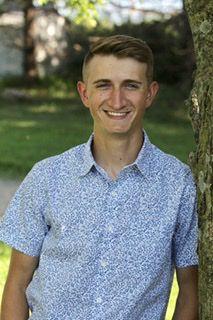 Sara Faber - Athlete - Clear Lake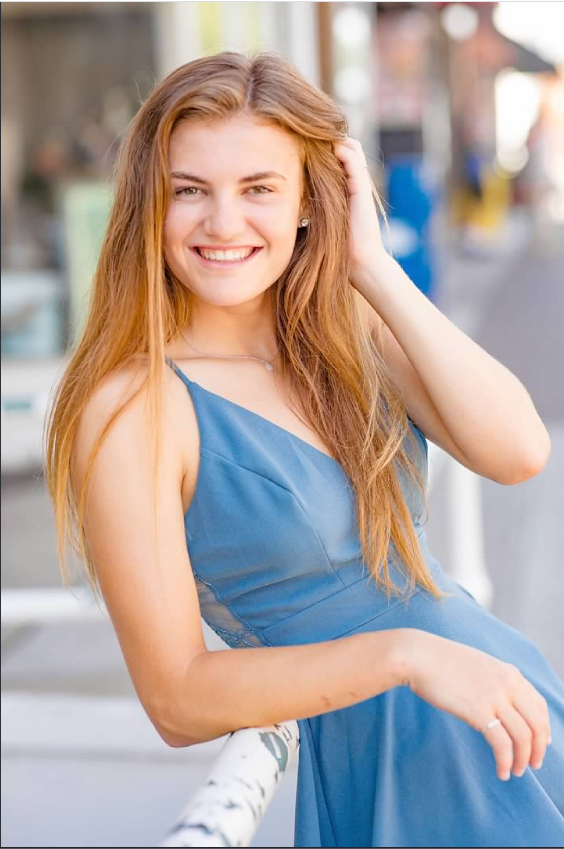 Sarah McCormick - Arts - Northwood-Kensett

Sawyer Salisbury - Technical - Rudd-Rockford-Marble Rock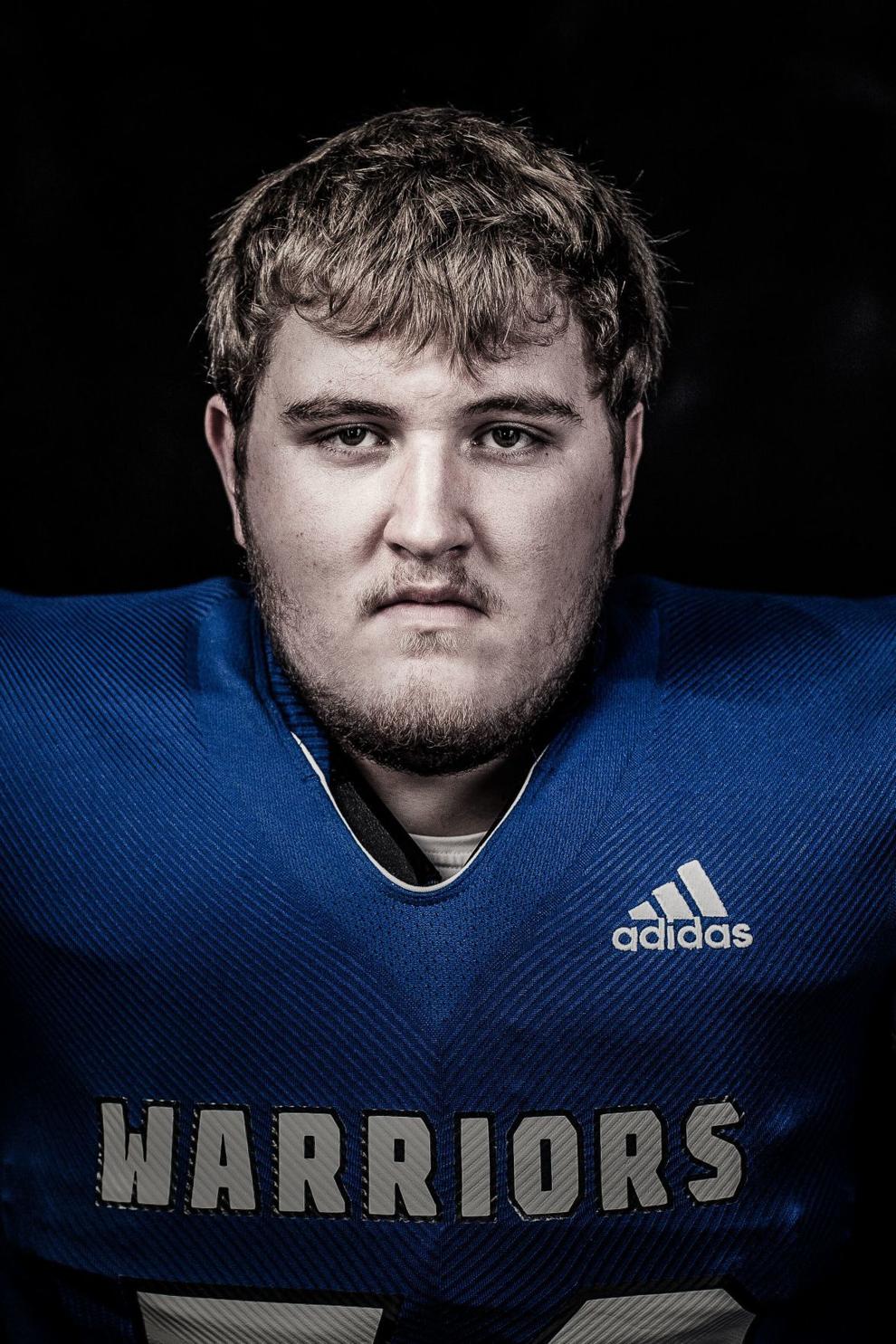 Shane Hillesheim - Technical - Nashua-Plainfield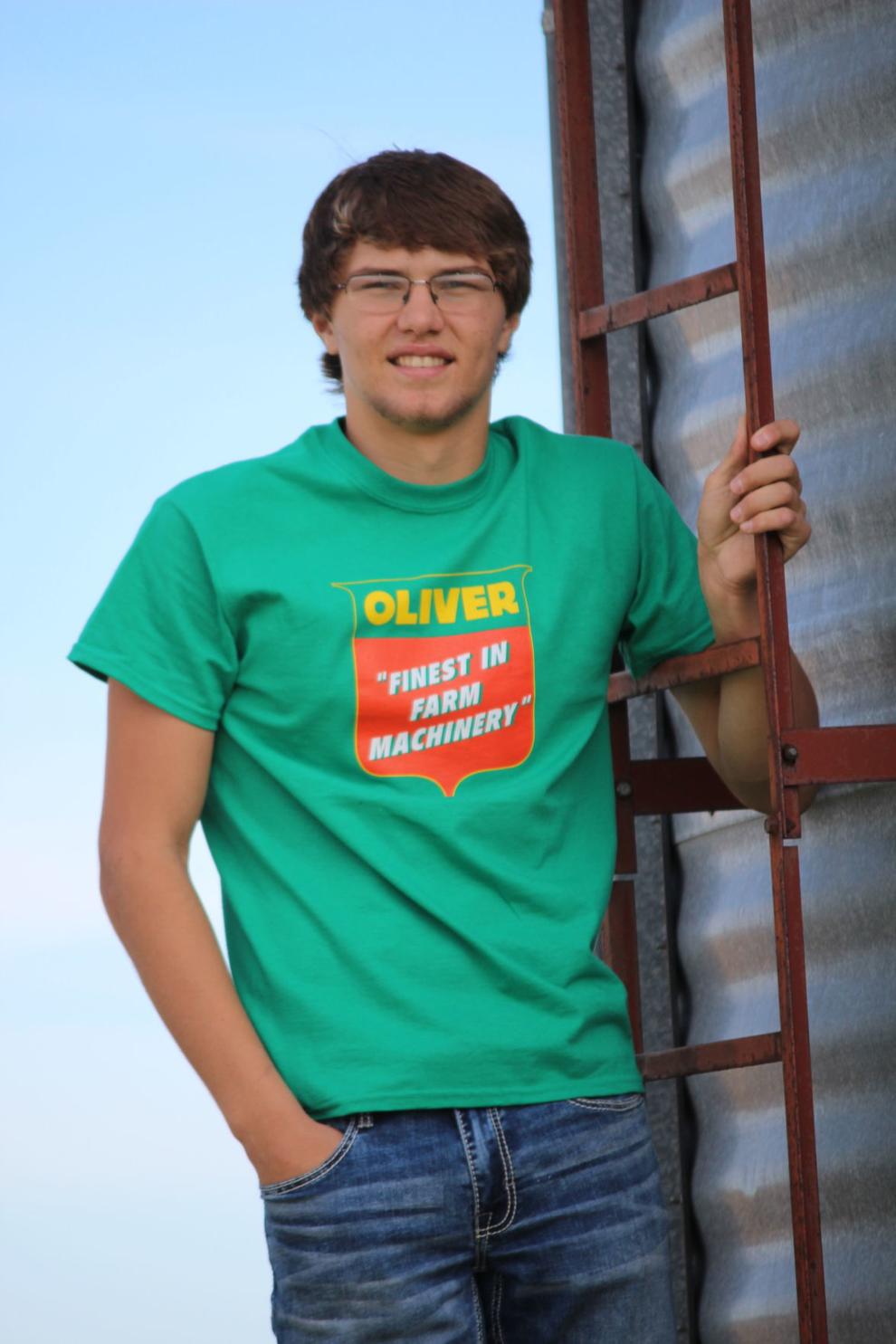 Sidney Brandau - Athlete - Osage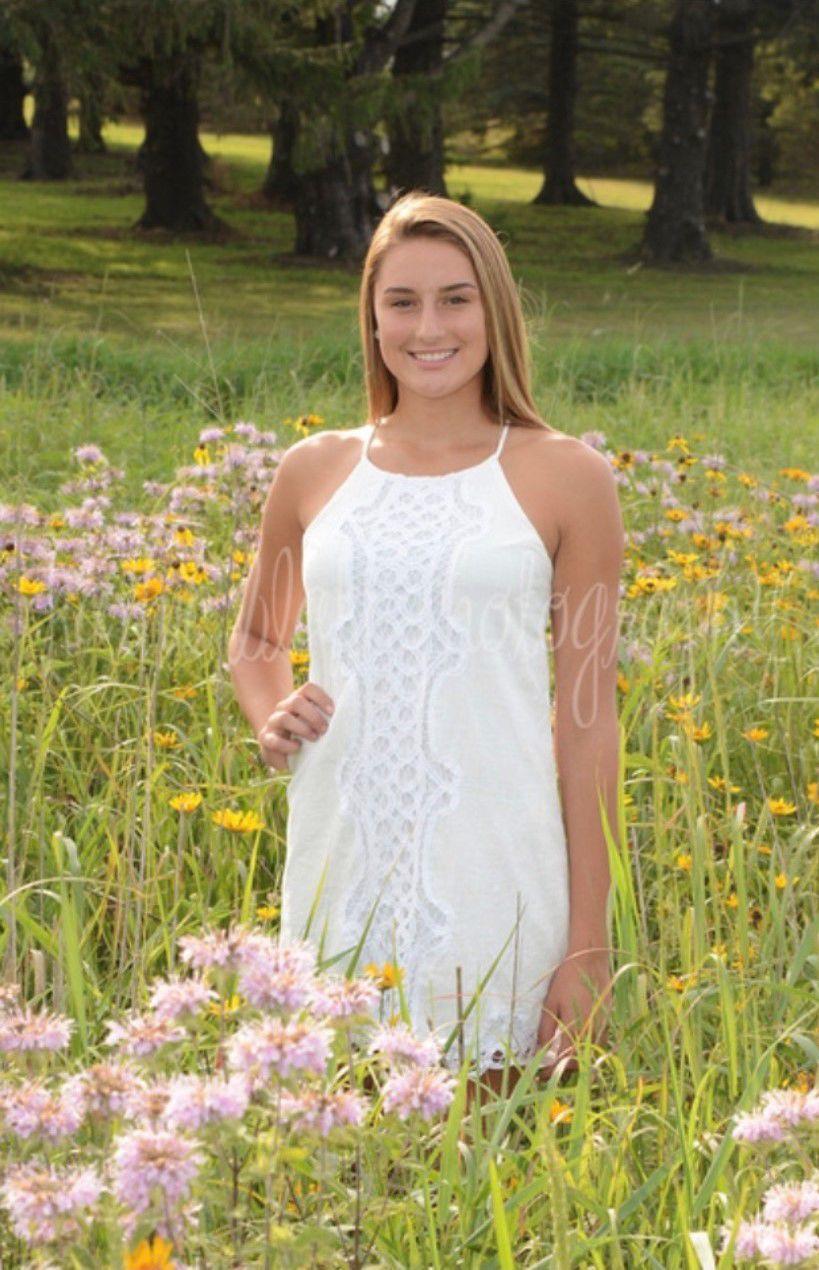 Sierra Billick - Music - North Iowa High School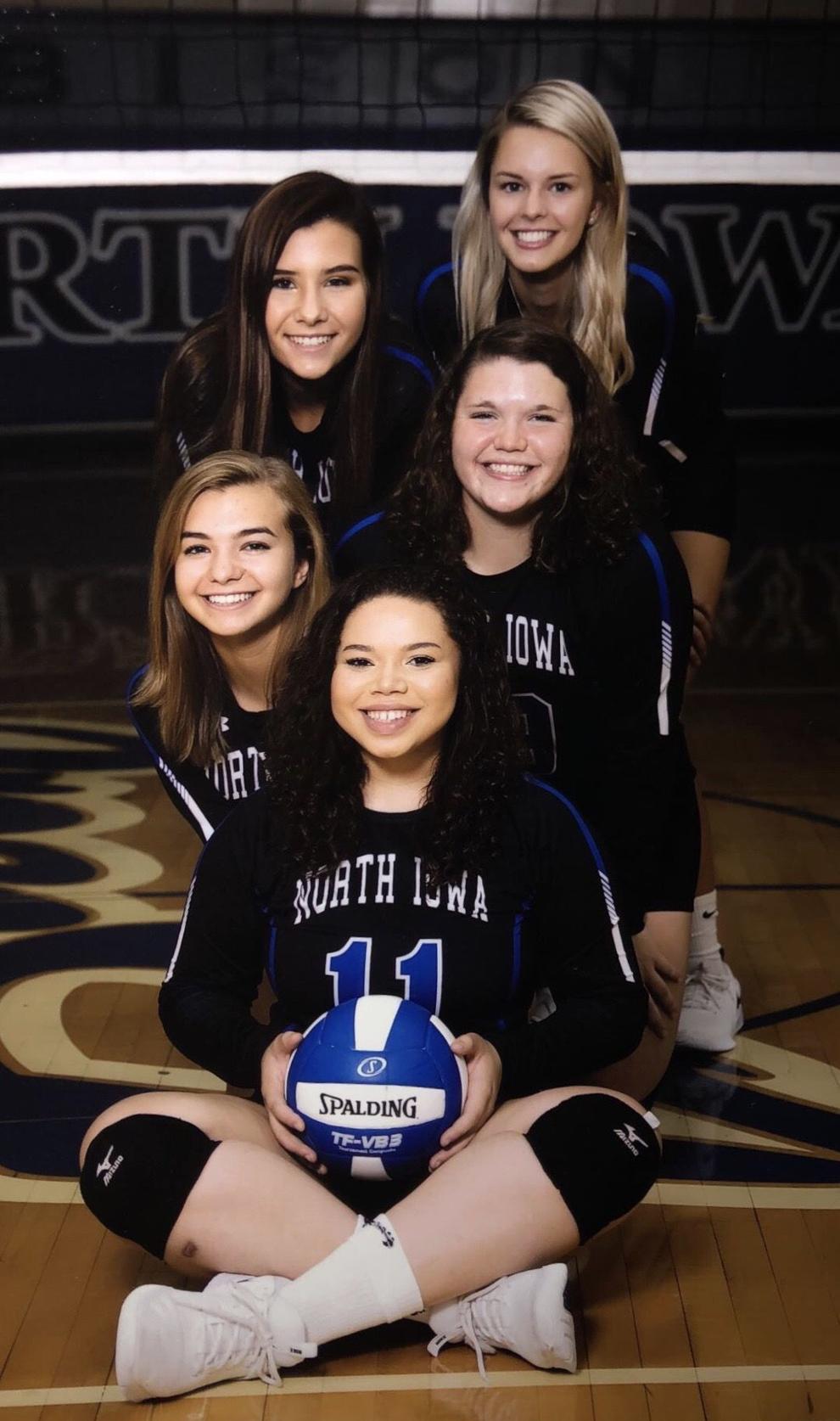 Sierra Sullivan - Arts - Riceville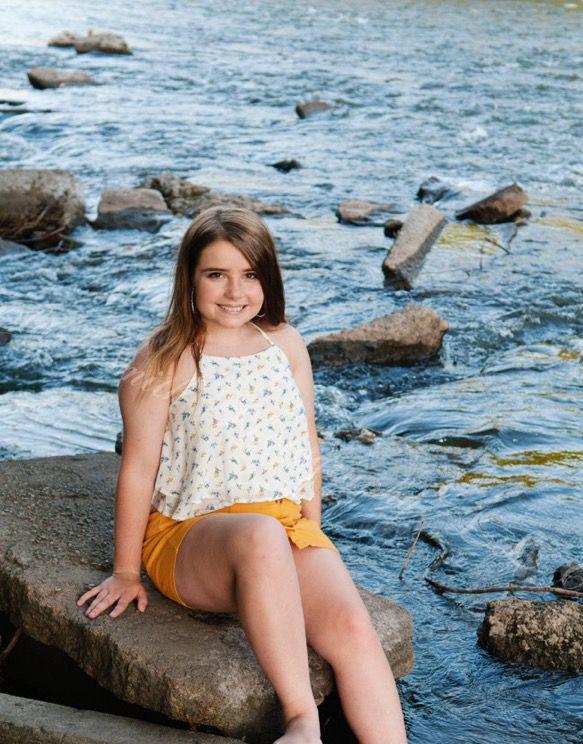 Sky Toyne - Music - Clear Lake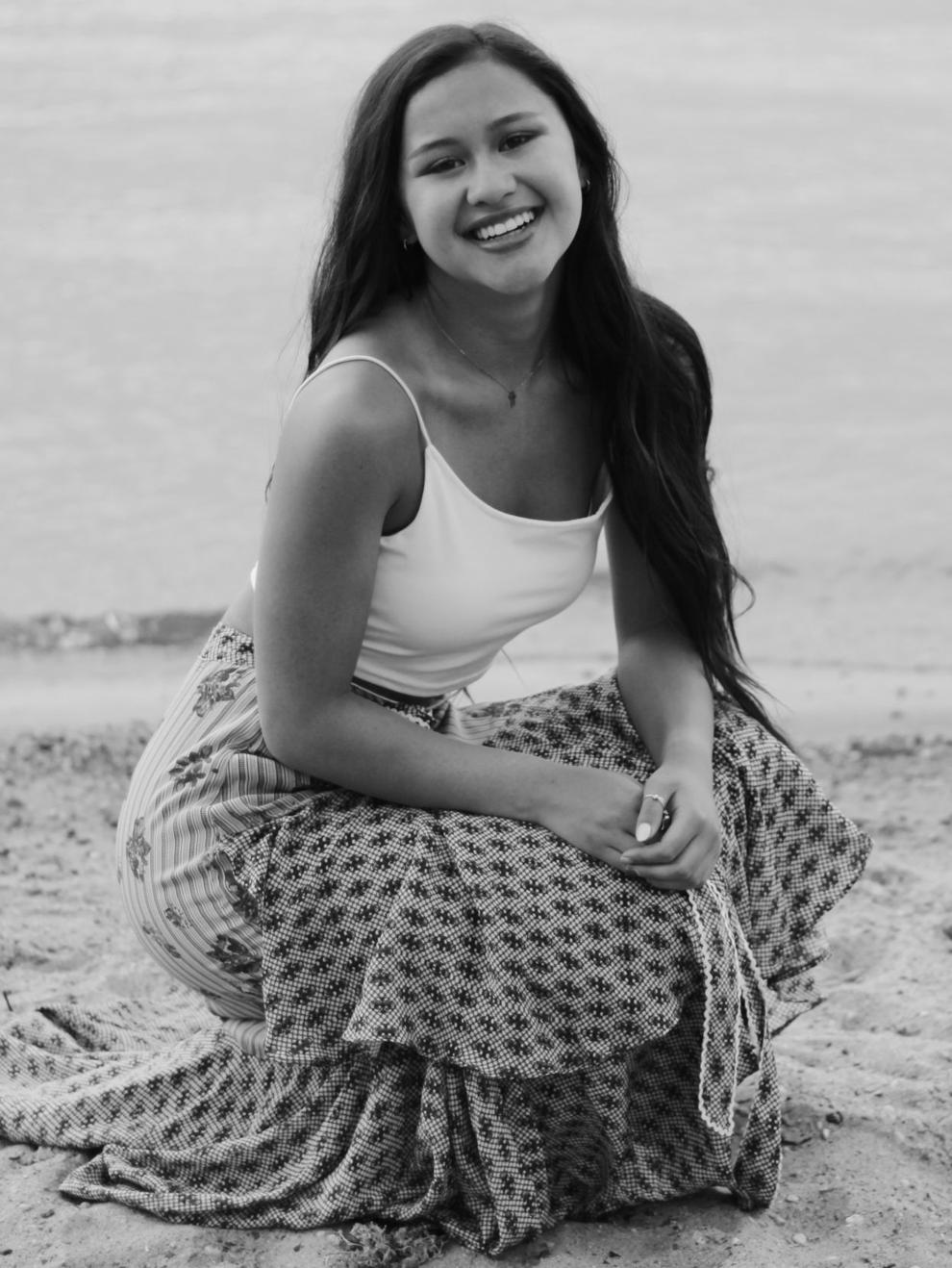 Sullivan Fair - Technical - Riceville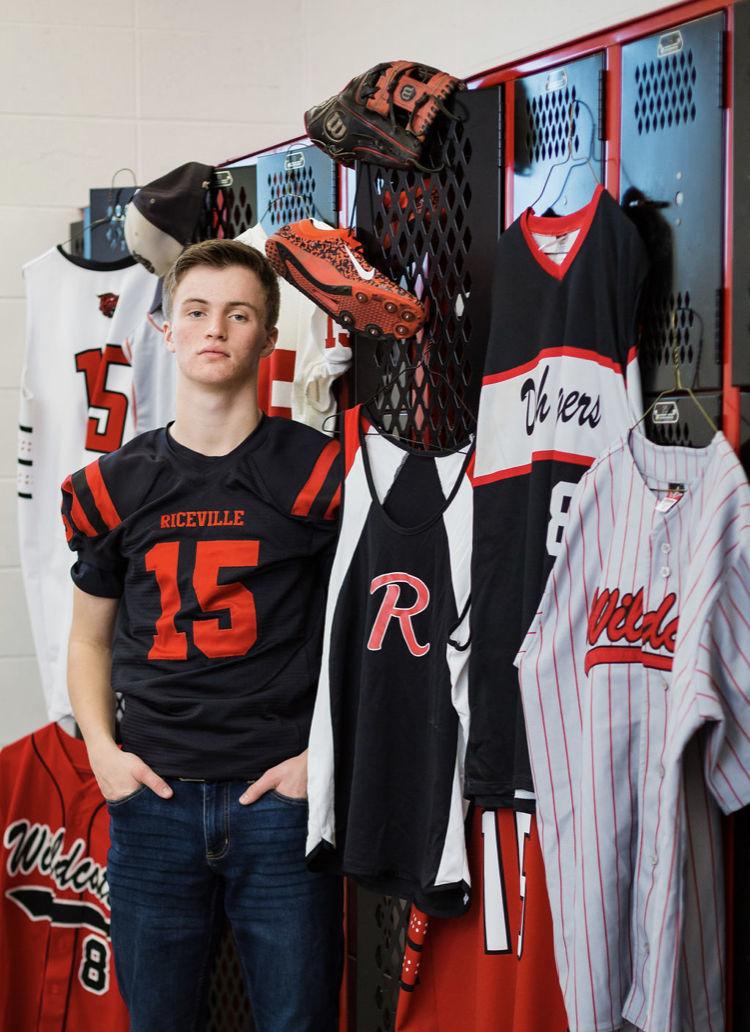 Sydney Meyer - Science - Hampton-Dumont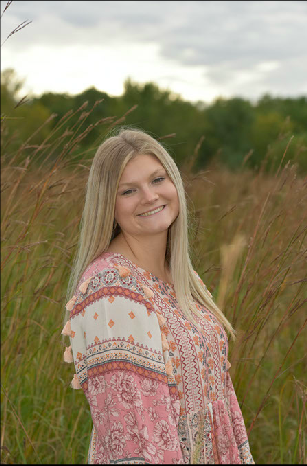 Tanner Swenson - Social Science - Riceville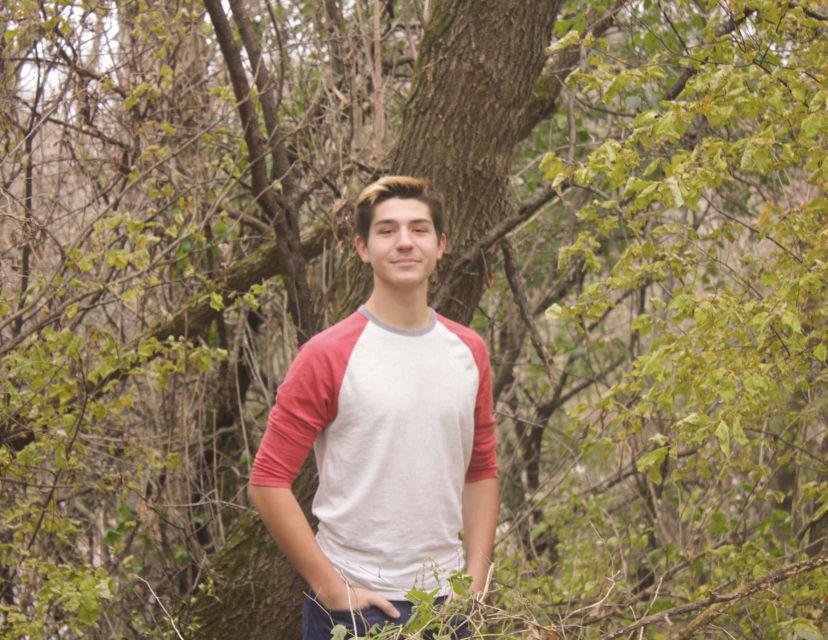 Tate Hagen - Athlete - West Hancock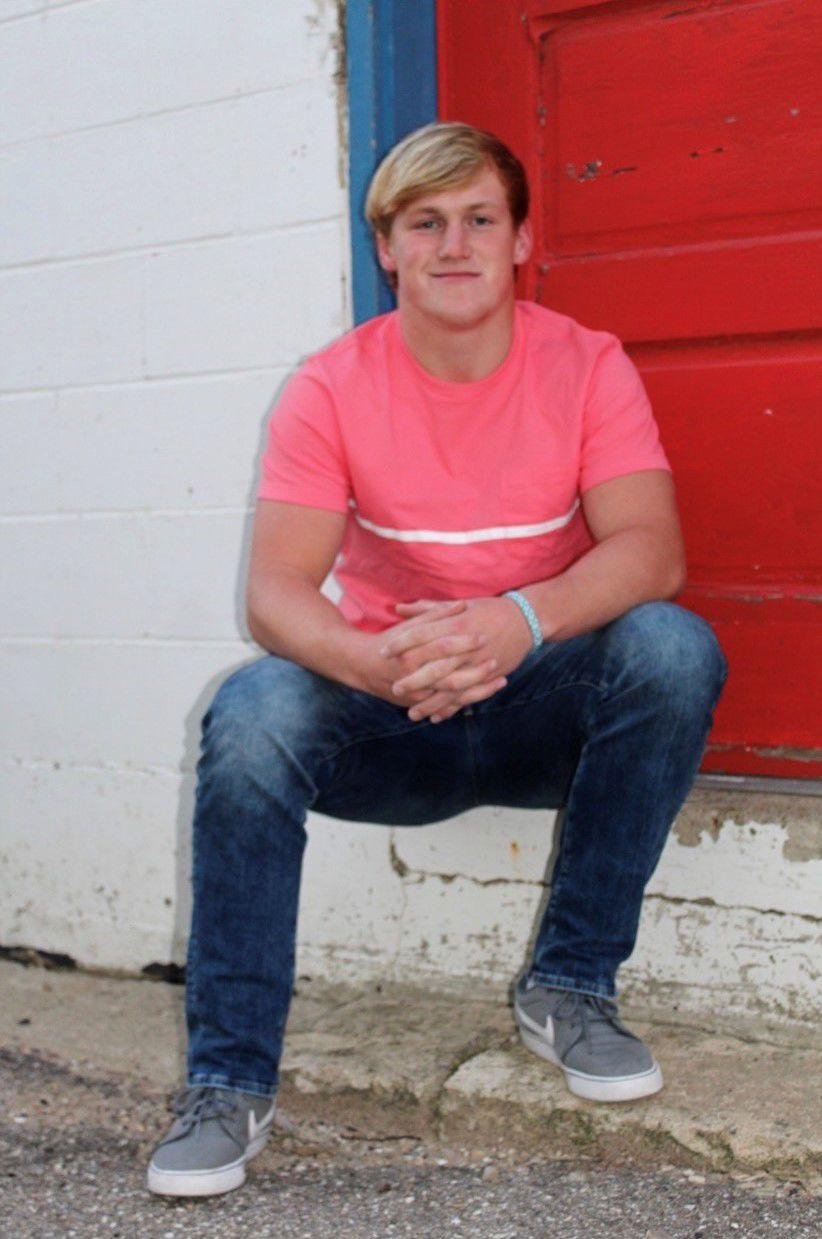 Theodore Behrends - Technical - Central Springs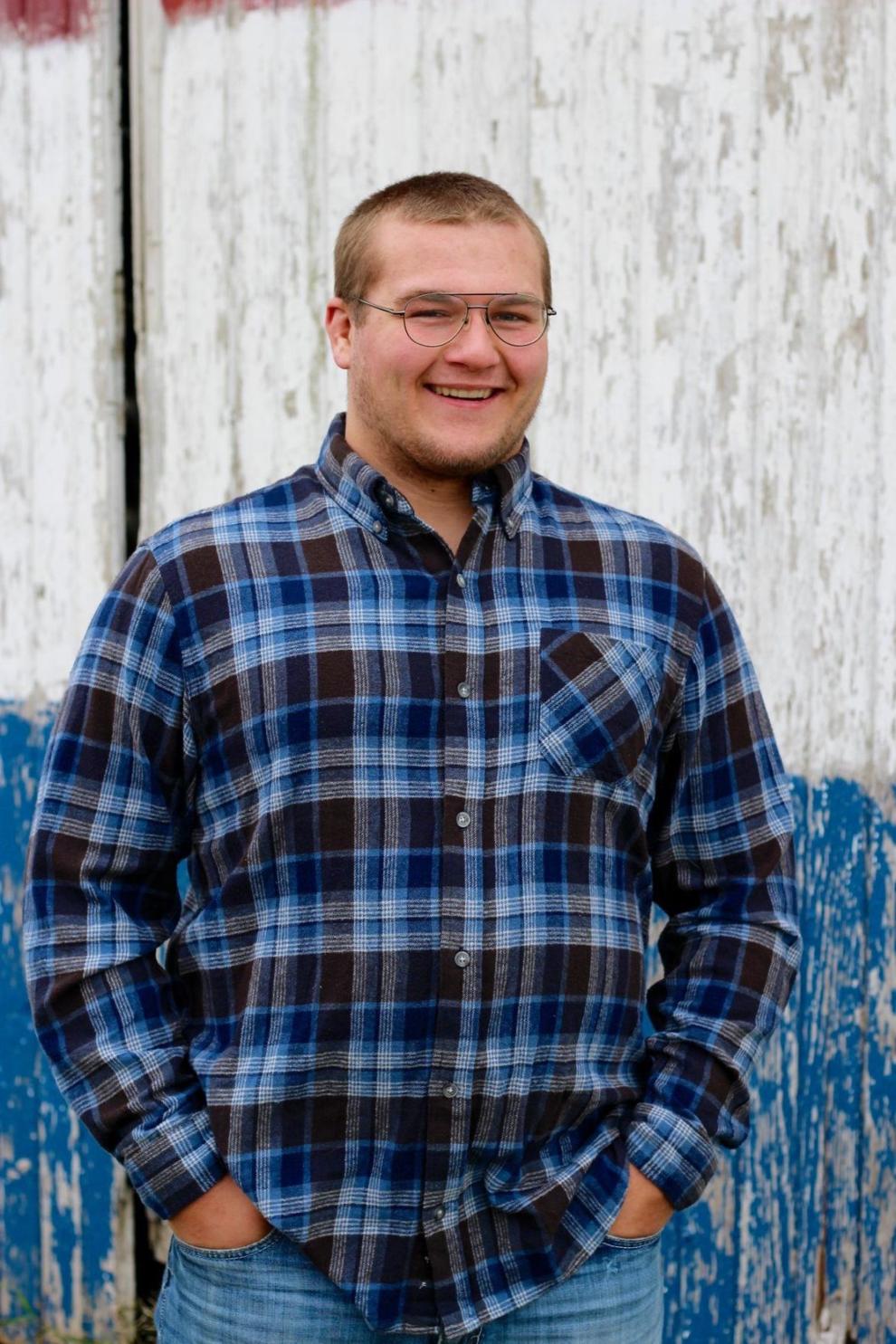 Thor Maakestad - Athlete - Osage
Tiffany Sherwood - Music - West Hancock
Tony Cadena - Social Science - Mason City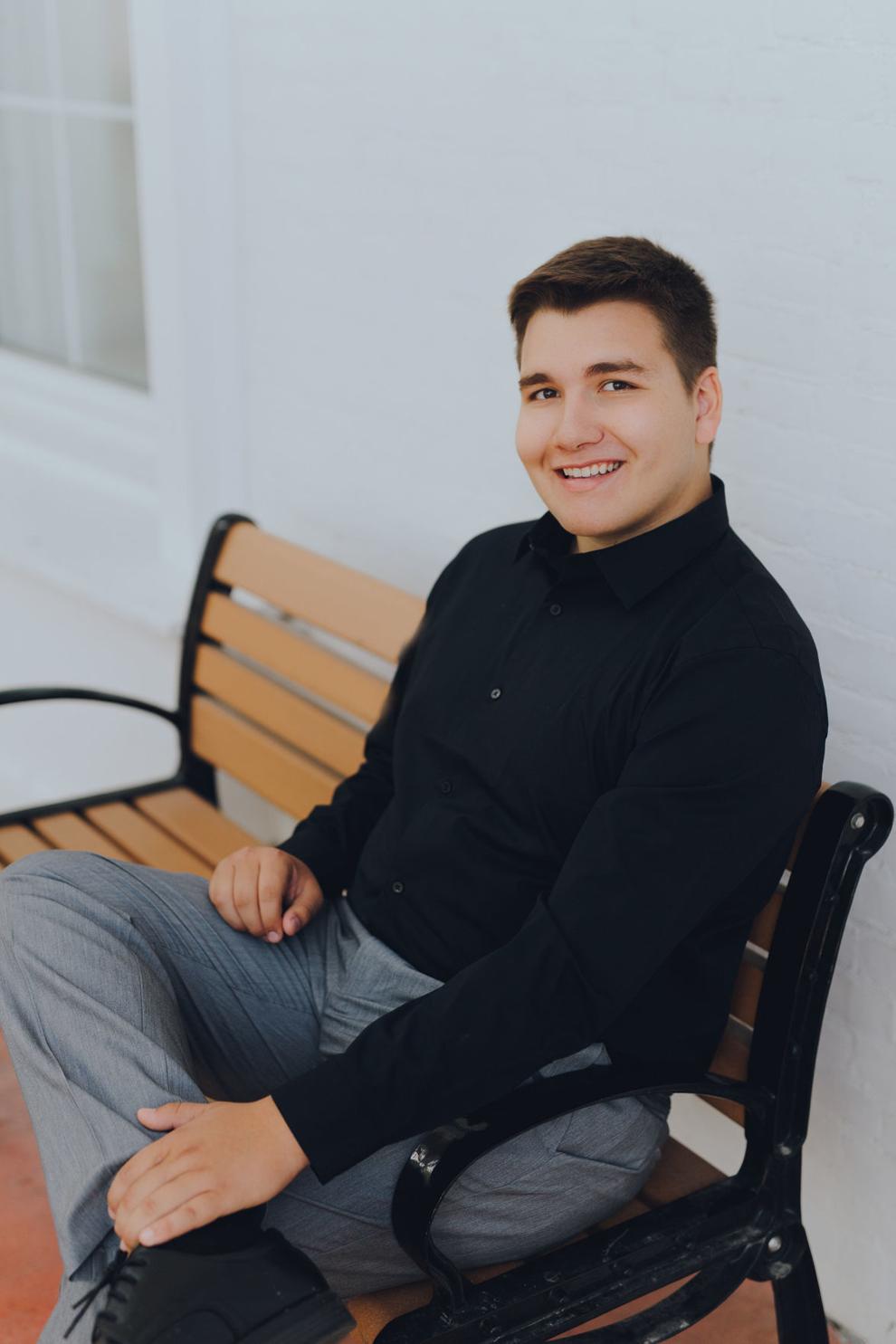 Trae Butler - Technical - Lake Mills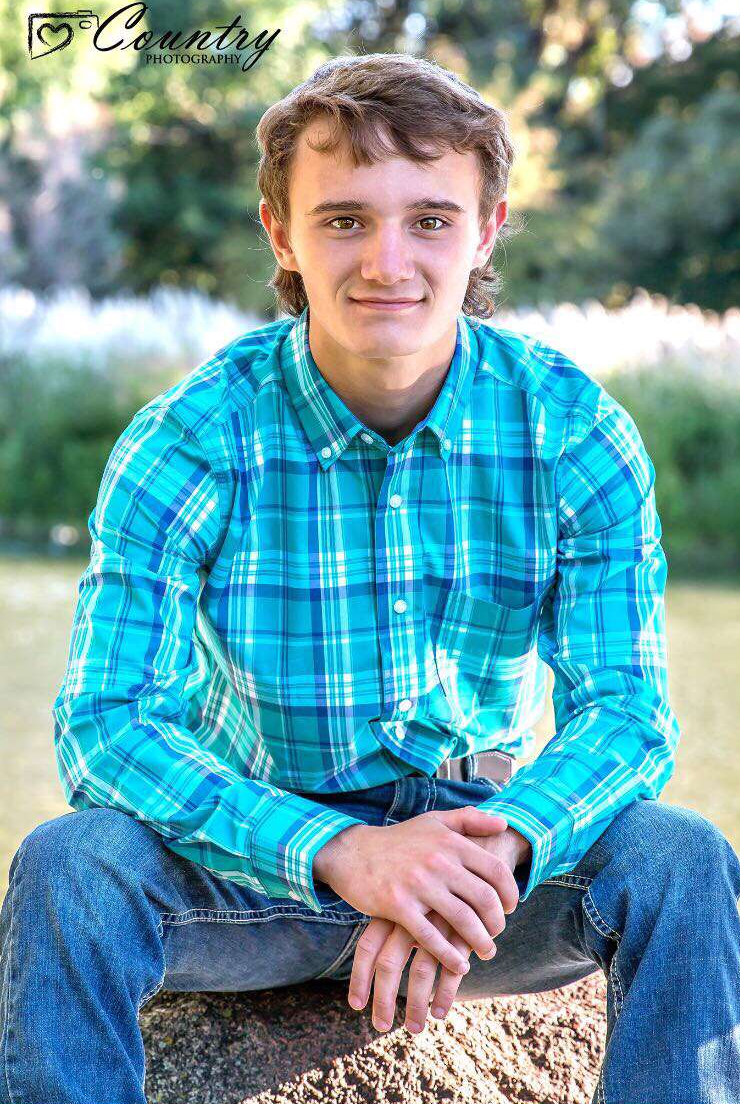 Wyatt Sutter - Athlete - Hampton-Dumont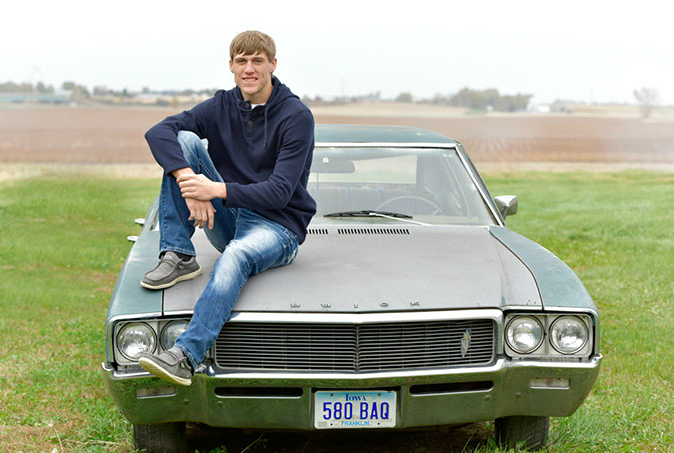 Wyatt Wegener - Athlete - Algona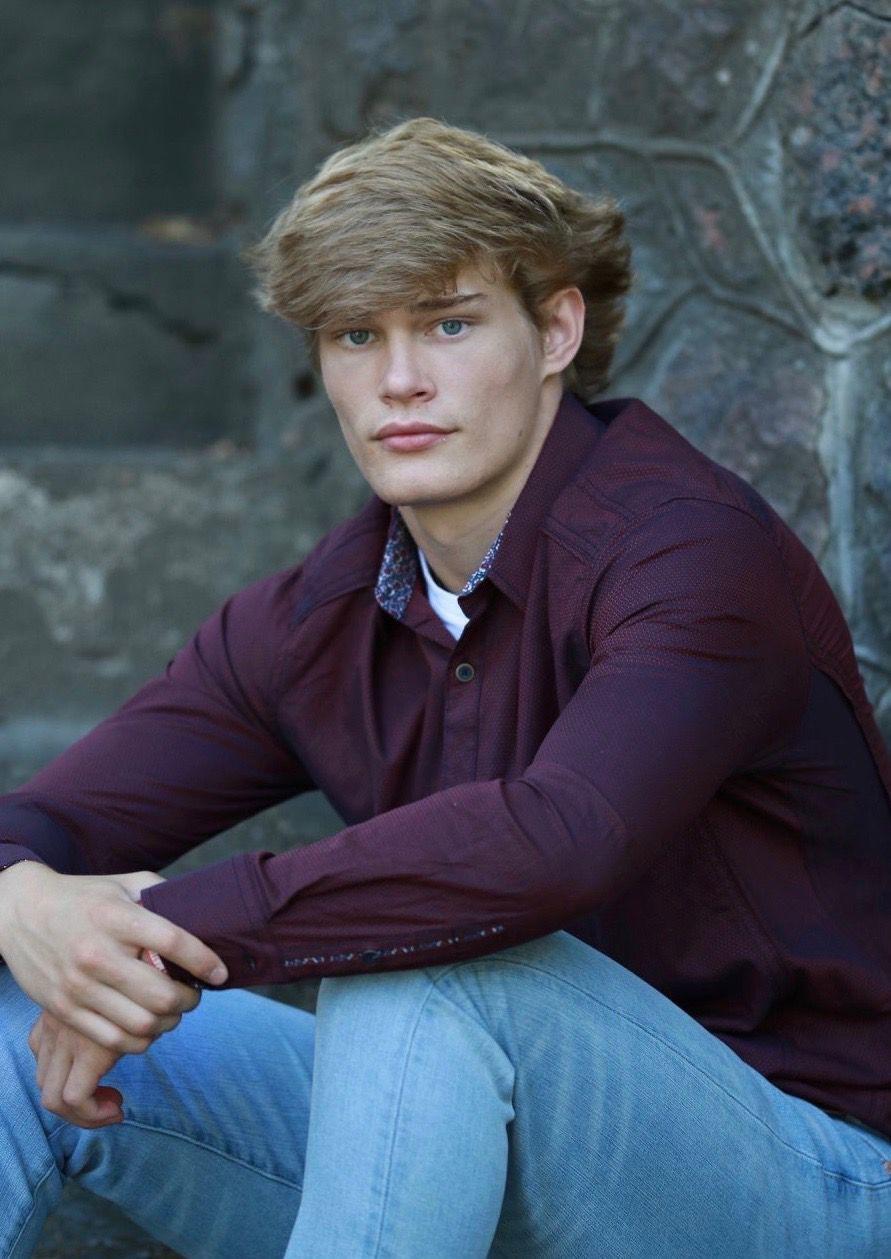 Zachary Welsher - Social Science - Hampton-Dumont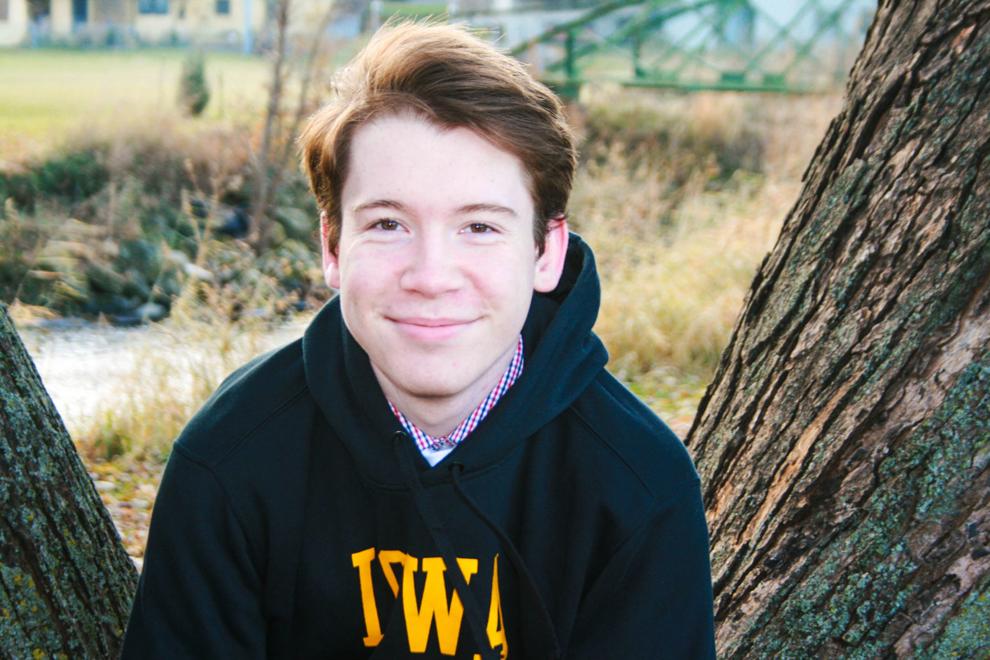 Zachery Hauptman - Social Science - Algona