As of this past week, the COVID-19 pandemic has stretched on for six months in Iowa, infecting thousands and upending everyday life for many across the state.
One family has lived and breathed every moment.
Neil and Jeanne Bennett of Iowa City were among the first positive COVID-19 cases reported in Iowa in early March. The couple, with more than a dozen others, were infected with the virus after traveling to Egypt, just a week before the first instance of community spread was reported and the pandemic had taken hold of the state.
Seventy-four-year-old Neil Bennett became the state's first critical care case, testing Iowa City doctors who were caring for patients infected with the virus for the first time.
In those first few months, his family "went through hell," said Jeanne. Neil went on to spend five months in hospitals and rehabilitation facilities across Eastern Iowa, recovering from the virus.
"Like so many, I have lived and breathed COVID-19 since early March. You can't escape it," said Gwen Bennett, their daughter.
Here is a timeline of events:
March 2
No cases are yet reported in Iowa. The first COVID-19 death in the United States was reported only three days earlier in Washington state.
When the Bennett family arrived in the Chicago O'Hare airport at the end of their journey, they felt an "extreme" tiredness that didn't seem like typical jet lag. The feeling persisted for the next few days.
Neil and Jeanne Bennett had traveled with Gwen Bennett and her husband, Tom Rogers, who live in Barrington, Ill., a Chicago suburb.
March 7
The federal Centers for Disease Control and Prevention reports there are more than 400 confirmed cases in the United States. It's just days until President Donald Trump declares a national emergency.
The Bennetts said they received a call from the Iowa Department of Public Health on March 7 that a couple fellow travelers had reported symptoms of COVID-19 and that they needed to be tested.
Public health officials came to the Bennett home and swabbed them on their front porch. The results came back in a day or so.
"And sure enough, we had the coronavirus," Jeanne recalled.
Neil and Jeanne have been traveling around the world for years through the Friends' Club, a Hills Bank and Trust program for customers aged 50 and older.
When they departed in late February, they weren't concerned about the virus over the course of the trip because there were only a few reported cases in Egypt at the time.
They could have been exposed at a number of places, said their daughter Gwen, 54. There were large crowds at many stops during the trip and they were in close contact with individuals outside their travel group during a four-day cruise down the Nile River.
"We were all diligent with hand sanitizer and washing our hands, but we were in close quarters with strangers, touching the same utensils at the breakfast buffet and so forth," Gwen Bennett said.
March 8
Gov. Kim Reynolds announces at an evening news conference that public health officials have confirmed Iowa's first three cases of the novel coronavirus in three Johnson County residents.
Jeanne and Neil say they weren't cognizant of the governor's announcement when they reflect back six months. That Sunday evening news conference marked a major event for many Iowans as the moment the pandemic had reached their lives, but those days were full of a different kind of urgency for the Bennetts.
Things quickly were taking a turn for the worst in their illnesses. Neil's symptoms worsened until March 10, when Jeanne found him collapsed in their home and couldn't get him up. She called 911, and he was taken to the University of Iowa Hospitals and Clinics.
"That was the last time I saw him," Jeanne said.
Neil was admitted into the hospital's intensive care unit. UIHC physicians and other providers had been preparing since late winter to respond to the infectious disease emergency that was unfolding.
Hospital officials knew, once the virus hit Iowa, that UIHC's role was "is to provide the best critical care that we could to the people of Iowa," said Dr. Nick Mohr, professor of emergency medicine, anesthesia critical care and epidemiology.
"We didn't know when that was going to happen," said Mohr, who cared for Neil while he was in the ICU. "... We didn't know if this was going to be the first of the wave that hit New York that was going to outstrip the capabilities of the health system in Iowa, or whether this would be something that would look different from that. But we knew that we had the first patient and it was time to get started."
The morning after his arrival at UIHC, Neil was placed on a ventilator.
March 11
The UIHC confirms it had admitted the first COVID-19 patient, a resident of Johnson County.
Hills Bank also confirmed to The Gazette the group of Johnson County residents who tested positive were on the same trip to Egypt that was sponsored by their program, the Friends Club.
Fourteen out of the group of 26 Friend Club travelers ultimately tested positive for COVID-19, according to the Bennett family.
Gwen Bennett and Rogers tested positive for the virus the next day, March 12. She felt very ill, but Rogers saw no symptoms. She said she was told she was the first woman in Lake County, Ill., to be infected with the virus.
"We all had some consciousness of the unknowns," Gwen Bennett said. "They didn't know how to test us, they didn't know how to treat us.
"Now, it's a strange badge of honor because thank the Lord we survived."
At the time, she was not focused on herself because "I was just so concerned about dad."
"There were days I didn't watch the news because I didn't want to know how many people had died," she said. "I just wanted to care about dad."
Gwen left Illinois to quarantine with her mother in Iowa City, but neither could visit Neil while he was in the hospital. Their only connection were the daily phone calls with his doctors, who painted a grim picture of his condition.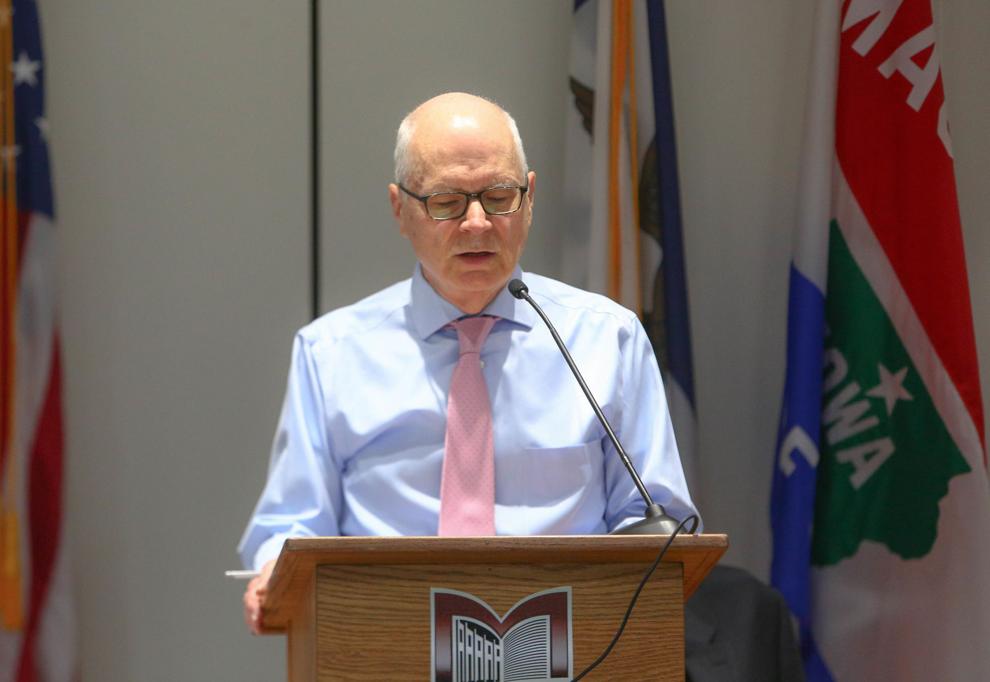 April-July
COVID-19 cases in Iowa continue to rise, prompting Gov. Reynolds to extend her public health emergency proclamation in an effort to mitigate the spread.
Neil has no memory of his first two months in the hospital.
In determining the best care plan, Mohr and others helping COVID-19 patients relied on conversations with colleagues nationwide and on reports published from areas where the pandemic already had taken hold, including China, Italy and parts of New York state.
"It's not uncommon to be looking at the medical literature to get answers for how we can provide better care," Mohr said. "What is uncommon was that things were changing very fast."
During Neil's first weeks in the hospital, Mohr said the main priority was to improve his lung function.
According to his doctors, Neil was their first patient to use hydroxychloroquine and Remdesivir as a potential treatment option.
Mohr said UIHC received an emergency-use authorization from the company that produces Remdesivir, as it was an experimental drug and not federally approved as a treatment for COVID-19.
"It was something that we thought seemed like a reasonable option, and he was sick enough that we didn't think that we had a lot of other treatment options," Mohr said.
Before he was weaned off the ventilator, Neil required a significant amount of rehabilitation, which Mohr said is common.
Neil was transferred from UIHC to Select Specialty Hospital in Davenport, an acute long-term care facility on April 22. Gwen and Jeanne drove ahead of the ambulance transporting him, then watched from the parking lot as he was moved inside.
"That was the only time we laid eyes on him since March," Gwen recalled. "He was still on the ventilator, but he was strong enough to raise a hand to wave. Then from that point on, we were looking at him through a window."
He was weaned off the ventilator on May 21. He was transferred to UnityPoint Health-St. Luke's Hospital in-patient rehabilitation on June 2, and on July 2, was moved again, this time to St. Luke's Transitional Care Center in Cedar Rapids.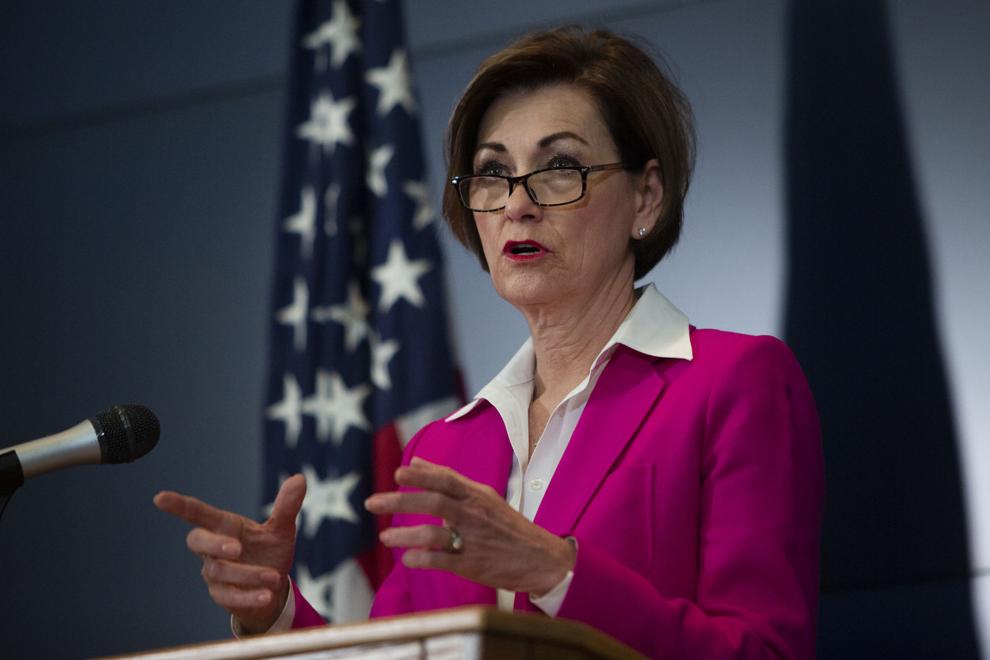 Aug. 7
Positive cases among Iowans once again are on the rise, reaching seven-day positivity rates not seen since April. Reynolds orders bars to close in six counties where the outbreak is the worst, including Johnson County.
It's also the day Neil Bennett returned home, nearly five months after his wife found him collapsed in their home.
But Neil still faces a long road to recovery. He uses a walker and has therapy three days a week, as he lost "virtually all the strength in my body, my legs and arms."
"They say that for every day you are hospitalized, it takes three days to recapture lost strength," he said. "I was hospitalized for five months. So under that rule of thumb, I'm looking at 15 months to recapture normal body strength."
As the Iowa City couple watches new cases in their community spike once again, Neil and Jeanne Bennett say they are angry about the lack of stricter mandates to stop the spread of the virus.
"It makes me furious when I see these other states have it under control, and (Iowa) doesn't," Jeanne said.
But in the months since the virus struck their lives — and likely for many months to come — Neil has focused his thoughts on recovery. The Bennetts hope to travel the world again one day.
"I haven't had the chance to sit down to truly reflect on the impact and what it really meant to be one of the first cases," Neil said. "I've been so focused on trying to establish some form of normalcy going forward."