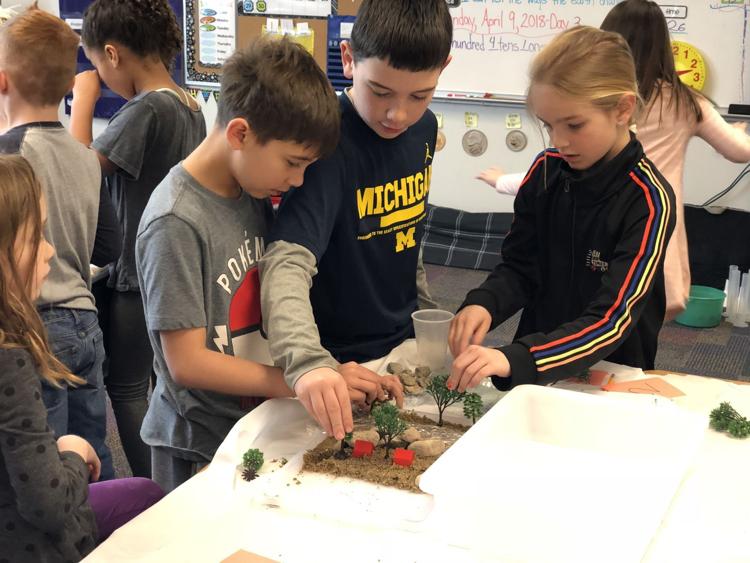 It's an exciting time to be part of the Clear Lake Community School District.
That's what Doug Gee, superintendent of Clear Lake Schools, said earlier this week.
"It's going to be a really fun next couple of years," he said.
Under his leadership since 2016, the district has improved its financial well-being, invested in new programming and facilities, retained and hired quality staff and increased student enrollment.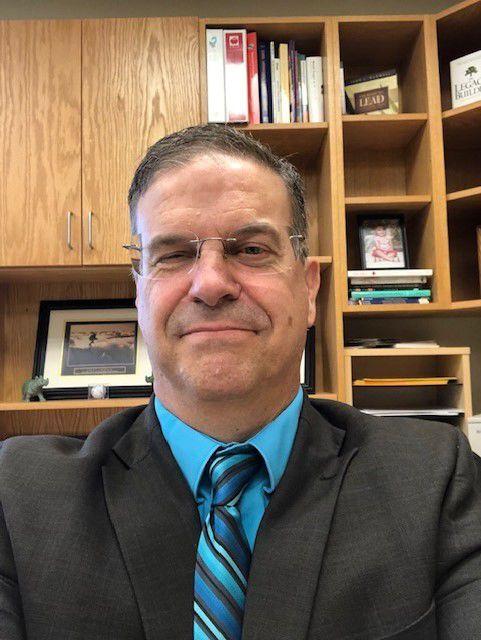 The latter he's highlighted at a variety of school board meetings, chamber events and city council meetings, as well as in his quarterly newsletter and monthly video blog this fall — and for good reason.
Clear Lake is the only school district within the North Central Conference to see an increase in its enrollment this year, and one of less than 10 within the Central Rivers Area Education Agency, Gee said at a Clear Lake Board of Education work session earlier this month.
"I think it's got a lot to do with Clear Lake as a school district and the things we're doing," he said. "We've added new programming for the school district, while most are reducing and cutting back."
According to district data, Clear Lake's served enrollment — the total number of students who attend one of its schools — this fall is 1,403, which is 34 more than last year and 81 more than two years ago.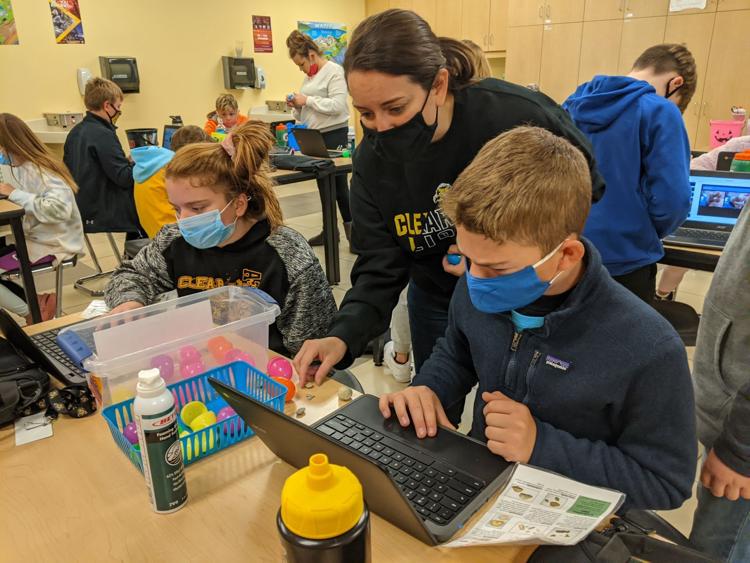 Since the fall of 2016, the district has seen its served enrollment increase by 111 students.
Gee said he attributes some of its growth to the increase in the district's open enrolled in students and a decrease in the open enrolled out.
Students who open enroll in don't live within the district but attend Clear Lake Schools, and students who open enroll out live within the district and attend a different school.
This fall, Clear Lake had 245 students who open enrolled into the district, which is 50 more than last year and 110 more than four years ago, while the number of students who open enrolled out of the district was 59, which is 12 less than last year and 24 less than two years ago.
This year's net open enrollment is 186 students, which Gee equates to nearly $1.3 million in additional funding for the school district.
"One of the visions I had when I first came here at Clear Lake was to have such outstanding programs and staff, so parents were willing to drive up to 50 miles to get their student to Clear Lake," Gee said in his video blog on Nov. 3.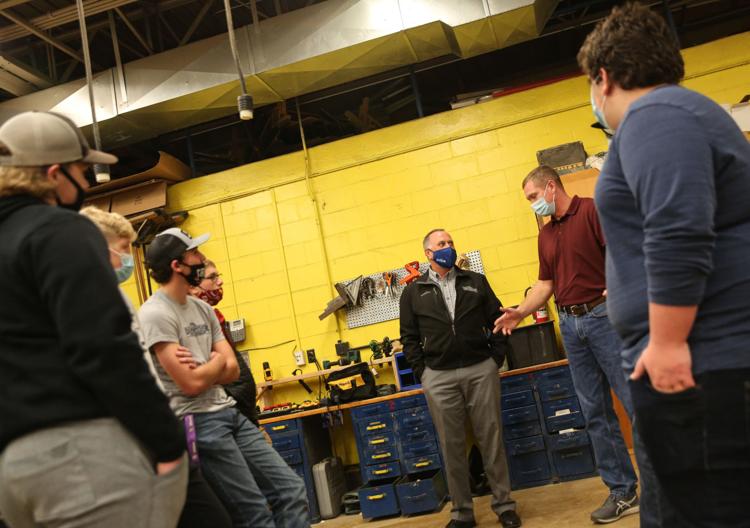 In comparison, Mason City has seen a decrease in open enroll in students and an increase in open enroll out students.
This fall, Mason City Community School District had 155 students open enroll in, which is 21 less than last year, and it had 208 students open enroll out, which is 58 more than last year.
The Garner-Hayfield-Ventura Community School District saw both increase from 2019. Its open enrolled increased from 173 to 177, and its open enrolled out increased from 80 to 107 students this fall, according to district data.
The additional revenue from increased enrollment has allowed the district to invest in more student programming, which may in turn attract even more students and result in more funding, Gee said.
In recent years, Clear Lake Schools has added programs through grants, donations and community partnerships, like computer science, biomedicine, agriculture and FFA, Project Lead The Way and two registered apprenticeships in welding and carpentry.
The ag and FFA program has more than 90 students and it's only in its second year.
The apprenticeship programs with Iowa Mold Tooling Co. Inc. and Dean Snyder Construction have attracted more students to enroll in the high school industrial tech classes.
Gee said the district's investment in its facilities, including the $18 million bond referendum residents approved in March, is something else that he believes makes Clear Lake attractive to students and families.
This fall, the district completed projects on Clear Creek Elementary, Lions Field Athletic Complex and the greenhouse, and it broke ground on its multimillion recreation and wellness center and awarded bids for the E.B. Stillman Auditorium improvements.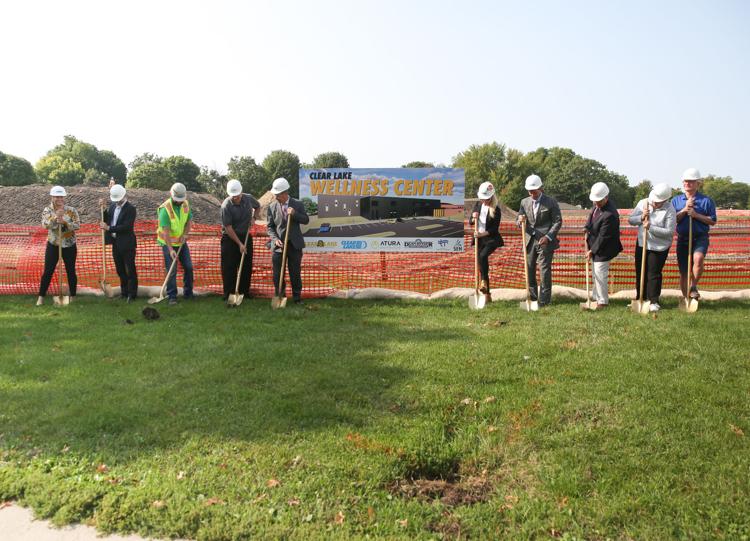 He said the district's response to the COVID-19 pandemic, including one-to-one devices for all K-12 students and district-wide internet access through CL Tel, may have also factored into its enrollment growth.
"The community has been really supportive of things we've done, and we're going to keep doing what we feel is best for the kids," Gee said. "If we feel there's something the kids have to have or want, then we're going to find a way to make it happen."
Ashley Stewart covers Clear Lake and arts and entertainment in North Iowa for the Globe Gazette. You can reach her at ashley.stewart@globegazette.com or by phone at 641-421-0533. Follow Ashley on Twitter at GGastewart.
Be the first to know
Get local news delivered to your inbox!