DIKE, Iowa (AP) — A wooden box containing the cremated remains of a Dike man that was stolen in a home burglary has been recovered, authoritie…
SAN FRANCISCO (AP) — Major changes to the way people vote have election advocates on edge as Californians cast ballots in a high-profile prima…
WATERLOO, Iowa (AP) — Deere & Co. plans to lay off 42 workers in Waterloo — the latest round of layoffs in the state the farm equipment ma…
DES MOINES, Iowa (AP) — The Iowa Supreme Court on Friday dramatically reduced the compensation a paralyzed northeast Iowa man received from a …
DES MOINES, Iowa (AP) — A suspect has been arrested in the death of a 71-year-old woman who was the victim of a hit-and-run as she crossed a D…
OMAHA, Neb. (AP) — An Iowa man has been charged with the Omaha slaying of a man who'd been reported missing.
DAVENPORT, Iowa (AP) — An April trial has been scheduled for a Davenport high school science teacher accused of secretly recording nude videos…
IOWA CITY, Iowa (AP) — A trial has been delayed for a man accused of killing his wife in Iowa City.
INDIANOLA, Iowa (AP) — Warren County supervisors have approved construction of the long-sought justice center in Indianola.
RENO, Nev. (AP) — What if a neighborhood precinct was voting in Nevada's presidential caucuses and nobody came?
DAVENPORT, Iowa (AP) — Davenport has taken another step toward construction of an outdoor playground along the riverfront downtown.
TIPTON, Iowa (AP) — Sheriff's deputies in an eastern Iowa county said they've filed a complaint with state's attorney oversight office about t…
CLINTON, Iowa (AP) — The Timken Co. is planning to move auger production to Clinton from across the Mississippi River in Fulton, Illinois.
DES MOINES, Iowa (AP) — Fifteen people have applied to fill the Iowa Supreme Court vacancy that will occur when Justice David Wiggins retires …
SIOUX CITY, Iowa (AP) — A Sioux City mother has complained to the local school board after she said her sixth-grade daughter suffered a broken…
DES MOINES, Iowa (AP) — A man has pleaded not guilty to vehicular homicide in the crash deaths of two men in Des Moines.
OSKALOOSA, Iowa (AP) — An Oskaloosa landlord and the father of a 7-year-old boy killed in a house fire have pleaded not guilty to child endang…
DAVENPORT, Iowa (AP) — Two students were taken to a hospital for treatment after a welding accident at a community college facility in Davenport.
SIOUX CITY, Iowa (AP) — A man who ran a tax return preparation business in north-central Iowa has pleaded guilty to helping file false returns.
SPENCER, Iowa (AP) — Authorities in northwestern Iowa have identified a man whose body was found nearly two weeks ago inside a burning home.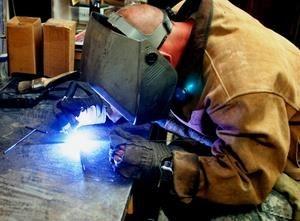 J & J Machining, Welding & Fabricating
OMAHA, Neb. (AP) — The amount of water being released into the Missouri River from Gavins Point Dam will be increased again to free up more sp…
DUBUQUE, Iowa (AP) — A man whose DNA linked him to sexual assaults reported years ago in Dubuque has pleaded guilty.
CEDAR RAPIDS, Iowa (AP) — A former school bus driver in Cedar Rapids accused of sexual misconduct is scheduled to go on trial in May.
KNOXVILLE, Iowa (AP) — A judge has again ruled that a $10 million civil trial verdict holding a man responsible for his mother's death will st…
DRAKESVILLE, Iowa (AP) — Nearly 30 people joined forces Monday night to help an ice fisherman who'd plunged into the frigid water of Lake Wape…
DAVENPORT, Iowa (AP) — Jurors on Monday convicted a man of murder in the killing of an Iowa high school student more than 40 years ago.
DES MOINES, Iowa (AP) — The director of the Iowa Department of Administrative Services announced Monday he would resign after less than a year…