BISMARCK, N.D. (AP) — An Iowa company is leading a $2 billion effort to capture carbon monoxide from Midwestern ethanol plants and pipe it to …
DES MOINES, Iowa (AP) — A 2-year-old child was critically injured Monday night when more than a dozen shots were fired into a house in Des Moi…
WINTERSET, Iowa (AP) — A Norwalk man faces life in prison after being convicted of shooting his ex-girlfriend to death in Madison County.
OMAHA, Neb. (AP) — Meatpacking workers across the country have started receiving coronavirus vaccines and thousands more will have a chance to…
MISSION, Kan. (AP) — With the U.S. vaccination drive picking up speed and a third formula on the way, states eager to reopen for business are …
MARENGO, Iowa (AP) — The Pride of Iowa sandwich-making facility in east-central Iowa has been destroyed in a fire, authorities said.
DES MOINES, Iowa (AP) — Police in Des Moines have identified a man fatally shot last week in the city's first homicide of the year.
OMAHA, Neb. (AP) — The Institute for Supply Management, formerly the Purchasing Management Association, began formally surveying its membershi…
OMAHA, Neb. (AP) — The economy in nine Midwest and Plains states continues to improve to levels seen before the start of the coronavirus pande…
Des Moines Register. Feb. 26, 2021.
DES MOINES, Iowa (AP) — Iowa health officials reported 348 coronavirus cases and one new death linked to COVID-19 on Sunday, but hospitalizati…
IOWA CITY, Iowa (AP) — Video may have killed the radio star, but COVID drove the last nail into the video store's coffin. That became clear to…
SIOUX CITY, Iowa (AP) — Christmas is long past, but the relief Cathy Bainbridge saw in dozens of Woodbury County residents who received the CO…
DES MOINES, Iowa (AP) — Authorities are investigating a shooting in Des Moines that fatally wounded a 52-year-old man.
DES MOINES, Iowa (AP) — Authorities have identified 20-year-old Lily Macke of Grimes, Iowa, as the woman who died in a fatal collision between…
CEDAR RAPIDS, Iowa (AP) — Akirah Johnson, 11, spends three days a week finding community and mentorship at a new program — Saving Our Sisters …
BELLEVUE, Iowa (AP) — On a secluded bluff along U.S. 52, between St. Donatus and Bellevue, sits a cottage inspired by the design aesthetic of …
DUBUQUE, Iowa (AP) — An Illinois man accused of stabbing his ex-girlfriend to death and leaving her body at an arboretum in Iowa has pleaded n…
DAVENPORT, Iowa (AP) — Police are searching for suspects after discovering a 14-year-old boy shot to death in a Davenport yard.
IOWA CITY, Iowa (AP) — When he was the top federal prosecutor in southern Iowa, Nick Klinefeldt won praise for reducing the use of mandatory m…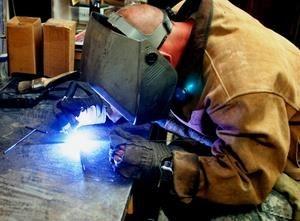 J & J Machining, Welding & Fabricating
MILLVILLE, Iowa (AP) — Two people managed to walk away with only minor injuries when their small plane crashed in northwestern Iowa, officials said.
SIOUX CITY, Iowa (AP) — A man accused of stabbing his mother to death in Sioux City last year has been ordered to stand trial this year.
CHICAGO (AP) — The days of paying cash on the Illinois Tollway are gone forever.
WEBSTER CITY, Iowa (AP) — A Kansas man has been convicted of second-degree murder in the 2018 death of his girlfriend in Iowa.
JOHNSTON, Iowa (AP) — Gov. Kim Reynolds said Thursday that she's optimistic vaccinations of Iowans will accelerate due to the impending author…
MOUNT VERNON, Iowa (AP) — An eastern Iowa man has been arrested and charged with livestock neglect resulting in death after authorities found …
IOWA CITY, Iowa (AP) — Police have arrested an Iowa City landlord, accusing her of breaking into an apartment to try forcibly remove a tenant …