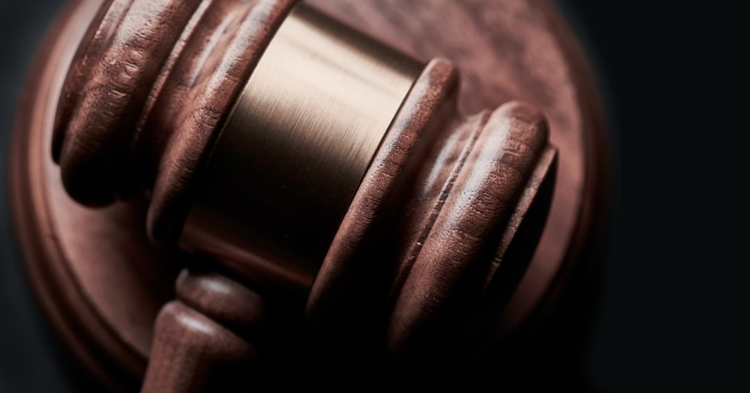 A conservative group with connections to an anti-abortion law firm based in Chicago has filed a federal lawsuit and petition for a temporary restraining order seeking to block $250 million in private grants targeting elections in heavily Democrat counties in Iowa, including Scott County, and other battleground states.
The Iowa Voters Alliance is suing both Scott and Black Hawk counties after their auditors accepted grant money from The Center for Tech and Civic Life, a non-profit seeking to modernize U.S. elections.
The money was given to counties to help offset the costs of running elections during a global pandemic, with Scott County receiving $286,870. Black Hawk County received $267,500, according to court documents.
A telephone hearing is scheduled for Oct. 20 in U.S. District Court in Cedar Rapids on Iowa Voter Alliance's petition for a temporary restraining order against Scott and Black Hawk counties.
Scott County Auditor Roxanna Moritz said she intends to use the money to pay for $15-an-hour hazard pay for about 375 poll workers and deep cleanings of polling locations.
However, the Iowa Voter Alliance and plaintiffs Michael Angelos, of Davenport, Diane Holst, of Eldridge, and Black Hawk County voter Todd Obadal, say the grants create an impermissible public-private partnership with Iowa's urban counties designed to help progressive candidates.
The suit alleges the grants violate federal election law, which places "states" — not local governments — in charge of federal election administration.
Holst said CTCL is usurping the role of state governments in deciding the funding priorities for election spending.
"Had they had given it to the state and state disperse it evenly, that would be a different animal," Holst said.
Iowa Voter Alliance, which says it is dedicated to "public confidence in the integrity of Iowa's elections," also argues CTCL has targeted counties and cities with progressive voter patterns with "the objective of turning out progressive voters in the urban counties and cities." CTCL, however, promotes itself as a "nonpartisan nonprofit that uses technology to improve the way local governments and communities interact."
Moritz told Scott County supervisors last month she originally heard about the Center for Tech and Civic Life on a conference call with the Iowa Secretary of State's office. And said she was surprised by the controversy over the grant funding, as without it taxpayers would pay for the same expenses.
CTCL's website says grant dollars are to be used for expenses such as recruiting and hiring poll workers, "utilizing hazard pay where required"; increased site cleaning and sanitization costs; procuring personal protective equipment and personal disinfectant; supporting and expanding drive-thru and in-person early voting sites; and educating voters on safe voting policies and procedures.
"(T)his helps every voter, every single voter," Moritz responded to the Quad-City Times via emails. "All of the voting population utilize every category that are being funded. This money would have to (be) spent by taxpayers or through this grant. In November when we certified our budgets, we were not aware of the costs due to Covid-19 and the process we would need to implement a safe and secure election."
Additionally, Assistant Scott County Attorney Rob Cusack told county supervisors "it is my opinion that the assertions contained in the complaint are without merit" and "that acceptance of the grant funds does not violate federal election law."
Similar lawsuits have been filed in Wisconsin, Texas, Michigan, Minnesota, Pennsylvania, Georgia and South Carolina, key battleground states in the 2020 presidential election with tight, hotly contested U.S. Senate and House races.
So far the only court decision has been in Michigan, where the lawsuit's claims were denied, Moritz said.
Facebook founder Mark Zuckerberg and his wife, Priscilla Chan, announced last month they would donate $300 million to two nonprofits, with $250 million going to CTCL, to funnel to local election officials across the country struggling to meet the exceptional costs of holding an election amid a pandemic. The money is being donated "to ensure that everyone can vote and every vote can be counted," Zuckerberg said in announcing the donation.
The Iowa Voter Alliance and plaintiffs, however, notes that about $825 million in additional funds allocated in 2019 though the Help America Vote Act and 2020 CARES Act dollars have been made available to states and distributed to cities and counties to conduct elections this year, including $10 million awarded for elections in Iowa.
In the 19 of the 20 cities and counties that have received the largest grants from CTCL, former Democratic presidential candidate Hillary Clinton won by an average of over 60% of the vote in 2016, said Phill Kline, director of the Amistad Project of the Thomas More Society, a conservative anti-abortion law firm based in Chicago that is representing the plaintiffs. Trump nearly won in Scott County in 2016. 
"Government spending private monies to turn out a target voter demographic is the opposite side of the same coin as government targeting a demographic to suppress the vote," Kline said of injecting "private intent into government management of elections."
Moritz, though, told county supervisors that, as president of the Iowa State Association of County Auditors, at least 20 Republican county auditors have received CTCL grant money, and there is nothing partisan in what she intends to do with the grant funding.
VIDEO: Mason City at home volleyball invite
ICYMI: Stories from the weekend
ICYMI: Stories from the weekend
Catch up on the news you might have missed this weekend: 
Get Election 2020 & Politics updates in your inbox!
Keep up on the latest in national and local politics as Election 2020 comes into focus.