DES MOINES — Iowa farm groups and congressional representatives said a strong safety net for farmers is vital as Congress works to reauthorize a key agriculture bill for 2023.
In the 2023 farm bill, increasing the baseline funding for programs like crop insurance that help cover losses from natural disasters or low revenue would help farmers deal with high production costs and uncertain futures, said Iowa Farm Bureau Federation President Brent Johnson.
The federal farm bill is a sprawling legislative package reauthorized every five years that deals with farming, rural development, nutrition, conservation, forestry and more. It lays out several key farm programs, like the safety net programs, as well as agriculture research and nutrition assistance.
It was last passed in 2018, and will need to pass by fall of this year to keep certain programs functional.
Production and input costs have increased significantly since 2020, some steeply outpacing inflation, Johnson said.
"The cost of production right now … is higher than our expected revenue come this fall," Johnson said. "And to deal with two, three hundred percent inflation, knowing that our cash flows are upside down currently, that puts real risk into communities."
The production cost of corn in 2023 is estimated at between $930 and $1,115 an acre, according to a report from Iowa State University. In 2019, the same production was estimated to cost between $640 and $775 an acre.
Aaron Lehman, the president of the Iowa Farmers Union, echoed the call for an updated safety net. He also said the farm bill should include a competition title to address consolidation in the industry.
Lehmann attributed some of the increase in production costs to consolidation on both the input side and the markets farmers sell to. According to the National Farmers Union's 2023 policy book, four companies controlled 85% of the corn and 76% of the soybean seed market in 2015, and similar consolidation exists when it comes to pesticides and livestock.
"We think that this farm bill ought to include a competition title so that these marketplaces are transparent, and they deal with supply and demand forces rather than price manipulations that may be taking place," he said.
Iowa's delegation hears from farmers
Four members of Iowa's congressional delegation — Sens. Chuck Grassley and Joni Ernst and Reps. Randy Feenstra and Zach Nunn, all Republicans — sit on their respective agriculture committees in Congress and have been participating in hearings and markups over the last year.
Feenstra, who represents Iowa's northwest 4th Congressional District, said in an emailed statement that protecting crop insurance has been the top priority for farmers that he's met with in the district.
"During every meeting that I've held, the top priority for our agricultural community remains strong protections for crop insurance. I agree 100%. We must maintain and strengthen crop insurance, particularly as we've endured devastating derechos, tornadoes, droughts, and floods over the last several years," he said.
He also said strengthening biofuel production, increasing foreign trade and promoting young farmers were among his goals for the bill.
A spokesperson for Ernst said the senator is looking to increase regulation on foreign investment in American farmland by updating the 1978 Agriculture Foreign Investment Disclosure Act.
She also wants to improve animal disease preparation, increase foreign trade and put more scrutiny on the US Department of Agriculture spending, the spokesperson said.
"As I've traveled from river to river across Iowa, I've heard directly from folks across the state at multiple Farm Bill roundtables on issues of trade, conservation, crop insurance and foreign influence in American agriculture," Ernst said in an emailed statement. "In addition, we've discussed areas where the federal government can do a better job of working with the agriculture community, not against them."
Feenstra and Ernst also expressed varying levels of support for changes to the Supplemental Nutrition Assistance Program, or SNAP, the federal program that provides money to low-income people to purchase food.
Ernst's spokesperson said the senator is "looking at ways to ensure there is less fraud, waste and abuse in this program intended for the most vulnerable."
Feenstra pointed to his support for the America Works Act, a bill backed by more than 40 House Republicans that would increase work requirements for SNAP.
Increasing work requirements for federal benefits is also a priority for House Republicans as they negotiate with Democrats over raising the nation's debt ceiling, but the proposal is opposed by Democrats. If that is not included in the final deal, the issue is likely to come up again in the farm bill.
Debt ceiling leaves farm bill uncertain
As President Joe Biden and congressional leaders work to reach a deal on raising the country's debt limit, Congress's agriculture committees have less certainty around how much spending can be allocated to the farm bill.
Iowa U.S. Sen. Chuck Grassley said this month the delay in settling the debt limit dispute is delaying the writing of the farm bill. He said Senate Agriculture Committee Chair Debbie Stabenow, D-Michigan, had floated delaying the bill until September, but Grassley said work should start earlier with spending estimates.
"It's just this simple: You put in what numbers you want to put in, and then you dial them up or down depending on what the top line of government spending is for '24," he told reporters this month.
Both Johnson and Lehmann said they were worried debt limit negotiations could delay the farm bill, or that overall budget cuts could restrict the spending power of the farm bill. House Republican leaders are demanding spending cuts as part of a deal to raise the debt ceiling.
"The farm bill only comes around once every five years as planned," Johnson said. "To have it potentially follow up the debt ceiling conversations, to know that that conversation could potentially impact production agriculture and rural communities for the next five years, the life of this next farm bill, is a valid concern … It would be short-sighted to have the farm bill be drastically impacted by the debt ceiling conversations going on."
Sights from the North Scott Farm Squad's 2022 test plot harvest
Sights from the North Scott Farm Squad's 2022 test plot harvest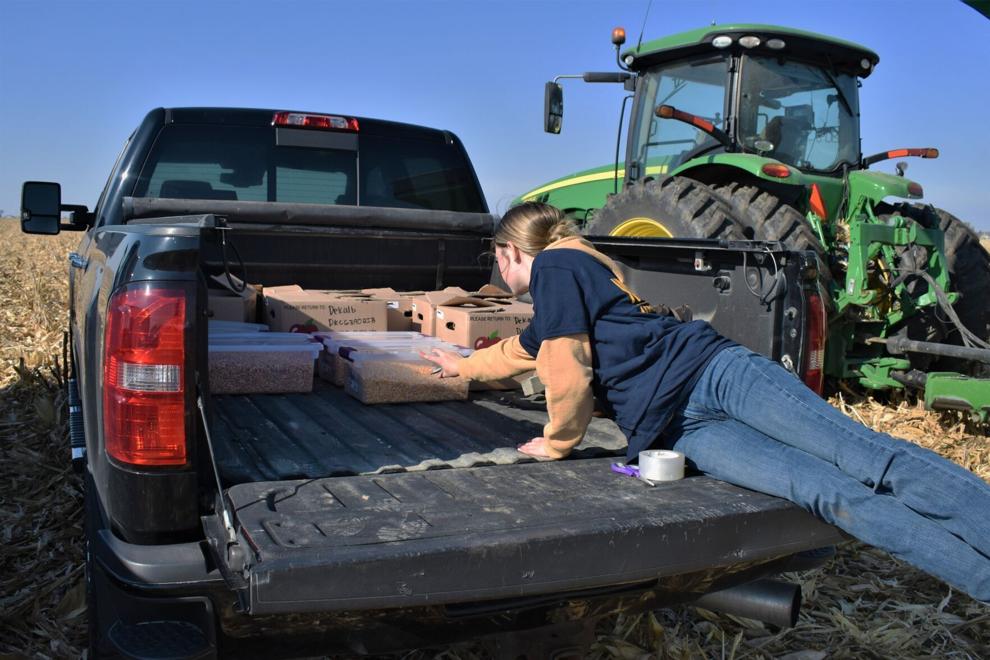 Sights from the North Scott Farm Squad's 2022 test plot harvest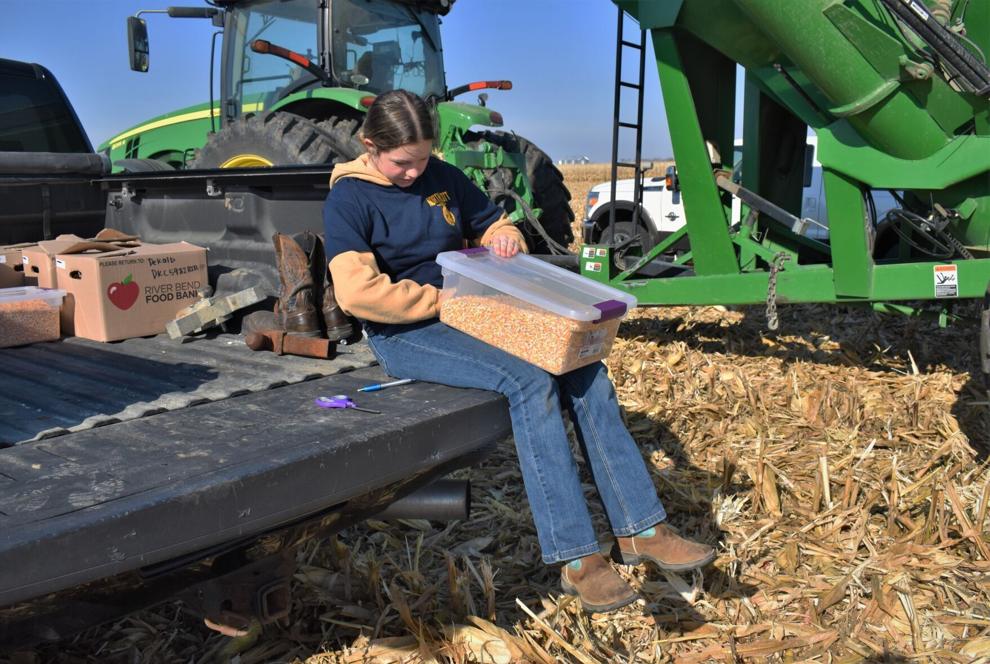 Sights from the North Scott Farm Squad's 2022 test plot harvest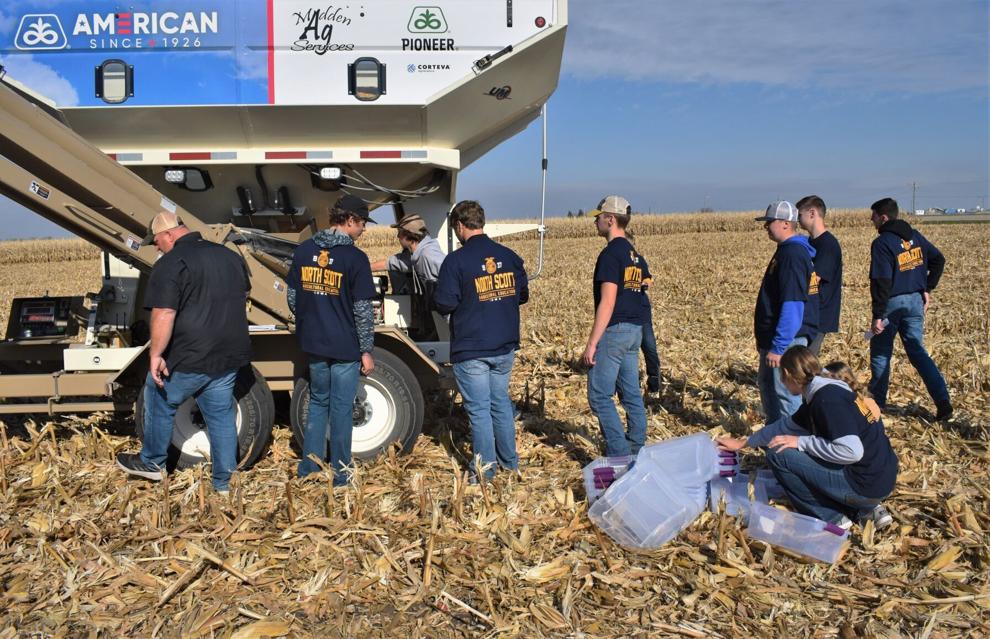 Sights from the North Scott Farm Squad's 2022 test plot harvest
Sights from the North Scott Farm Squad's 2022 test plot harves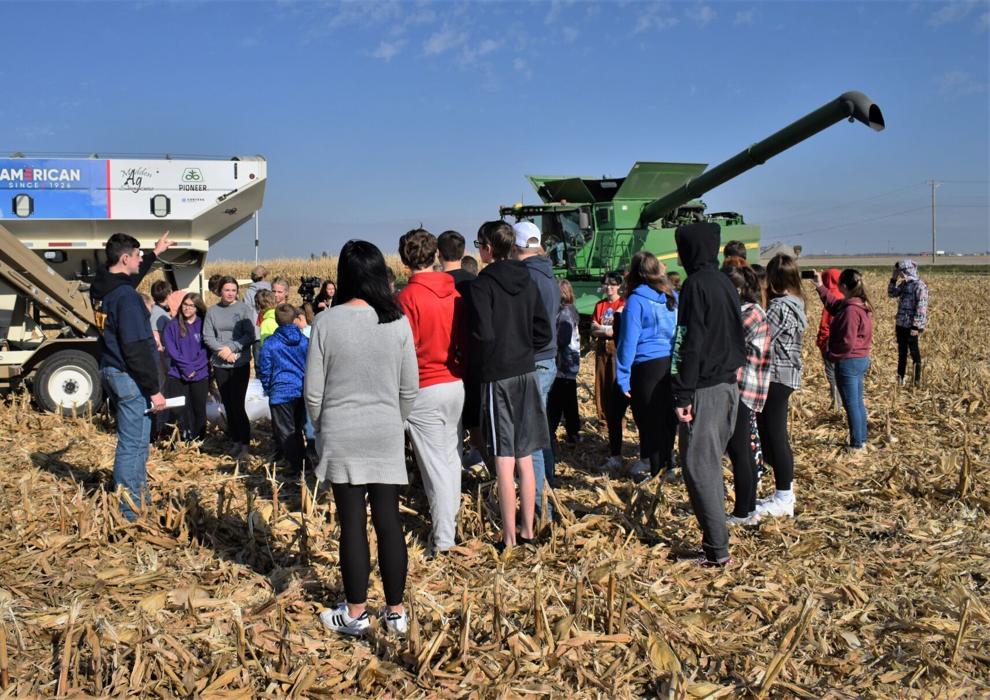 Sights from the North Scott Farm Squad's 2022 test plot harvest
Sights from the North Scott Farm Squad's 2022 test plot harvest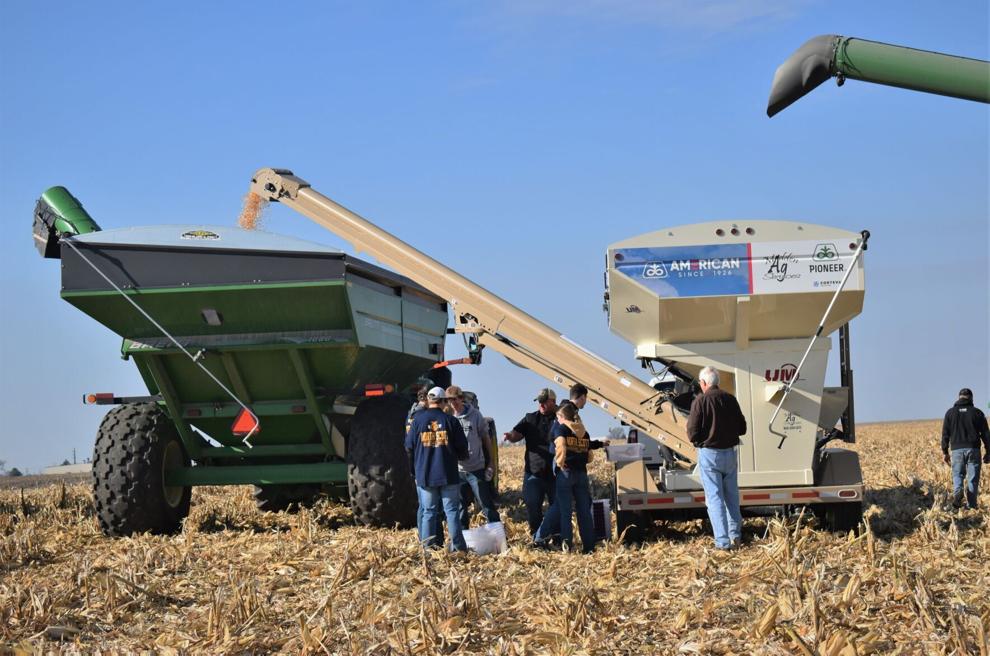 Sights from the North Scott Farm Squad's 2022 test plot harvest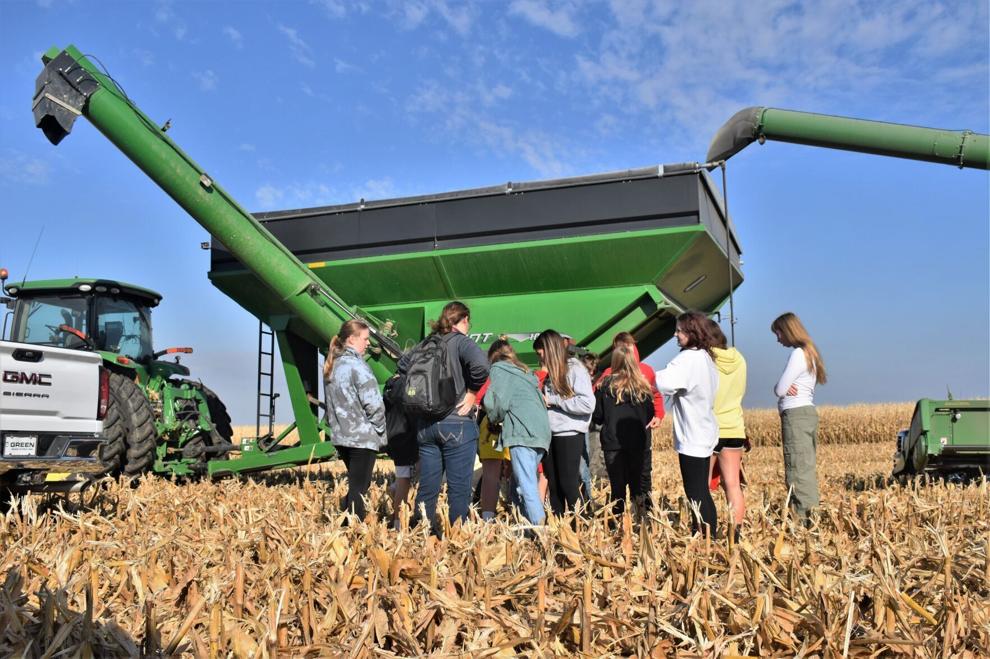 Sights from the North Scott Farm Squad's 2022 test plot harvest