Jensen was rushed by the Waterloo Fire Department to the emergency room at MercyOne in Waterloo, where he is responsive but in "very serious c…
A federal judge in Indiana on Friday halted the first federal execution planned in 17 years scheduled three days from now over COVID-19 concerns.
New positive coronavirus cases in Iowa jumped Friday by the highest one-day increase since May as state health department data also reflects i…
The Iowa Department of Public Safety will hand over records to a federal grand jury investigating a trooper's misconduct after unsuccessfully …
MUSCATINE — While Mayor Diana Broderson's proclamation requiring people to wear masks now has no teeth, the Muscatine City Council's vote to d…
Two years after Gov. Kim Reynolds kicked off her Empower Rural Iowa initiative, the panel is winding down its broadband connectivity task forc…
Iowa's state-licensed casinos are (kind of) back to wheeling and dealing after the coronavirus pandemic knocked them offline for 11 weeks.
NEW YORK (AP) — President Donald Trump's former personal lawyer and fixer, Michael Cohen, was returned to federal prison Thursday, weeks after…
A roundup of state government and Capitol news items of interest from Thursday:
Beginning 8 a.m. Thursday morning, Mason City is requiring face masks to enter city-owned buildings in order to mitigate the spread of COVID-1…
According to Merriam-Webster, "irregardless" has been in use since 1795.
URBANDALE, Iowa (AP) — Local officials don't have the authority to require that residents use masks to halt spread of the coronavirus, Gov. Ki…
Iowa 2nd Congressional District Democratic candidate Rita Hart said Tuesday she would support legislation to reform concentrated animal feedin…
A Fort Dodge inmate is Iowa's first state prisoner to die from COVID-19 — fallout from an outbreak at the facility first detected last week. 
MUSCATINE — Mayor Diana Broderson confirmed Tuesday that Muscatine police are investigating allegations that a person threatened her life and …
"We need to roll up our sleeves and take back the U.S. Senate," he told Polk County Democrats. 
The Iowa Attorney General's office issued an opinion Tuesday, saying Mayor Diana Broderson did not have the authority to issue a proclamation …
Based on his interaction with high school students, Grassley pushed back a bit on criticism that K-12 schools aren't adequately teaching citiz…
"I would like to thank all of the people that have supported us and our staff during this difficult time."
A roundup of state government and Capitol news items of interest for Tuesday, July 7, 2020: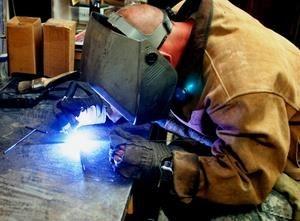 J & J Machining, Welding & Fabricating
Watch Gov. Kim Reynolds give updates on COVID-19 during today's press conference.
A roundup of state government and Capitol news items of interest:
According to an opinion from Interim Muscatine County Attorney James Barry, Mayor Diana Broderson exceeded her authority by mandating that peo…
Congress will override President Donald Trump if he vetoes a $740.5 billion defense policy bill because it includes legislation to rename mili…
Positive cases in Cerro Gordo County are now at 179 total since the pandemic started. 
In her first television ad of the 2020 campaign, U.S. Sen. Joni Ernst warns of too much reliance on China, saying "saving America starts with …
ST. PAUL, Minn. (AP) — State Sen. Scott Jensen said he's being investigated by the Minnesota State Board of Medical Practice for some public c…