A proposal to ban traffic cameras throughout Iowa — except on the dangerous S-curve on Interstate 380 by downtown Cedar Rapids — got the green…
Iowa lawmakers are in discussions — among themselves and with Gov. Kim Reynolds' office — to determine what, if any, role they will play in dr…
CEDAR RAPIDS — Tom Vilsack, who admitted he was computer illiterate while serving as Iowa's governor for two terms, has joined social media.
A new state website with COVID-19 vaccine information will launch soon, Gov. Kim Reynolds said Thursday, but the site will not be capable of p…
MOUNT VERNON, Iowa (AP) — An eastern Iowa man has been arrested and charged with livestock neglect resulting in death after authorities found …
Legislation that would make major changes to Iowa's bottle-deposit law cleared the Senate Natural Resources and Environment Committee on a 7-4…
Watch Gov. Kim Reynolds give updates on COVID-19 during today's press conference.
But representatives from business groups, education and the Iowa Attorney General's Office warned the result could cause widespread interferen…
A roundup of legislative and Capitol news items of interest for Wednesday, Feb. 24, 2021:
A sweeping proposal that would limit early voting in Iowa and make myriad other changes to how elections operate here is on its way to Gov. Ki…
Back in December 2019, Debi Durham predicted 2020 would be one of the best years of her decade as chief of the Iowa Economic Development Authority.
Watch this afternoon's Mason City press conference here:
Grassley was asked during his weekly conference call with Iowa reporters about an Iowa elections bill that would shorten early voting, close p…
DES MOINES — Gov. Kim Reynolds has signed an education funding package that will pump $36.5 million more into Iowa's K-12 school system.
Changes to state unemployment benefits will be bad for Iowa workers and bad for Iowa, labor union members argued the morning after an Iowa  Ho…
The U.S. Department of Agriculture began the Farmers to Families Food Box program last April after many people were shocked to see farmers des…
DES MOINES, Iowa (AP) — A group of 24 scientists, economists, researchers and other winners of the World Food Prize sent a letter Tuesday to P…
A roundup of legislative and Capitol news items of interest from Monday:
Legislation intended to "back the blue" in Iowa by attempting to prevent local entities from "defunding" police drew protests of unnecessary s…
Unfortunately, there's no "easy" button for congressional and legislative redistricting, Ed Cook told a citizen advisory panel Monday.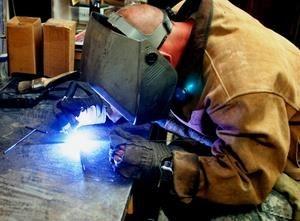 J & J Machining, Welding & Fabricating
DES MOINES — The federal government announced Monday that it will support the ethanol industry in a lawsuit over biofuel waivers granted to oi…
DES MOINES -- By all accounts, Iowa's 2020 general election was wildly successful, and that success was driven largely by early voting.
U.S. Rep. Ashley Hinson plans to vote against a COVID relief bill making its way through Congress if it includes a provision to raise the fede…
A roundup of legislative and Capitol news items of interest:
The Iowa House has restarted the process of amending the Iowa Constitution to restore voting rights for felons who have discharged their sentences.
A Senate subcommittee on Thursday advanced a bill that would allow grocery and convenience stores to opt out of accepting empty beverage conta…
The Iowa House on Wednesday approved two bills to increase access to health care, especially in rural Iowa, by requiring the University of Iow…