Absentee voting for March 3 primary begins today in Minnesota, but Iowa's Feb. 3 caucus results will be counted first.
The money comes from Local Housing Trust Funds intended to provide "decent, safe and affordable housing" for as many Iowans as possible. 
Iowa Supreme Court Acting Chief Justice David Wiggins used his "one-and-done" Condition of the Judiciary address to pay tribute and to highlig…
Iowa lawmakers broke from the 2020 session starting line with a truckload of transportation-related changes designed to address "left-lane cam…
A state senator wants to make sure Iowa's law requiring mandatory life prison sentences for Class A felony convictions doesn't have any escape…
The University of Iowa next year would get a slightly bigger bump in general education funding than Iowa State University and the University o…
Charlie McConkey, a state lawmaker from Council Bluffs, endorsed Democratic presidential candidate Amy Klobuchar, a U.S. senator from Minnesota.
State legislators gave a cautious nod Tuesday to Gov. Kim Reynolds's plan to push the state's general fund spending above the $8 billion mark …
DES MOINES — State legislators gave a cautious nod Tuesday to Gov. Kim Reynolds' plan to push the state's general fund spending above the $8 b…
Overall homelessness numbers, for the bulk of the state, dropped between 2018 and 2019. 
Iowa Democrats regularly list the environment as one of their top voting issues. But finding daylight among the presidential candidates' envir…
Gov. Kim Reynolds called Tuesday on state lawmakers to take the first bold step into a new decade by enacting a multipronged plan to invest in…
U.S. Sen. Chuck Grassley served in the Iowa House of Representatives longer than his grandson has, but the younger Grassley has accumulated mo…
Former U.S. Rep. John Delaney, a moderate Democrat from Maryland running for president, is polling at 0% in Iowa. He hasn't been on the debate…
School let out hours ago. But here at a local library in east Iowa, many parents have gathered for night class.
The governor is encouraging employers, recruiters, and human resource managers to attend the Employer and Reentry Roundtable at 12:30 p.m. on …
Iowa Attorney General Tom Miller has appointed Jennifer Easler as consumer advocate for regulated utility issues. 
Sixty-one years after he was sworn in as a freshman member of the Iowa Legislature, U.S. Sen. Chuck Grassley was on hand Monday to watch his g…
President Donald Trump will be holding a rally in Iowa just days before the state holds its election kickoff caucuses.
Congressman Dave Loebsack, a Democrat from Iowa City, endorsed Pete Buttigieg's Democratic presidential campaign.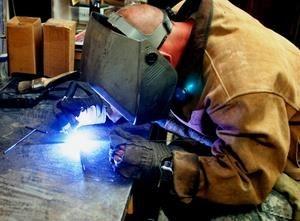 J & J Machining, Welding & Fabricating
After spending the past nine years in leadership, including four as Speaker of the House, Linda Upmeyer thought stepping down might be bittersweet.
Weld, a 74-year-old Republican who served as governor of Massachusetts from 1991 to 1997, is now running for president to take on the man "ben…
Many Democrats seem to think Republican Pat Grassley's political career was preordained.
It's the $18 million question lawmakers face over Iowa's three public universities when the Iowa Legislature convenes starting Monday.
The nation's longest-serving state attorney general has endorsed Joe Biden in the Democratic presidential race.
Riding a late-developing surge, Minnesota Sen. Amy Klobuchar is looking forward to the last debate before the Iowa caucuses to continue laying…
Previous debates have not significantly moved the needle in this Democratic presidential primary. This one could be different.