Iowa Senate Republicans plan to begin work Monday on an sweeping compromise worked out with Gov. Kim Reynolds that they are calling "the pathw…
The Iowa Department of Corrections is seeking a vendor to review all parts of its prison system, from staffing and inmate classification to th…
During floor debate Friday, an Iowa legislator spoke for the first time publicly about sexual abuse she experienced as a child.
The Iowa House gave final approval Thursday to controversial legislation that would ban teaching certain concepts as part of diversity trainin…
A GOP stalemate over tax policy has the potential to drag out the 2021 session.
Gov. Kim Reynolds offered a plan Wednesday to accelerate income tax cuts, shift mental health funding from property taxes to the state and eli…
Legislation banning "vaccine passports" in Iowa is on its way to Gov. Kim Reynolds for her expected signature.
Advocates for transgender students and individuals' rights called such legislation hurtful, cruel and wrong.
NIACC's commencement ceremonies will take place May 7.
Nearly a quarter of individuals who initiated the COVID-19 vaccine series in Iowa have missed their second dose, according to state public hea…
Watch Gov. Kim Reynolds give updates on COVID-19 during today's press conference.
Farmers and landowners can sign up for state cost-share funds to help adopt soil health and water quality practices, according to Iowa Secreta…
Iowa Department of Public Health has confirmed two cases of another COVID-19 variant. 
Two Democratic legislators have called on majority Republicans to hold oversight committee meetings to review Gov. Kim Reynolds' decision to r…
In all Friday, the governor signed 37 bills, including legislation that attempts to protect Iowa's livestock production industry by creating a…
DES MOINES — Though this week's Census Bureau population numbers provided answers about which states gained and lost seats in the U.S. House, …
Gov. Kim Reynolds' decision to reject $95 million in federal aid for routine COVID-19 testing in schools drew mixed reviews Friday after she m…
Iowa's congressional delegation shared their thoughts following Biden's 100-day speech.
The University of Iowa must comply with a subpoena from the state auditor that seeks the names of investors in a multibillion-dollar utilities…
DES MOINES — The Iowa House on Wednesday voted to make it a crime to fail to disclose the location of a body with the intent to conceal a crime.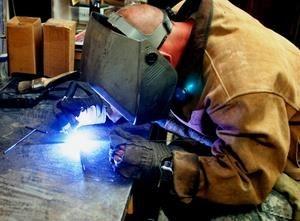 J & J Machining, Welding & Fabricating
DES MOINES — Farm interests, fuel retailers and others whipsawed a state Senate panel Thursday over a legislative proposal seeking to push mor…
A roundup of legislative and Capitol news items of interest for Thursday:
DES MOINES — U.S. Sen. Kirsten Gillibrand has introduced legislation aimed at reducing sexual assault in the military.
A roundup of legislative and Capitol news items of interest for Wednesday, April 28, 2021.
Iowans who lose their jobs would have to wait one week before they would start receiving unemployment benefits under a bill that won initial S…
DES MOINES — Legislation that would give more time to bring criminal charges against pedophiles who sexually abuse minors won unanimous approv…
Gov. Kim Reynolds says her administration is working with entities like colleges and community events to encourage Iowans to receive the COVID…