Four people have been charged in the strangulation death of a man whose body was found burning last week in a rural central Iowa ditch.
DES MOINES, Iowa (AP) — Health officials in Iowa are working to determine what is causing a spike in coronavirus cases in the northwest corner…
Watch Gov. Kim Reynolds give updates on COVID-19 during today's press conference.
FORT DODGE, Iowa (AP) — A retired Fort Dodge educator has been spending the final days of summer constructing bed frames from his wood shop.
Bars in Johnson and Story counties — home to Iowa's two largest universities — must remain closed another two weeks to help address the contin…
A roundup of campaign news items of interest:
Sen. Joni Ernst will replace her traditional Roast and Ride with motorcycle rides over two days in October to benefit charities, including Ced…
Iowa supporters of President Donald Trump and former Vice President Joe Biden Trump agree on the need for Congress to provide more assistance …
The U.S. Commerce Department said Friday it will ban Chinese-owned TikTok and WeChat from U.S. app stores on Sunday and will saddle the apps w…
A state licensed medical marijuana dispensary may open in Coralville, which would be the first in the Corridor. 
FORT DODGE, Iowa (AP) — The Iowa Attorney General's Office has determined a Webster County deputy was legally justified in the Aug. 4 fatal sh…
House Democrats expressed concern that Iowa's COVID-19 testing program at long-term care facilities set out by Gov. Reynolds' administration w…
"I'm trying to protect the health and safety of Iowans. I'm trying to protect the livelihoods of Iowans," the governor noted.
DES MOINES, Iowa — The Iowa Supreme Court is refusing to review lower court decisions that invalidated tens of thousands of voters' absentee b…
The Greenfield campaign downplayed the letter, saying it was not the same as Ernst's violations in 2017 when the FEC penalized Joni for Iowa f…
With the onset of colder weather and flu season in Iowa, Gov. Kim Reynolds said Wednesday state officials are in the process of "winterizing" …
A deputy fired his weapon after being hit by his own squad car that had been commandeered by a handcuffed suspect, police in north-central Iowa said.
Plenty of Republican governors initially rejected mask mandates, but few have held to their skepticism amid soaring coronavirus cases with the…
Theresa Greenfield is "hot under the collar" about remarks her opponent, Republican U.S. Sen. Joni Ernst, made two weeks ago about health care…
DES MOINES — Gov. Kim Reynolds has allowed bars, taverns, breweries and nightclubs in Black Hawk, Dallas, Linn and Polk counties to reopen Wed…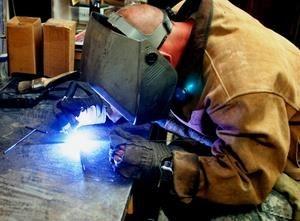 J & J Machining, Welding & Fabricating
For the tenth consecutive year, Clear Lake Bank and Trust was named an Iowa Top Workplace for 2020.
WATERLOO — For students who chose virtual education this fall, Waterloo Community Schools' officials are emphasizing that their learning needs…
State employees who enroll in the government's 2021 health insurance plan will pay higher monthly premiums — an increase that State Treasurer …
Iowa Republicans hailed his return as they fight to re-elect President Donald Trump and U.S. Sen. Joni Ernst, but Democrats called Terry Brans…
TRUTH ABOUT GREENFIELD: Fifty days before Election Day, U.S. Sen. Joni Ernst's re-election campaign has launched a new website, The Truth Abou…
In a competitive race for re-election, U.S. Sen. Joni Ernst promised Monday to "never stop fighting" for Iowans and the support they need from…
Officials in the three counties argued they pre-filled the forms to make it easier to vote by mail during the coronavirus pandemic.