The Mohawk Bakery in Mason City High School has seen a few changes this year.
BUFFALO, Iowa (AP) — Ron Brougham, 59, didn't know where to start.
CHICAGO (AP) — The Federal Aviation Administration halted all flights in and out of Chicago's O'Hare Airport for hours Friday night due to a s…
SIOUX FALLS, S.D. (AP) — A winter storm was pounding parts of the Upper Midwest with heavy snow and making travel treacherous Friday.
DAVENPORT, Iowa (AP) — A Muscatine woman has been sentenced to 18 months in federal prison for wire and mail fraud.
COLUMBIA, S.C. (AP) — The Democratic National Committee on Friday announced its criteria for the first debate to be held after voting begins i…
DES MOINES, Iowa (AP) — More than 100 piglets died Thursday when a semi-trailer carrying about 1,700 of the animals overturned on a freeway ju…
DES MOINES, Iowa (AP) — A winter storm that dropped several inches of snow and sleet and brought high winds across Iowa lead to the cancellati…
VERNAL, Utah (AP) — A sex offender recently released from an Iowa prison has been arrested on suspicion of sexually assaulting a woman on a Gr…
WATERLOO, Iowa (AP) — Organizers of an emergency warming shelter in Waterloo said Friday they will have to close because the space doesn't mee…
Absentee voting for March 3 primary begins today in Minnesota, but Iowa's Feb. 3 caucus results will be counted first.
EAGLE GROVE, Iowa (AP) — A northern Iowa community will hold a special election to fill a City Council seat after the man who was elected to t…
DES MOINES, Iowa (AP) — Sen. Joni Ernst of Iowa is dismissing as moot a report from the U.S. Government Accountability Office that President D…
SIOUX CITY, Iowa (AP) — A Sioux City man acknowledged Thursday that he ran a stop sign and caused a fatal crash last summer.
DES MOINES, Iowa (AP) — Authorities in Iowa had to round up more than 1,700 young pigs who were in a semi-trailer that overturned Thursday on …
CEDAR RAPIDS, Iowa (AP) — A Webster City doctor was sentenced Thursday to two months in prison for making false statements in Medicare claims.
Iowans clashed Thursday over renewed efforts to restrict abortions in Iowa by amending the state constitution.
DES MOINES, Iowa (AP) — Iowa Republican legislative leaders Thursday introduced a resolution that would declare there is no right to an aborti…
DES MOINES, Iowa (AP) — More than 2,000 Iowa National Guard members can expect to be deployed over the next year — the largest number since 20…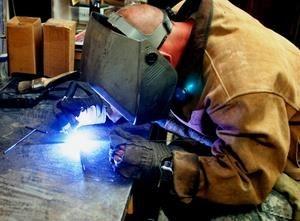 J & J Machining, Welding & Fabricating
DES MOINES, Iowa (AP) — The Iowa caucuses are never simple. Voters spend hours in high school gymnasiums or public libraries, starting their n…
The money comes from Local Housing Trust Funds intended to provide "decent, safe and affordable housing" for as many Iowans as possible. 
CEDAR RAPIDS, Iowa (AP) — A federal inmate who fled a Waterloo residential reentry center as he neared the end of his prison time was sentence…
Iowa Supreme Court Acting Chief Justice David Wiggins used his "one-and-done" Condition of the Judiciary address to pay tribute and to highlig…
DES MOINES, Iowa (AP) — No injuries have been reported in a fire Thursday morning that forced people to evacuate a downtown Des Moines buildin…
Iowa lawmakers broke from the 2020 session starting line with a truckload of transportation-related changes designed to address "left-lane cam…
DES MOINES, Iowa (AP) — Authorities released the names Thursday of two people found fatally shot and two wounded in Des Moines.