Nokia says it has been tapped by NASA to build the first cellular communications network on the moon, to be deployed on a lunar lander in 2022.
NASA says Nokia will build the first broadband wireless network on the moon by 2022, in time for the return of humans two years later. Julian …
A spacecraft bound for Mercury swung by Venus on Thursday, using Earth's neighbor to adjust its course on the way to the solar system's smalle…
The Earth had a record hot September, with U.S. climate officials saying there's nearly a two-to-one chance 2020 will end up as the hottest on record.
Eight nations have signed NASA's Artemis Accords, which establishes a framework of principles for safely and responsibly planning for humanity…
Natural disasters have surged over the past two decades. And a new report from the United Nations suggests they'll increase in the future. Tho…
Stacker combed through studies and news reports to distill what we know about COVID-19 and children.
Venus was once a planet not too dissimilar to Earth, and if Jupiter hadn't altered its orbit around the sun, it might have been able to suppor…
In honor of NASA's birthday, Stacker has compiled a list of key astronomy and astrophysics terms that are out of this world!
A network of salty ponds may be gurgling beneath Mars' South Pole along a large underground lake, raising the prospect of tiny, swimming Martian life.
"These lakes have probably existed for much of Mars' history," said planetary scientist Roberto Orosei of the National Institute for Astrophys…
Martian family vacations take on a whole new meaning with Valles Marineris, which is about 10 times longer and five times deeper than Earth's …
An asteroid the size of a school bus is headed our way. NASA says it will zoom past Earth on Thursday, well below many satellites orbiting the planet.
Tuesday marks the fall equinox: the end of summer and start of fall. Here's what to know about it, plus a gallery of fall equinox images over …
It's the September fashion week season. While the events are far from normal, many have still gone on — either virtually or with smaller crowd…
Spooky season is almost upon us — and this year it will be a little bit spookier.
Every three years, two full moons will occur within the same month. This is because the lunar cycle and calendar year are not perfectly synchronized.
Of all the hazards that hurricanes bring, storm surge is the greatest threat to life and property along the coast. But what exactly is storm surge?
Bird formations have inspired researchers conducting tests to see if flying aircraft close together could make use of "wingtip vortex" effect …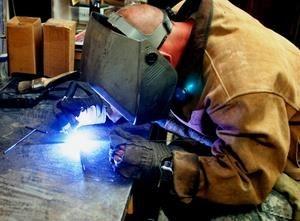 J & J Machining, Welding & Fabricating
Reindeer herders in a Russian Arctic archipelago have found an immaculately preserved carcass of an Ice Age cave bear, researchers said Monday.
Hurricane Sally, one of four storms churning simultaneously in the Atlantic, closed in on the Gulf Coast on Monday with rapidly strengthening …
A huge chunk of Greenland's ice cap, twice the size of Manhattan, has broken off in the Arctic. Scientists say it's evidence of rapid climate change.
Examples of two types of continental shelf and the effect on storm surge.
Two telescopes in Hawaii and Chile spotted in Venus' clouds the chemical signature of phosphine, a gas that on Earth is only associated with life.
The 13 unopened coffins, which were found piled on top of each other in a well nearly 40-feet deep are so well preserved that the original det…