The world could see annual global temperatures pass a key threshold for the first time in the coming five years, the U.N. weather agency said.
This is the first time that doctors in Italy have successfully separated conjoined twins in total posterior craniopagus, which means they shar…
July brings the rare opportunity to see a comet with the naked eye. Here's how to find Comet NEOWISE and its long tail in the sky.
Doctors at the Vatican's pediatric hospital said Tuesday they have successfully separated conjoined twins whose skulls were fused back-to-back…
We want to be whitelisted and not blacklisted for jobs. White lies make stretching the truth okay, but you don't want to receive a black mark …
A comet dubbed NEOWISE is the first visible comet of 2020, even getting a shout-out from astronauts on the International Space Station.
The fastest-growing black hole in the universe is 34 billion times the mass of our sun and feasts on a meal the equivalent of our sun each day…
Astronauts performed their second spacewalk in under a week to replace old batteries outside the International Space Station. Commander Chris …
Astronauts completed their second spacewalk in under a week to replace old batteries outside the International Space Station. Watch video of it here.
The Arctic is warming about twice as fast as the planet as a whole, with serious consequences. Scientists have been warning about this for decades.
What is the jet stream, where is it located and how does it affect our weather?
MOSCOW (AP) — The Arctic is feverish and on fire — at least parts of it are. And that's got scientists worried about what it means for the res…
New maps are revealing research about the lost continent of Zealandia, where dinosaurs once roamed before it sank below the ocean.
There is a lot of confusion and concern around asymptomatic spread of SARS-C0V-2. An infectious disease expert explains how many people are as…
Archaeologists found evidence of at least 20 prehistoric shafts — more than 33 feet in diameter and 16 feet deep — on the ancient site where S…
Today, the dwarf planet Pluto orbits the sun from the edge of our solar system and its surface temperature is an inhospitable negative 378 to …
Temperatures in Verkhoyansk, Russia, located 6 miles above the Arctic Circle, reached the triple digits on June 20, breaking a record held sin…
Mars may be known as the red planet, but a European spacecraft found oxygen that is causing a green glow in the planet's atmosphere, according…
Images from telescopes aboard the European Space Agency's Solar Orbiter, to be released in mid-July, will be the closest images of the sun eve…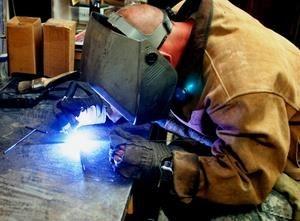 J & J Machining, Welding & Fabricating
What caused the lake to turn pink? That was the question on people's minds in India after Lonar Lake in the state of Maharashtra suddenly chan…
It's time for another noteworthy celestial event. Be sure to cast your gaze toward the sky for this year's Strawberry Moon.
NASA says an asteroid named 2002 NN4 is 735 meters in diameter and will pass Earth at a safe distance — about 3.1 million miles — at a speed o…
Asteroid 2002 NN4 is expected to make a close flyby of our planet this weekend. The size of this asteroid was enough to grab NASA's attention.
When Elon Musk founded SpaceX in 2002, the company's assigned goal was to get humans into space. But it's not over yet.
Stacker looks at where nursing home residents are most at risk of contracting diseases like COVID-19, according to data from the Center for Me…
Launch heralds a new era in human spaceflight.