Bernie Sanders took the top spot in the race to the February 3 caucuses in the latest Iowa Poll, published by the Des Moines Register and CNN.
Sanders was the first choice of 20 percent of likely Iowa caucus participants surveyed for the latest Iowa Poll. He was followed by Elizabeth Warren at 17 percent, Pete Buttigieg at 16 percent and Joe Biden at 15 percent.
You have free articles remaining.
Amy Klobuchar was at 6 percent and Andrew Yang at 5 percent.
The poll surveyed 701 likely Democratic Iowa caucus participants from January 2 through January 8. Its margin of error is plus or minus 3.7 percentage points.
I-35 at Dows Webcam
I-35 at Clear Lake Webcam
I-35 at Clear Lake Webcam 2
I-35 at Clear Lake Webcam 3
I-35 Rest Area North of Clear Lake
I-35 at Joice Webcam
I-35 at Northwood exit
I-35 at Ames
US-18 near Mason City
US-18 at Spencer
US-18 near Floyd
US-218 near Plainfield
Highway 9 near Decorah
Highway 9 near Estherville
I-35 south of Albert Lea, Minnesota
I-35 at Owatonna
Cape Canaveral Florida Webcam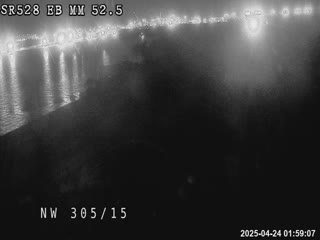 Highway 52 Rochester