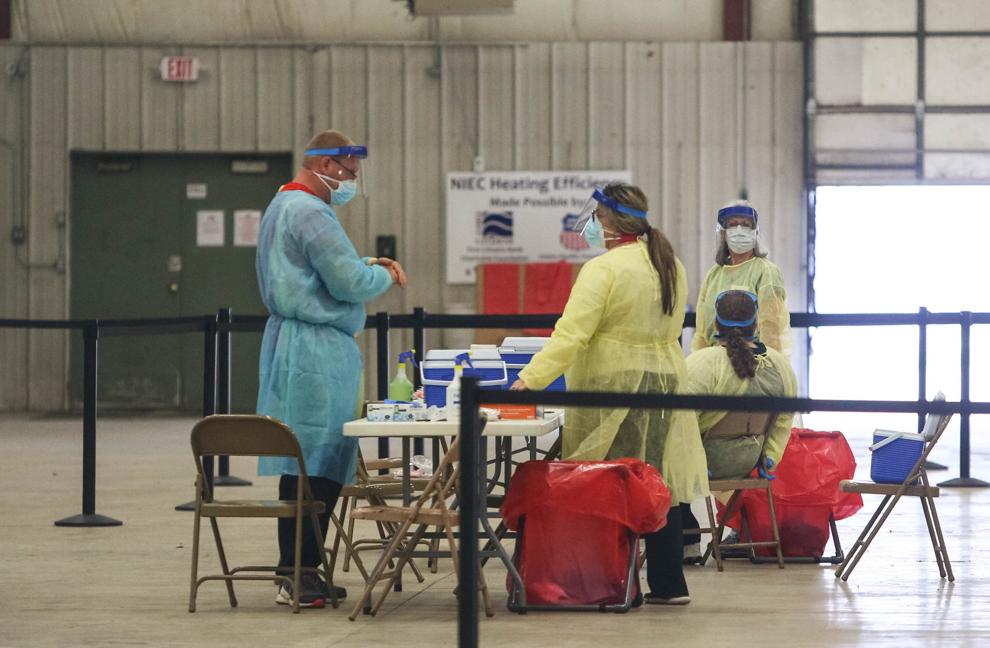 Starting next week, anyone in Mason City who wants to get a COVID-19 test with same-day results will have the opportunity to do so. 
According to a press release, "At the scheduled time, a patient will pull into a numbered parking spot in the Community Health Center lot and have the test administered there. Patients can then wait in their car for results which are available in as quickly as 20 minutes."
"So if someone is positive, they know before they leave so they can isolate,"Community Health Center of Mason City CEO Renae Kruckenberg said. "We want to keep everyone as healthy and safe as possible."
Since late June, the Community Health Center of Fort Dodge has offered a similar service to patients there. According to Kruckenberg, residents from several surrounding counties have gone there specifically to get same-day results. 
As for Mason City, testing is available Monday through Friday, 8 a.m. to 5 p.m. The press releases states that: Testing is open to anyone and Community Health Center accepts Medicare, Medicaid, most private insurers and has a sliding scale for those who qualify. 
Through Tuesday, Cerro Gordo County has had 959 positive COVID-19 cases. The positive test rate over the past 14 day period has been 5.9%.
What a Globe Gazette News+ membership can do for you:
A deeper examination of local issues than you'll find anywhere else.
Two products in one – not everything that's in the print edition of the Globe Gazette is on our website, and not everything on our website is in the print edition.
Access to newspapers.com archives dating back two years.
The ability to carry your local news with you and receive alerts instantly as news unfolds.
Advertising that frequently gets you deals you won't find anywhere else.
Ethan Kazmerzak: Still missing, seven years later
Seven years ago, Ethan Kazmerzak disappeared from Hampton without a trace. Look back on some of the Globe Gazette's coverage of his case over the years here.
If you have any information about Ethan or his vehicle, please call North Iowa Crime Stoppers at 1-800-383-0088 or the Hampton Police Department at 1-641-456-2529. 
Every month or so, about 10 times a year, Hampton Police Chief Bob Schaefer thinks about the Ethan Kazmerzak case.  
HAMPTON | When Franklin County Sheriff Linn Larson was sworn into his new role in December 2016, one of his first actions was to remove the co…
HAMPTON | A $100,000 reward continues to be offered for information about a Hampton man who disappeared four years ago. 
HAMPTON | The reward for information on a Hampton man missing for two years has been increased to $100,000.
HAMPTON | Police are asking the public's help finding a Hampton man who has been missing for two years.
HAMPTON | Police in Hampton want to know if a body found along a southern Minnesota highway is a man missing since 2013.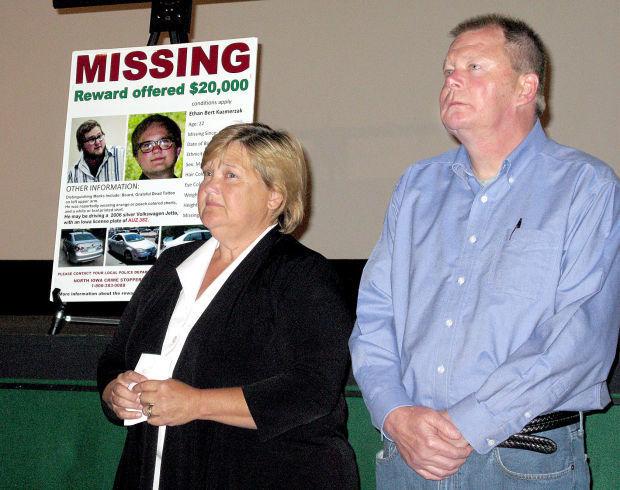 Ethan Kazmerzak
April Hemmes and Tom Kazmerzak, parent of missing Hampton man Ethan Kazmerzak, plead for information from the public in this September 2014 fi…
HAMPTON | It's been six months since a 22-year-old Hampton man was reported missing, but police have yet to receive a credible tip about Ethan…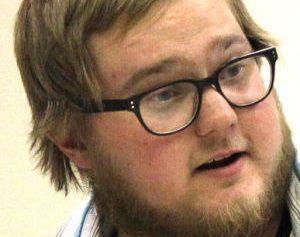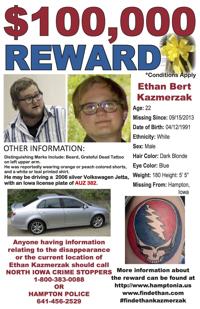 Ethan poster
A missing person poster for Ethan Kazmerzak, then 22, from Hampton.
HAMPTON | A $20,000 reward is being offered for information to help find a Hampton man who's been missing for 6 ½ weeks.
HAMPTON | A Hampton man who has been missing since midnight Sept. 15 still hasn't been found.
Jared McNett covers local government for the Globe Gazette. You can reach him at Jared.McNett@globegazette.com or by phone at 641-421-0527. Follow Jared on Twitter at @TwoHeadedBoy98.