SANTA RITA, Guam – A 2014 Riceville High School graduate and Riceville, Iowa, native builds and fights around the world as a member of a naval construction battalion center located on the island of Guam.
Constructionman Garrett Byrnes is a steelworker with the Naval Mobile Construction Battalion 11, based out of Gulfport, Mississippi.
A Navy steelworker is responsible for maintaining the battalion's materials needed for possible humanitarian missions.
Byrnes credits success in the Navy to many of the lessons learned in Riceville.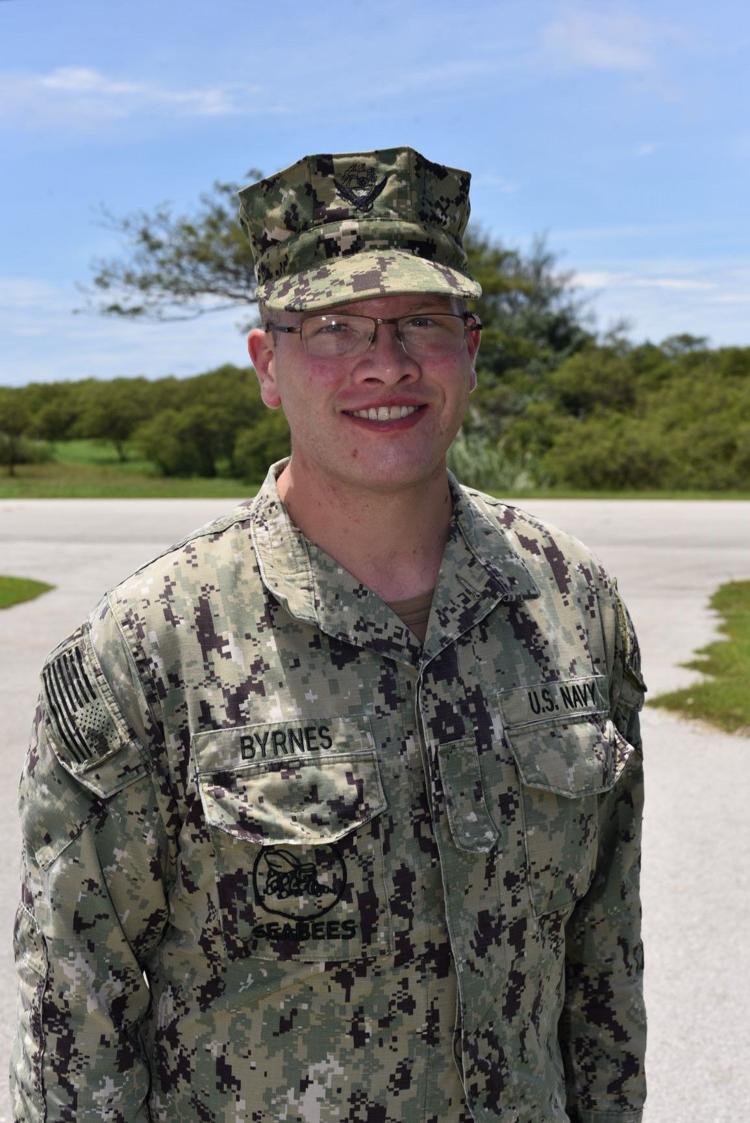 "My hometown taught me the value of hard work and determination even in times when I find it hard to keep moving forward and I want to just throw in the towel," said Byrnes.
The jobs of some of the Seabees today have remained unchanged since World War II. Since 1942 Seabees have served in all American conflicts. They have also supported humanitarian efforts using their construction skills to help communities around the world. They provide aid following earthquakes, hurricanes and other natural disasters.
According to officials at the U.S. Navy's Pacific Fleet headquarters in Pearl Harbor, Hawaii, the ships, submarines, aircraft and Navy personnel forward-deployed to Guam are part of the world's largest fleet command and serve in a region critical to U.S. national security. The U.S. Pacific Fleet encompasses 100 million square miles, nearly half the Earth's surface, from Antarctica to the Arctic Circle and from the West Coast of the United States into the Indian Ocean. All told, there are more than 200 ships and submarines, nearly 1,200 aircraft, and more than 130,000 uniformed and civilian personnel serving in the Pacific.
"The most rewarding part of serving in Guam is getting to travel around the world and getting to experience and see new cultures," Byrnes said.
Though there are many ways for sailors to earn distinction in their command, community, and career, Byrnes is most proud of graduating boot camp in April 2018.
"Serving in the Navy means that I'm doing something bigger than myself," Byrnes said. "I get to help people that aren't able to help themselves."
Be the first to know
Get local news delivered to your inbox!