Ralph Wandrey was a hero to many of the young boys growing up in Mason City during World War II.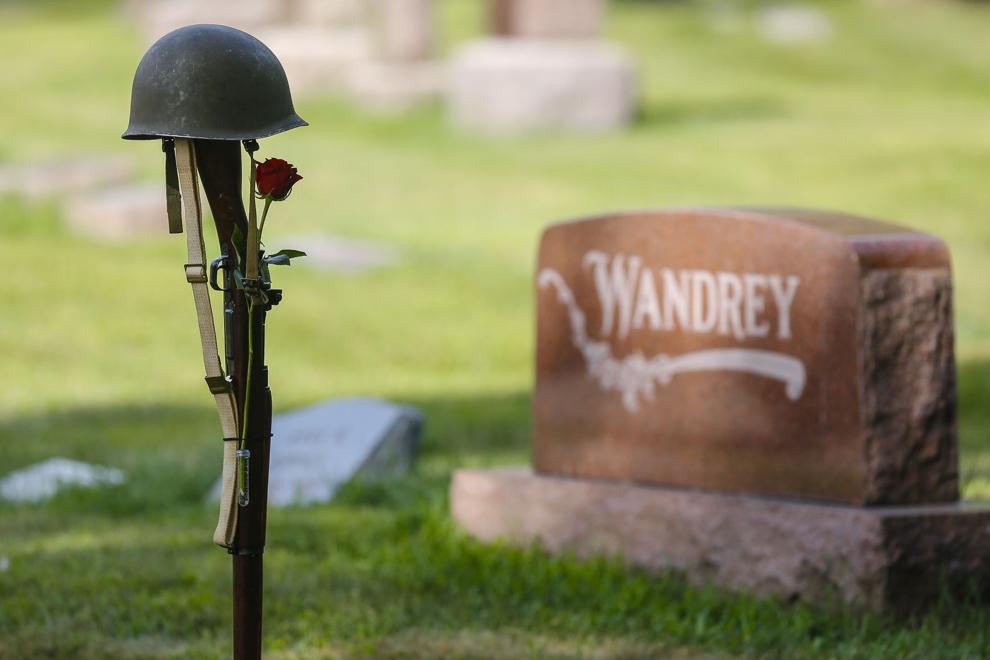 He was also a hero to his younger cousin, Sister Louann Doering, who recalls many of the stories about his war heroics.
She said the WWII fighter pilot and ace occasionally made the Globe Gazette with stories of his successful missions, which made him well known in his hometown at the time.
"He served bravely and was very loyal to his squadron members all the many years after," said the 85-year-old Doering. 
Wandrey died on June 25 at Maplewood Assisted Living in Hayden, Idaho, at the age of 99, and was buried on July 25 with full military honors at Elmwood Cemetery in Mason City.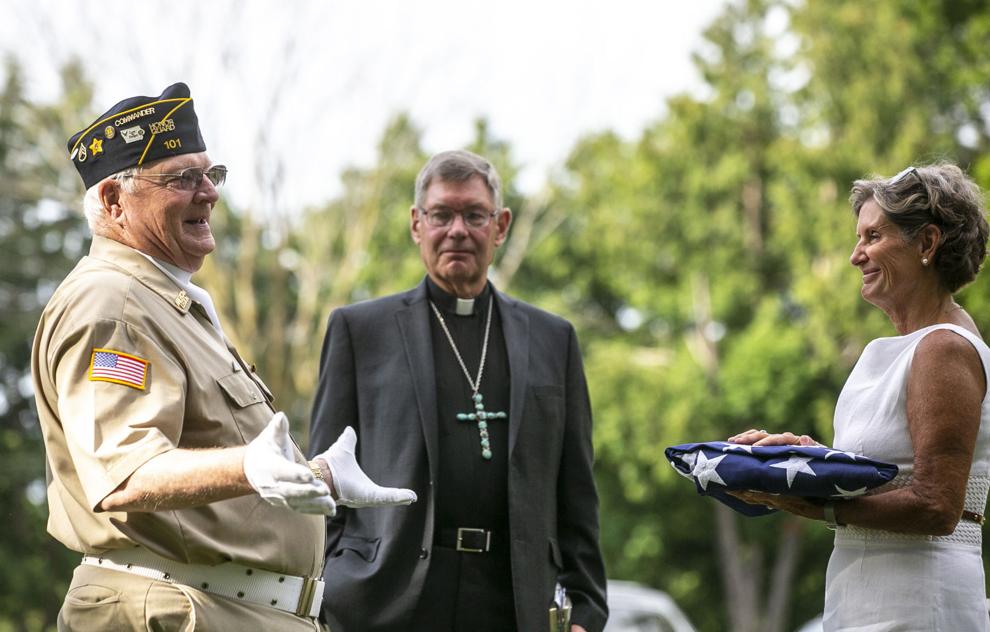 Wandrey's heroic journey
After graduating Mason City High School in 1939, and then North Iowa Community College in 1941, Wandrey joined the U.S. Army Air Corps the same year.
In August 1942, Wandrey earned his wings and was commissioned as a 2nd lieutenant. Four months later, the Mason City pilot was sent overseas to Australia, where he was assigned to the 5th Air Force, 49th Fighter Group, 9th Squadron.
As a fighter pilot in the South Pacific for "The Flying Knights," Wandrey flew 191 combat missions, first piloting a P-38 Lightning, and later a P47D Thunderbolt.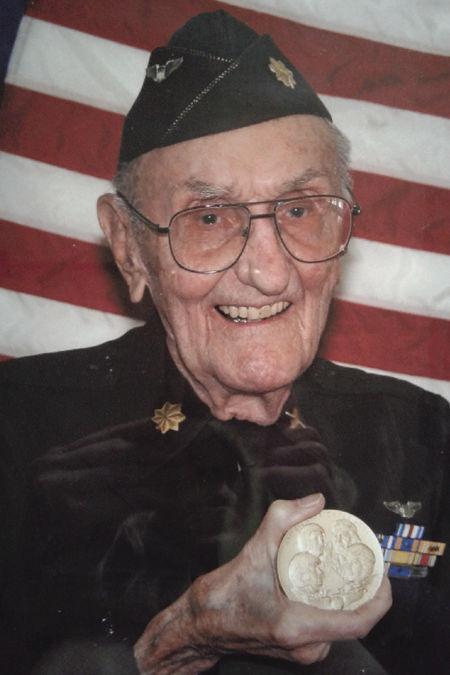 During his 20 months overseas, Wandrey was credited with six aerial victories by the Department of Defense, making him an ace (also numerous probables and damaged). His kills were recorded below:
3. Oct. 17, 1942 - Oro Bay
4. Oct. 24, 1943 - Rabaul - A head-on pass with a Japanese Zero
5. Oct. 29, 1943 - Rabaul
6. March 13, 1944 - Wewak  
Many of the combat missions Wandrey flew were as a wingman for the American "Ace of Aces" Richard Bong, and according to his obituary, a few with Charles Lindbergh, who served briefly as an advisor.
Bong is credited with shooting down 40 Japanese aircraft, and was one of the most decorated fighter pilots in WWII.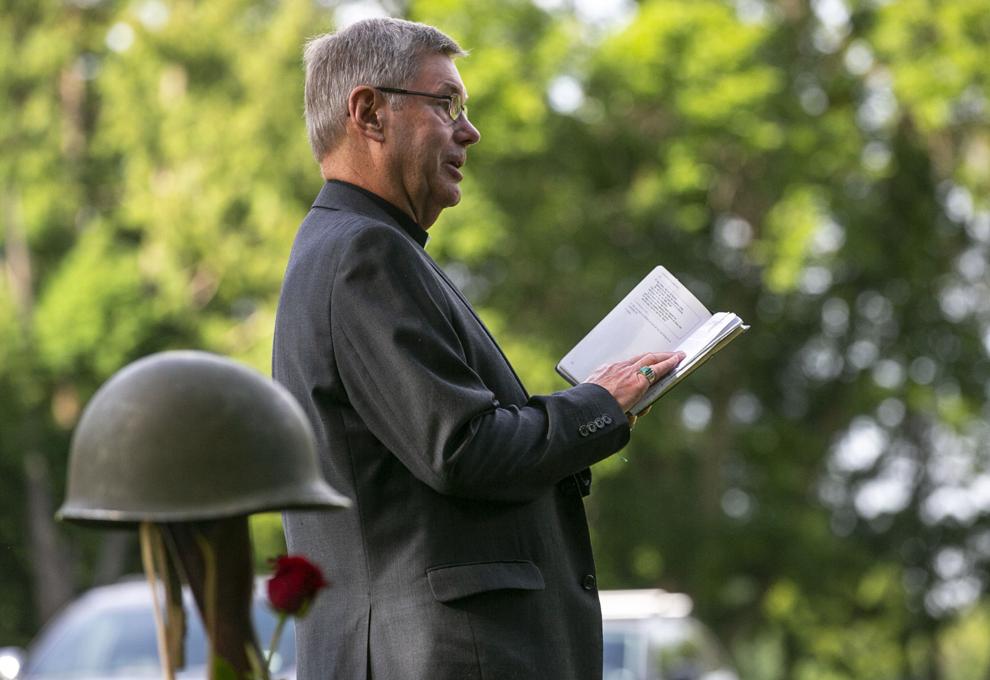 An account of one of Wandrey's missions appeared in an article written about Bong, who is from Wisconsin, by Wisconsin Public Radio in 2012.
Bong was assigned to a jungle airstrip at Dobodura, New Guinea, with Wandrey as his wingman. In the article, Wandrey said 1943 was a time when a bunch of young, single fliers had to learn fast. He said that experience earned him the nickname "Iron Pants."
Wandrey said his P-38 was shot up during a raid on the New Guinea Japanese naval fortress of Rabaul. He did get back to Dobo, but crash landed.
"Then I caught a ride back into camp," he said in the article. "Well, Dick was sitting at the table in the mess eating, and I walked in and I saw the color just drain out of his face when he looked up. He said, 'Wandrey! What the heck are you doing here?' I said, "I came here to eat. What do you think?' He said 'We saw you crash and burn at the end of the strip.' I said, 'Well, I hate to disappoint you, but here I am and I'm hungry.' And he said, 'Well, I suppose you want your jacket back, then.' I looked and here was 'R.H. Wandrey' on the jacket there. They had already divided up all my clothes!"
Before he left the military, Wandrey attained the rank of major.
According to Wandrey's obituary, the Mason City pilot wrote and published a book called "Fighter Pilot" while he was recovering in VA hospitals from renal tuberculosis contracted while in New Guinea.
The book, which was a memoir of his activities during WWII, went through four printings with different publishers. According to reviewer Justin Taylan of Pacific Wrecks, the first edition was published in 1950 with "The Flying Knights" logo on the front cover. 
The second edition was published in 1974, while the third edition published in 1979. The final edition was self-published in 2006 by Wandrey as a black and white copy with spiral binding.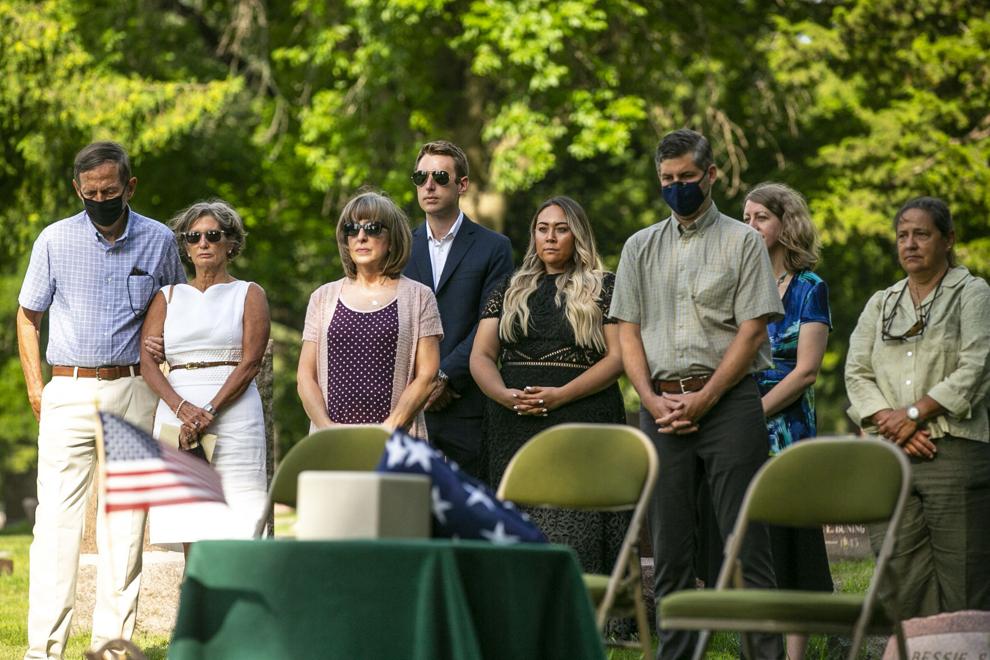 Here is an excerpt from his book:
"The ninth squadron was again flying missions against Jap shipping when I returned to New Guinea, and as usual, I got roped in on it," Wandrey said. 
Here is the transcript of the mission report surrounding the downing of a Japanese Zero published in the book:
Headquarters Fifth Air Force APO 925 General Order 229
Ralph H. Wandrey, O-729389, 1st Lt. 9th Fighter Squadron 49th Gp., is officially credited with the destruction of one enemy fighter type aircraft in aerial combat over Cape Gazelle, New Britain, at 1100 hrs. on 24 Oct. 1943. During an engagement between twelve P-38s and seventy Japanese fighters, this officer engaged and enemy aircraft in an head-on attack and shot it down in flames.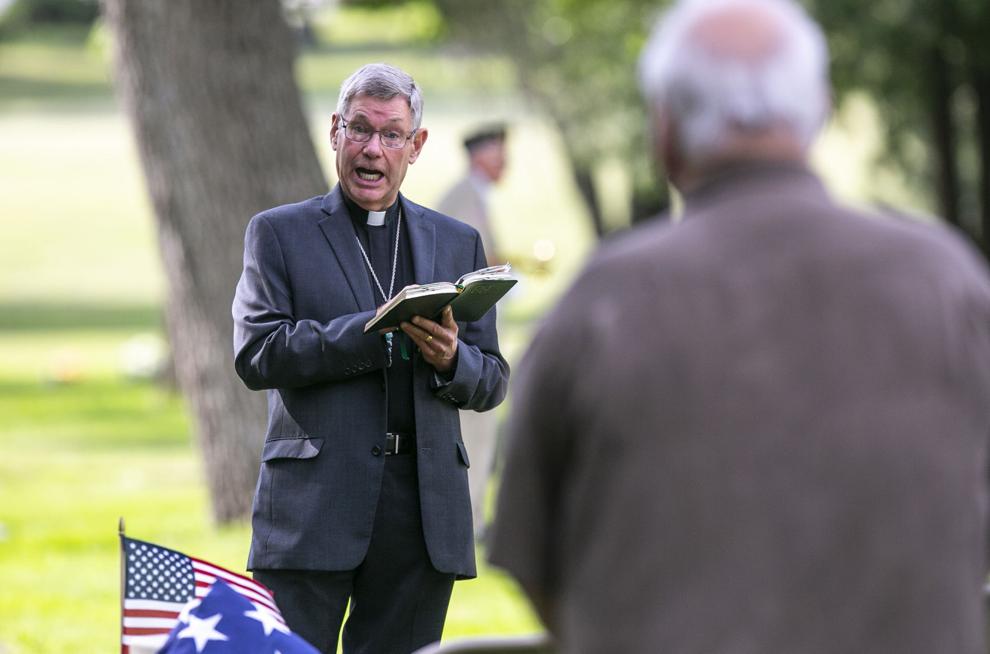 After the war
After returning from the war, Wandrey was active in scouting, leading Explorer Post 8 and Scoutmaster of Troops 2 and 116 in Mason City, according to his obituary that ran in the Globe Gazette. 
For years of service, he was awarded scouting's Silver Beaver Award and the Lamb Award.
He was also active in the American Lutheran Church serving in many capacities at St. James Lutheran Church in Mason City, then at Spirit of Joy after moving to Cottonwood, Arizona.
"I knew him better after he returned to civilian life. He had an engaging personality and was a decent human being who enjoyed other people," Doering said about her cousin.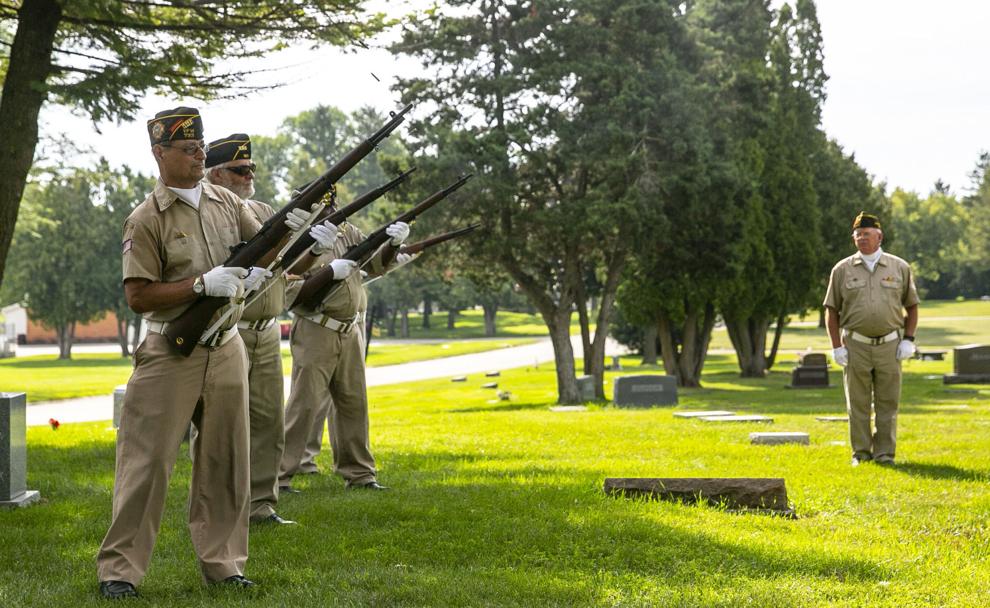 Doering said that when Ralph visited Mason City in the 1990s, he would stay with her father, Herb Doering. They were both widowers with Doering's dad being 10 years older.
"They had shared their growing up years," Doering said. "I can imagine the good memories they shared. I enjoyed his great story telling – not war stories – his great laugh, and ability to not take himself too seriously.
"I remember one time my sister said, 'I think when you don't remember all the details, you just make them up.' He laughed heartily. He had a great smile."
In May 2015, Wandrey received the Congressional Gold Medal honoring the American Fighter aces in a ceremony in Washington, D.C.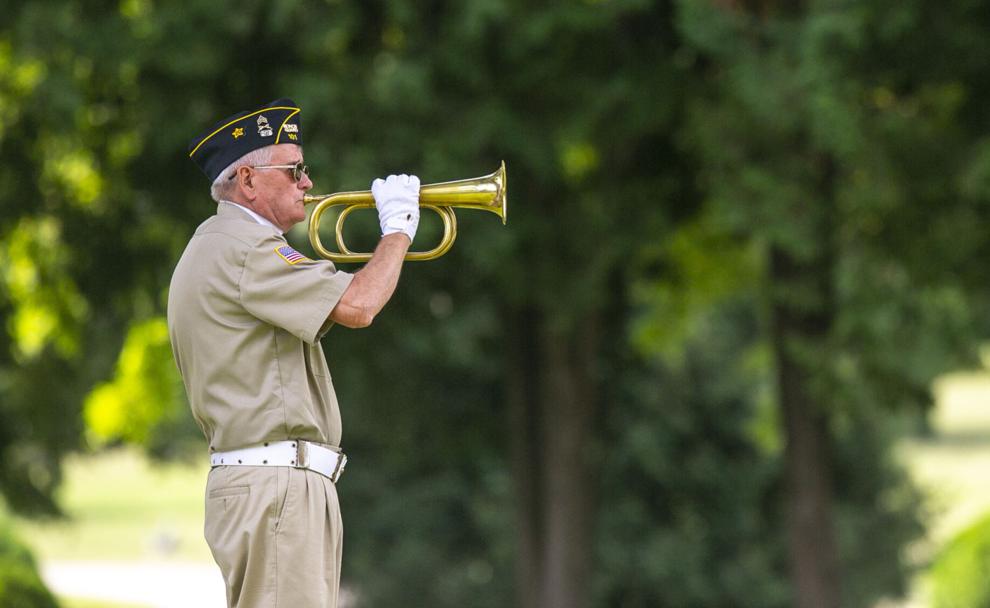 Jerry Smith is sports editor and special projects editor for the Globe Gazette. You can reach him at jerry.smith@globegazette.com or by phone at 641-421-0556.