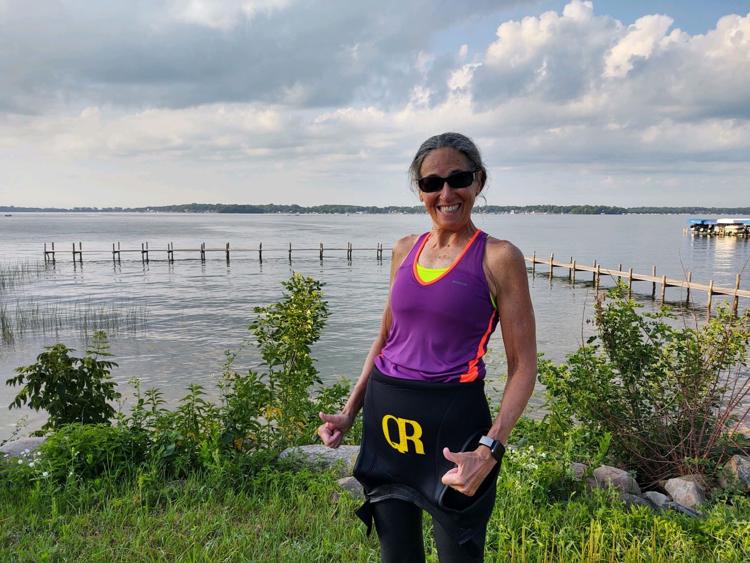 The year was 1973 and Christina Colman had just moved to Clear Lake from Missouri.
In one of her first days at school, the sixth-grade P.E. class was outside playing kickball when Colman came up to the plate for her turn to take a punt at the ball. Everyone on the field scooted in closer. She was shocked and confused.
"Why are they scooting up?" she turned to her coach and asked.
The P.E. teacher walked over to her.
"They don't think you can kick," he said calmly.
In Colman's mind, she was shocked.
"Are you kidding me? Thanks for the inspiration," she thought to herself as she prepared for the kick. Then, she proceeded to boot it over every single one of her new classmates.
Ever since she was a kid, Colman has lived her whole life with that mindset. Don't tell her not to do something, because she'll fight her hardest to prove you wrong.
In high school, after playing volleyball her junior year, she decided it was time for a change of pace after the first couple scrimmages of her senior year. She wasn't seeing the playing time she was hoping for, but still wanted to remain active.
That's when she, along with two younger girls, decided to join the cross country team.
But there was one problem. There was no girls cross country team at Clear Lake in 1979. Only a handful of larger Class 3A and 4A schools actually had girls cross country.
That didn't matter to Colman, who walked right up to cross country coach Dave Sunken and asked if she could join the boys team. In her mind, why wouldn't she? The worst that could happen was he would say no.
"He said 'Yeah, come on. We'll take you,'" Colman said, gruffly imitating her coach's voice. "It wasn't, 'Are you sure you should be doing this?' or 'It's kind of a rough sport, you'll be running with the guys.'"
Instead, Sunken let the girls run in every meet that year with the boys – years before Clear Lake actually started a girls team.
Pioneering woman
There were questions from her friends and family at first, but Colman said the community was actually very receptive of her joining the team. And though the boys would give her a hard time because her times weren't as fast as theirs, she says even her teammates were good to her.
Sunken was tough, but encouraging.
"He was very supportive of us girls being on the team," Colman said. "I never felt like he made a workout easier. I never felt any different. He treated us the same as the guys."
Colman fondly looks back at her time on the cross country team, recalling how Sunken used to drop them off near hog confinements and tell them to "get back to school as fast as you can." She's got plenty of memories to rattle off from that season.
"I got tripped over at Newman because I was going to beat this kid at the finish line and he stuck out his foot and tripped me," Colman said. "I'm assuming he did it on purpose, but they DQ'd him anyways so it didn't matter."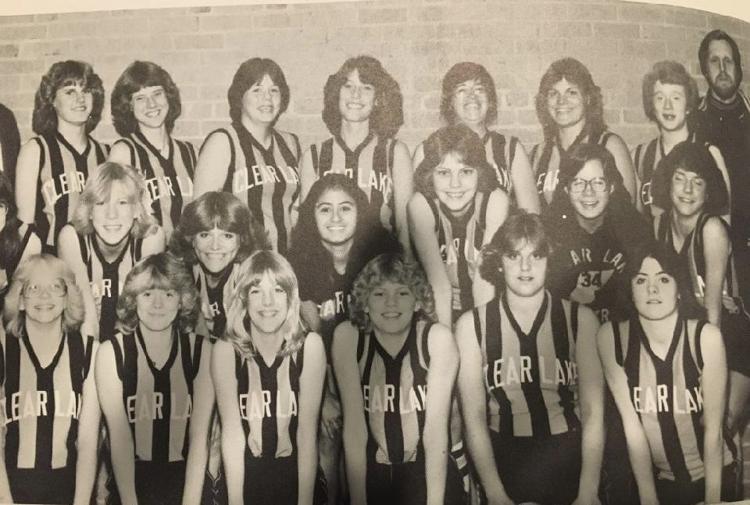 Passing on the lessons
Now a cross country coach and gym teacher for Hampton-Dumont-CAL, Colman takes experiences from that season and uses them sometimes when talking to her girls.
"I think they were kind of whining about something and I tell them, you guys are so lucky that you get to run, because back in the day girls couldn't run," Colman said. "They're like what? Back then, they didn't think we could run."
She's been involved with the sport for so long that she's seen the evolution of it in the state of Iowa. The sport went from two-mile runs, to a four-kilometer run and now the girls finally run a 5K – like the boys. Don't get her started on the 1500-meter run for girls' track.
"Girls run a 1500 and boys run the mile," Colman scoffed. "Like we can't run an extra 100 meters? I don't get that."
Known for her fiery personality and can-do attitude, runners at HDC really enjoy having Colman coach them.
"She's a very energetic person," junior Avery Hanson said. "She brings our team a lot of positivity."
Still running
After her senior year, Colman never stopped running. In fact, at 59 years old, she still participates in half-triathlons and Ironman competitions. She had to have surgery on her hip because she ran so much.
Of course, that didn't slow her down.
"I get up at 4 o'clock every morning and I'm either running or biking," Colman said. "I use that, too, when kids are whining because they've got to run 30 minutes. I'm like, are you kidding me? I've already got seven miles in and worked all day. What have you done? I'm 59 years old. Come on."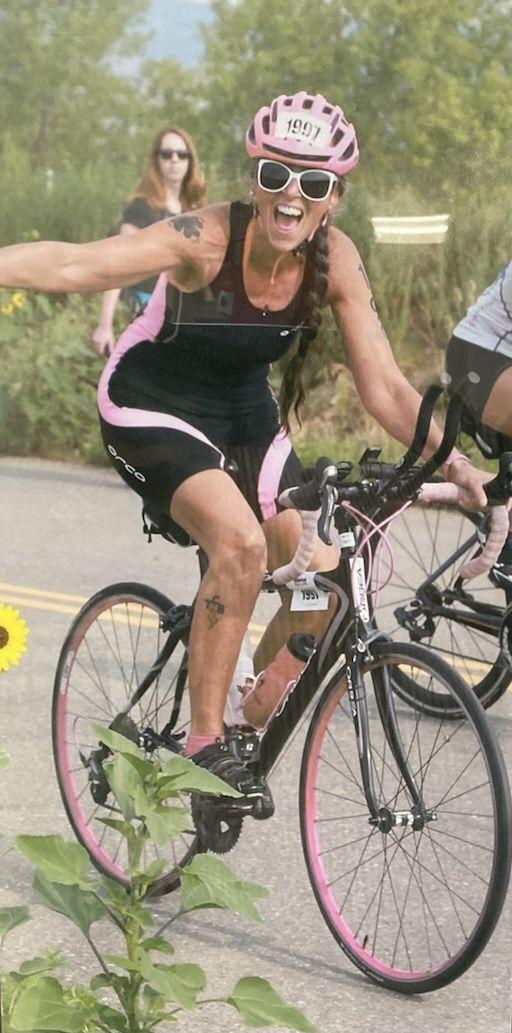 Colman will run with the cross country team during a practice or two at the beginning of the year. She says she doesn't get much faster from week to week, and her runners do – so she quits running with them after a while.
Still a competitor, Colman isn't afraid to stick up for her runners if things happen at meets – such as another runner shoving a Bulldog runner near the finish line.
"She's always just kind of there, especially when stuff goes down, just to help get you through it for whatever happens," junior Brandon Hisler said. "She definitely wants to help our team out for the best."
Between P.E. class in sixth-grade, to joining the boys team in high school, and now running Ironman triathlons, Colman has lived her life with a saying in the back of her mind.
"If you really want to do something, you should just do it," Colman said. "Because the worst they can do is tell you no."
But if you know Colman, you know she's not good at taking no for an answer.
Be the first to know
Get local news delivered to your inbox!