Leader-Telegram editorial: Concussion protocol key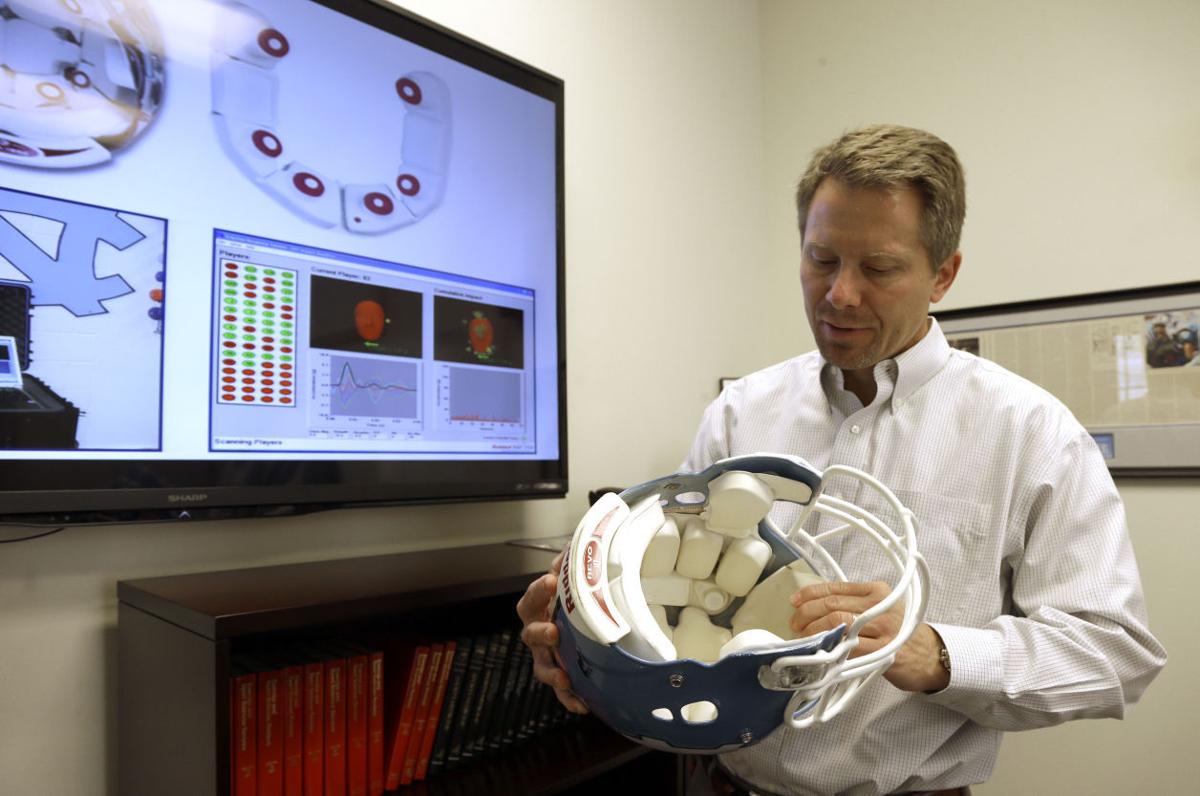 It's an issue that's steadily becoming an epidemic in athletics.
A study by FAIR Health, a nonprofit organization that strives for transparency in health care costs and insurance, found that concussion diagnoses for people under the age of 22 rose 500 percent from 2010 to 2014.
Football, hockey and soccer, in that order, cause the most concussions, according to a Sports Illustrated article last year that cited the FAIR Health report. Incident rates were higher in high school than in either college or middle school, and Wisconsin was among four states with the highest rates of concussion diagnoses.
Schools and other organizations have addressed the growing concern through educational efforts and training programs for coaches. Many young athletes also go through baseline testing. This often involves the athlete taking a test at the start of a season. If he or she suffers a suspected concussion, they are tested again and the results are compared with the pre-injury exam.
The WIAA recently made a move that may not lessen the frequency of concussions, but it will help some families with the costs associated with suffering one.
As of Aug. 1, all high school and junior high school student-athletes in WIAA-member schools will be covered by concussion insurance. The organization purchased the policy for its student-athletes, which number around 80,000 each year, so families will have no out-of-pocket costs if a member has a concussion.
"We don't want a single student-athlete to not be evaluated or treated for a concussion because of the cost," former WIAA Board of Control president Mike Beighley said in a news release. "This coverage provides one more level of support for member schools and student-athletes in making school sports as safe an experience as they can be."
Wisconsin is one of just four states to provide the coverage.
"We believe that offering this insurance represents a win-win, both for our members and the students they serve," current board president Pam Foegen said in the release.
The insurance covers every student-athlete in grades 6 through 12 while participating in a practice or game sanctioned by the WIAA. An injured student-athlete's insurance would first be billed for a claim and then the WIAA's secondary insurance would kick in for unpaid deductibles or co-pays. The maximum benefit is $25,000 per incident.
As the spring sports season hits its stride, coaches aren't the only ones responsible for spotting possible concussions.
According to Mayo Clinic Health System, parents should have their children seek medical attention immediately if he or she has:
— One pupil larger than the other.
— A severe or worsening headache.
— Numbness or decreased coordination.
— Repeated vomiting or nausea.
— Convulsions or seizures.
— Difficulty recognizing people or places.
— Increased confusion or restlessness.
— Loss of consciousness, even if it's brief.
The key is erring on the side of caution. Returning to the field of play too soon can lengthen recovery time. It also can make another concussion more likely.
Here's hoping area student-athletes enjoy an injury-free spring season and equally safe future campaigns.
For those who don't, taking the proper steps to contend with concussions and other maladies can help ensure a relatively quick return to competition and limit any long-term effects from the injury.
This editorial appeared in the April 30 edition of the Leader-Telegram of Eau Claire, Wisconsin.