Midway through a tour of the North Iowa Events Center on a crisp Monday afternoon, director Jim Barkema shared with a group that included county supervisors and the mayors of Clear Lake and Mason City two questions that he and his team are organizing around for this year.
"What can we do different? What can we do better?" Barkema asked.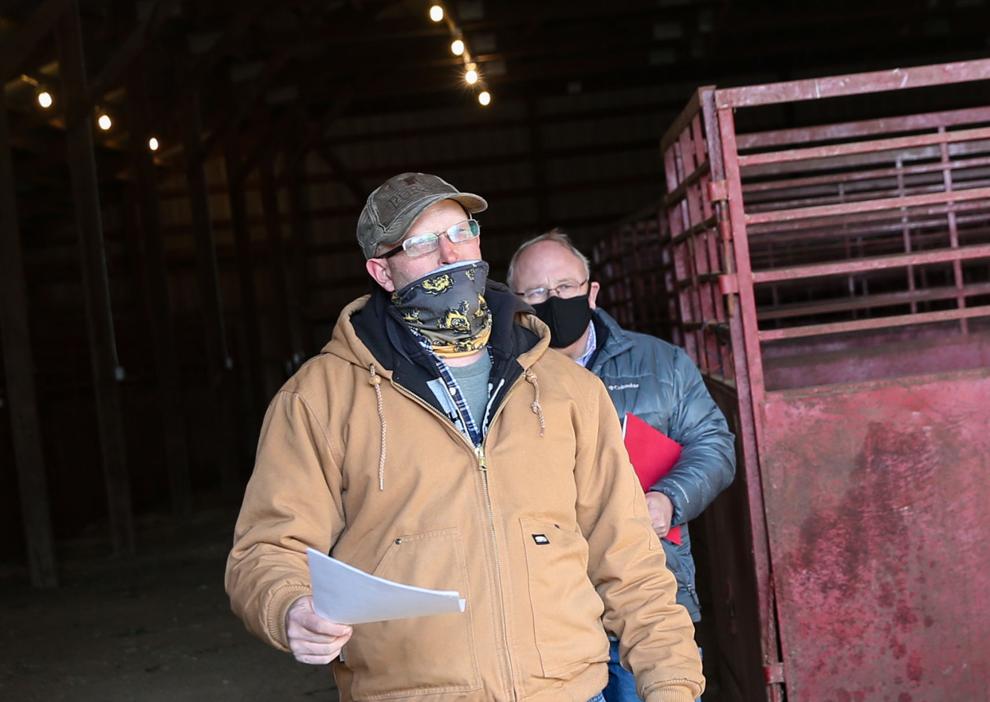 Throughout the tour, which lasted a little more than an hour, Barkema and North Iowa Fair Board President Scott Miller attempted to show those in attendance just what they are doing.
A practical move Barkema said staff is making is replacing the lights in three buildings on the fairgrounds with new LED bulbs.
"In 18 months, we're supposed to get a return on investment on our lights," Barkema said. 
One of the buildings where those bulbs are going in is the Olson Building on the northside of the fairgrounds. According to Miller, the site's had some recent updates and staff hope to make a few more. Miller said that the circa 1950s women bathroom there could be converted into a prep area for weddings while the men's room could be made into a washroom for linens. 
In conjunction with such wedding-minded tweaks, Miller said that he hopes to have a North Events Center site for people to build things out and do planning for their big day.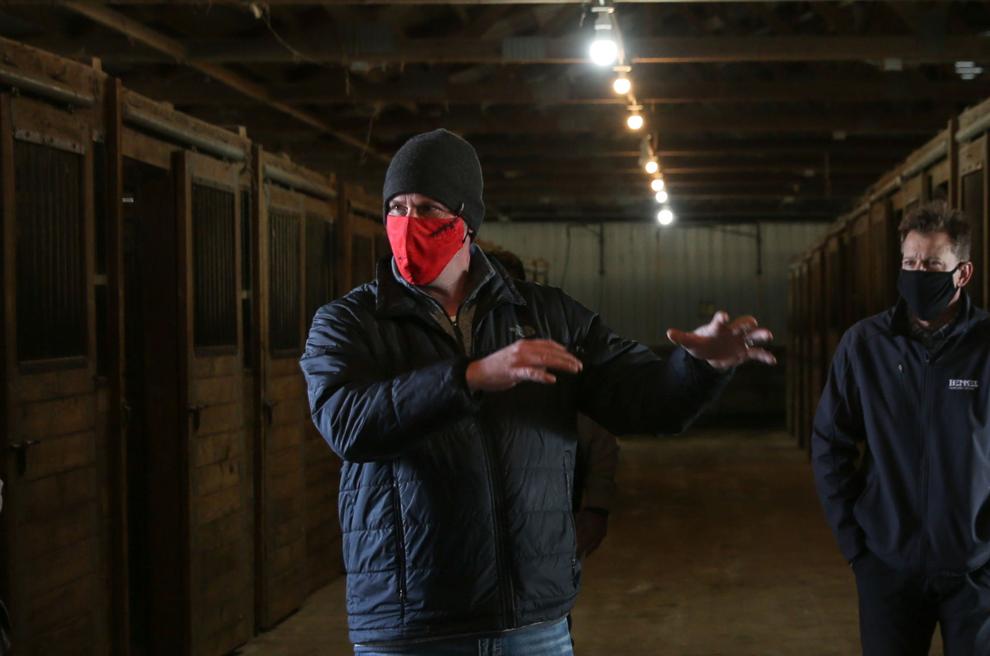 "(It's) an efficient way to attract people without using staff to do a lot of that leg work," Miller said.
Elsewhere on the fairgrounds, Barkema and Miller said that there were updates on issues such as drainage that were maybe less glamorous but no less important.
"Hardly visible but going to make a huge difference," Barkema said. According to Cerro Gordo County Supervisor Chris Watts, some of those issues were decades old. 
Not far from that drainage ditch are some of the animal facilities. Miller said that the cattle barn floor was completely resurfaced with dirt and clay while Barkema told those on the tour that entire stalls were taken out and put back in to the small animal barn. Given that the fairgrounds see a lot of trade shows for horse people, Barkema reasoned that such improvements were a sensible investment.
Such updates will be impactful when the 2021 fair rolls around which Miller said would be pushed back slightly this year.
Barkema confirmed that the fair will now take place over the first full weekend of August rather than he held in July as it has been in the past. Miller said that a reason for the shift is that the North Iowa Fair then wouldn't have to compete with nearly as many other fairs in the region for attention. The North Iowa Fair could stand alone.
"More of a regional type event in the future," Miller said.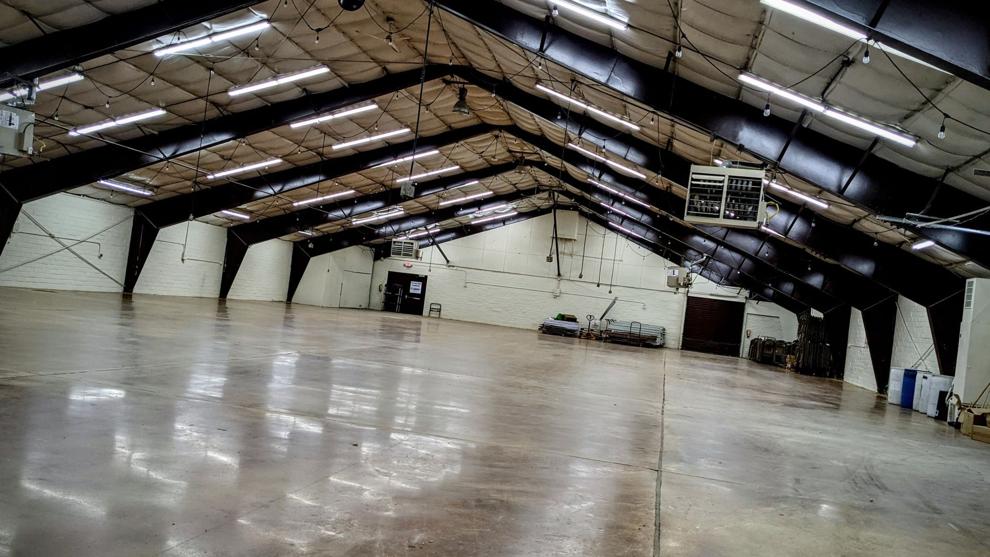 When the fair does return this year, after being canceled in 2020 because of COVID, attendees can expect to see a 4-H building which Miller assured would be completely redone and remodeled with "new HVAC, heaters and ADA compliance."
Though COVID-19 did put a strain on the North Iowa Event Center, because of cancellations and re-schedulings, Barkema and Miller spun that upheaval into a positive. Barkema told tourgoers that some of that time allowed for work that might not have been done. Miller said that such changes helped refocus the North Iowa Event Center board. 
With that renewed focus, Miller thinks everything on the fairgrounds from the racetrack to the historic schoolhouse can be improved. 
"They've got a good group of guys and gals working out here," Watts said of the staff and their plans. "They've made great headway."
What a Globe Gazette News+ membership can do for you:
A deeper examination of local issues than you'll find anywhere else.
Two products in one – not everything that's in the print edition of the Globe Gazette is on our website, and not everything on our website is in the print edition.
Access to newspapers.com archives dating back two years.
The ability to carry your local news with you and receive alerts instantly as news unfolds.
Advertising that frequently gets you deals you won't find anywhere else.
Jared McNett covers local government for the Globe Gazette. You can reach him at Jared.McNett@globegazette.com or by phone at 641-421-0527. Follow Jared on Twitter at @TwoHeadedBoy98.