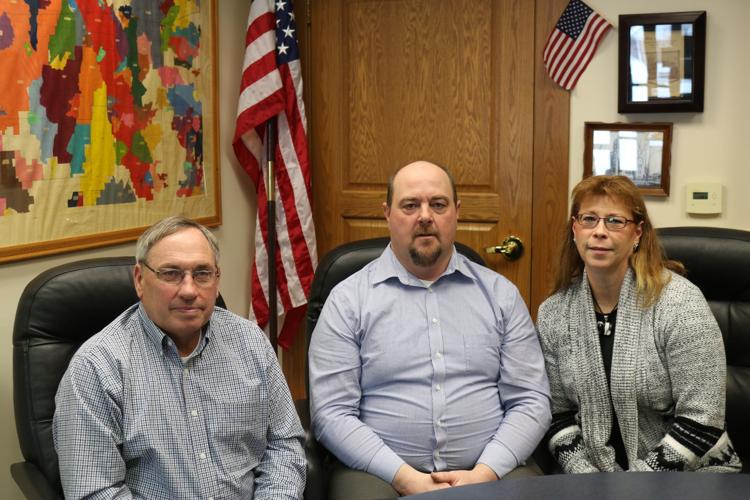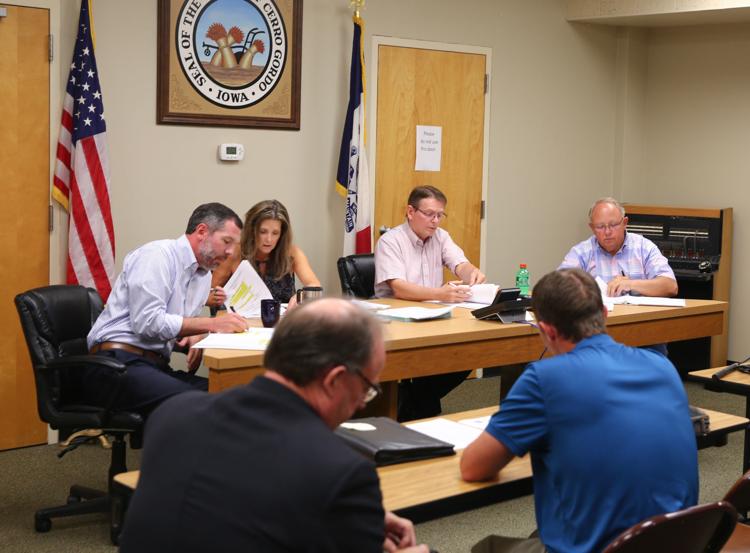 Each and every week, typically on Tuesdays, supervisor boards in North Iowa meet and run through a bevy of issues that are pertinent to them at the county level. Some of those can be lower-level contract approvals, while others can be large-scale planning for long-term construction projects. 
And even if one county only has an item or two to consider in a given week, another can have 15 or 20 items. Across the whole North Iowa area, that can add up.
To keep that from being too overwhelming, and to keep area residents up on what's going on around them, the Globe Gazette is going to have a recurring rundown of notable items county boards in our coverage area considered. It won't be every single item they looked at in a given week but it will try and hit as much of the "important stuff" as possible.
For this week, there were just two items on the agenda for the three-member board in Butler County. 
The first was a call-to-order and a review of minutes of the previous meeting while the second item dealt with a copier contract with Access Systems, an Iowa-based business that's previously done work for the county. 
In Cerro Gordo County, there were 13 items on the agenda for the board including pay requests for tile work in Drainage District 33 estimated at about $71,000, approval of a sheriff's report of fees earned (about $7,200) and promotion of February 13 as "Iowa Honey Bee Day" (Iowa has more than 4,500 beekeepers, ranging from hobbyists to full-time commercial beekeepers).
The drainage district work in Cerro Gordo County has been ongoing for months. A contractor's pay request Farm Tile Pro. indicates that the total amount bid plus the approved change orders is $305,185. 
Two of the bigger ticket items on the Floyd County agenda for the week both dealt with construction-related projects: review/consideration of action on a contract for a resurfacing project with Mathy Construction Co. of Onalaska, WI for $2,759,735 and review/consideration of action regarding a contract for bridge project with Christensen Bros. of Cherokee, IA for $501,799. 
You have free articles remaining.
The forthcoming Tuesday meeting of the Hancock County Board of Supervisors will feature a public hearing for Hancock County's proposed property tax levy and maximum property tax dollars for Fiscal Year 2020/2021 as well as considering the engineer's report on annexation of lands for drainage district purposes. 
The five-member panel discussed a max levy public hearing, a public hearing for an internal loan for tax increment and public hearings for three drainage district improvement projects. 
Mitchell County's meeting featured eight items including updates from Mitchell County Sheriff Greg Beaver, Mitchell County Engineer Rich Brumm and County Attorney Mark Walk. One update from Walk dealt with Turtle Creek Wind Road damage. 
Previously, in 2018, there was a fatal accident during construction of that wind farm which is located near St. Ansgar. 
One recurrent issue for county boards to address is the approval of claims from businesses and locations across their area. 
The Friday, February 14, agenda for Wright County featured just one item (other than the convening of the meeting) and that item was in regard to Drainage District 107 which is in the county's Boone Township.
What a Globe Gazette News+ membership can do for you:
A deeper examination of local issues than you'll find anywhere else.
Two products in one – not everything that's in the print edition of the Globe Gazette is on our website, and not everything on our website is in the print edition.
Access to newspapers.com archives dating back two years.
The ability to carry your local news with you and receive alerts instantly as news unfolds.
Advertising that frequently gets you deals you won't find anywhere else.
Reach Reporter Jared McNett at 641-421-0527. Follow him on Twitter and Instagram at @TwoHeadedBoy98.