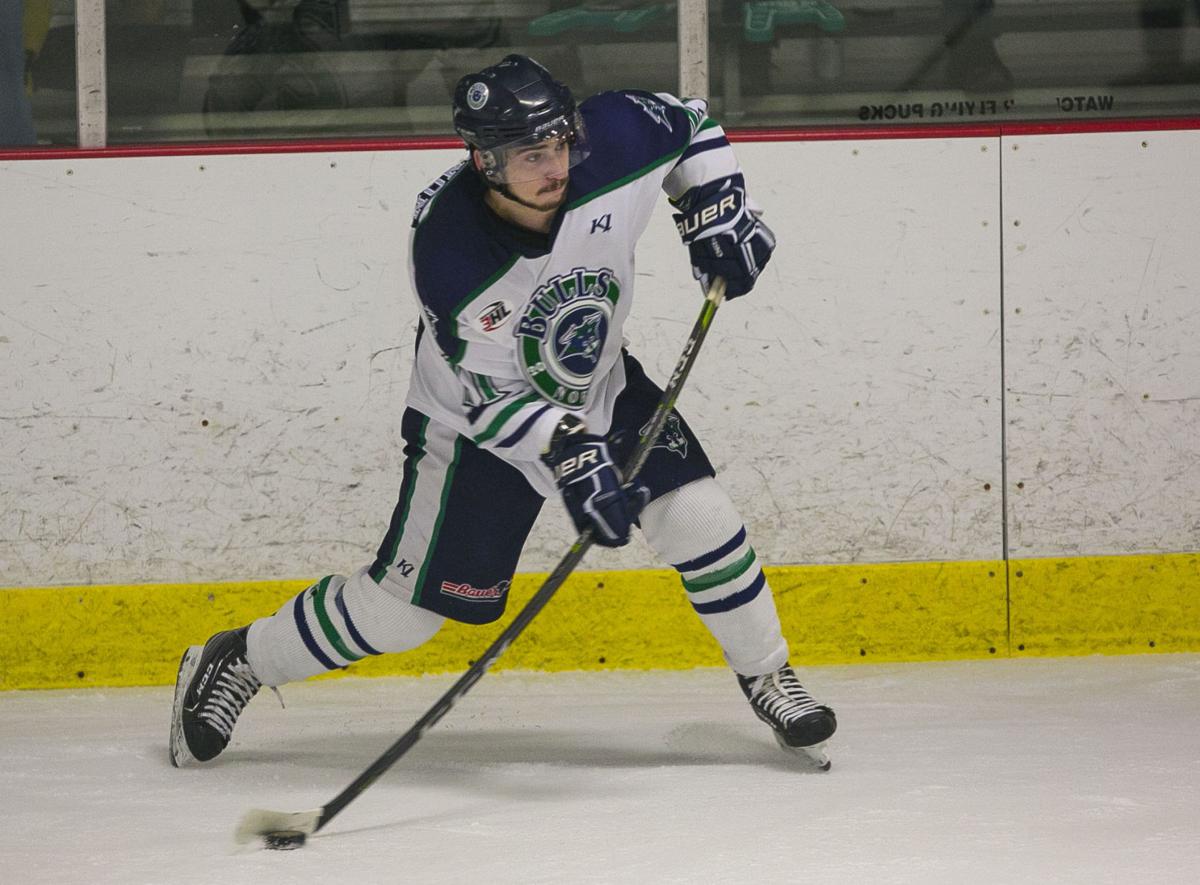 As the North Iowa Bulls look to a future playing in the the new Mason City multi-purpose ice arena currently under construction in downtown, they will move forward under new ownership.
The team announced Friday that sports operations firm F&S Management has taken over sole ownership of North Iowa's powerhouse junior hockey franchise.
The Bulls – defending North American Tier 3 Hockey League (NA3HL) West Division playoff champions and three-time national champions – enter a new era this season after a successful run under the ownership of CSH International since 2011.
F&S Management's takeover comes at a pivotal time for the Bulls and the North Iowa region, with the team scheduled to begin play by the end of 2019 in the new multi-purpose arena – the centerpiece of the city's Renaissance Project – adjacent to Southbridge Mall.
"We are dedicated not only to continuing the team's winning tradition, but we will work closely in partnership with fans, city officials, area businesses and the local youth hockey organization to make everyone part of the Bulls family," said Alberto Fernandez, a California-based businessman and the Bulls' new majority owner in a release. 
You have free articles remaining.
Bulls head coach Todd Sanden said he doesn't expect much to change with the new ownership, which will have the same goals for the franchise moving forward.
"Alberto has expressed an increased interest in not only growing the North Iowa Bulls franchise, but also hockey in the North Iowa area," Sanden said in the release.
Mason City Mayor Bill Schickel shares Sanden's sentiments and believes the new ownership will add to the revitalization underway in the city.
According to the release, F&S Management has also acquired from CSH International the Amarillo Bulls of the North American Hockey League.
North Iowa is on the road Friday and Saturday playing arch rival Granite City in Sauk Rapids, Minnesota. The Lumberjacks are also unbeaten, with first place on the line in the NA3HL West Division. 
Tickets are available now for the Bulls' final home opener at the North Iowa Ice Arena on Oct. 4 against the Willmar WarHawks. Call 641-423-4625 or visit www.northiowabulls.com.