If NIACC's $15 million bond referendum passes, the college will bring regional career education centers to North Iowa.
The North Iowa Area Community College is focusing on improving its workforce and job training programs, dedicating about a third of the $15 million bond referendum to building on its current programs and creating new regional education centers.
Residents in the college's 11-county region will be voting on the college's first bond referendum in its 100-year history in the March 3 election.
The bond will be used for improvements and updating the college's programs, auditorium and interior and exterior infrastructure.
If passed, the bond would raise NIACC's property tax levy by 20.25 cents per $1,000 of taxable property value.
The biggest program the bond will be used toward is the college's job training and workforce programs, improving upon and updating its current on-campus programs, like its healthcare and advanced manufacturing programs, and building up to three regional educational centers for students throughout its region.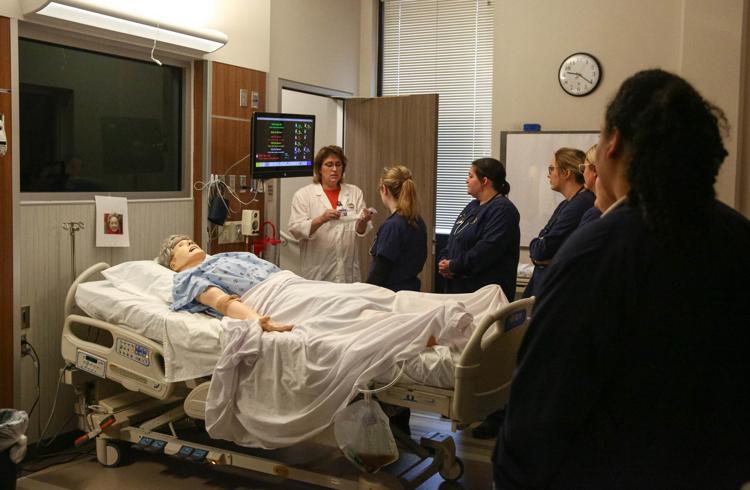 North Iowa is in desperate need of workers in four main areas: healthcare, advanced manufacturing, construction and information technology, according to NIACC President Steve Schulz.
"We could double the numbers coming out, and there'd be no problem," he said. "They're guaranteed jobs when they finish this."
To keep up with the increasing demand for graduates in these fields, NIACC needs to build these programs more, and train its students properly on the most relevant, up-to-date equipment.
This new equipment could include a new human simulator, which could cost between $40,000 and $150,000, and new, updated machines for the tool and dye classes.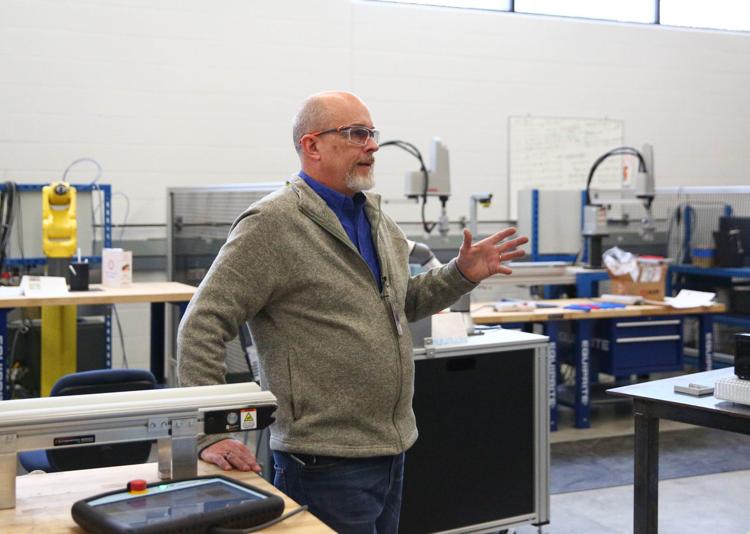 NIACC electronics tech instructor Brian Mason said he has two mechanical systems trainers, set up and designed for two students to use at a time, to teach a class of eight students.
"So there's a lot of people around one trainer, which makes for [issues], so that's the whole crux of the matter," he said. "Money coming from the tax increase will help us to increase the amount of lab stations that we can have, then they get more out of lab time."
Schulz said if they can drive the guided pathways model, bringing students from high school to the career pathways centers to NIACC, they can expand the workforce as students "come out the back end."
These career pathways centers, or regional education centers, will provide high-quality career technical education within 30 miles of every high school, and will need similar equipment to the on-campus programs.
You have free articles remaining.
"We're really trying to focus our work on the needs of our community," Schulz said.
The $5 million to $6.5 million alone won't completely pay for these regional centers – one building alone without equipment will cost about $2 million – so though NIACC would pay for the brunt of the project, the college would also need commitments from area school districts and private donations to fully build and equip these centers.
"Regionalization is going to be the key to quality moving forward," Schulz said.
Currently, the college already has an architect working on a floor plan for a center, according to Schulz.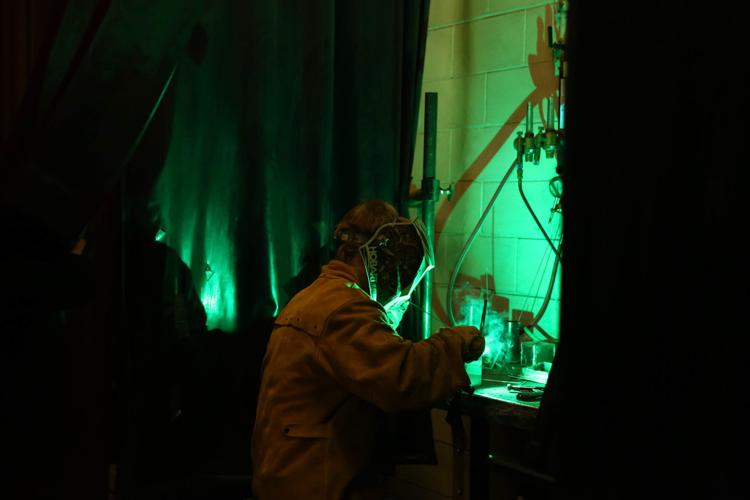 At most three of the regional centers will be built across the college's region, and the first one will most likely open in the Forest City area due to some private funding the college has received from the area, Schulz said.
Forest City Community School District Superintendent Darwin Lehmann said the regional centers, in addition to the district's partnership with Waldorf University, provide students with another opportunity to see what direction they may want to go in after they graduate.
"The regional centers will also help districts in dealing with the teacher shortage in the career technical education areas," Lehmann said.
As the area schools get closer to having some plans to share with regional businesses, Lehmann said the school district looks forward to creating those partnerships that will provide students the ability for some work-based learning opportunities.
"The initiative is important to the students in the North Iowa region and can provide them with some great career opportunities," he said.
Schulz said the college is doing some preplanning for these regional centers, and the first one is expected to open fall 2021.
The location of these centers need to be based on geography and where all the high schools are, keeping in mind neutrality from all school districts and transportation of students between the centers and their schools.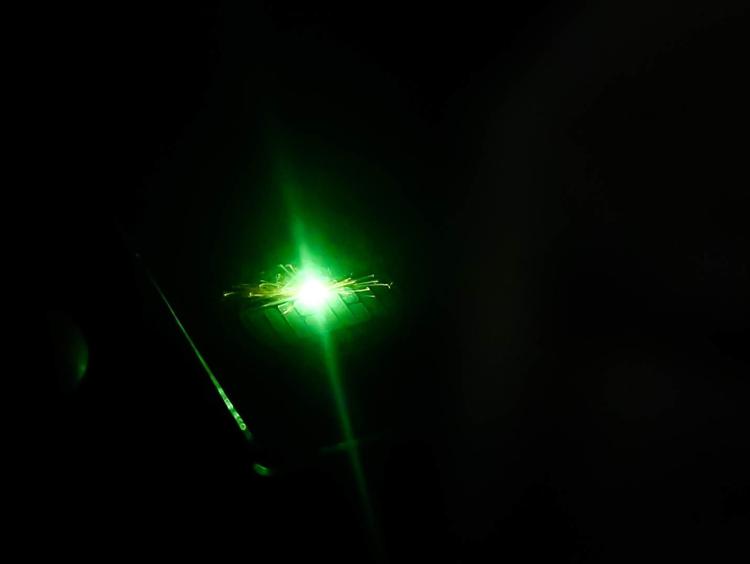 "If we get our high school partners to agree and our local industry to agree on those programs, then we have to recruit students and get instructors," he said.
The regional centers will include some high school programming, and high school students could come to the centers and take some courses for a morning or an afternoon.
These classes will help students prepare for college courses, and would usually have low enrollment numbers in individual high schools – making it more cost efficient for several high schools to bring their students together to take the same class – and fulfill high school graduation requirements.
The regional centers would also be available to the general public and college students as well.
Grace Zaplatynsky can be reached at 641-421-0534.